I almost can't believe it's approaching the holiday season again. The year has blown by in a blur, as usual. It's time to start thinking about what presents you're going to give to your loved ones this Christmas. Will you give the usual gift card, or will you dare to be unique and step it up a bit?
I've always been a firm believer in finding a unique gift if you're going to give one. The good part is, I've got you covered for the travelers in your life. I've put together 14 of the most unique travel gifts for Christmas 2022. Any traveler would be excited and happy to receive one of these gifts.
» For more travel gift ideas, see this gift guide or see unique and fun gifts for wine lovers.
Great Gifts for Travelers 2022
For someone who loves to travel and have a versatile wardrobe that's perfect for packing, this utility scarf is a fantastic gift. I love how handy this scarf is when it comes to streamlined utility. It has pockets, for one, and it ticks all the boxes of versatility, function and comfort.
It's not like your typical scratchy wool scarf. It's made from a very soft fabric that's cozy and warm. There are two large zippered pockets that you really can't even see, where you can hide away things you need to carry so you can be hands-free, if you want. You can store your passport, credit card, glasses, whatever you need. No one will even know it's there.
For travelers, this scarf is useful for staying warm, for dressing up a pared down travel wardrobe for nicer events, and even for using as a headscarf in situations where one is required.
💲Everyone loves a discount! GET 10% OFF your Bluffworks purchase, exclusive for Savored Journeys readers. Use code SAVJOUR10 at checkout. CLICK TO SHOP
MOTT & BOW: 10% Off Orders Below $150 or Free Beanie/Scarf With Orders $150+

The Perfect Jean: Get 15% off your order with our exclusive coupon code SJ15 at checkout.
---
Whether you prefer ankle or over the calf socks, you're going to love these Woolx Merino wool socks. They are the softest possible socks and they keep your feet cool and dry. They're lightly padded so they still fit with sneakers, but provide a little extra warmth and cushioning. They come in a few different colors so you can choose which ones you like. They also make great gifts!
Here are the top features of these socks:
Antimicrobial – Destroys odors
No show feature when wearing with sneakers
Added cushion for heel and arch support
Breathable for all day comfort
Great for hiking or running
Naturally Breathable
---
I can't say enough wonderful things about the travel clothing made by Bluffworks , like their fantastic travel pants, and blazer, and travel shirt for men, and their incredibly soft t-shirts, blouse and dress for women. They are made from a quick-dry polyester material that looks and feels amazing, but has a bit of stretch and is wrinkle resistant.
These are just the kind of clothes a sophisticated traveler needs. You can fold them up in your suitcase (they're really lightweight!), and pull them out to wear immediately without worrying about wrinkles.
You'll get a 10% discount when you use our coupon code below (not applicable on sale items).
---
These ultra cool joggers were made for on-the-go comfort, with thoughtful, stylish features such as a hidden drawstring waistband, flat front ankle hem, and 8 pockets. They're great for travel when you want to dress down a little bit and be comfortable.
During the summer, they make the perfect airplane pants. They can be worn just to relax in at the hotel, or as a comfortable, casual pant for the day time.
Made from a stretchy polyester/spandex weave that inherently resists wrinkles, these navy joggers are the very definition of easy care.
---
Amazon Basics is a great brand for certain items, and this backpack is one of them. Why spend more for a big brand name backpack when this one is just as good for half the price.
This backpack is perfect for a slightly longer trip when you still want to pack light and be able to carry everything in a backpack. It can be use it for trips of 7-12 days in length that don't require a broad wardrobe. So much fits into it in an organized and compact fashion. The back is sturdy but not inflexible, so it's comfortable to carry and it meets standard luggage restrictions for airlines.
Main compartment measures 5.5L x 13-14W x 21.5H"
Main upper packing compartment measures 3-5L x 13-14W x 21.5H"
Full-expansion zipper creates 10% more packing space
---
Packing is the worst part of traveling and you have to do it every single time. These Bluffcubes make it really easy to pack. They keep your clothing separate from other items you pack and compress them down so they take up less space. These Bluffcubes are different than other mesh packing cubes.
They are made with a lightweight, durable material that packs down easily. So you can put a lot or a little in the cube and then compress it down to the right size so you don't waste any space. They can be machine washed too.
---
We all know how hard it is to sleep on a plane, or in a train station, or even at a hotel sometimes. These sleep headphones make it so much easier.
They're bluetooth enabled and wireless, so you can connect them to your phone and listen to music or even white noise, while you fall asleep.
The padding is memory foam, so it's gentle on your head. They last for us to 10 hours on a charge.
---
We've had many different travel adapters over the years and they've mostly all been clunky and not super helpful, but this upgraded power adapter is super streamlined, and it works in over 200 countries with US/UK/EU/AUS plugs and 4 USB ports. You can charge 5 different devices at a time on this thing. Super useful!
---
Everyone with a smartphone needs one of these portable charger packs. This one is one of the most powerful ones I've seen and it gets fantastic ratings on Amazon from users. It has the capacity to charge your phone 6 times, or your tablet twice.
You can also charge multiple devices at the same time with the 3 USB ports. I'm fairly certain the cell phone makers purposefully make the battery run out faster and faster as you approach 2 years of use. If you're in that stage, you really need to get one of these, so you'll never end up in a situation with no battery left.
---
If the person you're buying for likes to travel for wine, like we do, then this is the perfect gift to give them. You can securely pack up to 12 bottles of wine in this suitcase. The secure, padded spaces make sure the wine stays secure during transit. You can also remove one or both of the inserts and use it for clothing, or a mix of both.
The suitcase has spinner wheels, so it's easy to push. And it conforms to all TSA airline standards. It also comes in a smaller 8-bottle version. See it in action here.
---
When you travel alot, it can become a huge pain to lug around a full-size laptop. Most travelers would be happy to streamline their packing and use a portable keyword like this Logitech one, that attaches to a smaller and lighter tablet. This keyboard comes in a many different colors and can be purchased for an iPad or an Android tablet.
---
There's always a time when portable wireless speakers would come in handy. I've wished I had them on many occasions. They can be the perfect way to bring your music with you on vacation – whether its at a beach party, hanging out by the pool, or just to break the silence in a hotel room.
This waterproof, clip on portable speaker has many things going for it. It's very small so it will fit in your suitcase with no problem, it's wireless, bluetooth capable, waterproof, and pairs with just about any device. Did I mention how small it is!? Perfect for travel.
---
I can no longer travel without these eBags. They've made our packing so much more organized. They really compress clothes so you can pack twice as much. I used to shove my clothes directly into the backpack, but everything quickly became unfolded and messy.
Now, everything stays in a neat stack and there's no chance of things falling out at inopportune times. We both have our own color for when we share a backpack. Use them once and you'll never go back to any other way of packing. I use the medium size the most because it fits nicely in the backpack.
Two mediums or one large can be put into the main compartment together. The large bag works best for suitcases. They also have shoe bags that will keep your shoes from making everything else dirty. See our full post on how to choose the best packing cubes.
---
Long hours on a plane are so much more bearable when we have a tablet on which to watch whatever movies and TV we want. You could even listen to an audiobook or play games. The Fire comes in different sizes and capacity. We like the HD10 and 16 GB is enough storage space for a couple movies.
You can also put games and music on the Fire, check your email, and read books. But if you plan to do all that, you might need the 32 GB version. ⇒ Check prices and read reviews on Amazon.com.
CONCLUSION
I hope you've enjoyed this list of 13 unique travel gifts. If you've got a traveler on your gift list this year, you can definitely find something here that they will love. Have another suggestion to add to the list? We're always looking for more ideas! Send them our way.
Like this post? Why not share it on your Pinterest board!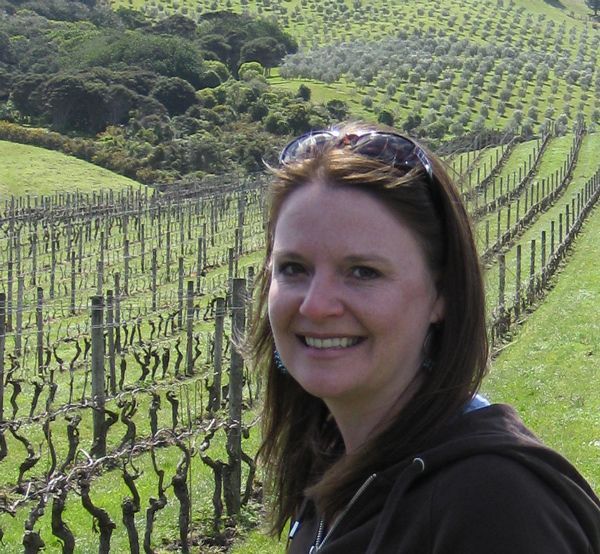 Laura Lynch, creator and writer of Savored Journeys, is an avid world traveler, certified wine expert, and international food specialist. She has written about travel and food for over 20 years and has visited over 75 countries.