When you think of New York, your mind instantly goes to Manhattan with its incredible skyscrapers, Empire State Building, and sprawling Central Park, but this iconic city isn't the only place to explore in New York. We've fallen in love with New York State and if you plan a trip there, you'll quickly see why.
Upstate New York is full of beautiful natural landscapes, excellent food and wine scene, and seemingly endless recreational activities for visitors to enjoy.
If you're planning on visiting Upstate New York yourself, you'll be hard-pressed to visit every single notable location unless you're able to stay for weeks. That's why we've made a list of our top 18 places to visit in upstate New York, so you can start imagining your trip and building the best itinerary.
Planning your trip to Upstate New York?
Where to Stay in Upstate New York:
Best Tours and Experiences in Upstate New York:
» Spending time in New York City? Check out our essential city guide and see the top 25 touristy things to do, where to stay in the city, a perfect 4-day itinerary, plus fun activities in Central Park.
18 Places To Visit In Upstate New York
1. Cooperstown
Downtown Cooperstown is an area of Upstate New York to explore in as much depth as you can during your trip.
While you're there, you should make a point to visit the Farmer's Museum, where you can learn about some of Upstate New York's rural traditions.
In a similar vein, there's also the Fenimore Art Museum, which is the perfect place to appreciate American artwork, including Native American and Folk art collections.
The National Baseball Hall of Fame is a must-visit attraction for baseball fans, while Glimmerglass State Park's Otsego Lake is the perfect hiking, picnic, or nature-watching location.
2. Woodstock
Woodstock has been associated with hippie culture for decades due to the town's history, and it's still one of the best towns in Upstate New York to visit if you want to enjoy live music, art, and nature all in one place.
Artists will want to make a beeline for the Woodstock Byrdcliffe Guild to take classes, see exhibits, and watch performances by other local artists. Tour the Bearsville Center on this walking music and history tour.
The best natural landscapes to see in Woodstock include Kaaterskill Falls and Overlook Mountain, where you can end a bracing trek by visiting the museum at the top as well as the ruins on the way up.
3. Chittenango Falls State Park
Chittenango Falls State Park is home to one of New York's largest and most beautiful waterfalls. It's also one of Upstate New York's best hiking locations, so if outdoor activities and gorgeous scenery are your ideas of a good time, be sure to check it out!
The waterfall itself is a massive 167 feet tall, and you can hike to the top of the waterfall to see the view from above or watch the water flow from the nearby footbridge.
Alternatively, there are plenty of other trails which are shorter but which you can link together to create your perfect hike.
4. Kingston
You can't visit Upstate New York without stopping at Kingston! If you didn't know, Kingston was the original capital of New York and was a key location during the American Revolution.
One Kingston venue we can't recommend enough is Rough Draft Bar and Books which is the best place in Uptown Kingston to enjoy delicious beer and browse books while sampling some incredible baked goods.
If you find yourself in the waterfront area of Kingston, you should try to visit the Hudson River Maritime Museum or take a sightseeing cruise down that same river.
When you get hungry, get a bite to eat at Village Coffee and Goods, which serves excellent breakfast sandwiches and healthy bowls for lunch.
5. Hudson
Hudson is another unmissable part of Upstate New York. It's known for its incredible restaurants, art scene, and historical appeal.
If you're interested in seeing some art exhibitions while you're in Hudson, we recommend the Carrie Haddad Gallery for contemporary art or the Basilica Hudson, where you can enjoy various types of artwork and performances, including music and film.
Around sunset, one of the most iconic Hudson experiences is a boat tour of the Hudson Lighthouse.
WM Farmer and Sons are one of Hudson's best-loved restaurants, and if you love steak and seafood, you should definitely grab dinner there.
Lovers of fine wine will also want to check out Hudson Wine Merchants, where you can reserve a spot on a wine tasting session.
6. Saranac Lake
Saranac Lake may not be talked about as often as some of the other tourist hotspots on our list, but no matter what time of year you choose to visit Upstate New York, you won't regret stopping at this haven of natural beauty.
If you're going to be in New York during the winter, we recommend staying at the Lake Clear Lodge for the ultimate winter wonderland experience, complete with sleigh rides.
This lodge is also beautiful during the summer, especially during the evenings as the sun sets over the lake.
There are plenty of outdoor activities to take part in at Saranac Lake, from snowmobiling in the winter to hiking during the warmer months.
The 1892 Bar and Grille is the perfect place to refuel once you've worked up an appetite.
7. Niagara Falls
If you find yourself near the Niagara River in New York, you should take the time to appreciate the beauty of Niagara Falls.
Niagara Falls State Park is open year-round and provides incredible experiences, from a boat tour of the waterfalls to dining at the Top of the Falls Restaurant where you can enjoy delicious food with a view of this iconic natural landmark. This tour will take you on both the American and Canadian sides of the border with all the must-see attractions.
There are also plenty of hiking trails in the area of Niagara Falls if you feel like walking, or if you'd like to learn more about the history of the area and the waterfalls themselves, there's the Castellani Art Museum of Niagara University.
8. Alexandria Bay
In the Thousand Islands area of Upstate New York, you'll find Alexandria Bay. This is a maritime village with a lot of history to learn about as well as stunning views.
One of the main tourist attractions in Alexandria Bay is Boldt Castle, which was built in the early 1900s and drew visitors every year with its beautiful architecture and tragic backstory. You can visit the castle by boat.
You should also book a boat tour specifically of the St. Lawrence River to find out more about the history (and mystery) behind some of the famous homes and shipwrecks in the area.
9. Watkins Glen
Watkins Glen is the perfect Upstate New York vacation destination for those who love to stay active on vacation while enjoying some amazing food and drink.
For gorgeous views and lengthy hikes, the Watkins Glen State Park is a beautiful historic preservation site where you can get in touch with nature and local history.
The nearby Seneca Lake is ideal for kayaking, and animal lovers can spend many happy hours at the Watkins Glen Farm Sanctuary.
10. Ithaca
Ithaca is one of the most colorful, vibrant towns in New York, known for its progressive attitudes and opportunities for adventure.
Wine lovers will be obsessed with the Cayuga Wine Trail, where you can tour different wineries in the area and sample some of the best local wines.
Handwork is Ithaca's artisan cooperative, so if you want to support the town's thriving art culture, check it out.
11. Albion
This Orleans County village has a lot of history behind it, so if you're looking for somewhere to learn things you didn't know and step back into times gone by, Albion is the place for you.
There are many museums to explore in Albion, from the Cobblestone Museum to the Medina Railroad Museum.
Village House Restaurant is one of the top-rated dining establishments in the area, and the Salmaca Estate Winery is one of Albion's best vineyards.
12. Storm King Art Center
If you're going to be visiting Hudson Valley during your time in Upstate New York, it makes sense to stop and see the Storm King Art Center.
The Storm King Art Center spans 500 acres and has been attracting locals and tourists alike since 1960 with its outdoor art exhibitions and museums. You can spend hours here admiring one-of-a-kind works of art.
There's even an outdoor cafe at the center, so you'll be able to stop and enjoy sandwiches and snacks (plus wine and beer) on your art appreciation adventure!
13. Green Lakes State Park
Green Lakes State Park is something of a hidden gem in Upstate New York, located next to the Erie Canal Towpath. If you love hiking, this will be a must for your itinerary, but that's not all Green Lakes State Park has to offer!
Once you've finished exploring some of the trails, you can enjoy a relaxing game of golf at the local golf course or unwind at the beach within the park itself.
You can check off both your accommodation and dining needs at The Craftsman Inn, which includes breakfast with your room and serves dinner at the restaurant.
14. Saratoga Springs
Saratoga Springs is another place you should try to stop at if you're in the Hudson Valley area. You might associate it with horse races, but rest assured that it's still worth a visit if that's not your thing.
For example, there's the Saratoga Winery, the stunning Saratoga Spa State Park, and the Yaddo Gardens.
When you're in the mood for food, Boca Bistro is beloved by tourists and locals alike.
15. Lake Placid
The Adirondacks region is the best place to go in Upstate New York if you want to enjoy scenic views, crisp mountain air, and exhilarating adventures. Specifically, we recommend visiting Lake Placid.
Whiteface Mountain is accessible from here and it's one of New York's best skiing spots. The ADK Wildlife Refuge is a must-visit for animal lovers and Downstairs Boat Rental provides opportunities to try various watersports on the lake for affordable prices.
16. Sleepy Hollow
You may have heard of Sleepy Hollow in the context of ghost stories thanks to Washington Irving, but visiting Sleepy Hollow is actually a very pleasant experience!
Of course, for those who are interested in Sleepy Hollow's legendary side, there's plenty to do, from the Sleepy Hollow Cemetery to the Headless Horseman Bridge. You can even visit the home of Washington Irving himself.
However, there's also the less-spooky historical Philipsburg Manor, the local farmer's market which sells fresh produce, and Rockefeller State Park Preserve for nature lovers.
17. New Paltz
New Paltz is an Ulster County town with tons of nature-based attractions for visitors.
During your time in New Paltz, you should take a walking tour of Historic Huguenot Street to learn more about the town's (and America's) history.
Wallkill Valley Rail Trail is one of the best spots for a walk in nature, while the Robibero Family Vineyards is perfect for an afternoon of wine tasting and learning about wine production.
DM Weil Gallery is another attraction we recommend if you're interested in contemporary art.
18. Beacon
Beacon is easily accessible from many areas of New York, including New York City, and there's so much to do in this part of the Hudson Highlands.
Hudson Highlands State Park has some of the most picturesque views and best hiking trails in New York, in our opinion.
If you don't feel like hiking, you can get in touch with your artistic side at Hudson Beach Glass or Dia: Museum.
If you have time for a meal in Beacon, we highly recommend reserving a table at The Roundhouse, which was built during the 1800s and has a fascinating history and a modern menu based on American cuisine. You can also book a room here if you want to stay overnight.
Frequently Asked Questions
What should I see in Upstate New York?
The top things to see in upstate New York, in my opinion, are Niagara Falls, the Finger Lakes (Ithaca, Seneca Falls, or Skaneateles), Adirondack Park, covering over 3 million acres, the Hudson Valley, and Cooperstown, a must-see for any baseball fans. Visit the National Baseball Hall of Fame and Museum.
Where should I stay in Upstate NY?
Upstate New York offers a wide range of vacation options, from scenic mountain retreats to charming small towns and bustling cities. Some popular destinations in Upstate New York include Lake Placid, Saratoga Springs, Ithaca, Hudson, and Niagara Falls. Ultimately, the best place to stay in Upstate New York depends on your personal preferences and interests.
How to get to Upstate New York?
There are several ways to get to Upstate New York;
By Air. By far the easiest way to get to Upstate New York thanks to the many surrounding airports that serve domestic and international flights.
By Train. Amtrack is the train service connecting many of the cities within Upstate new york.
By Car. Take advantage of the major highways and explore Upstate New York at your own pace with a road trip.
By Bus. Greyhound is one of the many bus service companies that operate in Upstate New york city taking you in and out of the cities and connecting to neighboring states.
Final Thoughts
Based on the variety of things to do and places to see in Upstate New York, we recommend staying here for as long as you can experience as much as possible.
Whether you're planning a nature excursion across this part of the state, a deep dive into New York's art culture, or a tour of the area's best wineries, Upstate New York will not disappoint you!
Which Upstate New York location will you visit first?
Like this post? Why not save it to Pinterest?
FOLLOW US on Pinterest, Instagram, Facebook for more great travel inspiration and tips.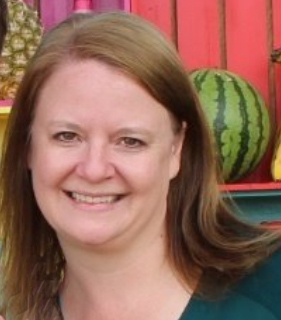 Laura Lynch, creator and writer of Savored Journeys, is an avid world traveler, certified wine expert, and international food specialist. She has written about travel and food for over 20 years and has visited over 75 countries. Her work has been published in numerous guidebooks, websites, and magazines.