In our workaday lives we tend to equate vacation time with bucket list checkoff time. Sure, cruises to the Caribbean are nice but is that really bucket list material? With so little time on your hands you have to get the most out of your vacation while it lasts. Here are some unorthodox vacation ideas that are sure to trigger your latent unconventional and explorative side.
Sail Through the BVI
You've probably taken the basic Caribbean cruise before, filled with screaming toddlers and five onboard swimming pools. But now you're craving a more authentic experience. While cruises grant you the option of touching down on multiple islands they rarely allot you enough time to really explore local life. When you opt to sail with a bareboat charter through the Caribbean you get to take your time and enjoy the classic Caribbean beaches on your own time.
Stay in a Riad in Fez's Ancient Medina
If you've ever wanted to experience a truly far-off land, the depths of a Moroccan medina would be the right place to start. As soon as your grand taxi drops you off at the arches of the Fes el Bali you'll realize just what you've got in store for you. The Fes el Bali is protected by UNESCO and was constructed between the years of 789-808 AD. The medina boasts the largest car-free urban area in the world. While you may not have to look out for cars, animals can be found in abundance in the medina. Adopt your new found home and get lost in the vastness of the medina. If you're up for an adventure, follow your nose to find your way to the famous Chaouwara tanneries. On your way back to your regal riad make a stop at the oldest known university, the University of Al-Karaouine.
Get Your Inuit on in an Igloo
For a truly gelid experience head to the Inuit Greenland town of Ittoqqortoormiit. Once you've figured out how to say Ittoqqortoormiit you're probably be on your way out of the village, but during your stay you'll be able to live like a true local. Dog sledding, fishing on frozen fjords, and sleeping in a house made out of ice are just some of the things you'll be able to experience.
Izu Islands
So what'd you do for this vacation? Not much, just hung out on an active volcano for a few days. Isn't this the response you've been craving to have when your coworker asks you how your vacation was? The Izu Islands of Japan rest just atop active volcanoes. The volcano is so active that all visitors are required by law to wear a gas mask at all times. The constant rush of adrenaline attracts some visitors while others come for the pristine and outlandish landscape the islands offer.
No one says vacation has to be ordinary! Get out there and experience one of these unorthodox vacation ideas for a change. We think you'll love it.
Like this post? Hover over the image to pin it to your Pinterest board and share it with your friends.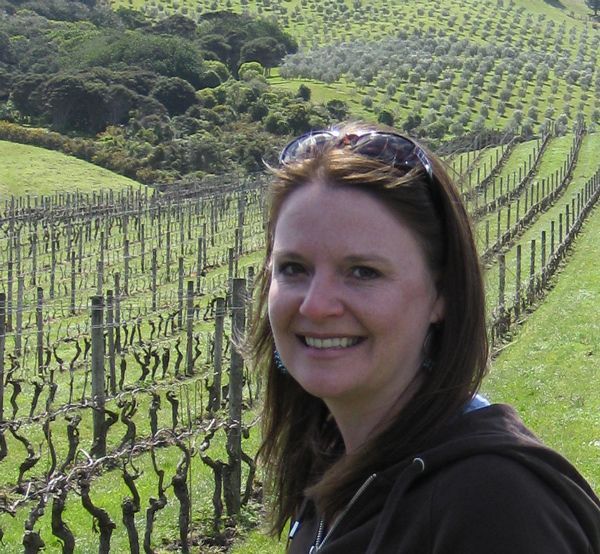 Laura Lynch, creator and writer of Savored Journeys, is an avid world traveler, certified wine expert, and international food specialist. She has written about travel and food for over 20 years and has visited 70+ countries.