In our workaday lives we tend to equate vacation with a time to frantically check off items from our travel bucket lists. With so little vacation time, especially for Americans who generally only get 2 or 3 weeks of vacation a year, you have to get the most out of your vacation while it lasts.
That's why we've created a shortlist of unique vacation ideas that will satisfy your wildest travel dreams, like the monasteries of Meteora, Greece (pictured below), or the pyramids of Egypt, or an igloo in Greenland.
While we love Caribbean cruises and covet every chance we get to wander around Rome, there are some really unique things to do in the world that you might not even have considered for your travel list.
These destinations get you traveling outside the box, seeing amazing once-in-a-lifetime things that will pack your travel memory bank to the brim.
Memorable & Unique Vacation Ideas
Climb Inside an Egyptian Pyramid
Just mention Egypt and pyramids will naturally pop into almost everyone's mind. These amazing ancient structures built more than 4,000 years ago have a way of captivating our minds with the mysteries of Egypt's Old Kingdom era.
A trip to Egypt that includes a day in Giza to see the pyramids will be one that you'll always remember. And did you know that you can actually climb inside a pyramid?
The pyramids are just a small representation of what Egypt has to offer when it comes to tourism. With so many ancient relics, tombs, and monuments in Cairo, Luxor, Aswan, and along the Nile River, you'll definitely want to spend at least a week exploring Egypt. It's a once in a lifetime type of trip that you'll never forget.
Sail Through the British Virgin Islands
You may have taken the typical Caribbean cruise before, filled with beach ports of call and on-board swimming pools, but if you're craving something more authentic, and an experience for the adventurer in you, then sailing in the British Virgin Islands is just the thing.
While cruises grant you the option of touching down on multiple islands during your vacation, they rarely allot you enough time to really explore local life. When you opt to sail with a bareboat charter through the Caribbean, you get to take your time and enjoy the classic Caribbean beaches to your heart's content.
You can stay as long as you like in each spot and eat local cuisine all along the way. It's a do-it-yourself adventure that builds itself around your schedule, not the other way around.
Stay in a Riad in Fez's Ancient Medina
If you've ever wanted to experience a truly far-off land, the depths of a Moroccan medina would be the right place to start.
As soon as your grand taxi drops you off at the arches of the Fes el Bali, you'll realize just what you've got in store for you. The Fes el Bali is protected by UNESCO and was constructed between the years of 789-808 AD.
The medina boasts the largest car-free urban area in the world. While you may not have to look out for cars, animals can be found in abundance in the medina. Adopt your new found home and get lost in the vastness of the medina.
If you're up for an adventure, follow your nose to find your way to the famous Chaouwara tanneries. On your way back to your regal riad make a stop at the oldest known university, the University of Al-Karaouine.
» Click here to read more about what to see and do in Morocco.
Meteora, Greece
The extraordinary rock formations of Meteora in central Greece is home to one of the largest and most precipitously built complexes of Eastern Orthodox monasteries in the world. There are still six remaining monastaries in this UNESCO World Heritage Site.
They were built between the 11th and 15th centuries and still house monks and nuns to this day. You can visit Meteora either on a day trip from Athens, or by tour from Kalabaka (a nearby town).
It costs 2 euros to go into the monasteries that are mostly open from 9am – 1pm, and some even later. You'll be stunned at the beauty of these precariously perched buildings, how they seemingly cling to the rock. It's one of the many cool places to see in Greece.
Get Your Inuit on in an Igloo
For a truly unique vacation experience that very few people have embarked on, head to the Inuit Greenland town of Ittoqqortoormiit where you can sleep in a colony of igloos.
It'll take you as long to find it on a map as to figured out how to say it properly. It's one of the remotest locations on earth, but that just makes it all the more unique. This is just one of the towns in Greenland you can visit on an overland adventure.
From Iceland, fly to the town of Ilulissat – the 3rd largest town in Greenland – which is quite small itself, but also well equipped to welcome visitors. It's a great launching spot to see the UNESCO-recognized Ilulissat Icefjord on the western side of Greenland.
What's there to do in Greenland? Dog sledding, fishing on frozen fjords, and sleeping in an Igloo at Hotel Arctic are just some of the things you'll be able to experience.
Volcanic Izu Islands
With tropical white sandy beaches, rugged volcano-formed landscapes, and lush forest covered mountains, Tokyo's islands offer endless adventure and cultural diversity. The Izu Islands of Japan are formed over active volcanoes. The constant rush of adrenaline attracts some visitors while others come for the pristine and outlandish landscape the islands offer.
Each of the nine islands has something different and unique to do. Onsen lovers will find their paradise in the Izu Islands, as will hikers and outdoorsy types.
But there's also amazing seafood, beautiful sandy beaches, lots of nature trails, and all the best off-the-beaten-path activities you're craving. Travelers often combine a trip to these islands with a visit to Tokyo, for the best of both worlds.
The Transkei, South Africa
For those seeking a laidback nirvana, far removed from the bustle of civilization, look no further than the Transkei region, one of the best places to visit in South Africa. The coastal portion of the area, often referred to as the Wild Coast, is one of the most beautiful places in South Africa.
It's a popular route amongst backpackers, for its mellow atmosphere, cultural immersion, and undisturbed natural landscapes. Here, you'll find endless rolling hills, lazy rivers, and desolate sandy beaches stretching into the distance.
The area retains a sense of tranquility that is rarely found in the modern world and remains largely undeveloped. Outside of the larger towns of Coffee Bay and Port St. Johns, expect quaint Xhosa villages with thatched rondavels, and the occasional hostel or lodge.
Train Holiday in India
There is no better way to imagine seeing the beauty of India than during a rail holiday. Picture an idyllic view of the countryside whilst the train chugs along the tracks.
All you have to do you sit back and take in the beauty of the Indian landscape. With some budget tours starting at around $1,295 per person and going up to $4,995 per person, this really is a once-in-a-lifetime-trip.
You will be met with fantastic accommodation, fine dining in the restaurant car, air con and proper bathroom facilities. Mumbai to New Delhi or New Delhi to Varanasi can be more time efficient than flying and you get the added benefit of seeing stunning scenery on the way.
Go For This Unique Zanzibar Restaurant
Situated off the shores of Michanwi Pingwe beach lies a restaurant that is impossible to miss. It is built on a rock in the middle of the ocean. The clear water surrounding the Rock Restaurant in Zanzibar invites you to have a dip after enjoying an exquisite meal.
Zanzibar, Tanzania, is already world-renown for its beautiful beaches and seaviews, but this restaurant is the pinnacle of uniqueness. They serve seafood and local creations from the small house perched atop the rock.
There's even an outdoor patio with exquisite views. As you can imagine, this experience is exclusive and will require advanced reservations before you start planning your vacation, to avoid disappointment if you can't get in.
Camping Under the Stars in the Jordan Desert
The moon-like terrain of Wadi Rum, where Lawrence of Arabia was filmed, in the desert of Jordan is an incredible landscape that is just otherworldly. You won't believe its beauty until you see it with your own eyes.
The way to do Wadi Rum is to choose your accommodation, like the Memories Aicha camp pictured above, and allow them to take care of the rest, because you can't just drive into Wadi Rum on your own.
You will meet your guide at the entrance, where you'll leave your car. And you'll sent off on a 4×4 adventure over the rich red sand toward your tented camp. You'll definitely want to set up a jeep ride to see the well-known archaeological sites. Most accommodations have tour guides you can hire.
Jordan is one of our favorite places for a unique and incredible vacation. Check out our full 7-day Jordan itinerary which takes you to the desert, the Dead Sea, and the archaeological wonder of Petra.
CONCLUSION
No one says vacation has to be ordinary! Get out there and experience one of these unusual vacation ideas for a change. We think you'll love it.
Like this post? Hover over the image to pin it to your Pinterest board and share it with your friends.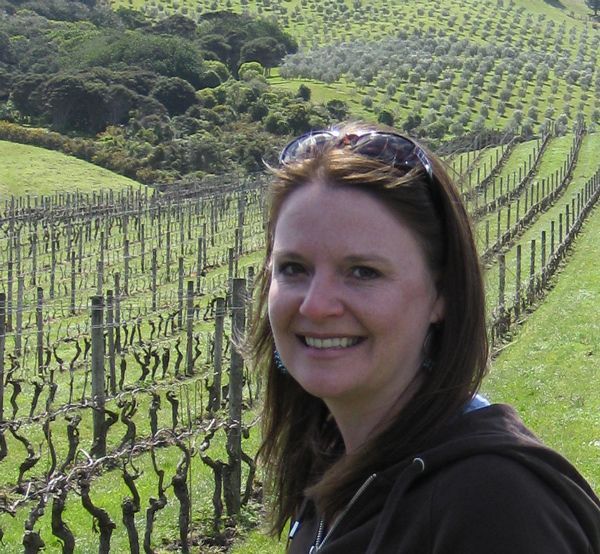 Laura Lynch, creator and writer of Savored Journeys, is an avid world traveler, certified wine expert, and international food specialist. She has written about travel and food for over 20 years and has visited 70+ countries.