If you're looking for an outdoorsy road trip in the United States, there's a perfect opportunity in Utah, where you can explore Utah's Might 5 National Parks in a 370-mile road trip.
The National Parks found in Utah – Canyonlands, Arches, Bryce Canyon, Capitol Reef, and Zion – are collectively known as "The Mighty 5". They are home to some of the most impressive views, geologic formations, and adventurous hiking trails you could ever want. If you're looking for adventure, there are limitless possibilities on this road trip.
» Also see guides on the Grand Canyon and Yellowstone National Park.
A road trip to these Utah national parks will enable you to check these 5 national parks off your list – if your goal is to see them all – and to see an amazing array of natural rock formations.
» Looking for more travel inspiration in the United States? See our U.S. Summer Vacation Ideas and 12 U.S. National Parks to Visit. Here are a few more fabulous U.S. Cities to visit.
Building a Mighty 5 Road Trip
A road trip to the five national parks in Utah is very rewarding. It will take an average of 7 hours to drive between the parks, starting in Canyonlands and ending at Zion. It covers a distance of about 370 miles.
We recommend spending 1-2 days in each park. Depending on the features you want to see the most, you could vary it between a day or two. Also factor in the time it takes to drive from one to the next. So you're looking at a minimum of 7 days to cover all 5 parks at a pretty quick pace, or 14 days for a more relaxed, but quick pace.
Each park has camping facilities, as well as hotels, in the park or near the entrance, so finding a place to stay shouldn't be difficult, as long as you plan ahead. National Parks become very full during the summer and if you show up without a reservation, you will be disappointed.
Rent a Campervan and See Even More
Have you ever considered a road trip in a campervan? Driving yourself from place to place in your destination is a great way to see more, do more, and spend less!
Escape Campervans are the largest in North America with 600+ campervans and lots of good reviews. Escape your routine and embrace your adventurous spirit by exploring the world in a campervan.
Making Reservations & Getting Permits
To make reservations, follow the links below for the parks you'll be visiting.
Canyonlands National Park – All backcountry overnight campsites and areas become available on a seasonal basis, four months before the start of the season. All overnight permits must be reserved online at least two days before start of trip. You must have an overnight backcountry permit for all overnight trips into the backcountry.
You must have a day-use permit for four-wheel-drive, motorcycle, and bicycle travel on:
White Rim Road (Island in the Sky)
Elephant Hill, Lavender Canyon, and Peekaboo/Horse Canyon roads (Salt Creek Area, The Needles)
Arches National Park – You do not need a reservation to enter the park. Temporary entrance delays may occur, plan your visit around the park's busiest times. There is no lodging in the park. Read more about places to eat and sleep.
Capitol Reef National Park – A backcountry permit is required for backpacking in Capitol Reef National Park. The permit is free and can be obtained in person at the visitor center during normal business hours. Backcountry permits cannot be obtained via email. All climbing and bouldering groups are required to obtain a free day-use permit in person at the visitor center, or online via email.
Bryce Canyon National Park – Reservations for lodging within the park are highly recommended. Of the park's two campgrounds only Sunset Campground accepts reservations. All 100 sites are reservable on a 6-month rolling basis. North Campground's 99 sites are all first-come, first-served.
Zion National Park – Wilderness permits are required for all overnight backpacking trip trips, including climbing bivouacs, through-hikes of the Virgin River (The Narrows) and its tributaries, canyons requiring the use of descending gear and ropes, and all trips into the Left Fork of North Creek (The Subway).
Map of the Mighty 5
Canyonlands National Park
Canyonlands National Park is, at first glance, exactly what the name implies. Miles upon miles of canyons and buttes all colored in vivid reds and oranges. But with closer inspection, this park is so much more than just canyons and desert.
The park is actually split into three different sections: Island in the Sky, The Needles, and The Maze. Each section offers a new look into the landscape and history of this amazing national park.
The Island in the Sky is a mesa built upon thousands of feet of sandstone. It sits above the rest of the park, allowing for a larger bird's eye perspective on the beautiful views. This part of the park is easy to access, there's a well maintained road that takes visitors around a loop with great pull offs for pictures and sightseeing interspersed.
The Needles are named for the tall, spindly rock formations that fill the area. These formations are made of cedar mesa sandstone, and the colorful bands that are so unique to it were made from wind blown sand. The red bands are formed through floods bringing in red pigment from a river in Colorado.
The Maze is the least accessible of the regions, and generally is only used by experienced hikers and travelers. The roads and trails in and out of the area take time to navigate as they are so remote. If one does make the trip out to the desolate area they'll find large interlocking canyons, thus it's name The Maze.
This national park is a great place to sight see, hike, and adventure. The geologic formations seen here are rare and unique, so visitors get a view into a landscape they've never seen before.
Arches National Park
Arches National Park is a wonder to behold. Boasting over 2,000 rock arches alone, this impressive park has some of the most unique landscapes and rock formations in the world.
As well as the arches it's named for, the park also has pinnacles, rock fins, and giant balanced rocks that are hard to find anywhere else. This red-rock wonderland is an ancient masterpiece whose creation started 65 million years ago.
The sandstone that the arches and other rock formations are made of was shaped when it was still deep underground. Geologic forces such as the motion of tectonic plates began to change the stone.
When the area rose above sea level, and then dropped back down the sandstone formations were finally exposed. Since then, the formations have continued to be shaped by water and wind erosion into what they are today.
The Arches National Park is also home to an impressive amount of wildlife. Although the desert may look abandoned at times, it is actually bursting with life. Many of the creatures that live in the park have adapted to the desert heat by becoming nocturnal. Small rodents, mammals, and lizards are the most common fauna to see.
Visitors can choose between many different ways to see the park, from hiking the trails to flying overhead in an airplane. No matter what you choose, this national park is a unique experience sure to wow.
Bryce Canyon National Park
You may be completely overwhelmed by the fascinating & awe inspiring beauty of Bryce Canyon when you see it for the first time. It's truly a hidden gem.
Bryce Canyon, named after an early settler in the area, Ebenezer Bryce, is located in southern Utah and is known for it's bright red hoodoos, which are spire-shaped rock formations that can only be found in a few other places on earth, like Cappadocia, Turkey.
Most visitors to the park spend their time hiking the many trails and viewing the expansive Bryce Amphitheater from the main viewpoints. There are overlooks at Sunrise Point, Sunset Point, Inspiration Point and Bryce Point.
You might be interested to know that Bryce Canyon isn't actually a canyon. It's the spectacular edge of the Paunsaugunt Plateau, which has been gradually eroded by the Paria River to form Bryce Canyon, where today you can see intricately carved towers & archways of stone.
In the warmer months there are many trails for visitors to explore, ranging from easy strolls to hard hikes. Some of the best trails are located in the Bryce Amphitheatre, located near the entry to the park.
Walkers can also follow the Fairyland, Riggs Spring & Under-the-Rim trails, which are longer, but permit more opportunities to see the different elements of the park at close range.
Capitol Reef National Park
The Capitol Reef National Park, located in the south-central area of Utah, is home to many red-rock geologic wonders. The views are a spectacular mix of dry desert and verdant forests, in this collision of red-rocks and grassland.
This ancient valley has been the resting place of civilizations of people from early Native Americans to settlers. The Fruita District alone has a rich history that is still visible today through the Fruita Schoolhouse and Gifford Homestead that were used by settlers over two hundred years ago.
The Fruita District is also called the heart of Capitol Reef National Park due to it's distinct look that defines the park. There's lots of opportunities for hiking inside this area, as well as a panel of petroglyphs from over one thousand years ago. If you aren't keen on hiking, try the scenic drive in Fruita that takes visitors to all the major sights with great pull-offs for pictures.
Besides the Fruita District there are two other areas of the park for more adventurous guests. These areas, the Waterpocket District and the Cathedral Valley District, are both remote, rugged, and solitary. They are recommended only to experienced travelers who are prepared for the tough conditions. If guests make the journeys to these areas, they will encounter sweeping views found no where else in the park.
Zion National Park
Perhaps the most famous of all of Utah's national parks, Zion National Park lives up to the decades of praise. This park was the first national park to be declared in the state, becoming a park in 1919.
The park itself is located within an active volcano field called the Santa Clara, and there are several geologic features from volcanic eruptions that can be viewed inside the park. Along the Kolob-Terrace Road and Lava Point, as well as in Crater Hill, there are different types of rock patterns that formed due to basalt flows after an eruption. This is just one reason Zion is the most unique of Utah's national parks.
Driving the loop in the Kolob Canyons will give guests a beautiful view of the red canyons the park is known for. This scenic drive is five miles long, and gives access to several trailheads as well as beautiful views of giant canyon walls and peaks.
Hiking in Zion is one of the most sought-after activities. Explore the park on one of it's many trails, that range in difficulty from beginner to expert. The most popular trails in Zion are the Zion Canyon Trails. This park even has a multiuse trail that is wheel chair friendly, called the Pa'rus Trail, that is an easy paved trail. Another beautiful hike worth taking is the Lower Emerald Pool Trail. It's also paved, but has some minor drop offs that can be difficult for some visitors. It takes travelers to the Lower Emerald Pool as well as the waterfalls surrounding it.
If you're looking to take a dip in a river, consider hiking The Narrows. These hikes can be guided by a park ranger, or taken individually. The hike will take visitors from the Temple of Sinawava- a large amphitheater that marks the beginning of the canyon- through the Virgin Rivers and back.
Make sure to stay for the sunset to catch the most beautiful pictures the park has to offer. The glowing orange rocks on the cliffsides amplifies the breathtaking view. If you're staying in the park overnight, consider stargazing as Zion's remote location makes it prime for astronomy.
CONCLUSION
Utah's Mighty 5 National Parks are really a fantastic road trip to see the natural wonders of Utah and spend some time in the beautiful outdoors. See other national parks in the U.S..
Quick. Check these necessities off your prep list!
Like this post? Why not save it to Pinterest?
FOLLOW US on Pinterest, Instagram, Facebook for more great travel inspiration and tips.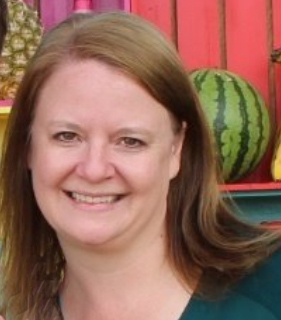 Laura Lynch, creator and writer of Savored Journeys, is an avid world traveler, certified wine expert, and international food specialist. She has written about travel and food for over 20 years and has visited over 75 countries. Her work has been published in numerous guidebooks, websites, and magazines.