This article has links to products and services we recommend, which we may make commission from.
This is a guest post by Niki Deanda, who frequently travels for work, with and without coworkers in tow. She loves to see the world and experience new places, and she has a lot of great advice for people who are considering traveling with a friend for the first time.
Have you ever traveled to one of your dream destinations, been exhausted from the journey, and in a deep sleep, when you hear these words, "Wake up! It's time to get up!". At first, you think, I must be dreaming. I am on vacation. Who in their right mind is bothering me about getting up. While this annoying sentence is being repeated and light is beginning to fill the room, you retrace your pre-vacation plans in your mind and remember one important detail.
Let's see, I decided where to go, I picked the dates… and then I asked a friend to come with me. Yes, that's right. I asked a friend to come along. We've never traveled together before, and we didn't discuss wake-up times, bedtimes, meals, tours, likes, dislikes before we left on this dream trip. In fact, we don't even really know each other that well.
We never did the pre-trip/vacation talk. I just assumed we'd travel well together. I mean we've done lunch, dinner, happy hour, shopping and a few other things. We've always had fun and enjoyed hanging out. Now that I think about it, that's a lot different than a week together on vacation. It just seemed a natural fit for us to travel together. All I can say is, I was wrong! So now what!
Was it a Mistake, Vacationing with a Friend?
I am finally awake and need to move into solution mode – #savemyvacation. I take a breath, count to 10 and say those dreaded words, "Girl we need to talk. Let get dressed and grab some breakfast". As we get dressed in silence, I go over in my mind what we should have discussed before embarking on our girl's vacation. My self-talk yielded a few questions one could use to gather pre-trip compatibility information ….
Have a Pre-Trip Discussion
Traveling with a friend who you've never vacationed with before can be difficult. It's hard to tell just from every day activities if you will actually be compatible travel partners. The best way to ensure a successful trip is to talk over your expectations and get on the same page.
Here are a few things you should know and discuss before vacationing with a friend:
Are you an early raiser or a late sleeper?
Do you snore and/or does snoring bother you?
Do you stay up late or go to bed early?
Are you a planner or spontaneous?
What's fun for you?
Does it take you a long time to get ready?
Does smoking or drinking bother you?
Do you want to start out our days together?
Are you ok with doing some things apart and meeting up later?
What do you like to do on vacation?
Are you an adventurer or relaxer?
Do you like to spend a lot of time taking photos along the way?
Do you have any food restrictions?
Do have any medical issues that I should know about?
What's your budget for activities? Are you on a shoe-string budget or can you splurge?
Do you like to un-plug while on vacation or need to stay connected for the whole trip?
Who do I contact in case of an emergency?
This list may seem silly, but information is power and can help you avoid the vacation nightmare that I found myself in. You can use this list like a take out menu, pick the ones you like and or make your own questions. Just make sure you do it.
So what happened to us, you may wonder? Well we went to breakfast and had the talk. Once the air was cleared, the rest of the week was awesome! We hit some snags along the way, but the talk helped us laugh our way through, gather memories, have fun and survive the mishaps. Even though I didn't do the pre-trip fact-finding mission, we found a way to move forward. Now I know. I will always ask my traveling companion who they are so I can be who I am.
Happy Traveling.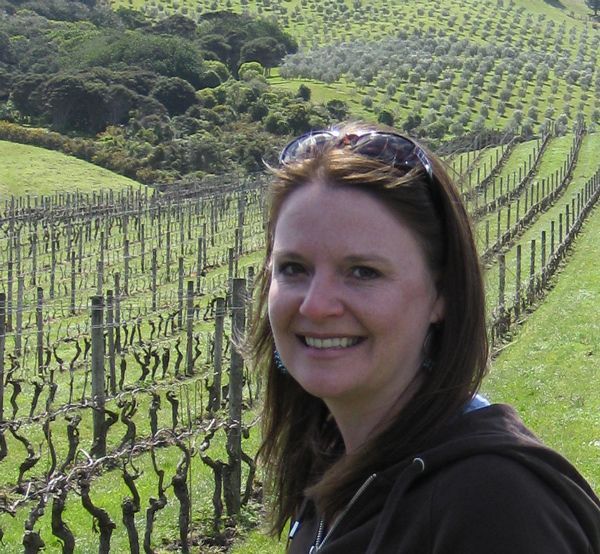 Laura Lynch, creator and writer of Savored Journeys, is an avid world traveler, certified wine expert, and international food specialist. She has written about travel and food for over 20 years and has visited 70+ countries.