Vancouver is quite a food city, with an abundance of Asian-inspired flavors, seafood of the Pacific Northwest, and Canadian specialties. Food defines the city and the mixing pot of cultural influences you'll find there.
We always find new restaurants and foods we love in Vancouver, so we've put together our list of what and where to eat in Vancouver, to make it easy for you to find and try the specialties of Vancouver when you're there.
Vancouver doesn't disappoint in this endeavor. There's a food-centric Asian night market, an island farmer's market, an entire street filled with International foods, and tons of craft breweries! If you're looking for the best food experiences Vancouver has to offer, this post will lay them out for you.
Planning your trip to Vancouver?
Where to Stay in Vancouver:
Best Tours and Experiences in Vancouver:
Victoria and Butchart Gardens Tour from Vancouver – Embark on a tour from Vancouver to Victoria, British Columbia's capital, traveling by ferry through the Gulf Islands to Vancouver Island.
Grouse Mountain & Capilano Suspension Bridge Park – Experience two of Vancouver's top attractions with this tour, walking through the forest on the Capilano Suspension Bridge and riding the Grouse Mountain Skyride, all with round-trip transportation.
Vancouver Seaplane Tour – Experience a thrilling 20-minute seaplane flight above Vancouver, enjoying a bird's eye view of the city's picturesque harbor, mountain peaks, and Olympic facilities.
» Interested in other parts of Canada? Read our full Canada travel guide for inspiration and additional tips. Also see our road trip guide. We also have info on Montreal and Toronto.
What to Eat in Vancouver
You might be wondering what type of food you can expect to find in Vancouver. Canada is known for a lot of great food specialties – you'll definitely find plenty of poutine in Vancouver – but Vancouver has a flavor all its own.
Here are the top food specialties in Vancouver:
B.C. Roll – Sushi is very popular in Vancouver, especially the Vancouver-style roll called a B.C. Roll, which has barbecued salmon, cucumber, and often mayo.
Salmon candy – Long strips of candied dehydrated salmon.
All kinds of Asian foods – You can expect to find Chinese, Japanese, Korean and Thai. The Richmond Night Market is a great place for trying lots of dishes.
Japadog – a Japanese-style hot dog cart you can find in multiple locations.
Tim Horton's – You can't go anywhere in Canada without running into at least a few Tim Horton's. Go there for delicious donuts and coffee, anytime of the day.
Poutine – Fries, gravy, and cheese curds, sometimes also with shredded beef or pork
Italian food – On Commercial Drive, you'll find all kinds of authentic Italian food restaurants.
Fish tacos – being near the sea, you'll find fish tacos everywhere, but we love Tacofino best.
Seafood of all kinds – You'll find crab cakes, seafood chowders, Dungeness crab, and all manner of seafood at many restaurants in Vancouver
Salmon Oshi Sushi – a base of seasoned rice with a thin piece of fresh salmon on top and finished with a thin slice of jalapeño.
In this guide, we'll show you where to find these great foods and what parts of town to hang out in to discover the best food.
Spending some time in Vancouver? You might also want to check out these helpful articles.
» Interested in other parts of Canada? Read our full Canada travel guide for inspiration and additional tips. Also see our road trip guide. We also have info on Montreal and Toronto.
Where to Eat in Vancouver
There are a lot of foodie hubs in Vancouver that you might want to gravitate toward. We like spending a little time in each area and trying whatever new goodies we come across.
Note that these areas are spread around the whole region and are not reachable by walking. Some areas can be reached by public transportation. But it's always best to have a car to explore the areas of Vancouver.
1. International Food on Commercial Drive
There are dozens of international restaurants on Commercial Drive. Known as "The Drive" to locals, this three or four mile stretch of road is dominated by International businesses and restaurants.
You can get there on the Skytrain Expo and Millennium lines, getting off at the Commercial-Broadway station. And from there it's an easy walk to where the majority of the businesses are located.
Commercial Drive is a great stop, no matter when you go. There's always great food! But it's even more exciting during an event, like the annual Carfree Day, when hundreds of people come out to walk The Drive.
It has been the neighborhood of choice for generations of immigrants to Vancouver and has significant Italian, Asian, Latin America, East Indian, and African communities, all of which are represented in the food choices.
The Drive was once called Little Italy, so you can expect to find plenty of Italian restaurants and pizzerias along the Drive. You'll also passed by numerous Afghan, Thai, Mexican, Indian, South American, and dozens of other cuisines on Commercial Drive.
I suggest you park at one end and just walk until you find something that looks amazing.
Where To Eat on Commercial Drive
Marcelo's Wood Fire Pizza – The pizza is fantastic — cooked in their rather unique wood fire oven. We had the Ai Due Formaggi pizza which had tomato sauce, mozzarella, ham, salami, baking cheese and mushrooms. We also had the Tagliatelle Pasticiatti, which was a creamy meat sauce served over nice, al dente housemade pasta. Location: 1404 Commercial Drive
Sopra Sotto Pizzeria – Serving wood-fired pizzas, gnocchi, carbonara, and all your Italian favorites. Location: 1510 Commercial Drive
Peppino's Spaghetti House – This is where to go for the best spaghetti in town. Location: 631 Commercial Drive
2. Downtown Vancouver
Downtown Vavncouver has a lot to offer in terms of food. Many of the main streets are packed with restaurants. There's also a good bit of street food to be found downtown.
Where to Eat Downtown
Marutama Ra-men Canada or Ramen Danbo– Ramen is big in Vancouver. Try a steaming bowl of delicious ramen at one of these two places.
St. Lawrence Restaurant – classic French Quebecois cuisine; on Canada's top 100 restaurants list
Tom Sushi – some of the best sushi in Vancouver
Phnom Penh – This is hands down the best Vietnamese and Cambodian in the city.
Japadog
Our first stop is always the Japadog food cart. They now have multiple locations around Vancouver, but the main one is at Burrard and Smithe streets. There's another at Burrard & Pender. And one at 530 Robson St.
Last time we were in Vancouver, we stayed at the Sutton Hotel on that corner and every time we walked past the hot dog cart, we'd start drooling. So many delicious choices!
Japadog cooks up not your average hot dog. They feature Japanese and Asian flavors to make delicious combinations like the Terimayo, their most popular dog, which is an all-beef dog topped with fried onions, teriyaki sauce, Japanese mayo and seaweed. Or there's the Oroshi, served with grated radish and a special soya sauce.
Or the Yakisoba dog with soba noodles, ginger and soy sauce. We were too skeptical to try the salmon dog, but in hindsight I'm sure it was amazing.
3. Fresh Seafood
Vancouver is located right on the Pacific Ocean and you will find all kinds of delicious fresh seafood dishes on just about any menu you find. It's incorporated in just about every ethnic dish as well.
You'll definitely want to go to Vancouver prepared with a list of the best places to find fresh seafood and what the top dishes are to try.
Where to Eat Seafood in Vancouver
Boulevard Kitchen & Oyster Bar – Everyone comes here for the super fresh oyster bar or the seafood tower, but their clam chowder is also great.
Miku Restaurant – Miku is popular among locals and tourists for its fresh, flame-seared aburi sushi. Try the salmon oshi sushi, nigiri sampler or any of the innovative aburi.
Salmon n' Bannock Seafood Restaurant – Vancouver's only Indigenous restaurant, specializing in wild fish, free range game meat and bannock.
Five Sails Restaurant – Fine dining with an incredible view of Vancouver's inner harbour, the local mountains, Stanley Park and Lions Gate bridge. Tasting menus and exceptional seafood.
3. Granville Island
You can't visit Vancouver without going to Granville Island. Just a short water taxi ride away from the downtown waterfront, Granville is a food-lover's paradise. Inside the Granville Island Public Market, you'll find a little bit of everything.
Bakeries, cheese shops, some of the best prosciutto and salami around at Oyama, lots of loose teas at Granville Island Tea Company, the clam chowder pot pie at A La Mode (pictured above), fresh pasta at Zara's Italian Deli. These are but a few of the food choices packed into the market.
If you venture outside the market and take a short walk west, you'll run into the Granville Island Brewery, which is always on our list of things to do. The brewery has regularly scheduled tours every day along with pints and taster trays of any of their beers you'd like to try.
They have the typical offerings, like IPA and a Lager, but they also have some more unique offerings like the Maple Cream Ale and Raspberry Ale. I also really liked their Hefeweizen.
Read about the other breweries to visit in Vancouver.
If you don't want to miss out on Canada's favorite appetizer, be sure to order the poutine, which is an appropriate match for your beer. It's French fries and cheese curds with a slathering of gravy on the top.
Gastown
One of the signs of a great city is the availability of great brunch spots. There are so many to choose from, but one of my favorites is The Flying Pig on Water Street in Gastown (they also have a location in Yaletown).
After brunch, stay to check out all that Gastown has to offer. It is the city's oldest neighborhood and has dozens of souvenir shops, coffee shops and restaurants. They also have the now famous Gastown steam clock. Built in 1977, this well-known, antique-style clock is powered by steam & whistles to tell the time.
Richmond Night Market
For dinner during the summer weekends, there's nothing better than the Richmond Night Market. The market spans from May through October, and the long summer nights are perfect for hanging out and enjoying dozens of authentic International cuisine.
It's official name is Magical Candyland, which makes me love it even more. I was surprised at the choices. Most of the Asian specialties that I can think of were represented.
There is Dim Sum, Chow Mein, Crispy Duck, grilled Squid, rotatos, pulled noodles, bubble tea, all kinds of desserts like mango ice cream and the interesting IceCane, even pretzels and Bavarian sausage was represented despite it being obviously non-Asian.
It's fairly easy to get to the Night Market, especially if you take the Skytrain to the Bridgeport stop. There's some parking, but later at night it gets filled up. We found that arriving right at 7pm when it opens was the best way to do it.
The lines are shorter, the crowds are thinner and you'll be able to actually walk through the aisles of food and make your choices without fighting crowds.
Where to Stay in Vancouver
We always choose to stay somewhere in downtown Vancouver, because of the easy walking proximity to just about everything. You can park your car and use your legs instead.
Popular areas include Gastown, Yaletown and Downtown. No matter which area you choose, you'll find some really great restaurants and bars within a block or two that exemplify the neighborhood.
Here are our recommended hotels:
Sutton Place Hotel
4.5-star hotel in downtown Vancouver (West End), stellar location, great restaurant.
Listel Hotel
Comfortable 4-star hotel with a spa, restaurant, and free wifi in downtown.
Shangri-La Hotel
5-star luxury hotel with beautiful, well-appointed rooms and an outdoor pool.
Frequently Asked Questions
What food is famous in Vancouver?
Some of the famous foods in Vancouver include B.C roll sushi, salmon candy, all kinds of Asian food, Japadog, Tim Horton's, Poutine (fries topped with cheese curds and smothered in gravy), Italian beer, Dungeness Crab, Dim Sum, and West Coast Cuisine.
What is the most popular food in British Columbia?
One of the most popular foods in British Columbia is Pacific Salmon. British Columbia is renowned for its abundant wild salmon species, including sockeye, chinook, coho, and pink salmon. The region's coastal waters provide an ideal environment for these fish to thrive, making them a staple in the local cuisine.
Does Vancouver, BC, have good food?
Yes, Vancouver, BC, has an outstanding food scene and is often regarded as one of the best culinary destinations in North America. The city's diverse and multicultural population and access to fresh, local ingredients contribute to its vibrant and dynamic food culture.
Conclusion
Want to put together you're own Vancouver BC food tour? Start with these great Vancouver food finds, and you'll have a better grasp on the different foodie areas around Vancouver.
Each of these Vancouver neighborhoods has many restaurants, bars and food stands that will tempt you with so many different dishes and flavors.
Have a favorite place you like to eat in Vancouver? Tell us about it!
Quick. Check these necessities off your prep list!
Like this post? Why not save it to Pinterest?
FOLLOW US on Pinterest, Instagram, Facebook for more great travel inspiration and tips.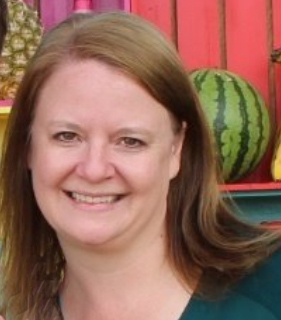 Laura Lynch, creator and writer of Savored Journeys, is an avid world traveler, certified wine expert, and international food specialist. She has written about travel and food for over 20 years and has visited over 75 countries. Her work has been published in numerous guidebooks, websites, and magazines.