Vietnam has become a favorite destination for tourists, not just for its stunning natural beauty and rich culture, but also for its delicious local cuisine.
During your visit, you'll want to mix sightseeing with the chance to indulge in some exciting Vietnamese food, so you can get a well-rounded picture of life in Vietnam.
Vietnam is a Southeast Asian nation located at the crossroads of Asia and Oceania. Its diverse geography ranges from tropical islands to highlands and mountains. This unique location makes Vietnam home to a wide range of ethnic groups and cultures, which have an influence on the food.
Vietnamese food is often simple and inexpensive. There are many regional variations in the cuisine, but the staple foods include rice, noodles, fish sauce, cilantro, lime, mint, and fresh vegetables.
Fruit trees such as mango, watermelon, orange, and banana grow all over the South, while coffee plants can be found on central coast plains.
With Vietnam having such a wide variety of amazing foods to try, here are 45 dishes to look out for if you are looking to sample a good variety of Vietnamese cuisine.
Vietnamese Food: 45 Traditional Dishes To Look For In Vietnam
1. Pho
Phở (pronounced "fuh") is a traditional soup originating in Northern Vietnam that is usually served by street vendors.
It is made from beef broth flavored with ginger, coriander roots, garlic, spring onion, and other herbs.
Pho is considered one of the national dishes of Vietnam, and it is commonly believed that pho was introduced to Hanoi by Chinese immigrants who worked in the city's silk industry.
Today, authentic pho is prepared using slow-simmered beef brisket, tripe, or chicken. Learn how to make Pho at home.
2. Banh Mi
Banh mi is another popular dish in Vietnam. These tasty baguettes stuffed with various fillings are sold everywhere in the country and come in both savory and sweet varieties. You'll often find the best ones from street vendors.
Fillings typically consist of pork, pickled carrots, daikon radishes, cilantro, cucumbers, jalapeños, and pate. The bagette is a crusty French style bun. See how to make a Banh Mi at home.
3. Cha Ca
Cha ca is an extremely popular fried fish dish flavored primarily with garlic, ginger turmeric, and dill.
The dish is grilled on a hot pan next to the table, where diners eat the fish directly off the stick. Cha ca literally translates to "dry your mouth" which refers to how the spice flavors coat the tongue.
4. White Rose Dumplings
More commonly known as banh vac is a regional dish that is only accessible in Hoi An, this is because the recipe is a highly protected secret and a family recipe.
The dumplings are made with a translucent dough and usually are filled with a minced meat like pork or shrimp. The way the wrapper of the dumpling is pleated gives the dumpling its namesake rose-like shape.
One of the most exceptional parts of this dish is the dipping sauce made with shrimp broth, chilies, and lemon.
5. Rau Muong
Also known as River Weed, this dish is made with Vietnamese water spinach and is stir-fried and seasoned with garlic. It is a common side dish that pairs amazingly with Vietnamese meat and fish dishes. It's light but super flavorful.
6. Nem Cuon Or Goi Cuon
These are the most common variety of Vietnamese spring rolls, a staple in Asian cuisine.
The only difference between Nem Cuon and Goi Cuon is that the former is the name for the dish in north Vietnam, while the latter is used in the south.
Nem Cuon is usually made using shrimp, pork, and vegetables, but they come in a massive variety of flavors, and you are best following local recommendations of what is superior.
Most Vietnamese spring rolls are best served with a peanut hoisin sauce.
7. Bo La Lot
Bo La Lot is the shortening of Thit bo Nuong La Lot and is a beef dish made using charcoal-grilled ground beef after being wrapped in betel leaves, giving the meat a distinct and unique flavor you will only be able to experience with this dish. The dish is acclaimed for its aromatic qualities.
8. Bot Chien
This dish is best described as a rice flour and tapioca mix that is steamed, cut into squares, and then finally pan-fried with eggs until browned and crispy.
While having a crispy exterior, the dish has a unique chewy texture once eaten. It is usually served with a thick sweet sauce to contrast the oily nature of the dish.
9. Banh Kot
The best way to describe this dish is as bite-sized savory coconut pancakes. They are made from a batter of rice flour, corn starch, tumeric powder and coconut milk. The batter is fried on a cast iron Banh Khot pan, then topped with shrimp or other fish and diced spring onions, then sprinkled with a dusting of dried prawns.
10. Chao Tom
This is a specialty dish from the Hue region in Vietnam and is a unique seasoned prawn paste steamed around a stick of sugar cane and then grilled or deep-fried.
This dish is the perfect blend of sweet and savory and is cooked in such an unconventional way that you will not be able to find anything like it anywhere else.
11. Banh Cong
This is a snack often described as being shaped like a muffin made with a whole shrimp and flavored with mung beans and taro.
The dish is deep-fried in a unique ladle tool with wheat and rice. This gives the dish a crispy outer but a light cakey center.
12. Banh Goi Or Banh Tom
The best way to describe these dumplings in western terms is as a fritter. Often also compared to empanadas, they are usually filled with pork, eggs, or mushrooms and are fried until crispy.
The dumpling is titled after its pillow-like shape, making it easily recognizable.
13. Banh Xeo Or Banh Khoai
Banh Xeo is like a crispier version of a crêpe, filled with typical Vietnamese savory fillings and vegetables. They are made with a Bahn Xeo flour mix that is blended with water to make a batter that is fried to crispy perfection.
Banh Khoai is an even crispier version of this dish because of the inclusion of soda water in the batter.
14. Cao Lau
This noodle dish is a Vietnamese staple. It is made with rice noodles and usually topped with Char Siu Pork and complimenting herbs and vegetables.
The most important element of this dish is the authenticity of the noodles.
This dish is important to the Hoi An region of Vietnam, and it is essential that the water the noodles are made from is sourced from a local well.
The noodles are also smoked after being soaked, giving them a unique flavor and distinct color.
15. Goi Cuon
This is a lighter alternative to the usual fried Vietnamese spring rolls.
These transparent parcels are made with rice paper, and you can see the delicately layered fillings, usually being a well-balanced mix of fresh greens and seafood or meat.
The rolls are usually served with fish sauce to compliment the fresh flavors.
16. Xi Ma
Xi Ma is a sweet black sesame soup that is popular in the Hoi An region of Vietnam that actually originates in China.
The soup is made with, of course, black sesame, rice flour, pennywort, and coconut giving it a very distinct flavor. It is good in smaller portions and does not have an overpowering sweetness or bitterness.
17. Oc
Oc is a snail that is served as a delicacy in Saigon (Ho Chi Minh City). These snails are usually sea-snails and can be prepared in a variety of ways and served alongside beer. You'll find them served in coconut broth, with aromatics like lemongrass and ginger, in a noodle soup, and even with a sticky sweet sauce as a dessert.
18. Luon
Luon is the Vietnamese categorization for any dish made with eel. Instead of how eel is usually grilled, Vietnamese recipes usually fry the eel to make it as crispy as possible.
It is often used as an extra in noodle dishes and can be enjoyed alongside many complimenting components of a meal.
19. Ga Tan
Ga Tan is a soup hailed for its comforting qualities, made with a lot of herbs giving it its signature green color and flavored with chicken. If you are feeling ill, this is the best Vietnamese dish to comfort you.
20. Chao Ga
This is a Vietnamese chicken congee (porridge style dish) and is another comforting Vietnamese food with a thick consistency, making it a hearty meal.
21. Thang Co
This dish is a specialty from the mountain-filled Sapa region of Vietnam and is a stew made with the signature ingredient of horse meat. It is a way of efficiently using horses after they become too old to work, and gives the dish a distinct flavor.
The dish is also recognized for its heavy use of spices, giving the dish a distinct aroma as well.
22. Xoi
Xoi is a categorization of Vietnamese recipes made with sticky rice that is steamed and subsequently dried.
There is a massive number of varieties ranging in both sweet and savory territories. However, it always has a chewy texture that compliments the flavors of whatever it is combined with.
23. Hoa Qua Dam
This blend of fresh local tropical fruits is the perfect refreshing sweet treat needed in hot Vietnamese summers.
While it can be enjoyed by itself or with shaved ice to keep it light, it can also be mixed with condensed milk for a more hearty dessert.
24. Ga Nuong
This is one of the most delicious ways Vietnamese chefs can prepare chicken, marinating it in honey and then grilling it over barbecues.
This makes sure that the chicken can be cooked just until tender, but manages to keep the skin crispy and satisfying. It is often served with a refreshing side to balance out the intensity of the flame-grilled meat.
25. Nem Nuong Or Nem Lui
Nem Nuong is a skewer of pork in either meatball or sausage form that is usually seasoned with garlic and fish sauce.
Nem Lui is the name used for this dish when it is prepared in the Hue region, but it does not have many glaring differences.
Like a lot of savory Vietnamese dishes, it is served with a delicious peanut sauce, giving the snack a perfect mix of sweet and savory.
26. Com Tam Suon Nuong
This dish is unique for being made with broken rice grain fragments, making it a very cheap dish to prepare, and is usually served with a pork chop.
The broken rice has a nuttier flavor than usual, and it compliments the marinated pork chop perfectly. This dish is a hearty use of a product that is usually discarded.
27. Bun Bo Nam Bo
This dish translates to "southern style beef vermicelli" and is understandably a very popular dish in the southern regions of Vietnam.
A staple of the southern style is the use of a dry noodle dish instead of submerging it in a broth.
The marinated beef is served alongside bean sprouts, shallots, and peanuts, giving the dish a unique texture.
28. Mi Quang
This is a staple of the Quang Dam region of Vietnam and is a rice noodle dish usually served with a chicken or pork broth. It contains plenty of protein balanced out by serving with fresh greens.
The broth has a uniquely strong aroma and flavor, making it an acquired taste, but remains heavily nutritious.
29. Nem Cua Be
This is a type of deep-fried spring roll set apart with its use of crab meat and is a delicacy from the Hai Phong region of Vietnam using locally caught crabs.
It is often flavored with mushroom and egg white, which gives it its unique flavor.
30. Banh Hue
Banh Hue is a categorization of rice flour cakes that are popular around central Vietnam, particularly around Hue.
There are many different varieties, but they usually boil down to a steamed rice cake that is topped with some kind of meat, and like a lot of Vietnamese dishes, is served with fish sauce.
31. Bun Bo Hue
This is one of the most popular ways of preparing noodles in central Vietnam, using a meaty broth and plenty of beef and pork to make it a perfect choice for any meat lover.
The thick noodles make this an intensely satisfying choice.
32. Bun Thang
Originating in Hanoi, this is a rice noodle soup that is usually saved for special occasions.
It is characterized by its use of shredded chicken and shreds of sliced egg, paired with fresh aromatics like mint and coriander.
It has a very precise method of preparation, so to have a properly prepared bowl is worth celebrating and appreciating.
33. Bun Rieu
This noodle dish is usually eaten near the start of the day and originated in the northern parts of Vietnam. Its most popular adaptation is made with crab meat.
The excess liquid from the crabs is used in the soup base, giving it a unique flavor with lots of tang. Whatever is leftover from the crab used for this dish is used to make crab cakes.
34. Bun Dau Mam Tom
This dish is a platter of rice noodles and deep-fried tofu, and it uses fermented shrimp paste dipping sauce to give it a distinct flavor.
35. Sup Bap Cua
This is another dish that uses crab meat as well as shredded chicken but is also an egg drop soup, helping it stand out.
The dish also uses flavor from mushrooms and corn to add to its distinct but comforting flavor profile.
36. Banh Xoai
A strangely named snack food which translates to mango cake, despite not including either of these aspects.
The name actually comes from how the shape of the dish resembles a mango seed. It is actually a powdery ball made with sticky rice but stands apart from similar dishes with a filling of peanuts and sugar.
37. Bo Luc Lac
This dish is made by frying cubes of beef in a hot wok with garlic and selected vegetables. The dish is a simple comfort food with a good mix of well-flavored beef and complimentary vegetables.
38. Ca Phe Trung (Vietnamese Egg Coffee)
This unique style of coffee can not and should not be avoided if visiting Hanoi, as you will find nowhere that creates the drink better. It is a coffee made using egg yolks, sugar, and condensed milk.
The drink does have a distinct eggy flavor and is very rich, different from a less thick coffee. This method of preparation was made due to a milk shortage but quickly gained popularity.
39. Ca Phe Muoi
Instead of egg coffee, the Hue region has its own signature coffee, and what makes it stand out from its predecessor is the inclusion of salt.
The best way to prepare it is to whip salt, cocoa, fermented milk, and then coffee is added gradually through a drip filter.
The drink is usually served iced and in spite of the weird combination of flavors, they all compliment each other perfectly.
40. Com Rang
Com Rang is the main Vietnamese method for preparing fried rice and ends up being a smokier alternative to what westerners would consider special fried rice.
41. Com Chay
This is the term for a rice-based treat with a crispy texture and filled with meat, and the dish is surprisingly popular with children. Com chay is also sometimes used as a term for Vietnamese vegetarian food.
42. Hu Tieu
While this dish originated in Cambodia, it is incredibly popular in Vietnam and is a breakfast noodle dish served with or without a broth.
The noodles are flavored with garlic oil and a sticky sauce made from oyster sauce, sugar, and soy sauce. It is served with meat, usually seafood or pork.
43. Gio Lua Or Cha Lua
These are the northern and southern terms respectively for a Vietnamese style of pork sausage that is used in a lot of Vietnamese dishes but can also be enjoyed by itself.
It is a pre-cooked sausage, so all you need to do to eat it is to cut it into whatever size portion you want.
44. Bia Hoi
This is the popular style of Vietnamese beer, and while it has a relatively low alcohol content, it is also incredibly cheap.
It is a fresh beer, meaning it is not made with preservatives and is brewed daily. It is lighter and a bit more sour than a standard beer.
45. Nuoc Mia
This is a freshly made sugarcane juice that is usually flavored with kumquat or chanh muoi to cut down on some of its sweetness. It is a great pick me up for energy and is very refreshing in the hot summers.
Conclusion
So these are just some of the most popular Vietnamese foods, plenty to look out for if you are visiting the country and want to get a good taste of its cuisine.
What do you want to try the most, and is there anything you think we missed?
Like this post? Why not save it to Pinterest?
FOLLOW US on Pinterest, Instagram, Facebook for more great travel inspiration and tips.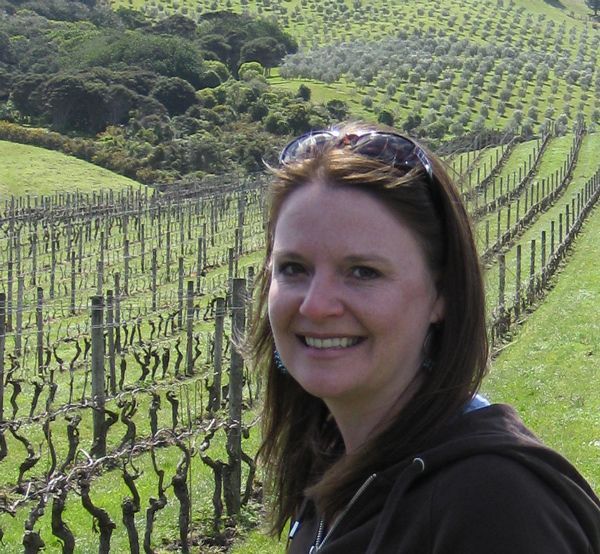 Laura Lynch, creator and writer of Savored Journeys, is an avid world traveler, certified wine expert, and international food specialist. She has written about travel and food for over 20 years and has visited over 75 countries.