We've all seen some amazing viral travel videos from YouTube stars and everyday travelers alike. They make us smile and wish we traveled more. Let these videos stoke your travel wanderlust and get you thinking about your next destination.
1. Disneyland Dance by Disneyland Mom
I've known Tennille for almost 30 years, so when I saw the video of her dancing to absolutely no music in 32 locations around Disneyland, in front of unsuspecting crowds of onlookers, and possibly scarring her poor children for life (see the indelible eye roll from her son at 00:40), I was not at all surprised.
Tennille has always been a dancer and her husband, Nathan, loves to make videos (like this one of a frozen trampoline that made the news in Minneapolis and around the world).
Thanks to the flawless dancing and the skillful video editing, the video is now going viral and has shown up on news media, as well. Plus, let's be honest, it's adorable. Makes you sort of want to get a trampoline so you can try it, doesn't it?
2. Where the Hell is Matt?
The most epic of all travel dance videos is Where the Hell is Matt? Matt Harding, from Seattle, Washington, gave up his job to travel the world and while doing so, he took dozens of videos of himself dancing in numerous locations around the world. He now has three such videos, but the one I like the best is from 2008.
I love it that he doesn't care if he looks silly in front of millions of people and that he invited people around him to join in the dance. It's very inspiring for travelers. Anyone afflicted with wanderlust will fall in love with this video.
3. Move, Learn, Eat
STA Travel sent three men (Rick Mereki, Andrew Lees and Tim White) on a 6-week adventure to 11 countries to make the Move, Learn, Eat videos that feature Andrew lees experiencing and learning about the culture, trying new foods and moving through each, from which a massive amount of footage was blended to make the videos.
4. Eat!
The most fitting for Savored Journeys is the video called Eat. It shows so well the excitement and wonder of eating so many different foods, even bugs, in countries where the food is so inspired! Makes me want to go on a journey around the world to eat … oh wait, that's what we do here at Savored Journey
5. Guy Quits Job to High Five the World
For adventure travelers, this video will get your adrenaline pumping. So many places, people, and epic jumps from bridges!
6. We Call This Home – 3 Years Around the World
This is a great compilation of a trip that lasted 3 years and spanned 60 countries. Super inspirational for everyone who dreams of leaving their home and making the world a home.
7. Pharrell – Happy – Worldwide Compilation
This one is a compilation video of people from many places around the world (23 cities, 17 countries, and all continents except Antarctica) dancing to Pharrell Williams' song "Happy". Cuz it's always fun to watch people being happy.
8. Around the World in 360° Degrees – 3 Year Epic Selfie
This one's from Alex Chacon who did 600 days around the world with a GoPro on a stick. Check out the most epic selfie ever!
CONCLUSION
Which is your favorite viral travel video? Are there others that you love that didn't end up on my list? We love and support all travelers who want to make a difference in the world. 
Pin it for later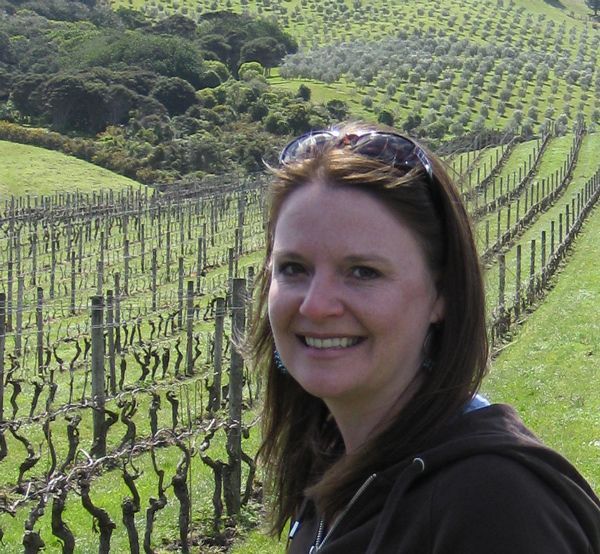 Laura Lynch, creator and writer of Savored Journeys, is an avid world traveler, certified wine expert, and international food specialist. She has written about travel and food for over 20 years and has visited 70+ countries.