The Blue Lagoon Geothermal Spa in Iceland is a popular place to stop for a long soak in the warm waters, either before or after your visit to Reykjavik and beyond in Iceland. It is a man-made "hot spring" tucked among the low hills near Grindavík, just 20 minutes southeast of the airport.
On our last day in Reykjavik, we stopped off at the Blue Lagoon on the way back to the airport. Since we weren't flying out until 5pm, we had all day to enjoy the facility.
» Check out the Perfect 7-Day Iceland Itinerary.
If you're planning to visit a lot of locations throughout Iceland, you'll need to rent a car, which we suggest doing through Northbound.is. They collect deals from multiple car rental companies around the island so you can find the best deal. it's also a great way to find activities and tours.
If you aren't planning to rent a car, the best way to get to and from the airport, your hotel and the Blue Lagoon is to pre-book a transfer plus admission. They'll pick you up at the hotel or airport and transfer you back at the end. This transfer also includes premium entry to the Blue Lagoon.
→ Buy Blue Lagoon tickets in advance here.
What You Need to Know About Visiting the Blue Lagoon
1. You Must Pre-Book Tickets
Not surprisingly, the Blue Lagoon is a busy tourist attraction. You must pre-book your tickets in advance, as they only sell a certain number of tickets per day, and per time slot.
Tickets vary in price. They cost around €85 during the daytime slots. If you go later in the evening, the price goes down (because your time there is limited). Additionally, they offer three levels of service: comfort, premium and retreat spa.
We went with the comfort entry ticket, which included a face mask, a towel and a drink. Premium includes 2 drinks, 2 mud masks, towel, bathrobe and slippers. The typical price for premium is €106.
The Retreat Spa option is the most luxurious option. It includes 4-hour access to the Retreat Spa, a private changing room, a drink, skin care amenities, and access to the spa restaurant. The price for these tickets is around €280.
If you're just wanting to hang out in the warm water and have a fun time, there comfort option is just fine. You don't really need the slippers and robe, as you're just coming and going from the water to the locker room (unless you choose to have lunch in your robe).
The towels were all the same color, so yours would quickly get lost in the sea of other towels hanging on the racks. We brought our own towels from home.
I personally don't feel like it's the right venue to spend more on the retreat spa option, but if you don't want to be bothered by all the other tourist, perhaps it's right for you.
2. You Can Check Luggage
If you're on the way to the airport, you'll need to store your baggage at their luggage storage area, in the parking lot. We were very glad that we are light packers. There was a giant line to check larger suitcases at the main gate, which we avoided. There isn't always such a long line, but be aware that this will slow down your entrance to the spa.
3. You Must Shower Before Entering
I'd read a lot of discussion about the need to shower naked before going into the blue lagoon and how they didn't offer privacy for that shower. I'm not one of those who's terrified to shower naked with strangers, so it didn't bother me. But if it does bother you, there are actually plenty of private stalls to shower in, so you don't necessarily have to share your nakedness with others.
Be sure to take your towel, flip flops, hairband, and anything you might need with you into the shower area, because you'll go directly from the showers out into the hot spring area. You can hang your towel and things on the racks just outside the door.
4. Your Hair Might Suffer the Consequences
Be prepared for your hair to feel brittle and unhappy for a few days after your visit. The sulphur isn't great for your hair. They provide conditioner for your hair that you can leave in while you're in the Blue Lagoon to counter the effects of the sulphur.
I put my hair up in a bun and did what I could to keep it out of the water and I didn't have any need for the extra conditioning. If you stand under the waterfall or dunk your head a bunch, it might become necessary.
5. There's Not a Whole Lot to Do
We wandered around the vast hot springs pool experiencing the different heat levels of the water, tried on the mud mask that they offer for free out of boxes around the water's edge, slurped up a yogurt smoothie.
When we found ourselves becoming too pruny, we decided we'd had enough soaking and went for some lunch at Lava Restaurant, the more expensive of the food options that are available on location.
That's about the extent of what here is to do at the Blue Lagoon. You won't want to plan to spend an entire day there. Really, a couple of hours is about the max.
6. Food Options
If you're planning to eat at the Blue Lagoon, you should know that the options aren't great. The Blue Cafe serves plastic-wrapped sandwiches and other quick picks, but it felt more like a lunchroom cafeteria. Prices are really high, as you would expect. During the lunch hours, the cafe can get really packed with people.
Lava Restaurant is the fine dining option. It's less frantic, and also quite delicious, as we've come to expect from the dining options in Reykjavik. Well worth the extra expense. We had lamb and a delicious cod. The view from the restaurant is also very nice.
You can enter Lava Restaurant in your bathrobe, if you choose. This is a good option if you're right in the middle of your time slot. We chose to eat once we were finished with our soak, so we changed and spruced up before we went to lunch.
You don't have to have your wallet or money with you at the restaurants. You will be given an armband that is used as your payment method throughout your stay.
The Spa Restaurant is only available to guests who have purchased the Spa option. The Moss Restaurant is only available to guests who are staying at the retreat.
7. You May Lose Your Towel
The towel and bathrobe situation was interesting. When you enter the hot springs pool, you will leave your towel, bathrobe and flip flops at the entrance on a set of hooks.
As people come and go, the hooks become laden with towels and when you leave it's nearly impossible to find your own towel. I would recommend putting all of your things together so they can hang as ONE on the hook. That way, other people will be less likely to grab your towel instead of their own.
8. What to Do When You're Done
Once you've completed your visit and you're done soaking, you can head back into the locker room to change and get ready to go. There are unisex lockers where you will keep your stuff. Just grab what you need and head into the changing room.
There are private areas where you can shower, get dressed and get ready. If you need to put on makeup or blow dry your hair, there are stalls available for that. There are a few hairdryers to use.
Tours to Book:
Tips for Visiting Iceland
Iceland's tourism industry had grown exponentially, and tours and accommodations fill up fast. A trip to Iceland requires planning, and it can be pretty costly. Plan wisely and make your bookings in advance so that you don't miss out on a fantastic time around the country.
If you want to visit the best places in Iceland, you can also look at this list of things to do and see. It includes things like the Blue Lagoon, The Golden Circle, whale watching, hikes, waterfalls, and all the eating.
Airport Transfers
Getting to your hotel from the airport will be trickier as public transport is not available at the airport. In this case, opt for an airport transfer to get you straight to your hotel.
Driving in Iceland
Iceland is a small island, but it's still rather large from a touristic standpoint. You'll need a car to get around to all the places you'll want to see on an Iceland itinerary. The only time I don't recommend renting a car is when your trip is in the winter and the road conditions don't allow for it.
I always recommend booking a car through DiscoverCars.com. They have just about any car you might be looking for, from automatics, to something small, to 4x4s and the prices are reasonable.
CONCLUSION
If you're planning a visit to the Blue Lagoon Geothermal Spa you are now armed with all the information you need to be prepared. It's a fun experience, as long as you don't have incredibly high expectations going in. We enjoyed it for the few hours we spent there.
Like this post? Why not save it to Pinterest?
FOLLOW US on Pinterest, Instagram, Facebook for more great travel inspiration and tips.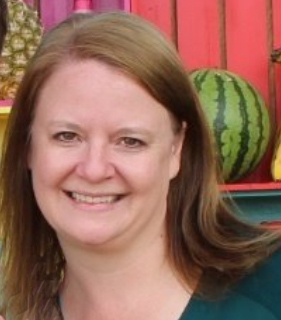 Laura Lynch, creator and writer of Savored Journeys, is an avid world traveler, certified wine expert, and international food specialist. She has written about travel and food for over 20 years and has visited over 75 countries. Her work has been published in numerous guidebooks, websites, and magazines.