To the south of Adelaide in South Australia is the wine region of McLaren Vale. If you're in the Adelaide area, it's incredibly easy to visit McLaren Vale for wine tasting and we highly recommend it as a fun and educational way to learn about wine and spend a day.
Below we'll show you just how easy it is to visit McLaren Vale wineries, along with where to go and experiences you can't miss while you're there. There are more than 70 cellar doors in McLaren Vale and it's a favorite among wine lovers.
The McLaren Vale region produces world famous red wines in a very fertile environment, which leads additionally to the production of olive oil, vegetables and a whole host of other gourmet products.
This abundance attracts innovative and creative chefs and winemakers, so be prepared for a lot of great food and wine while visiting McLaren Vale.
Wine tasting in McLaren Vale is simple. It's similar to wineries in the United States in that you don't typically need to make an advanced appointment for a tasting. You can show up anytime during opening hours and have a tasting. Many of the wineries offer tours, if planned in advance, plus extra activities like blending your own wine, wine classes, and food and wine pairings.
Getting around between them is easy as well. Below you'll find a map of all the wineries we mention in this post, so you can see how close together they are. It's very easy to complete the circuit of these wineries in one day of tasting.
Read our guide on visiting Australia to get started with your planning.
Here are some more wineries to visit in South Australia and Hunter Valley.
↓ Be sure to read to the bottom of the post for more information on visiting Adelaide Hills and Barossa Valley, including how to get there, where to stay and where to eat.
McLaren Vale Wineries to Visit
Wirra Wirra winery is a treat from the moment you pull in. The winery is built in an old barn, but has been modernized to include really great landscaping. It feels as if you're in a nature park rather than a winery. You can even walk out onto a dock that extends over the pond and offers an unbeatable view.
Inside, you'll find a modern/rustic tasting room and Harry's Deli, where you can grab a quick bite to eat. The cellar door is open 7 days a week from 10am to 5pm (11-5 on Sunday). We highly recommend asking for Chris if he's around. He was so welcoming and knowledgeable about the wines.
He walked us through all of the wines they had open (be prepared to spit a lot – there are many wines!). We fell in love with quite a few of their wines. It's definitely somewhere we'd return again and again.
Must Try:
Esperanza Tempranillo – You'll get something a bit different with this Tempranillo, which has nice wild plum and berry fruits with a bit of tobacco and earthiness.
RSW Shiraz – This Shiraz is just what you want from an Australian Shiraz. It's got lots of dark berry fruit with a hint of chocolate.
Mitolo Wines is a great stop on the tour of McLaren Vale wineries. They have a lovely modern facility with a full restaurant (in case you're looking for a slow lunch with wine pairings). They also have a nice patio outside where you can sit for your tasting, or take a glass to enjoy.
One of my favorite things about this winery is they offer a seated tasting, so it's not rushed at all. They pair the five wines they offer with a small bite of food, which makes the whole experience very enjoyable. Prices vary from $15-$25.
The cellar door is open from 10am to 5pm (check with the winery for which days they're open – closed some days in winter).
Must Try:
Angela Shiraz – I love the earthy, spiciness this wine has. It's full of raspberry, coffee and pepper.
It's quite a unique building, d'Arenberg Cube. Just about everyone we talked to in advance recommended it as a must-see. This was the vision of Chester Osborn – to build a cube-shaped building that represented the complexities of winemaking.
Inside the cube, there are 5 levels, each containing a different piece of the puzzle. It's all quite avantgarde and quirky. You really have to see it for yourself to understand.
On the top floor is where the wine tasting takes place. If you're staying for lunch, a tasting is included. Otherwise you can pay the entrance fee of $10 AUD and explore, then head upstairs for a tasting. The Cube is open every day from 10am to 5pm. Lunch is available Thursday to Sunday.
Must Try:
The Witches Berry Chardonnay – Well-balanced acidity and a crisp peaches and cream (named after a weed that grows in the vineyard).
Lunch at d'Arry's Verandah
There are two restaurants where you can have lunch at The Cube. The main restaurant is located inside the Cube on the top floor. The other is located outside the cube, called D'ary's Verandah. No matter which you choose, you'll want to plan for a long lunch. You can order a la carte, but it's highly recommended to choose the tasting menu.
We had a 2+ hour relaxed lunch on the Verandah, with a fantastic view overlooking the vineyards. Every dish was delicious. I especially loved the lobster bisque. Inside the Cube, the tasting menu is even more extensive than on the Verandah, and more expensive as well.
Hugh Hamilton considers himself the black sheep of his family, having left the family wine operation to start his own venture. You'll see some not-so-subtle hints of this theme as you approach the cellar door, which was build on top of an old water tank.
Yes, it's round, with windows all around, offering a fantastic view of the vines which produced some of the wines you'll taste. If you can, save room to order a food platter to go with your wine. It's a seated tasting at Hugh Hamilton, and the view is so spectacular, you'll want to hang around as long as possible.
We tasted through the whole line up of wines and loved them all. Plus, the pourer who was helping us was very nice and engaging. All around, this was our favorite winery in McLaren Vale to visit. They're open 7 days a week from 10am -5pm.
Must Try:
Black Ops Shiraz Saperavi – this is one of a range of wines that blend grapes that seemingly don't go together, like the Shiraz and Saperavi, but you'll be amazed at the result!
Agent Provocateur – This is another interesting blend of Grenache, Gewurtztraminer and Viognier. It's incredible.
Alpha Box & Dice presents something a bit different than the other wineries in McLaren Vale. They've chosen to do things their own way, which results in some experimental wines, and an interesting tasting experience. If you're using the spittoon, be prepared – it's a bed pan. The interior design is intentionally strange and provoking. The labels are all fantastic.
Must Try:
Tarot Grenache – this poor vineyard was saved from ruin and brought back to life to make this wine. It deserves a second chance.
How to Get to McLaren Vale
There are many wine regions in South Australia, and most of them surround the city of Adelaide, as does McLaren Vale. It's about a 45-minute drive south.
Flying into the Adelaide airport is super easy and you can rent a car from there to drive down to McLaren Vale. If you're staying in Adelaide, it's incredibly easy to just take a jaunt down to the region for some tasting.
If you'd rather not drive yourself, you can hire a private driver for the day. If you're going to drive, remember that the legal limit is .05, so you'll need to be sipping and spitting most of the wine you try.
If you want to hire a driver, I highly recommend calling John at Getaways SA. He was our driver for a day in Barossa and we found him to be very knowledgeable, helpful and accommodating. He recommended great wineries and had the schedule all laid out for us.
You're definitely in good hands with John. To book a tour, email book@getawayssa.com or call (08) 85 63 1000. They offer tours in all of the surrounding wine regions.
Where to Stay in McLaren Vale
It's very convenient to get from Adelaide down to the wineries of McLaren Vale, so I would recommend staying in Adelaide. You'll have easy access to everything else the city has to offer that way. Our recommended hotel is the Intercontinental or the Hilton. Both are right downtown with easy walking distance to the best restaurants.
If you want to stay in McLaren Vale, near the wineries, then I suggest booking your accommodation as far in advance as possible, as there are very few options in the area and they tend to fill up fast.
Click here for recommendations for affordable luxury stays. There are quite a few really nice apartments and cottages to choose from.
Where to Eat in McLaren Vale
The tricky thing about this area is that many of the restaurants are closed for dinner, and also during the week, and only open Friday and Saturday. Keep that in mind when booking. Despite that, there were some really nice places to eat, particularly for lunch. Make sure to make reservations in advance.
Top Choices:
The Current Shed Restaurant: 104 Ingoldby Rd, McLaren Flat. Open noon to 3pm, closed Wed.
Mitolo Wines: 141 McMurtrie Rd, McLaren Vale SA 5171, Australia. Open 10am-5pm
d'Arry's Verandah: 58 Osborn Rd, McLaren Vale, South Australia
The Barn: 252 Main Rd, McLaren Vale
Tours To Book:
CONCLUSION
We know you'll love McLaren Vale and it's cool climate wines and generous hospitality. There's vineyards seem to spread out for eternity and the wines are free flowing. We'd love to hear about your experiences at the wineries in McLaren Vale. Leave us a comment below. We're also happy to answer any questions you may have about visiting there.
Like this post? Why not save it to your Pinterest board?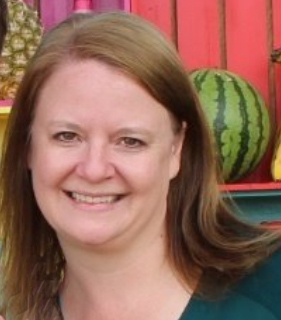 Laura Lynch, creator and writer of Savored Journeys, is an avid world traveler, certified wine expert, and international food specialist. She has written about travel and food for over 20 years and has visited over 75 countries. Her work has been published in numerous guidebooks, websites, and magazines.