Being that it's one of the most-photographed attractions in England, it's no wonder so many people want to visit Stonehenge. In this post, you'll find all the information you need to plan a visit to Stonehenge, whether on your own or as part of a tour from London.
If you're interested in visiting Stonehenge, we recommend booking a bus tour, because it's so easy, but you can also rent a car and drive there yourself. Stonehenge has always intrigued and beguiled me, much like Easter Island in Chile and other similar archaeological mysteries.
I mean, how DID they do it? And why? It would have taken a lot of hard work and innovative thinking to move such heavy stones, so they must have had a very compelling reason.
I'm happy to report that Stonehenge really is as impressive as it looks in pictures. And it's not that far away from London. You can make it to Stonehenge easily from London on a day trip.
⇒ Visit the official English Heritage Site for Stonehenge
» If you're looking for more help planning your trip, here's our guide to traveling in England, our Essential Travel Guide to London, and How to Spend One Day in London.
How Far is Stonehenge from London?
Getting to Stonehenge is incredibly easy. Stonehenge is only one hour driving distance from London. There are multiple ways to get there from the city. You can rent a car and drive there yourself. We actually went first thing upon arriving at Heathrow, after a direct flight from Seattle. You can also rent a car in the city, or from any one of the airports or train stations.
If you don't want to bother with driving, there are also numerous Stonehenge tours that leave London multiple times per day to visit Stonehenge. Finally, you can take a train from London to Salisbury, where you can then get on a Stonehenge tour from the train station.
Stonehenge is only an hour from the historic town of Bath. Many visitors will combine a trip to Stonehenge with a trip to Bath. If you're making it a day trip from London, it's one of the best ways to see both places in a short amount of time.
Stonehenge Tours
As mentioned, there are a number of different Stonehenge tours you can take. Tours leave from London all the time and are very easy to book. Stonehenge tours are often combined with other locations in England, like Bath, Windsor, and the Cotswolds, since they're all in the same vicinity.
We particularly like this tour that visits Stonehenge and Bath in a day trip. If you prefer a private tour of Stonehenge, this is the tour for you.
Most of the tours that include more than one attaction start out visiting Stonehenge and move on from there. You can expect a pretty long day, if you combine sights; 11-13 hours is the norm. If you just see Stonehenge, you can expect to spend around 5 hours on the tour.
What is Stonehenge?
Dating back at least 4,500 years, Stonehenge was not something that was built over a short span of time. In fact, it was likely built up and added to continually over thousands of years, as the rituals of the people and ceremony it was used for evolved.
History points to its use as a burial ground, evidenced by the presence of dozens of burial mounds and human bones that were excavated from the sight in the 1900s. But with very little supporting evidence, there isn't a clear understanding of how the sight was used and why.
Speculation is part of what makes it so mysterious. Perhaps we'll never really know the real history behind the construction of the monument, but you will definitely get a glimpse into the theories and evolution of the area at the Visitor Center, where an exhibition is set up with artifacts and objects found near the sight, along with a great amount of information on its significance.
Many of the stones used to build the monument weighed 30 tons or more, and the smaller blue stones were hauled in from up to 150 miles away in Wales.
When I saw the monument in person, the enormity of the task became evident. Not only is it an impressive show of prehistoric engineering, it is quite evident that it was a sacred place, highly valued by the inhabitants of the area.
Due to its historical value, Stonehenge was added to the UNESCO list of World Heritage Sites in 1986 and has since been restored and maintained in a manner that will preserve it for future generations. Visitors are no longer allowed to walk within the circle of stones, which will cut down on erosion and damage to the monument.
When Was Stonehenge Built?
The most impressive part of Stonehenge to me is the incredible length of time over which it was built. Based on carbon dating and a lot of scientific research that I won't pretend to understand, researchers have concluded that construction was started near 3000 BC and continued at least until 1600 BC.
There are very few monuments in the world that were continually improved upon or reconstructed like this, over such a long period of time.
Stonehenge Ticket Information
Tickets to Stonehenge are now managed entirely on a timed-entry system. That means, in order to get in, you must request a time. The best way to get the time and day you want is to book in advance. By booking in advance you will also benefit from an advanced booking discount.
During the peak season, it's a really bad idea to just show up at Stonehenge and expect to get in. Don't be disappointed – get tickets in advance. The last entry is 2 hours before closing. Even if you are an English Heritage and National Trust England Member, you still need to reserve a timed slot in advance.
The current cost of Stonehenge tickets is £23 for adults and £14 for children. There are family discounts available too. You can add a donation to your ticket price for a few more pounds. If you walk up without a reservation, expect to pay a few pounds more, as well.
If you're planning to visit other heritage sites in England, it might be wise to get an Overseas Visitor Pass that will allow you reduced prices for over 100 different sites, including Stonhenge. During peak times, there's also a £5 parking fee that is refunded at the ticket window.
Tips and Information for Visiting Stonehenge
If you want to visit Stonehenge, here are a few tips and notes we gathered from our visit.
⇒ The center contains exhibits, a gallery, a gift shop and cafe. It is located about a mile from the actual monument, so you need to catch a shuttle that will take you there. Shuttles depart the visitor center every 5 minutes.
⇒ There is an audio guide you can download one you've reached the Visitor Center. They offer free Wi-Fi you can easily download it. However, you'll need your own smartphone and headphones to take advantage of this.
⇒ The best times to tour Stonehenge are early and late in the day. If you don't want to compete for the best views, don't go during peak operating periods (in summer or on weekends).
⇒ There is a cafe where you can purchase all types of food, including snacks, soup, sandwiches, hot dishes, etc. They also have vegetarian foods available.
⇒ Picnics are allowed on the grounds, so why not bring your own basket and sit out on the grass to enjoy the day? You can also pick up picnic foods at the cafe.
⇒ You can expect to spend around 2 hours at Stonehenge to see everything. You can spend more or less time depending on how interested you are.
⇒ Dogs are allowed on the open access grounds and at the Visitor's Center, but not in the stone circle or monument field.
CONCLUSION
We highly encourage you to take the a day trip Stonehenge tour from London. It is a great way to learn some of the history of the area, get out of the city, and see a little bit of the English countryside, even if you're only spending a few days in London.
A big thank you to VisitBritain for hosting our visit to Stonehenge. See all the coverage of the south west of England. As always, all thoughts and opinions expressed in this post are my own honest reflection on our travel experiences.
Like this post? Why not pin these images to your Pinterest board and share it with friends?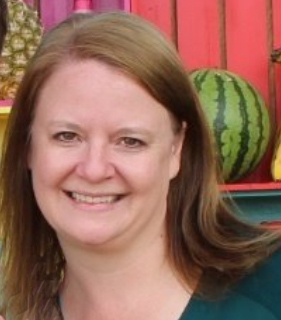 Laura Lynch, creator and writer of Savored Journeys, is an avid world traveler, certified wine expert, and international food specialist. She has written about travel and food for over 20 years and has visited over 75 countries. Her work has been published in numerous guidebooks, websites, and magazines.