For me, there's no food more satisfying than Italian food. When in Italy, we adopt a mantra of "when in Italy, eat like an Italian," and we throw all carb-consciousness out the window and feast on Napoli pizza and al dente pasta until we can't eat any more.
It's one of the best things in life! That's why the first thing we wanted to do when we arrived in Venice was go on a Venice food tour. (Check out this post for more Venice planning advice).
You may have heard somewhere that there's no good food in Venice.
We heard that so many times before going that Venetian food isn't very interesting. I almost believed it! What kept me from buying it was the fact that most travelers don't know how to find good food in a touristy city like Venice.
If you're eating all of your meals near the main square and in tourist-filled restaurants, you're doing it wrong. But how to do you find the best places to eat in a city like Venice when you know nothing about it?
First, I would recommend looking at blogs, like this one, for recommendations (because believe me, we really know how to eat!) and second, I would recommend taking a food tour first thing when you arrive so you can get tips and recommendations from a local.
(See other food tours we've been on around the world.)
Here's more to help you plan
If you're hitting up Italy as part of a larger trip to Europe, be sure to check out our 2-week Europe Itinerary.
Why Book a Venice Food Tour
A food tour is a great way to tour around a few of the popular neighborhoods in Venice and introduce yourself to the most popular foods you'll find in restaurants and cicchetti bars.
On a food tour, you won't get to taste everything Venice has to offer. But you will get a good overview of what to expect and where to look when you want to find more of it on your own.
Best Food Tours in Venice
I like to make sure we book a food tour at the beginning of our time in the city so we can go back to the places we liked, and try some of the recommendations from the tour.
Here are our favorite food tours in Venice. You can book them here using our affiliate links below, from which we will earn a small commission, at no extra charge to you.
The 10 Tastings of Venice With Locals: Private Food Tour – multiple food and beverage tastings, from fresh mozzarella to prosecco. A private tour is a really great way to go!
Venice Street Food Tour & Market Visit– See Campo Santa Margherita, the Grand Canal, Basilica dei Frari, San Polo, and much more. Savor Venetian specialties like cicchetti, buranelli, tramezzini, and tiramisu.
Prosecco Wine Tour from Venice – Head outside Venice and into the countryside of the Veneto region on this tour that introduces you to prosecco—Italian sparkling wine. 
Top Venice Foods to Try
Here are are a few of those popular Italian (and specifically Venetian) foods that you'll get to try on the Venice food tour.
Venetian Spritz
If you're looking for something very Venetian to drink, you have to skip the typical Aperol Spritz that everyone else is drinking and go straight for the good stuff. Ask for an Apertivo Select instead, or ask for a Venetian Spritz.
This drink can be found all over Venice and it's alot more authentic with Select, a vibrant red-colored liqouor, than with the more ubiquitous Aperol, which is bright orange.
A Venetian spritz is made with 3 parts Prosecco, 2 parts Select, 1 part soda, and an orange wedge for garnish. It's sweet, a little bit bitter, and has a more robust flavor than the more cloyingly sweet Aperol.
Cicchetti
Cicchetti isn't a type of food, it's a style of food. Much like tapas or pinchos in Spain, cicchetti are small bites that are typically served in bars alongside a spritz or a small glass of wine.
Locals make an afternoon of hopping around from bar to bar, having a small snack and drink at each. Most cicchetti consists of a piece of bread with creative toppings, but they can also be small fried snacks or sandwiches.
On most Venice food tours, You'll be introduced to a couple of great cicchetti bars. The most popular cicchetti are sandwiches filled with yummy things like cured meats, cheese and dried tomatoes, or tuna salad, plus baguette slices topped with things like prosciutto, pickles and and red peppers.
PRO TIP: Write down the best places that are mentioned along the tour so you can go back and try as many as you like.
Do a Cicchetti Crawl
You can make a really fun cicchetti crawl yourself. It's easiest to identify cicchetti bars by looking for the case of small sandwiches or finding a wine barrel sitting up outside to act as a gathering spot.
Plan to hit up three and just grab one snack and one drink at each. If you do it right, it should take anywhere from 1.5-3 hours. We found the highest concentration of cicchetti bars in the Rialto area, in the calle around the market. Try these three: MuroVenezia Rialto, Al Mercà, ProntoPesce.
Baccalà Mantecato
You've likely heard of baccala, or bacalhau, or one of the other many ways it's said, especially if you've traveled around Europe. It's dried salt cod and it's a specialty in many different countries (see our recipe for Portuguese Bacalhau).
In Venice, dried salt cod is used to make a whipped spread called Baccala Mantecato. The spread is made entirely from cod, which is soaked and whipped into an airy and light spread that is served on a slice of baguette or fried polenta.
We were expecting it to be mixed with mayonnaise or cream cheese, but it's not. It's only cod. You'll find it all over Venice, particularly at ciccheti bars, or served as an appetizer in restaurants.
Spaghetti al Nero di Seppia
If you've never tried squid ink pasta before, Venice is a fantastic place to try it. Nero di Seppia, as it's called there, is one of the specialties. You may be a little hesitant to order it, but just suck it up and do it.
You won't be disappointed. It doesn't have an overwhelming aroma or taste of fish. The squid is really mild tasting. The black-as-night squid ink sauce thoroughly coats the spaghetti.
It has a savory, slightly salty taste, like the sea. Don't worry, it only temporarily turns your mouth black.
Other Pastas to Try
One of my favorite things in Italy is pasta. You can find some really good pasta in Venice if you know where to look. We talk about that in a different article.
What we're focused on here is what to order. Aside from the Nero di Seppia, there are a few other pasta dishes you'll find in every restaurant in Venice.
The first is Spaghetti Alle Vongole (spagetti and clams). It's a simple dish with a very light clam sauce and clams in the shell. If you find a really good one, you'll see why it's so popular. It's oh so delicious.
The second dish is Pappardelle with Duck Ragu. If you like bolognese sauce, you'll also like the similar duck ragu. It's rich, meaty and very flavorful.
Sarde in Saor
We didn't get to try this popular Venice appetizer, Sarde in Saor, on our food tour, but we made sure to find it on our own. If you like sardines, you don't want to miss this dish.
The fresh sardine fillets are marinated slightly in vinegar, then served with cooked white onions, and sometimes raisins and pine nuts. I saw it served in many different ways, but the dish always tastes the same.
We are definitely sardine fans, so we really liked this dish. It's a great appetizer before a meal, or just as a snack while enjoying an afternoon spritz.
Rialto Market Treats
Another aspect of the Venice food tour that we really enjoyed was a walk through Rialto Market. Located on the north side of the bridge, the Rialto Market is a historic market that still comes alive every day (except major holidays), to sell fresh produce, meat and fish to the locals.
While the market today is somewhat overrun by tourists, there are still locals shopping there every day and it's really lovely to walk through. There are two distinct areas of the market, the produce area and the fish market.
Alongside the outdoor stalls there are many cicchetti bars, restaurants and coffee shops where you can stop off for a bite or to just sit and people watch.
CONCLUSION
There are many things to do in Venice to fill your time, but we highly recommend spending some of your time on a Venice food tour.
There's no better way to acquaint yourself with the food of the city and the best places to eat than to spend a few hours with a local food guide. We know you'll enjoy it!
Like this post? Why not save it to Pinterest?
FOLLOW US on Pinterest, Instagram, Facebook for more great travel inspiration and tips.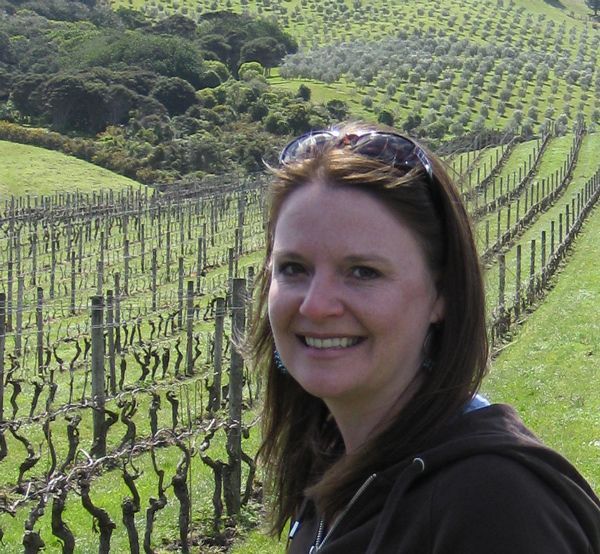 Laura Lynch, creator and writer of Savored Journeys, is an avid world traveler, certified wine expert, and international food specialist. She has written about travel and food for over 20 years and has visited 70+ countries.