Even with all the fun things to do in Oahu, the main reason adventurous travelers love going there is the gorgeous outdoors and numerous waterfalls. Even if you're not an avid hiker, the waterfall hikes in Oahu are well worth experiencing.
Some of the falls are as high as 150 feet, while others are more subdued, and some of the hikes are longer than others, so no matter what your level of fitness, you can meander through the lush vegetation of the island and enjoy the glorious waterfalls.
» Get inspired to travel with these 62 most inspirational travel quotes.
Oahu is the third-largest island in Hawaii and is sometimes called "The Gathering Place," a fitting name because of its impressive levels of population diversity. The island has tons of land and water activities for the entire family, so you'll never have a dull moment.
Traveling to Hawaii should be on everyone's bucket list. On a handful of islands, you'll find so much to discover, with the stunning beaches and breathtaking scenery. You'll feel the Aloha Spirit as soon as you touch down in this Pacific paradise. We love Oahu, but we also love Maui, Kauai and the Big Island. You really can't go wrong with any of them.
Tip: If you're looking to explore Hawaii even more, get fueled up for your journey at some of the best food trucks in Hawaii.
6 Top Waterfall Hikes in Oahu, Hawaii
Waimea Falls
Waimea Falls is located in Waimea Valley, which is a botanical garden located in a cultural and archeological site. You need to pay a small entrance fee to get into the valley.
If you are traveling by car, the easiest way to get there is to take Kamehameha Highway or Highway 99 and merge onto Highway 83. After about four miles, you should see the Waimea Valley sign that leads to the parking lot and the valley.
The hike is 3.5 miles to the waterfalls and back. It should take you between 20 to 30 minutes to get to the falls. The trail presents some of the most amazing flora that Oahu has to offer, and a few historic sites right next to the trail, like the Ku'ula Shrine and Hale O Lono.
There is a shuttle service that takes you to the waterfall from the trailhead, used mostly by the elderly and young children. At the end of the road, you'll see the magnificent waterfall rising 45 feet, crashing into a natural pool that you can swim in.
Tour you may enjoy:
Ultimate Circle Island Adventure with Waimea Waterfall
Manoa Falls
Manoa Falls is a 150-foot waterfall that is the focal point of the Manoa Falls trail. Swimming in the pool is highly discouraged since the water contains bacteria that can cause Leptospirosis. Even so, this huge waterfall is one of the most beautiful sites that Oahu has to offer.
Getting there is very easy. Take the H1 highway and head west in the airport's direction and take the Punahou Exit. There will be parking available for around $5 but most hikers happily park in a nearby residential area and walk the extra quarter mile.
The hike is 1.6 miles round trip but can take you up to an hour or more depending on how muddy it is. But seeing the Manoa Falls is definitely worth it. The trail is well-shaded with tons of rainforest trees to both sides of you.
The area does however have frequent rain, so the trail is frequently slippery and muddy. When planning your Hawaiian vacation, you might want to pack some water-friendly hiking shoes or sandals with good soles for this and the other waterfall hikes here.
Tour you may enjoy:
Waterfall Hike and Nature Walk – Manoa Falls
Lulumahu Falls
The Lulumahu Falls Trail is a more challenging trail to take on. The trail leads you all the way to a 50-foot waterfall that is visible from the close-by highway. Note that the waterfall is on private property so you have to purchase a pass.
To get to the trail from Waikiki, take the Pali Highway to Kailua, you should see a parking lot on the right side of the highway where you can get off. The parking lot is on the corner of Nuuanu Pali Drive and Pali Highway. The trailhead, which is a locked gate with a hole in it, should be just next to the parking lot.
The trail is two miles long and is very popular. Go early in the morning to avoid crowds. Since the hike will have you climbing over fallen trees, walking through streams, and doing tons of balancing acts on rocks, it's better to take your time on it.
Likeke Falls
Likeke Falls is a stunning two-tiered waterfall that sits just beneath the Pali Lookout. A guided tour is beneficial since you can easily get lost on the trail. But if you prefer to do it on your own, be sure to get a map.
You can hike from two different points to get to the waterfall. The first option is from Pali Lookout. To get there, take H-1 Highway and merge onto Highway 61, after that, take Old Pali Road, and look for the Pali Lookout sign.
The second option is to go to Ko'olau Golf Club by taking Highway 61, turning onto Highway 83, and looking out for the golf club.
If you decide to take the trail from Pali Lookout, it will be a 3.5-mile round trip. From Ko'olau Golf Club, it's a quick 0.8-mile hike. Just know that the lookout trail will be an uphill climb on the way back.
This is one of the most gorgeous trails available since there are plenty of waterfalls scattered all along the walk.
Maunawili Falls
Maunawili Falls is a natural playground that is tucked away in Maunawili Valley. It's another famous one, and crowds flock to the site to jump off steep hills into the waterfall pool.
The trail is two miles long and is in great condition. You still have to climb over a couple of trees and balance yourself on some rocks, though. The trail is also well marked so you won't lose your way while hiking to the falls.
To get to the falls, you would need to merge onto Pali Highway, continue on the highway until it turns to Kalanianaole Highway. After a while, take the 2nd Auloa Road entrance and drive through until the fork. Turn onto Maunawili Road and look out for the trail's sign.
It's beneficial to do the trail early, especially if you would like to jump from the cliffs. It's a definite must-do if you are an adventure traveler.
Laie Falls
Laie Falls is a very good option if you are looking for a less crowded waterfall trail to take on. It is a 15-feet waterfall that feels like it's more about the hike than the scenery. This is also another trail where you will need to acquire a permit before hiking.
The trail is a lengthy one and a round trip will be around six miles long. The trail itself isn't as treacherous, but the distance will leave you with sore muscles.
Getting to the trailhead is a long journey. Firstly you would need to get onto the H1. Continue for a while through Wilson Tunnel and bear onto Highway 83. Continue until you have to turn left onto Naniloa. Enter the roundabout and exit onto Poohaili street until you find the yellow entrance.
Even though the waterfall is not as large as the others, the trail itself is surrounded by amazing flora and is definitely worth the trip. Especially if you would like to take on a quiet trail.
Preparing for Your Hike
Hawaii has hiking trails to suit all hiking levels, including beginners, children, and even hard-core hikers. Island hikes can lead you through lush rainforests, crystal-clear waterfalls, and breathtaking scenery.
Regardless of how experienced you are, remember that you are exploring unfamiliar territory. These tips can help you have a more enjoyable hike – and be more safe.
Take the essentials along: plenty of water, sunscreen, food, and a windbreaker.
Don't hike alone. It is easy to make a wrong turn and become disoriented, especially on more advanced hikes. If you must hike alone, be adequately prepared and let someone know where you're going and when to expect you back.
Hawaiian streams and waterfall pools can harbor a potentially deadly bacterium called leptospirosis. Remember you may be better off swimming at the beach rather than getting into the streams.
Quick. Check these necessities off your prep list!
Tours to Book:
Conclusion
As you can see, Oahu offers amazing waterfall trails that are just itching to be explored. With so many possible options, it will only add more to your stay. And if choosing your favorite is hard, why not just do all of them?
Like this post? Why not save it to Pinterest?
FOLLOW US on Pinterest, Instagram, Facebook for more great travel inspiration and tips.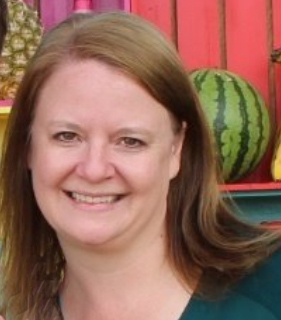 Laura Lynch, creator and writer of Savored Journeys, is an avid world traveler, certified wine expert, and international food specialist. She has written about travel and food for over 20 years and has visited over 75 countries. Her work has been published in numerous guidebooks, websites, and magazines.