If you're looking for amazing weekend getaways that you can take starting in San Francisco, you've got a ton of choices. With so many great things to see and do within a day's drive of the city, you can get out and explore California every weekend!
We've put together our 14 favorite weekend getaways from San Francisco in the list below. You'll find outdoorsy activities, hot springs getaways, wine weekends, a jaunt to the mountains, hiking galore, and a relaxed trip to the lake.
» Spending more time in California? Check out our California road trip guide and where to go wine tasting in California (hint: Sonoma, Napa, Paso Robles, Santa Barbara). If you're up for a hike, here are some of our favorites in Southern California, as well as waterfalls.
14 Best Weekend Getaways from San Francisco
1. South Lake Tahoe
Distance: 188 miles
Our recommended hotels: Marriott Grand Residence | The Landing Resort
One of the most popular road trips in California is a visit to the Lake Tahoe area, near the Sierra Mountains and bordering Nevada. This road trip is a typical weekend getaway from San Francisco, and other Northern California destinations, with a distance of approximately 188 miles.
Fun places to stop for a bite or explore along the way to Lake Tahoe include visiting Old Sacramento with its Gold Rush-era buildings and cobblestone streets, the foothill community of Auburn for more Gold Rush-era history, and grabbing a hearty meal at Truckee, which is a cool western alpine town worth exploring on the north shore of Tahoe.
Once at the lake, you can easily do the loop route around the lake to explore some of the cool towns, beaches, casinos and beautiful landscape to visit in the area on your road trip.
Each side of the lake has its own attractions and appeal. On the north shore. Along the southwest shore is Emerald Bay State Park with incredible views. You can go alpine skiing in Squaw Valley or take the 2.4-mile scenic Heavenly Gondola Ride. Hike the Rubicon Trail on the south side, or go on a boat cruise.
Lake Tahoe Tours You May Enjoy:
2. Sonoma Wine Country
Distance: 55 miles
Our recommended hotels: Hilton Garden Inn Sonoma | Hotel Healdsburg | MacArthur Place
The famous Sonoma County wine region in California is one of my favorite places for wine tasting in the United States. The vast and unique growing areas – each with its own microclimate – make for many different styles of wine, so the experience nor the wine ever gets mundane.
There are quite a few AVAs (American Viticultural Areas) in Sonoma County — 18 at current count — so the wine produced in this area comes from many different terroirs and can be significantly different depending on the AVA. That's one of the things that makes Sonoma wine country so fascinating for wine tourism. There's always something new and interesting to try.
If you have plenty of time in the region, plan to spend at least a few days and cover the regions that you are the most excited about. You can really learn the history and lay of the land by visiting diverse regions.
If time is short, or you're just looking for a good representation of Sonoma wine in the area, here are some of our favorite wineries in Sonoma, where you're guaranteed to have a good tasting experience.
3. Healdsburg
Distance: 70 miles
Healdsburg is a charming city located right in the center of the action in Sonoma County, and while visitor often discover it as part of a larger wine-tasting trip to the Sonoma Valley, it's a destination all on its own, where you can easily spend a long weekend.
Healdsburg is the perfect place to relax with a glass of wine and a view at nearby wineries, eat at amazing restaurants, and enjoying the beautiful countryside.
Whether you spend your time in town or venture to the surrounding countryside, there are endless possibilities for wineries to visit and dozens of Healdsburg wineries and restaurants to enjoy. It easy to get around, with an abundance of possibilities within walking distance of each other, and the town itself is a great example of small town America.
There are many activities to do in Healdsburg and the surrounding area. We like to mix and match, for a fun-filled weekend.
4. Napa Valley Wine Region
Distance: 59 miles
Our recommended hotels: Hilton Garden Inn Sonoma | Hotel Healdsburg | MacArthur Place
It's no secret that Napa Valley is considered THE wine country of California. With gorgeous views and vineyards for miles, Napa is a must for wine lovers.
Begin your adventure at Castello di Amorosa. You can take a guided tour of the castle and taste their wines. From there, continue your journey to Markham Vineyards. It's one of the first wineries that was founded in Napa Valley and has been going strong since 1874.
Wrap up your day at Franciscan Estate. It was founded in 1973 and started by making their own Cabernet Sauvignon. During your tasting, you can sample some of their popular choices like Sauvignon Blanc or Cabernet Sauvignon.
If you're hankering for more wineries, check out our favorite Napa Valley wineries.
» Try this tour: Experience Legendary Winemaking: Napa Valley Wine Tour from San Francisco
5. Carmel-by-the-Sea
Distance: 122 miles
Our recommended hotels: Hotel Carmel | Carmel Mission Inn
Carmel is a beautiful area, with beaches, vineyards, and lovely ocean views. The entire area around Central California coast is a sight to see. That's what makes traveling there in an RV so fantastic. You can set up in an RV park near the beach, then set out for day trips to Monterey and Carmel-by-the Sea.
Carmel-by-the-Sea is a small European-style village that is well loved and maintained by the community. They don't allow big-box stores or chain hotels, so wherever you choose to stay will be a locally owned inn. There are many adorable shops and restaurants to visit, in between tastings.
If you're in town for a wine tasting weekend, visit the downtown tasting rooms for a charming weekend activity. See our full guide to wine tasting in Carmel-by-the-Sea for winery recommendations.
6. Mendocino
Distance: 163 miles
Our recommended hotels: Northcliff Hotel | Headlands Inn B&B
Mendocino is one of the most beautiful coastal towns in Northern California and it feels a world away from other posh spots on the California coast.
It's known for the cliffside trails and beaches of Mendocino Headlands State Park, with stunning coastal scenery and Russian Gulch State Park where the 1909 Point Cabrillo Light Station is and waterfall loop trail. You'll also want to visit Glass Beach, north of Mendocino near Fort Bragg.
The town is a perfect weekend getaway for couples looking for romance or for a girls' weekend of wine tasting. Most of the wineries are located along Highway 128, called The Wine Road.
The coastline is dotted with natural sea caves that you can explore from a kayak. You can also visit the tidepools on land at Headlands State Park or go hiking on one of the many trails, especially the ones mentioned above.
Just north of Mendocino is Fort Bragg which offers many attractions for the family including the famous Skunk train, glass beach and sea glass museum. But if your short on time and need to complete the drive to the border on the same day, keep driving and you'll be rewarded by the most majestic redwood forests in the world.
» Check out the Best Hot Springs in Northern California.
7. Redwoods National Park
Distance: 240 miles
Our recommended hotels: Mendocino | Eureka
Redwoods National Park is one of the most spectacular places in the world. It will take you through the most beautiful redwood forests.
The drive up to Redwoods National Park is half of the fun of this weekend trip. First you'll pass through the Humboldt Redwood State Park. Some favorite locations in the park includes the Founders Grove Nature Trail, the 32-mile Avenue of the Giants Auto Tour, and the Humboldt Redwoods Visitor Center.
At about half-way point, you'll reach the city of Eureka. You might want to take a break, replenish food or visit sights such as the Carson mansion or the Discovery Center.
Beyond Eureka, the rest of the drive is along the Pacific Ocean. It's arguably one of the most spectacular coastal drive. Try to keep your eyes on the road and stop along the way to soak in the views and the breeze.
Further along you'll go through the magnificent Redwoods National and State Park. It is awesome for camping, hiking, and getting away from the world. The drive through the forests is like driving through a magical kingdom.
8. Yosemite National Park
Distance: 170 miles
See hotels in Yosemite West
One of the most popular road trips in California is the route from San Francisco to Yosemite National Park, culminating in one of the most popular National Parks in the United States. The 4-hour drive is also one of the most scenic routes in the country, with meandering mountainous roads cutting through the forest of redwood trees.
The first stop is the gateway to Yosemite, Tuolumne County. A further 42 miles and 52-minute drive from Oakdale, you'll find this beautiful slice of natural paradise. I recommend spending the night here and continuing on to Yosemite tomorrow because there's just so many great things to do.
Make sure to photograph the views from the Sonora Pass, participate in some Gold Rush-era experiences such as a train ride at Railtown 1897 State Historic Park and view the fantastic Column of Giants.
The final leg of the journey is to continue on to Yosemite. The park has some of the best hikes in the world such as Yosemite Valley and the striking cascades of Yosemite Falls. The Half Dome is another of the park's most popular places to visit.
9. Paso Robles
Distance: 205 miles
Our recommended hotels: The Piccolo and The Inn at Croad Vineyards
With its ideal climate and rustic wine country charm, it's the perfect place to enjoy a weekend of wine tasting, particularly in the spring before it really starts to heat up. The area has a perfect climate for growing Zinfandel and other hearty red grapes, like Cabernet Sauvignon, Merlot, and Syrah.
There are a couple of distinct tasting areas. The historic downtown area has more than 15 tasting rooms surrounded by local eateries, delis, cheese shops and olive oil producers, and can be enjoyed on foot. The westside wineries are scattered among the rolling hills to the west to town and area bit harder to get to, with winding, narrow roads leading to some.
For a taste of award-winning 90+ point rated Zinfandels, plan stops at Turley Wine Cellars, Peachy Canyon Winery, J Dusi Wines and Adelaida Cellars. If you're searching for views, drive along Adelaida Road, stopping at Lone Madrone, Adelaida Cellars, Tablas Creek, and Oso Libre.
» See our full guide to the wine tasting in Paso Robles for winery recommendations.
10. Sacramento
Distance: 88 miles
Our recommended hotels: Hyatt Regency Sacramento and Kimpton Sawyer Hotel
Known as the capital of California, no journey to The Golden State is complete without a visit to this cultural gem. This unique city exports produce from over 1.5 million acres of farmland to various cities all over the US.
With farm-to-table goodies and organic produce, Sacramento has an abundance of culinary treats to experience. From farmer's markets to top-tier restaurants, this city is sure to make any culinary connoisseur swoon.
One of the top attractions in the city is the California State Railroad Museum. This activity is an excellent choice for travelers wanting to learn about the transcontinental railroad and the thought-provoking history that surrounds it.
11. Monterey
Distance: 118 miles
Our recommended hotels: Monterey Plaza Hotel & Spa
Monterey is one of the oldest city in California, having been founded in 1770. It's one of the most gorgeous seaside towns you'll ever visit. In my opinion, the best way to visit Monterey is by car. Just driving through the Monterey Peninsula, with all of its beautiful scenery and old Spanish architecture, can be an experience of a lifetime.
There are so many other great things to experience in Monterey, like:
Discover Old Fisherman's Wharf with its great restaurants, seafood, unique shops, and whale watching.
Visit the Monterey Bay Aquarium with over 200 award-winning galleries and exhibits and approximately 550 different species of marine life.
Play golf at Pebble Beach Golf Links which has repeatedly been ranked the No. 1 Public Course in America.
Take one of the numerous whale watching boat cruises to see Grey and Killer whales, dolphins, turtles, porpoises, sea lions and more.
Take the incredibly scenic 17-mile drive past Pebble Beach
Go wine tasting in nearby Carmel by the Sea, one of the cutest little towns you'll ever visit.
» Try this tour: 3-Hour Electric Bike Tour Along 17 Mile Drive of Coastal Monterey
12. Fresno
Distance: 186 miles
Serving as a living example of the quaint side of the American dream, filled with ever-green fruit orchards and a booming art scene, Fresno is the place to be. This agricultural dominant city is the perfect escape for travelers in need of a break from the bright lights of big cities.
Located in the San Joaquin Valley, this city provides ample opportunity to get back in touch with nature. The Woodward Park is a superb place for nature-lovers, which includes five-mile walking trails to sensational flora finds in the Shinzen Japanese Garden.
If you're looking for unique places to visit in California, the Forestiere Underground Gardens will offer a memorable experience. These gardens are underground tunnels that were excavated and carved by a single man over a period of 40 years.
13. Point Reyes
Distance: 54 miles
Located in Marin County, just 50 miles north of San Francisco, Point Reyes National Seashore is most known for the incredibly picturesque Point Reyes Lighthouse, fantastic hiking, and outdoor activities, plus the Ten Mile Beach.
There are many trails at Point Reyes National Seashore, but Tomales Point Trail should be the first you do. There are jaw-dropping views all along the route. At Point Reyes National Seashore there are lots of great beaches, but be sure to visit Drakes Beach. You can get to the beach via Drakes Beach Road, off Sir Francis Drake Boulevard.
Watch the elephant seals gather at Chimney Rock, then you can see the Point Reyes Lighthouse nearby. Rent a kayak or paddleboard so you can get a view from the water. It's epic.
14. Pescadero
Distance: 46 miles
Pescadero is a small laid-back town with an old-country main street and, stunning bluffs, and perfect sandy beaches. One of the main draws here is the Pescadero Marsh Natural Preserve, a 243 acre wetland habitat. If you're a bird watcher, you'll love it here.
For the hikers, there's the easy Butano Trail up to a picturesque iron bridge and there's Sequoia Audubon Trail, which winds past coastal scrub and Great Blue Heron nesting sites up to a pretty eucalyptus grove.
Pescadero State Beach is another draw, with it's long sandy beaches and rocky outcroppings, tide pools and sandstone bluff.
In town you'll find plenty of things to do on the main street, from shopping to eating and drinking at the local restaurants where you'll be able to soak up the local charm.
Like this post? Why not save it to Pinterest?
FOLLOW US on Pinterest, Instagram, Facebook for more great travel inspiration and tips.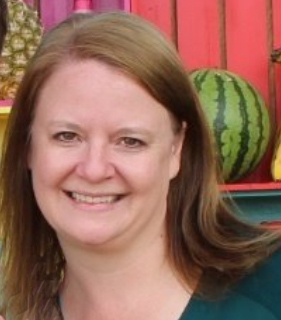 Laura Lynch, creator and writer of Savored Journeys, is an avid world traveler, certified wine expert, and international food specialist. She has written about travel and food for over 20 years and has visited over 75 countries. Her work has been published in numerous guidebooks, websites, and magazines.