When you've spent as much time exploring Europe as we have, you start to look for the more off-the-beaten-track places where tourists don't flock in droves, the local language is still spoken by most, and the food is so unique to the specific area that you likely haven't tried it already.
That's exactly what you'll find in Valtellina, a valley located in the Lombardy region of Italy, north of Milan, and just a few kilometers from the Swiss border.
Valtellina, Italy, is the perfect spot for a long weekend getaway with a charming small town feel and a gorgeous backdrop that you won't soon forget.
As we mentioned, it's not a tourist magnet, like neighboring Milan, but it is well known for its winter ski resorts, hot springs, brisaola, cheese (especially bitto and casera) and bold Nebbiolo wines.
It's the perfect place for foodies to get away from the tourist hotspots of Italy to discover something new and exciting. You can easily add this as a stop on a longer Italy trip (here's a suggested 2-week itinerary).
On a side note: while you're trying to decide which weekend to head off to this mountain paradise, bear in mind that the Valchiavenna wine festival is held every year at the end of September. It's a great spot to get to know some local Italian wine. Check out this guide for more Italy wine regions.
Here's more to help you plan
Getting Around in Italy
The best way to get around in Italy is to rent a car and drive. I always book through DiscoverCars.com for the best deals. It's not too difficult driving around in Italy, but you should be prepared for a few things:
You need an International Driver's License, which is just a translation of your U.S. or other country license. You can get this at the AAA office, or online.
Most cars in Italy are manual (stick-shift). You can rent automatics, but there aren't a lot of them so you have to book in advance.
The roads are sometimes very narrow and not paved. It's best to rent a very small car that can easily manuever the roads and parking spots.
The perfect place to start a long weekend getaway in the Valtellina Valley is in the small city of Chiavenna. It's a mountain town, flanked by Switzerland and the dramatic Alps on three sides, with Lake Como to the south. In the past, the town provided a convenient stop at the base of a key trade pass between Italy and Germany. Today, it functions much the same for travelers journeying to the surrounding mountain and lake resorts.
What to See in Valtellina
This alpine valley in Lombardy is decidedly off the beaten track for most tourists, but it's still brimming with things to do, including both outdoorsy stuff and foodie experiences. The town of Chiavenna is a gateway to the riches of the valley and all it has to offer. Start by exploring the attractions and sights listed below.
Where to Stay:
You'll want to check in to
Hotel San Lorenzo
for the weekend. It's in a prime location for exploring the city, with clean, modern rooms, free wifi, and an attached restaurant.
Built in the Romanesque style around the 5th century, the church is one of the most famous and interesting monuments in Chiavenna. Near the center of the complex is the Renaissance bell tower. The grounds are surrounded by a wall with many arches held up by stout soapstone columns.
The Vertemate Franchi family owned many Renaissance style villas in the town of Piuro, just outside Chiavenna. In 1618, a devastating landslide decimated the town, and this was their only villa left standing. It's beautiful inside and very much worth a look around.
Located near the middle of the old town Chaivenna is the Caurga, an ancient stone quarry. At the top is a bridge connecting the two hills, called Paradiso and Castellaccio, which are a botanic and archaeological park, part of the protected natural reserve, Marmitte dei Giganti.
Located in the Val di Tartano, this suspension bridge was constructed to join the two mountainsides and enhance the economy. It is 234m long and 140m high. There is a small fee to cross the bridge. Tickets can be purchased at the box office during the week and online for weekends.
Whether you're visiting in the summer or winter, you'll find many things to do in Madesimo. It's much more than just a ski resort, though it is definitely one of the top places to ski in the area. You can also go snowmobiling, snowshoeing, or hiking and biking in the summer. There are also quite a few bars and restaurants to be sure you enjoy some typical food.
Madesimo Ski Resort
The ski resort is open from November to April. There are more than 60km of downhill slopes and 25km of cross-country trails. They have a snow-making system, an underground cable railway to take you where you want to go quickly, and an ample parking area, that keeps traffic to a minimum in the town center, so it's very walkable and safe.
Ma! Officina Gastronomica
Ma! is a gastro laboratory. They are well-known for their local products, including cheeses, marmelades and brisaola, which is aged in the lab. You can stop by their shop and check out their products, plus learn the process for making brisaola. If you like, you can even set up a cooking demonstration by contacting them ahead of your visit.
Wine Tasting in Valtellina
There's are a lot of great wine regions in Italy, including the nearby the Langhe, Barolo and Barbaresco areas, where wine tourists often flock. But it would be a shame to miss out on the alpine wine country of Valtellina, with its dramatic terraced vineyards, where the Nebbiolo grape (referred to as Chiavennasca here) is king.
The resulting wines are elegant – less tannic and bold than in the Piemonte region. There are at least a handful of wineries in the region where you can go for wine tasting, but setting up appointments yourself may prove difficult.
If you'd like to set up a wine tour the easy way, I recommend going through Crotto Ubiali. Just contact them and they can help you set up whatever type of tour you'd like.
What to eat in Valtellina
As with other distinct regions of Italy, Lombardy has its own collection of local treats and delights to tuck into. The most popular foods are brisaola (thinly-sliced aged beef), cheese, and the famed pizzoccheri, all which come in many different variations.
Brisaola
Brisaola is an air-dried, salted beef that originated in the Valtellina region. Its flavor is changed by the type of spice rub on the outside of the beef. You may also see it spelled bresaola.
Pizzoccheri
I ate no less than three different types of pizzoccheri in Valtellina. There's a version with buckwheat noodles and one with flour dumplings. Both are in the picture above.
Sciatt
Strange name, but amazing little snack. It's basically deep fried cheese balls, with a buckwheat batter. The cheese used is often bitto, but any firm aged cheese will do.
Taroz
Another dish that comes in many variations is Taroz – which is basically mashed and chunked potatoes with green beans, cheese and lots of butter.
Fioretto Cake
The name of this cake comes from the name for wild fennel flowers. The spice, along with butter and sugar, is brushed on top of the cake before serving.
Braulio
There's always an herbal digestif to end the meal with. In Valtellina, it's called Braulio, an herbal amaro. It's not too spicy or overwhelming in flavor.
Where to eat in Valtellina
Now that you know what food specialties to look for, we'll give you a few recommendations on where to find these foods (and many others from the area).
CONCLUSION
Armed with all of these suggestions and recommendations, you'll have everything you need to plan and enjoy a long weekend in Valtellina, an area with few tourists, that is exciting and fun to explore year-round.
This post is a result of the #inLombardia365 campaign and tour. Savored Journeys maintains full editorial control of the content published on this site.
Planning for Europe? Here's more…
Like this post? Save it to Pinterest.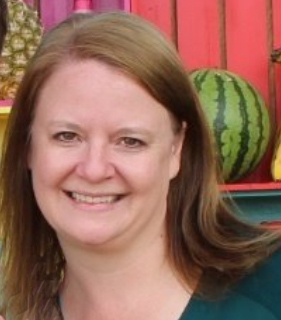 Laura Lynch, creator and writer of Savored Journeys, is an avid world traveler, certified wine expert, and international food specialist. She has written about travel and food for over 20 years and has visited over 75 countries. Her work has been published in numerous guidebooks, websites, and magazines.