Whether you're a local in search of an escape or you're visiting Washington, D.C. and want to discover more of the area than the crowded historical sites and Washington D.C. landmarks you'll get inside the city, there are tons of options for weekend road trips from Washington DC.
The great part about visiting DC is that it's wedged in between the Northeast and the South, so you can travel in either direction and find all kinds of picturesque coastal towns, scenic mountain retreats, and historic cities within a few hours' drive.
When I lived in DC, I often took weekend trips to explore the area. There's a quick jaunt up to Maryland, with beautiful Annapolis or Baltimore to discover, and there's Richmond, Virginia, or Raleigh, North Carolina, to the south. So many places to see, and it's not that far of a drive to get to any of these road trips from DC.
» Want more? We've got a great 3-day itinerary to make your planning easier. Add to your plan with these 50 top activities to do in Washington DC, or see it like a local with these non-touristy things to do. We also recommend seeing these special landmarks.
Best Way to Get Around
The best way to get around to any of these road trips is by car or by train. If you have your own car, you're good to go. If you need to rent a car, I suggest renting through Discover Cars. They collect the best deals from all the car companies, so you're sure to get the best price.
Driving from Washington D.C. to nearby towns and cities may involve tolls depending on the route you take, the time of day you're driving, and the kind of vehicle you're driving. The tolls may also vary if you're using an E-ZPass or another form of electronic tolling, or if you're paying by cash.
15 Best Road Trips From Washington, D.C.
Get ready to embark on an epic journey as we present our top 15-weekend road trips from the capital city. These D.C. road trips take you through breathtaking destinations near the capital; they are close enough to visit, explore, and return in one day.
1. Annapolis, Maryland
Estimated Drive Time: 45 minutes
Distance: 32 miles
Tolls: If you take US-50 E, there is a toll for the Chesapeake Bay Bridge ($14.00 for the initial trip and $6 return if you have e-zpass; $18 during peak times).
Nestled along the Chesapeake Bay, Annapolis is the preeminent capital city of Maryland State. The coastal town has lots to offer, from charming streets to quaint shops and tons of museums; Annapolis is one of the best places to visit for a weekend getaway if you don't want a long drive.
Start by exploring the city's rich maritime history at the United States Naval Academy. Founded in 1845, this academy is one of the most esteemed military schools in the country. Continue to the Annapolis Historic District, where you can admire 18th-century architecture.
If you're more of an outdoor lover, you can enjoy a range of water activities like kayaking or canoeing on the Chesapeake Bay. Annapolis also has many parks and outdoor spaces for leisurely strolls, hikes, and relaxing on the beach. Don't forget to taste some of Annapolis' most delicious seafood at Mason's Famous Lobster Rolls or O'Learys Seafood Restaurant.
2. Harpers Ferry, West Virginia
Estimated Drive Time: 1 hour 15 minutes
Distance: 64 miles
Located at the meeting point of the Potomac and Shenandoah Rivers, Harpers Ferry is a charming town that offers breathtaking vistas of Maryland and Virginia. The small town promises an enchanting blend of natural beauty, rich historical significance, and outdoor adventures.
You can explore this well-preserved 19th-century town by stepping back in time and learning about its role in American history at the Civil War Museum. At John Brown's Fort, you can learn more about John Brown's Raid, when the abolitionist and a small group of enslaved people revolted against the state of Virginia.
Immerse yourself in nature by hiking the picturesque trails of Harpers Ferry National Historical Park or indulge in thrilling water activities such as rafting or kayaking. Whether you're a history enthusiast or an outdoor adventurer, Harpers Ferry provides an unforgettable experience.
3. Philadelphia, Pennsylvania
Estimated Drive Time: 2 hours 30 minutes
Distance: 139 miles
Tolls: If you take I-95 N, there are no tolls until you reach Delaware. From there, you'll encounter several tolls on I-95 and the Pennsylvania Turnpike.
A road trip to Philadelphia from Washington, D.C., offers a fascinating journey into American history and vibrant city life. Known as the "City of Brotherly Love", Philly is a treasure trove of iconic landmarks and cultural attractions.
The Liberty Bell and Independence Hall are where both the Declaration of Independence and the Constitution were signed, effectively making Philly the birthplace of the United States. But there's more. The city also boasts bustling neighborhoods, a thriving arts scene, delicious food, and world-class museums, such as the Philadelphia Museum of Art and the Franklin Institute.
With its rich history, thriving arts scene, and delicious food, Philadelphia is a must-visit destination that promises an exciting and memorable weekend trip from Washington, D.C.
Tip: Take the Constitutional Walking Tour of Philadelphia for behind-the-scenes access to the Independence National Historical Park and 20+ other historical landmarks.
4. Baltimore, Maryland
Estimated Drive Time: 1 hour
Distance: 39 miles
Tolls: If you take the Baltimore-Washington Parkway (MD-295), there are no tolls. If you take Interstate 95 (I-95), there may be tolls, especially if you're driving through tunnels in Baltimore, like the Fort McHenry Tunnel.
Known for its lively atmosphere and rich history, Baltimore is a captivating destination and one of the most historic cities in the U.S. Baltimore is another city that sits along the Chesapeake Bay, so you can explore the iconic Inner Harbor and visit the National Aquarium, where you can immerse yourself in the city's maritime heritage.
You can also enjoy some waterfront dining at Rusty Scupper Restaurant and take scenic boat tours along the bay. Additionally, Baltimore is home to charming neighborhoods like Fells Point and Canton, with their cobblestone streets, unique shops, and delicious seafood eateries, which are ideal for exploring. Whether it's the history, delicious cuisine, or the city's vibrant energy that brings you here, Baltimore promises an exciting weekend trip from D.C. for all visitors.
Tip: Immerse yourself in Baltimore's culinary scene with this Fells Point food tour.
5. Richmond, Virginia
Estimated Drive Time: 1 hour 45 minutes
Distance: 109 miles
Tolls: If you take I-95 S, there's a toll for the Richmond Metropolitan Authority Downtown Expressway. There might also be tolls on the Dulles Toll Road (Route 267), if you choose to take this route.
Richmond promises an enriching experience filled with history, culture, and culinary delights. As the capital city of Virginia, Richmond offers a perfect blend of Southern charm and modern attractions, including a variety of museums, botanical gardens, and lush public spaces.
You can immerse yourself in the city's rich history by visiting landmarks like the Virginia State Capitol and the American Civil War Museum. Explore the vibrant arts scene at the Virginia Museum of Fine Arts and the Richmond Symphony, and indulge in delicious cuisine.
From traditional Southern dishes to trendy culinary offerings in the city's Arts District, you'll love Richmond's gastronomy. Make sure you don't miss the opportunity to stroll along the scenic James River or experience the city's thriving craft beer and cider scene.
6. Assateague Island, Maryland/Virginia
Estimated Drive Time: 2 hours 45 minutes
Distance: 149 miles
Taking a road trip from D.C. to Assateague Island, which straddles the borders of Maryland and Virginia, promises an enchanting escape into untouched natural beauty. Known for its wild horses and pristine beaches, Assateague Island offers unspoiled landscapes, perfect for camping under the starry sky and hiking along scenic trails.
You'll also enjoy spotting wildlife in their natural habitat. Spend your days lounging on the sandy shores, swimming in the Atlantic Ocean, or enjoying water activities like kayaking and paddleboarding for a unique and unforgettable experience.
Assateague Island provides a serene retreat from the hustle and bustle, allowing you to reconnect with nature and create lasting memories on your road trip adventure.
7. Shenandoah National Park, Virginia
Estimated Drive Time: 1 hour 15 minutes Distance: 71 miles
Nestled along Virginia's beautiful Blue Ridge Mountains, Shenandoah National Park guarantees an awe-inspiring journey through breathtaking natural beauty. Shenandoah National Park is a haven for outdoor enthusiasts and nature lovers as it offers plenty of things to do, from hiking to wildlife excursions and backcountry camping.
You can take the scenic Skyline Drive, a winding road that offers panoramic views of the Blue Ridge Mountains and the park's lush forests. Explore the park's extensive network of hiking trails, ranging from leisurely strolls to challenging treks that lead to cascading waterfalls. The park also offers plenty of stunning overlooks and abundant wildlife viewing opportunities.
8. Gettysburg, Pennsylvania
Estimated Drive Time: 1 hour 30 minutes
Distance: 85 miles
If you're a history aficionado, a road trip to Gettysburg is one of the best driving trips from D.C. you can take. The town offers a profound and moving experience delving into one of the most significant chapters in American history.
Gettysburg National Military Park is where you can walk the hallowed grounds, visit the battlefield monuments, and gain insights into the historic events that unfolded. You can also engage in informative guided tours, including visits to the Gettysburg National Cemetery and the Gettysburg Museum.
The museum gives you an opportunity to fully immerse yourself in the rich history, artifacts, and interactive exhibits that tell the story of this decisive battle. Additionally, the charming town offers delightful shops, restaurants, and accommodations that perfectly complement the historical significance of the area.
9. Charlottesville, Virginia
Estimated Drive Time: 2 hours 30 minutes
Distance: 118 miles
Nestled in the heart of the state, Charlottesville offers a captivating blend of history, culture, and natural beauty. The city has a diverse range of attractions and experiences, from scenic roads to fascinating historical landmarks.
Immerse yourself in the historical legacy of Thomas Jefferson by visiting Monticello, his architectural masterpiece and former residence. You can also explore the picturesque grounds of the University of Virginia. It's one of the world's most prestigious universities and a designated UNESCO World Heritage Site.
Head down to the vibrant Downtown Mall, where you can stroll among charming shops, galleries, and restaurants. Indulge in the region's renowned wineries and vineyards, immersing yourself in Virginia's growing wine scene. For outdoor enthusiasts, the Blue Ridge Mountains nearby provide opportunities for hiking and scenic drives.
10. Blackwater Falls State Park, West Virginia
Estimated Drive Time: 3 hours 3 minutes
Distance: 168 miles
Blackwater Falls State Park is a natural gem that offers breathtaking landscapes and outdoor recreational opportunities. The park is located in the rugged yet tranquil Allegheny Mountains of West Virginia, offering miles of hiking trails, scenic overlooks, and mesmerizing waterfalls.
Blackwater Falls is, without a doubt, the most famous attraction in the park. You'll love marveling at this serene natural wonder as the amber-colored water cascades down the rocks.
Take some time to explore the park's extensive trail system, hike through lush forests, witness vibrant wildflowers, and enjoy panoramic views of the surrounding mountains. In the winter, the park transforms into a snowy wonderland, inviting visitors to engage in cross-country skiing and sledding, making it one of the best winter destinations in the U.S.
11. Rehoboth Beach, Delaware
Estimated Drive Time: 2 hr 40 minutes
Distance: 121 miles
If you're looking for a delightful seaside escape and a perfect destination for relaxation and fun? Well, look no further than Rehoboth Beach. This coastal haven is often called the nation's summer capital, thanks to its pristine sandy shores, refreshing ocean waves, and vibrant beachside atmosphere.
You can spend your day basking in the sun, swimming in the Atlantic Ocean, kayaking, paddleboarding, or building sandcastles on the beach. Explore the lively boardwalk, lined with shops, arcades, and delectable eateries serving up fresh seafood and other culinary delights.
For outdoor enthusiasts, nearby Cape Henlopen State Park provides opportunities for hiking, biking, fishing, birdwatching, camping, and so much more.
12. Raleigh, North Carolina
Estimated Drive Time: 4 hours 30 minutes
Distance: 278 miles
As the capital of North Carolina State, Raleigh offers a dynamic blend of culture, history, and Southern charm. The city boasts an exciting arts and culinary scene, historical landmarks, and beautiful outdoor spaces. You can explore the North Carolina Museum of Art, which features an impressive collection of artwork spanning various periods and styles.
Stroll through the historic neighborhoods of Oakwood and Mordecai to admire the Victorian architecture. Then you can visit the State Capitol building and the North Carolina Executive Mansion, showcasing the city's rich political heritage.
For nature enthusiasts, nearby parks like Umstead State Park provide opportunities for hiking, biking, and picnicking. With its blend of history, culture, and outdoor activities, Raleigh offers an enriching and memorable road trip destination.
13. Pittsburgh, Pennsylvania
Estimated Drive Time: 4 hours 15 minutes
Distance: 241 miles
A road trip promises an exciting and diverse experience in the heart of the Keystone State. Better known as the "Steel City" and nestled among three rivers, Pittsburgh offers a unique blend of industrial heritage, vibrant cultural attractions, and stunning natural landscapes.
You can explore the city's iconic sights by taking a hop-on hop-off bus tour to see the towering skyscrapers of Downtown, the historic Andy Warhol Museum, and more. Then immerse yourself in the city's thriving arts scene, with world-class theaters, galleries, and live music venues.
If you're an outdoor enthusiast, the city's surrounding hills and rivers provide opportunities for hiking, biking, and kayaking. Pittsburgh also has numerous museums, like the Carnegie Museum of Natural History and the Phipps Conservatory and Botanical Gardens.
14. Cape May, New Jersey
Estimated Drive Time: 3 hours 40 minutes
Distance: 187 miles
A road trip from Washington, D.C., to Cape May offers a charming coastal getaway filled with Victorian architecture, beautiful beaches, and a relaxed atmosphere. Located at the southernmost tip of the state, Cape May is known as an idyllic vacation spot for families across New Jersey and Pennsylvania.
You can take a leisurely stroll through the streets lined with colorful cottages or embark on a whale and dolphin-watching cruise to learn about the area's marine life. Then you can enjoy the sun and sand at Cape May's pristine beaches, where you can swim, sunbathe, or engage in water sports.
If you're a foodie, don't miss out on indulging in fresh seafood at one of the many acclaimed restaurants, and explore the boutique shops and art galleries. With its quaint charm and architectural splendor, Cape May provides the perfect destination for a relaxing and memorable road trip experience.
15. New York City, New York
Estimated Drive Time: 4 hours
Distance: 225 miles
Tolls: You might encounter tolls in Maryland, Delaware, New Jersey, and New York depending on your route. A common route is via I-95 N which includes Delaware Turnpike, New Jersey Turnpike and bridges/tunnels entering New York.
New York City needs no introduction. Known as the "Big Apple", New York City offers a vibrant mix of culture, history, and endless entertainment. There are tons of things you can see and do across the best areas in New York, including visiting famous landmarks, such as Times Square, Central Park, and the Statue of Liberty.
Immerse yourself in the city's diverse neighborhoods, each with its unique character and attractions. You can also indulge in world-class dining, from street food to Michelin-starred restaurants, experience Broadway shows, and try other touristy things to do in Manhattan.
New York is also a great place to discover renowned art museums like the Metropolitan Museum of Art and the Museum of Modern Art, showcasing impressive collections from around the globe. Additionally, if you like to shop, Fifth Avenue is your best friend.
Visit trendy neighborhoods like SoHo and Greenwich Village, and take in the breathtaking skyline from atop the Empire State Building or One World Observatory. New York City's energy and cultural richness guarantee an unforgettable road trip experience for anyone seeking the excitement and diversity of a bustling metropolis.
Tip: There is so much to explore in the Big Apple that a weekend might not be enough to discover all this metropolis has to offer. So consider staying a bit longer and use this 4-day itinerary to help you make the most of your trip.
Washington D.C. Road Trips | Wrapped Up
Embarking on a road trip from Washington, D.C., opens up a world of incredible destinations within driving distance. Whether you seek history, nature, or vibrant city life, these 15 road trip ideas from D.C. offer a diverse range of experiences.
From the captivating sites of Gettysburg to the natural beauty of Shenandoah National Park, these best weekend trips from D.C. offer a perfect balance of culture and outdoor escapades. While energetic cities like Baltimore, Richmond, and Pittsburgh provide an array of culinary delights, arts, cultural offerings, and welcoming communities.
Whether you're seeking historical knowledge, scenic vistas, beachfront relaxation, or urban excitement, these road trips have it all. So, buckle up, hit the road, and explore the wonders that await you on these unforgettable journeys.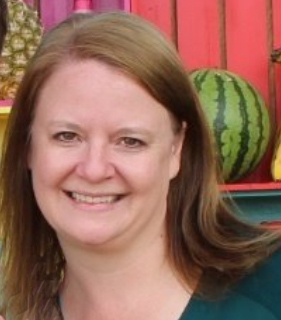 Laura Lynch, creator and writer of Savored Journeys, is an avid world traveler, certified wine expert, and international food specialist. She has written about travel and food for over 20 years and has visited over 75 countries. Her work has been published in numerous guidebooks, websites, and magazines.