You'll find the most stunningly preserved medieval towns all over Europe, which is a dream come true for history buffs, particularly if you live in the United States and have never been able to see one for yourself. When you walk through the old medieval town walls for the first time in a place like Germany, Italy, or Croatia, you'll be pinching yourself to believe it's real.
Of course, with there being so many well-preserved medieval towns in Europe, it can be hard to decide where to visit. Some are close together and you can visit more than one on a journey. Others are farther away and will require a trip of their own.
⇒ Want to plan a trip to Croatia? Check out our Croatia travel guide, our 4-day Dubrovnik itinerary, the top things to do in Zagreb and what to do in Pula to get started.
Don't worry though. We've put together 15 of the absolute best and most beautifully preserved medieval towns in Europe in the list below so you can easily see what to expect and choose one or two that excite you the most.
Medieval Towns in Europe to Visit
1. Carcassonne, France
Many board game players might be familiar with Carcassonne from having played the extremely popular strategy game, and you'll be happy to hear that Carcassonne is a fantastically preserved medieval city, the oldest in Europe, in fact.
Of course, one look at the beautiful medieval walls of Carcassonne will tell you why countless people have been inspired by the beauty of this town.
Regarded as one of the potential highlights of any visit to the south of France, Carcassonne is definitely worth a trip for anyone with an interest in medieval history and architecture.
Check out this tour:
Private guided tour of the city of Carcassonne
2. Edinburgh, Scotland
Edinburgh is one of the most famous cities in the British Isles and is famed the world over for its magnificent castle.
The castle sits on top of a hill, and completely dominates the Edinburgh skyline much like a skyscraper, though the sight of this castle dating back to the 11th century is far more beautiful than any modern skyscraper.
The streets of Edinburgh itself are also a fantastic walk for anybody looking for a beautifully preserved medieval site that's also in one of the most modern and progressive cities in Europe.
Check out this tour:
Loch Ness, Glencoe and the Highlands Small-Group Day Tour from Edinburgh
3. Prague, Czechia
Prague is regarded as one of the most beautiful medieval cities in Europe and should be a destination on the bucket list of anyone interested in this period of history.
The famous Prague castle barely needs any introduction, but that's only scratching the surface of the beauty of medieval Prague.
Suffice to say that a visit to Prague is well worth the time of anybody who wants to see some of the most beautiful buildings in the world, in one of the most amazing medieval cities that you could hope to visit.
Check out this tour:
Best of Prague: City Walking Tour, Boat Cruise, and Typical Czech Lunch
4. Mont Saint Michel, France
Mont Saint Michel in France is undoubtedly one of the most striking and inspiring sites on Earth! Its magnificent architecture and unique location on the top of a rocky hill have been an inspiration to artists for centuries.
The cathedral that tops the hill is of particular beauty, and is of course one of the most prominent landmarks in the entire area, being visible for miles around.
Photographers will especially delight at Mont Saint Michel! All in all, it should definitely be high on anybody's travel list, as it is one of the most beautiful places on Earth!
» Visiting soon? Check out our France travel guide. You might be interested in visiting the gorgeous town of Annecy, France for amazing food, as well as the Savoie wine region and these three jaw-dropping destinations in the French Alps. Here are our guides to the most beautiful cities to visit in France, and the top French wine regions.
Check out this tour:
Walking Tour of Le Mont Saint-Michel
5. York, England
York is one of the most famous cities in the UK and is home to the legendary York Minster.
Often called one of the most beautiful buildings in the world, York Minster is a magnificent example of medieval Gothic architecture, and is home to the single largest expanse of stained glass from the medieval era in the world – the legendary Great East Window.
York is a beautifully preserved city too, with a whole host of other beautiful medieval buildings to take in. It's a great place to start exploring the beautiful county of Yorkshire too.
Check out this tour:
York Walls Private Walking Tour
6. Siena, Italy
Siena, Italy, is located in the heart of Tuscany and stands proudly on the hillside. The piazza del campo is the centerpiece of it all, and wandering around Siena from there is a treat for the eyes, as Siena is one of the most beautiful medieval cities in Europe. The architecture is stunning.
Get an even more amazing view by climbing to the top of the Torre del Mangia, a tower that was built in 1338, located in the Piazza del Campo. Siena is also an epicenter of wine in Tuscany, from where you can take many day trips for wine tasting and food.
7. Kraków, Poland
Poland is home to some of the most beautifully preserved medieval cities – in fact, you'll find beautiful medieval cities all over Poland!
However, many people agree that, despite the sheer wealth of beauty available in Poland, little compares to the sights of Krakow.
Indeed, a single visit can barely do justice to Kraków, as it's the sort of place where you could spend a lifetime exploring its beauty.
Amongst the many things to see in Kraków, there is the stunning Wawel Castle – one of the most important castle sites in the world, and the first ever UNESCO World Heritage Site.
Check out this tour:
Day Trip to Auschwitz-Birkenau and Wieliczka Salt Mine from Krakow including Lunch
8. Dubrovnik, Croatia
Fans of Game Of Thrones will be instantly familiar with the beautifully preserved medieval city of Dubrovnik! Its popularity as a tourist destination was already huge but has skyrocketed due to its newfound fame from the show.
However, Dubrovnik has something to offer anybody with an interest in the medieval era, and should be somewhere every traveler puts on their list of beautiful places to visit!
Amongst the many cities of Croatia, Dubrovnik is certainly one of the most beautiful. You don't need to be a Game Of Thrones fan to appreciate this magnificent medieval city!
Check out this tour:
Adventure Dubrovnik – Sea Kayaking and Snorkeling Tour
9. Ávila, Spain
Originally founded by Celts, and then settled by Romans, Ávila in Spain grew in the medieval era to become the absolutely stunning city that it is today.
One of the most impressive sights in Spain is the legendary wall of Ávila. This fantastically preserved wall, around 2 miles in length, simply has to be seen in person to be appreciated.
The wall is well preserved, and still lined with countless towers. Ávila is home to a UNESCO World Heritage Site, and is a magnificent destination for travelers seeking medieval beauty!
Want more info to plan your Spain trip? Check out our Spain travel guide and these informative posts:
Check out this tour:
Avila with Walls and Segovia Day Tour from Madrid with Optional Lunch
10. Rhodes, Greece
Rhodes is definitely one of the most famous sites from Classical antiquity, and as such, it should be no surprise at all that the famous city of Rhodes is one of the most impressive and beautiful medieval cities one could ever hope to visit!
The Colossus of Rhodes is long gone, but still remaining are the daunting city walls that guard the entrance to this magnificent city.
The entire island of Rhodes is well worth visiting, as it's one of the most beautiful and unique places on earth!
Check out this tour:
Explore the Medieval city of Rhodes on scooters – 2 hours
11. San Gimignano, Italy
Italy is absolutely full of medieval towns, perched high on hilltops, surrounded by forest or vineyards. San Gimignano is one of the most well preserved medieval town you'll find. Known as the Town of Fine Towers, San Gimignano is famous for its medieval architecture, particularly the preservation of its 14 remaining tower houses, which were once a symbol of the town's wealth.
The buildings within the town walls are a great example of medieval architecture with influences of Florentine, Sienese, and Pisan styles from the 12th to the 14th century, with notable examples of both Romanesque and Gothic architecture.
12. Heiligenbrunn, Austria
Even amongst people with an avid interest in medieval history, Heiligenbrunn is one of the lesser known sites on our list. In fact, it's entirely possible that most won't even have heard of this absolutely beautifully preserved village!
And that's a good thing, as this is one of the most charming and picturesque villages in Austria. It would be really great to keep it that way and not spoil it with mass tourism.
The exquisite authentic thatching on the local buildings will take you back in time, and the sheer quiet beauty of this magnificent village will keep you there.
13. Nuremberg, Germany
Nuremberg is one of the most striking and beautiful cities in all of Germany, even despite the extensive damage it received during the Second World War.
In fact, even given the extent of the damage, Nuremberg remains one of the most fantastic medieval cities and is absolutely worth a visit. You'll find so many fascinating historic sites in Nuremberg, with some dating back over 1000 years.
Nuremberg is a modern city too, which makes it a fantastic place to travel back in time, while still keeping a foot in the present day!
Check out this tour:
Nuremberg Private Walking Tour with Medieval Old Town and Nazi Rally Grounds
14. Eze, France
For those travelers who fancy a bit of Alpine adventure to go along with their medieval history, you can do no better than a trip to the glorious village of Eze, France.
This astonishingly beautiful and well-preserved medieval town sits amongst the alps and is actually mainly built on mountainous terrain.
This, along with the sheer age of the village, means that you'll have to be prepared to do some walking here. After all, there is simply no room at all for cars in this tiny little mountain paradise!
Check out this tour:
Monaco and Eze Small-Group Day Trip with Perfumery Visit from Nice
15. Chester, England
Chester is an extremely old part of the UK, with a history dating back to the Roman era. It was one of the most significant cities in the entire area for centuries, and to this day remains an absolutely magnificent example of well-preserved medieval architecture.
Here in Chester, you'll find countless examples of medieval timber architecture, with some of the most attractive and well-maintained examples of the style to be found. Now, Chester has waned in significance, but its status as a legendary historic city remains.
Check out this tour:
CHESTER: North Wales Adventure – Sightseeing Day Trip Tour
16. Sighișoara, Romania
With so many absolutely magnificent and beautiful towns and cities in Romania, it's not reasonable to pick just one.
However, if you only visit one place on your trip to Romania, then you could do far worse than paying a visit to the beautiful town of Sighișoara.
The legendary and terrifying Vlad the Impaler was born here, and the town is home to the famous Peles and Bran castles. However, the streets are some of the most serene and peaceful you'll find anywhere in Romania.
17. Toruń, Poland
Toruń is undoubtedly one of the most beautiful Medieval towns in Central Europe. Here, you'll find astonishing architecture wherever you look in the Old Town, with some of the most beautiful and well-preserved buildings you can see anywhere.
Toruń is often called the Krakow of the north, and one look at the Old Town will tell you exactly why Toruń is held in such high regard!
The Medieval Town of Toruń is a UNESCO World Heritage Center too, which should give potential visitors some idea of the historic significance of this town.
18. Pitigliano, Italy
Pitigliano is a town in the province of Grosseto in Tuscany, Italy. The area is so full of beautiful medieval towns that you probably haven't even heard of this one. It's a little off the beaten path, but that makes it all the more special.
One of the things that makes it so unique is how it virtually hangs of the sheer cliff face. There are numerous medieval and Renaissance structures throughout the town, like The Cathedral of Santi Pietro e Paolo, the Orsini Fortress, which reached its present state in 1545 but was rebuilt from an earlier medieval fortress, and the remains of the Medicean Aqueduct, constructed in the 16th century.
Like this post? Why not save it to Pinterest?
FOLLOW US on Pinterest, Instagram, Facebook for more great travel inspiration and tips.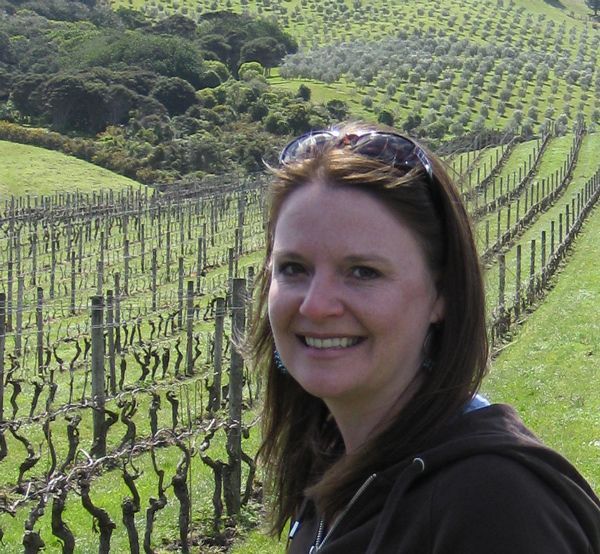 Laura Lynch, creator and writer of Savored Journeys, is an avid world traveler, certified wine expert, and international food specialist. She has written about travel and food for over 20 years and has visited over 75 countries.