Going on your first cruise is a big decisions, as well as a big investment. You'll want to be extra sure that you've chosen the right cruise, the right cruise ship, and the right itinerary for you, so you'll not only enjoy the experience as it's happening, but for years to come through the memories you'll make.
We've put together this guide on how to book your first cruise for those of you who are making this big decision. We'll show you how to find the right cruise for you and how to navigate the details.
I booked a 12-night Northern Europe itinerary for my first cruise, which included ports in seven countries throughout Northern Europe and Russia. It was a great way to see lots of different places with lodging and transportation included.
We chose the Celebrity Silhouette ship. It wasn't until I started the booking process for my first cruise that I realized how much I didn't know about cruising. I wasn't sure how to navigate the booking process to be sure I got the best deal. I wasn't sure how to decide which cabin to book. And I didn't know how to get the most from my on-board credit. (Be sure to read our guide on specialty dining!)
🛈 Read more about what I learned from booking my first cruise on the Celebrity Silhouette. Thinking about going on a cruise in Europe? Check out our guide to Northern Europe cruises and Scandinavia cruises.

FREEBIE ALERT: Sign up for Savored Journeys updates, we'll give you a FREE Cruise Packing Checklist!
Is Cruise Planning Hard?
For seasoned cruisers, the process of booking a cruise is easy and exciting. But for cruise virgins, the process of booking a cruise is quite daunting. This is not the typical travel world we're talking about here. This is the cruise world.
There's a whole new set of rules and etiquette that applies solely to this world, and if you don't have someone to guide you through it the first time, you might as well hand over the password to your bank account and just let them take what they want. Cruising is expensive, and getting the best deal is paramount.
Here's a BONUS: Sign up for Savored Journeys updates, we'll give you a FREE Cruise Packing Checklist! Below I've listed the 10 most important things to know before booking your first cruise.
Getting Started – Book Your First Cruise
Of course, booking the cruise is only the first step in a very long process. The first thing you really need to do is strongly consider whether living on a cruise ship is something you can actually handle, even if it's only for a few days. If you're sure, then prepare yourself for the battle of actually booking the perfect cruise.
You will need to learn how to pre-book important things like specialty dining, beverage packages, and excursions, how to prepare for port days, how to survive at sea (avoiding seasickness, etc), how to get the most out of inclusive on-board amenities that cruise virgins are likely not aware of, and how to pack properly — which I hear is the most crucial part of all.
How to Booking Your First Cruise Like a Pro
1. Don't Try to Book It Yourself
This is the most important thing I learned when booking my first cruise — don't try to go it alone! I am an independent traveler who likes to do things myself, from researching to booking everything, talking directly to service providers and scheduling everything. But booking a cruise through a travel agent is a much better idea.
You can do all the initial research yourself, but when it comes to actually booking, call an agent! This is one of those things you don't want to do without a professional on your side. They are EXPERTS at cruising. They know the best cabins, the best dining options, the best way to get your money's worth. They will also work hard to find you the best deals and on-board perks.
Wondering what the best site is to book a cruise? We used CruiseDirect.com to find and book a cruise and thought their service was really helpful. You can also go directly through the cruise line if you know which one you'll be using. I personally think it's best to get a quote from both so you can see which gives the best deal.
This might seem obvious, but it's more difficult than you think to find the best cruise fare. Initially, I thought I would go through the cruise line — booking direct seemed like the best idea. But then I started looking around at other cruise sites and realized that, while the actual price of the cruise stayed the same, the associated perks varied greatly.
You'll need to spend a good amount of time on the phone with agents from many different companies to snag yourself a really great deal. For instance, from one company I was offered free gratuities and a free beverage package. But another agent was willing to also give me $300 on-board credit, a $100 rebate, and free wi-fi.
2. Book Early & Check Cruise Prices Regularly
It is best to book your cruise as early as possible to take advantage of early bird specials and discounts. Often cruise lines advertise cruise deals up to two years in advance. It also saves money to book your next cruise while you are still on the cruise, because they offer heavy discounts to returning cruisers.
Once you've booked your cruise, you'll want to continue check prices. If a sale occurs on your sailing, you can call the agent or cruise line you booked through and request a refund for the difference. One seasoned cruiser said he calls his agent each week to check for discounts and sales, which have frequently led to saving a bundle on the fare itself, or being given additional perks due to a current promotion.
You can cancel and rebook your cruise package until the day the final payment is due in order to cash in on sales and promotions. You may have to give up the cabin you originally booked, but in most cases it will still be available when you rebook.
3. Choose Your Cabin Wisely
If you're not a huge fan of being woken at 6am every morning by the sound of deck chairs being dragged across the deck above you, or the thumping sound of music from the nightclub at all hours, you will want to choose your cabin wisely.
There are many cabins on board that are not located in the most desirable area – whether it's underneath the pool and rec areas, near the elevators or service closet, or adjacent to a noisy entertainment venue. If it is quiet you are after, there is always less noise in a cabin that is farther away from the elevator, and has other cabins above and below, to avoid noisy foot traffic.
If you are looking for easy access, choose a cabin that is near an elevator and close to mid-ship. Keep in mind that some premium cabins may have balconies with obstructed views. Balconies also tend to vary in size and view. If you want a larger balcony, look for where the ship bumps out. The bump out balconies are quite a bit larger.
Check Cruiseadvice.org for an overview of the best and worst cabins on your ship before you book. This site offers a comprehensive list of the cabins to avoid. Have a couple of options in mind when calling in case your first choice is taken.
4. Aft Balconies, Bump Out, the Hump
I had no idea what an Aft Balcony was until I started researching the best cabin to choose. Turns out there is a whole contingency of cruisers who swear by the Aft Balcony cabins.
They are located at the very back of the boat, so you have an expansive view off the back of the boat and these balconies are often 50% larger than other balcony cabins that are located along the side of the boat.
Other "secret" sections of the boat might be especially appealing as well, like the Bump Out or the Hump, which offer slightly more balcony space or additional privacy. Each boat is different, but you should definitely check into these secret spaces and consider if they appeal to you.
5. Which Side of the Ship to Be On
There are many beautiful ports on certain itineraries that you will want to see as you cruise in and out. For this purpose, it's wise to choose a cabin on the port-facing side of the boat so you can see everything that's going on at the port.
Check the cruise map to see which way the boat will be sailing to determine which side of the boat is the side that will face the port. You may also want to check into which ports are in the city versus an outlying area. If most/all of the destinations for your cruise are industrial areas outside the city, it may not pay to be on the side of the ship facing the port.
Of course, if you would rather have an ocean view, choose the side of the ship that will be facing the ocean. Which way the ship docks changes by destination (and sometimes they choose to dock different ways in the same destination, to make things even more confusing.)
6. Choose your Category
On many ships, there are category perks that you should consider when deciding which level to book. On Celebrity, the Concierge class comes with additional perk like priority check in, personalized concierge service, priority seating times for dinner and evening hors d'oeurves.
Going up one level to Aqua Class, which often only costs around $100-$200 dollars per traveler, gives even more perks like exclusive access to the specialty restaurant Blu and access to the Aqua Spa.
On Holland America, you can pay extra for their Orange plan, which gives extra benefits like a skip the line privileges. It may or may not be worth it to you, but it's worth considering the additional perks to be sure you're getting the experience you want.
7. Avoiding Seasickness
It is natural to be worried about seasickness aboard your cruise, especially if you think you may be prone to getting sick from the constant motion on the boat. You're best off booking a cabin in the middle of the boat and on a lower floor, where you will feel less movement.
Cabins in the front of the boat can feel more up and down motion from hitting waves and the higher up you are the more you'll feel the gentle rocking back and forth. I personally did not think the motion of the boat was enough to develop motion sickness, but I did still feel the motion of the boat for a few days after getting off the cruise.
If you are really sensitive to it, you should always bring along motion sickness patches, just in case.
8. Don't Forget the Extras
A cruise is an expensive vacation. It would be unwise to book a cruise without considering all of the extras you'll likely be paying for while on board. Not everything is included in the fare. Once you pay for the basic rate of your cruise, you'll also have to add on incidentals like drinks, tips, wi-fi, specialty dining, excursions, on-board activities, etc.
Incidentals have a way of adding hundreds of dollars to your cruise price. If you don't believe me, wait until you see your bill on the final day. Make sure you account for those incidentals when booking so you don't end up with sticker shock in the end.
On many cruise lines, a gratuity of 18% per passenger is added to your bill at the end, which covers tipping for most of the things you do on board. That no small amount! If you choose to have a beverage package, remember that you may have to pay an additional gratuity for the package.
9. Consider Sea Days
When I chose my itinerary, I was more worried about what ports we were stopping at than how many sea days there were, but you really need to pay attention to both.
Sea days can be relaxing and give you time to check out amenities and activities on board that you might not pay attention to on port days, but if there are too many, it can get boring and feel like you are not seeing very much.
For our Northern Europe trip, Celebrity had a couple of different itinerary options we could choose from on different dates. One cruised north, one south, and one had 4 sea days instead of 3. Don't get too attached to a specific date before you consider all of the pros and cons of the itinerary.
Make sure you're signing up for the experience you want to have foremost. Another thing to consider about sea days is how it will affect your beverage package.
We did extensive research on whether the premium beverage package was worth it on our Celebrity Cruise. On the sea days, we drank more than on port days. One less sea day would have made the package not worth it.
10. Prepare For Your Cruise
You may think that paying for your cruise is the final stage in booking a cruise, but it is not. There are many things to think about beyond just booking. We suggest downloading a few cruise apps to keep organized and find your way around.
The Ship Mate App is one of my favorites. It is an all-in-one cruise planner. Use it to look up the itinerary and deck plan for your specific cruise, which will help you get acquainted with where the restaurants and activities are located. There's even a live deck cam!
CONCLUSION
There are a lot of things to consider when you book your first cruise. Don't leave any of them to chance, or you might end up on a cruise that you don't like or that doesn't suit your desires. Wasting a vacation or having a terrible time is not worth the money spent.
Take your time to understand the process and have fun while you're doing it! (By the way, it's always good to get another perspective on the planning process, so also check out this post on how to plan your first cruise from The Wanderer.)
Additional reading:
→ Make your cruise planning easier with these helpful apps.
→ Read our guide to booking your first cruise.
→ Read about Scandinavian cruises, Caribbean Cruises or Northern Europe cruises.
Like this post? Why not save it to your Pinterest board?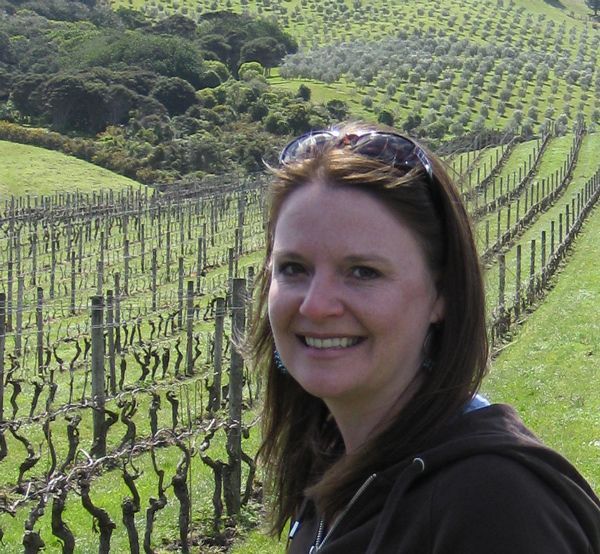 Laura Lynch, creator and writer of Savored Journeys, is an avid world traveler, certified wine expert, and international food specialist. She has written about travel and food for over 20 years and has visited over 75 countries.