Copenhagen, Denmark, is one of the most frequented cruise ship ports for a Northern Europe or Scandinavia cruise. It's a top destination for travelers who want to go somewhere exciting and new without getting too far off the beaten path. It's a great place to visit because it has so much to offer, including good food and great weather.
You can certainly fill a week's time with activities, but even if you only have 36 hours in Copenhagen, you can accomplish a lot and see some pretty great things.
On our Northern Europe cruise, we stopped in Copenhagen for an overnight, so we had about 36 hours to meander around the city and get as many things checked off our list as possible. Here's a run down of the top things to see and do, that can all easily be done within a short 2 days in Copenhagen.
The best time to visit Copenhagen is in the summer so you can take advantage of the long days of sunshine and mild temperatures. Spring and fall are also nice, and there are decidedly less crowds to contend with.
⇒ Need more help planning your trip to Copenhagen? Check out our
shortcut travel guide
for more top spots.
1. Eat till you drop at Copenhagen Street Food
Located on the old industrial island of Refshaleøen, across the canal from Nyhavn, Reffen is a Copenhagen street food conglomeration of start ups – including food stalls, bars and workshops located inside the large industrial space. Food ranges from amazing pulled pork sandwiches to bowls of crispy duck and rice to inventive and delicious pizza and tacos. It's a bit like walking through a food wonderland. Go there hungry or you'll surely regret it! We spent 2-3 hours wandering around, sampling a bit of everything.
Get there in just 10 minutes on a canal cruise from the Nyhavn, on the harbor boat, on bus 9A, or via taxi. Check their website for opening hours and current stalls.
2. Indulge at a Michelin Star restaurant
Michelin star restaurants are almost synonymous with Copenhagen these days. There are currently at least 15 restaurants in the city that hold stars. If you only have one or two nights to enjoy the food of Copenhagen, we definitely recommend making one of them a fine-dining experience. We had a very nice 7-course, unpretentious dinner at Relae while we were there and found it to be an exceptional dining experience. Other great options are Noma, Geranium and Søllerød Kro. Be prepared to make reservations at these restaurants well in advance, and always have a back up plan when you can't get in.
3. Visit Nyhavn
Nyhavn is one of Copenhagen's most recognizable locations, due to the row of colorful townhouses that line the canal. The view is exceptional and you can hop on a canal cruise from here or hop across to the Opera House or Reffen, making it just about the most convenient hub in the city. But beware, the crowds can be overwhelming and the food served at the dozen or so restaurants along the way are often overpriced.
4. Laugh and Play at Tivoli Gardens
Tivoli Gardens is an amusement park – the second oldest in the world! – located right in the heart of the city. They have antique roller coasters, replica Japanese gardens, various entertainment venues and even an aquarium. You could definitely spend an entire day there, but it's also fun just to stroll by it and look at the lights at night.
★ Get your skip the line entry ticket to Tivoli in advance
5. Visit the totally overrated Little Mermaid statue
Yes, I said it. It's completely overrated, but the Little Mermaid statue by Hans Christian Anderson is still one of the most viewed statues in the Copenhagen. People seek it out like there's something magical about it. The truth is, when you see it in person, it's very underwhelming. But the stroll along the waterfront that leads from Nyhavn all the way down to the cruise ports, is a fantastic walk, and well worth doing, even if the statue isn't everything you thought it would be.
6. Take a tour of the Carlsberg Brewery
You have to hop a bus from the city and go a few miles southwest of the downtown area to get to the Carlsberg Brewery, but if you're a beer fan or are just looking for a nice place to hang out for a few hours, the extra effort to get to the brewery is worth it. They have a large beer garden where they pour a handful of Carlsberg beers alongside some really tasty-looking hamburgers. They also offer guided tours that will let you in on a bit of the long history of the brewery.
7. Go on a Bike Tour of the City
Biking is definitely the way to get around in Copenhagen. We were told by a local that it's very costly to own a car in the city, so everyone bikes instead. It's one of the safest places to bike that I've ever seen. People even leave their bikes unlocked on the street. So it makes complete sense that you would take a bike tour of the city. It's a fast way to get around to all the big attractions. But if you're not into biking, there are a lot of walking tours offered from the town square, as well.
★ Book your bike tour in advance
8. Take a Canal Cruise
There are many narrow canals around the heart of Copenhagen, so one of the best, albeit touristy, ways to see the attractions of the city and get your bearing for where things are is to take a canal cruise. You certainly won't be the only one getting in line for this experience, but it's worth it. On a 45-minute ride around the waterways, you'll catch a glimpse of all the top areas that you'll probably be wanting to go back to later.
★ Book your canal tour in advance
9. Eat a Typical Copenhagen Lunch
A typical lunch in Copenhagen is smørrebrød – an open-faced sandwich. If you don't mind being a total tourist, a great place to grab lunch is at one of the busy restaurants along Nyhavn. You'll be right in the thick of things, have a gorgeous view from the outdoor seating, and get to try any version of smørrebrød you want. Another popular choice is a fish filet with remoulade and shrimp on top. See what other foods you're likely to encounter while eating in Copenhagen in this guide to Danish food.
10. Go On a Food Tour
If you're wanting to try a taste of Scandinavian food, or are just plain curious what type of foods are eaten in Denmark, your best course of action is to go on a food tour with Copenhagen Food Tours. Their 2-hr Nordic Essentials tour will introduce you to the emerging trends in Nordic food. You'll try cheese and wine, licorice candies, jams and other local products, and you don't have to worry about it overlapping with your traditional smørrebrød lunch because open-faced sandwiches are not on the menu!
⇒ Check out our Finland food tour for more details on the Scandinavian food you can find in the area.
CONCLUSION
See all these fun things to do in Copenhagen? There are more than enough things to keep you busy for your 2 days in Copenhagen. Makes you want to book a trip right now, doesn't it? We highly encourage this spontaneous behavior! Already been to Copenhagen? Tell us what your favorite things are to do in the city.
Where to Stay in Copenhagen
Want to get a headstart on your planning? Here are three affordable luxury hotels in Copenhagen that we recommend. Public transportation in Copenhagen is very useful for getting around to all parts of the city, so don't think you need to stay in the City Center to see everything. In fact, things are a bit too spread out to walk everywhere, so a bus or bike rental will be necessary anyway.
Book your hotels or read more reviews by clicking these links:
(Note: these are affiliate links, which cost you nothing to use, but may earn us a small commission).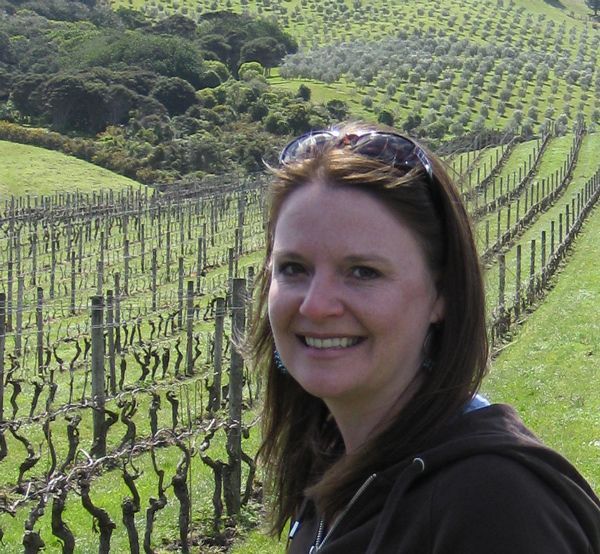 Laura Lynch, creator and writer of Savored Journeys, is an avid world traveler, certified wine expert, and international food specialist. She has written about travel and food for over 20 years and has visited 70+ countries.