Peru is one of my favorite places to visit. It offers plenty of stunning scenic attractions, like the epic Machu Picchu, and equally epic trails like the Inca Trail, but also has great food, beautiful beaches, and friendly locals.
With a 2,000 mile coastline spanning the distance between Chile and Ecuador, Peru has more to do and see than most of us could ever pack into a week-long vacation, but these 15 beautiful tourist attractions are a good place to start.
If you're planning your trip and need a little help with what to do in Peru, you'll find everything you need in the list below. We also have a fantastic 10-day Peru itinerary that combines many of these great places in a little over a week.
There is some traveling involved in getting around to these places, but Peru has a good train system and lots of low-cost airlines.
Are you planning your trip to Peru?
If you're traveling to Peru, ensure you have lodging and tours booked ahead of time! Below are some of our top picks to help you plan!
Where to Stay in Lima:
Iberostar Selection Miraflores ⇒ An outdoor swimming pool, free private parking, a fitness center and a terrace.
INNSiDE by Meliá Lima Miraflores ⇒ Outdoor swimming pool, fitness center, and a bar.
Best Tours and Experiences in Lima:
Best of Peru in 7 Days – See Lima, Machu Picchu, Cusco, The Sacred Valley, and Paracas & Huacachina. The tour itinerary is fully customizable. (2 pax required)
Lima Ultimate Peruvian Food Tour (sample a plethora of Peruvian foods)
Private Full-Day Best of Lima Tour (this is a great personalized, flexible tour)
Best Places to See in Peru
Lima
The historic center of Lima has been standing since the 16th century, and although it has been significantly modernized, it's still a great place to come to learn about Peruvian history.
In the main square, you can visit Plaza de Armas, which is a convenient starting point for seeing the Archbishop's Palace, Government Palace, and Casa del Oidor.
The Iglesia de La Merced and the cathedral are also popular tourist attractions, as are the restaurants and shops that line the streets.
Lake Titicaca
Lake Titicaca is known for its stunning views as well as for being the highest lake that it's possible to sail on worldwide.
You can take a boat trip on Lake Titicaca to the nearby islands such as the Islas Flotantes, the Isla Taquile and the Isla Amantani.
Lake Titicaca is an ideal stopping point either before or after you need accommodation or transport because the nearby city of Puno has many hotels and agencies to organize your travel needs.
The Inca Trail
The Inca Trail is something that many people do around the same time as Machu Picchu because Machu Picchu marks the trail's end.
However, you should take your time to fully appreciate this beautiful, historical part of Peru.
Hiking the Inca Trail takes around four days, and the path takes you past Inca ruins and breathtaking views. Because the elevation is 1,200 meters, however, you must book your tour with an agency.
The Sacred Valley
The Sacred Valley is not only one of the most beautiful places to visit in Peru thanks to its rolling green hills, but it's also a great place to visit if you want to enjoy some peace and quiet while familiarizing yourself with the true culture of Peru.
Visiting the Sacred Valley means you can visit the Sunday Market, see the Pisac Ruins, and explore the fortress of Ollantaytambo.
From the Sacred Valley, it's only a short journey to Moray, which is a place of great historical significance due to its connection to the Incas and their agricultural practices.
Colca Canyon
If you're visiting Peru in the home of finding some views that will take your breath away, we highly recommend stopping at Colca Canyon.
At one time, it was thought that Colca Canyon was the world's deepest canyon. After all, it's twice the depth of the Grand Canyon!
It has been inhabited by Inca populations, and you can still see stone terracing on the walls dating back to the year 800 AD.
You can book a day trip to the canyon, but if you want to explore the area in full, you'll need to do a lot of driving, so this is more of a 2-day activity in our opinion.
Machu Picchu
We couldn't write a list of places to visit in Peru without mentioning the famous Machu Picchu!
Machu Picchu, as many of our readers will already know, is an ancient Inca city located in one of the most naturally beautiful areas of Peru, on a ridge overlooking the Urubamba River.
From Machu Picchu, you can not only admire the fascinating ruins of the city, but you can also see the mountains shrouded in lush green jungle.
Whether you choose to hike the Inca Trail on foot or pass through by train, this will be an experience you'll never forget.
Cusco
You should definitely make visiting Cusco a priority when you visit Peru, not only because the city center is a vibrant hub of activity but because Cusco is home to some of the most important elements of Peruvian architectural history.
While you're in the city of Cusco, you can visit the Coricancha, where the ruins of an ancient Inca site still stand, or the stunning church of Santo Domingo.
There are plenty of museums to pique your historical interest, and when you've seen as much history as you want, you can relax at one of the many restaurants in the city center for a good meal and a drink.
Sillustani
Personally, Sillustani is one of our favorite places to visit in Peru, and we think you should check it out, too.
Sillustani is the site of some of the tallest funerary towers in Peru. These towers are sometimes 12 meters in height, and it's estimated that the Colla people built them in approximately 600 AD.
Alongside these monuments of history and culture, the backdrop of Lake Umayo makes this a scenic trip as well as an educational one.
Huacachina
Huacachina is a resort just outside of Ica, and if you're interested in trying some new sporting activities or even just experiencing one of Peru's most impressive desert landscapes, this is the place for you.
If you've never tried sandboarding before, Huacachina is the perfect place to try it for the first time.
Alternatively, you can hire a dune buggy and explore the area that way. Just make sure to bring your sunscreen because Huacachina and the neighboring town of Ica are dry and hot all year round.
Nazca Lines
Another excellent spot for lovers of history is Nazca, where you can see the famous Nazca lines. This is a once in a lifetime experience to see one of Peruvian history's greatest mysteries.
Some of the drawings are best seen at ground level, but about 70 of these shapes (some of which are identifiable as animals and plants) are large enough to be seen from the air.
It has never been confirmed why these lines were drawn, or who by, but it's estimated that Nazca and Paracas populations between 900 BC and 600 AD were responsible.
Arequipa
Arequipa, like Cusco, is home to a thriving city center of special historical importance.
It's over 2,300 meters in size, and the architecture here is so stunning that it's also considered one of the most picturesque cities in Peru, hence why it's called the 'white city' by locals and tourists alike.
This is the perfect place to stop on your way to or from visiting the Colca Canyon, and while you're there, you can take in the volcanic sillar stone architecture and historic colonial buildings.
Cordillera Blanca
Cordillera Blanca is a beautiful mountain region interspersed with valleys, which make for breathtaking views from the many hiking trails that tourists can spend hours walking.
At the Cordillera Blanca, you can see the highest peak in Peru, which is called Huascaran, and since the location is in the same area as the Andes mountain range, you can also catch a glimpse of these mountains, some of which reach heights of more than 6,000 meters!
This is the perfect daytime activity for those who love spending time outdoors and feeling exhilarated by the vastness of the natural world.
Islas Ballestas
While you're in Peru, you should also visit the Islas Ballestas, also known as the Ballestas Islands.
These islands are located roughly 200 kilometers to the south of Lima, which is another highly recommended tourist spot in Peru that we'll be discussing later on.
One great reason to see the Islas Ballestas during your time in Peru is to see the incredible wildlife, from dolphins and penguins to pelicans and even sea lions!
You could tour these islands from a boat, which typically takes around half a day, and we recommend this method of sightseeing because it's the quickest and easiest way to see all the best spots for wildlife watching.
Puerto Maldonado
If you travel by plane from Cusco, you can be at Puerto Maldonado within half an hour, which is ideal because Puerto Maldonado is one of the best destinations to start from if you want to experience the Amazon during your time in Peru.
From Puerto Maldonado, you can visit the Parque Nacional Bahuaja and the Reserve Nacional Tambopata, both of which are accessible by boat and where you can spot monkeys, piranhas, turtles, capybara and caimans.
Barranco
Barranco is a district located south of Lima, and it's the perfect place to relax and unwind after days of hiking and learning.
Barranco is easily distinguishable thanks to its colorful architecture, which looks even more beautiful when paired with the sea views.
This is an artistic area known for its poetry and food scenes, so you'll always have plenty of options for places to eat.
While in Barranco, you should visit the Bridge of Sighs, known in Spanish as the Puente de Los Suspiros.
Planning a Peru Vacation
Peru is a large country, so you'll need to decide what kind of trip you want to take. Are you interested in exploring the Inca ruins? Or would you prefer to spend your time hiking in the mountains? Once you know what you want to do, you can start planning your trip.
Lima is generally where travelers will fly into the country. This is where you should start your sightseeing. It's about a 45-minute drive from the airport to downtown, then you can get settled into your hotel and start your sightseeing.
If you're interested in the Inca ruins, then Machu Picchu is a must-see. This ancient site is one of the most popular tourist attractions in Peru. You can take a guided tour or walk around by yourself to take it all in.
The Amazon is another major draw for visitors to Peru. The Amazon region of Peru is unique and magical. You are probably drawn to the Amazon jungle for its diversity, amazing flora, and to capture stunning images of wildlife and nature. You'll definitely get to do/see all of those things.
Book a Tour or Self-Guided?
You can definitely get around Peru by yourself, but it will take a little more planning and scheduling on your part. This is an itinerary that will take you from Lima to Cusco and Machu Picchu, then on to Lake Titicaca, and Arequipa. For this, you will need to book numerous flights, trains, and hotels.
To do it the easy way, you can book a guided tour so all the planning is done for you. All you have to do is show up and enjoy it. The guided tour I recommend is this Best of Peru 6-Day Cusco, Machu Picchu, and Lake Titicaca Tour.
With this tour, you can fly into Lima and spend a few days, then fly on to Cusco to start the tour. It hits up most of the highlights of our itinerary below. It includes 5 nights' accommodations.
When to Go to Peru
Peru is a beautiful country with a lot to offer tourists. But when is the best time to visit? The answer to that question depends on a few factors, including what you want to see and do while you're in Peru.
If you're interested in exploring the Inca ruins, the best time to visit Peru is between June and August. This is the dry season in Peru, so you'll have good weather for hiking and visiting archeological sites.
If you're more interested in the Amazon rainforest, however, you should visit between December and May. This is the wet season in Peru, so the Amazon will be more lush and green.
In Peru, the summer season lasts from November to March. Lima is hot and muggy at this time of year, but farther down the coast, it's pleasant and sunny, and the water is a fantastic temperature for swimming. Even just outside of Lima there are great beaches that are fun to visit in the summer.
The peak travel period to Machu Picchu is from May to August, which falls in line with the American and European holiday seasons. This is when it will be most crowded and expensive.
Final Thoughts
We hope that you now have plenty of items to add to your itinerary for your trip to Peru! Thank you for reading and enjoy your adventures!
Like this post? Why not save it to Pinterest?
FOLLOW US on Pinterest, Instagram, Facebook for more great travel inspiration and tips.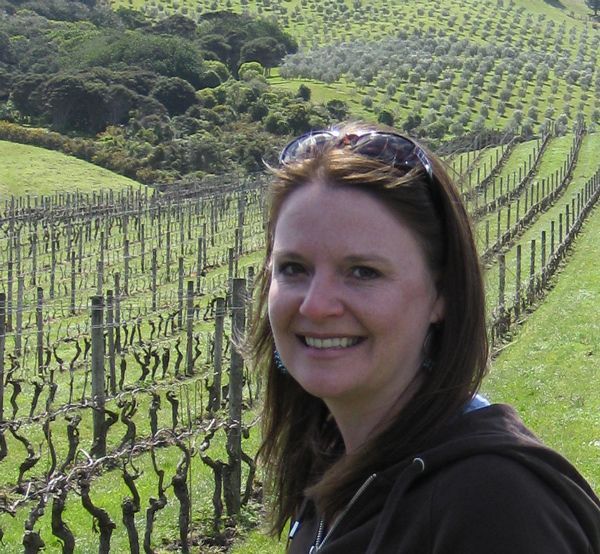 Laura Lynch, creator and writer of Savored Journeys, is an avid world traveler, certified wine expert, and international food specialist. She has written about travel and food for over 20 years and has visited over 75 countries.