Prague is a favorite European city for many visitors, for so many reasons. Whether you're traveling there on a quick weekend break or you're there for a few days before moving on to the rest of your European vacation, you're going to love this city.
If you're looking for what to do in Prague, we've got the itinerary you need – whether you're spending 2 days or ten. There are more than enough things to do in Prague in 2+ days to keep you busy. When you arrive in Prague, you need to hit the ground running in order to see all the top sights in Prague.
But don't worry, it's a very walkable city, and easy to get around for tourists. The only drawback is the hordes of tour groups you'll encounter along the way. ⇒ PRO TIP: Get ticket in advance to the hottest activities in Prague, so you don't have to wait in long lines. You can book popular tickets here.
» Use our helpful guide to plan your time in Prague. And don't forget to book a Prague food tour!
Your Prague 2-Day Itinerary Starts Now
Day One
Visit the Prague Castle
One of the top attractions on everyone's Prague list is the Prague Castle. There's a good reason why people love visiting Prague Castle. It's the largest castle complex in the world. It's also a UNESCO World Heritage Site and one of the most significant monuments in Czech culture.
For these reasons, you should be prepared for it to be a hugely touristy visit. You can expect a long security line to get in, and lots of big group tours inside. However, that shouldn't scare you off from going. It's a really beautiful place to visit, and well worth the few hours it takes to walk around.
The thing most people don't realize is that it's actually free to get in and walk around the gardens of the castle, as well as inside some of the buildings. You can go inside the cathedral without at ticket too, but you'll be relegated to a small area at the entrance.
To walk around the entire cathedral, or go up into the tower, you'll need a ticket, which you can book in advance right here. Basically, each of the separate exhibitions require a different ticket, which you can also purchase in sets, if you know what you want to see. You can expect to pay around $10-$15 for those sets.
I recommend showing up early and spending around 1 – 1.5 hours there.  If you pay for the ticket, you can/will definitely spend more time than that. The complex opens at 6am, while the historic buildings open at 9am. You can get there by walking across the Charles Bridge and then heading north until you see the signs for the castle.
It's about a 10 minute walk from the Charles Bridge. You can also take the #22 tram from old town to the Královský letohrádek stop, or the #18 from New Town to the Malostranská stop. Beware, there is a steep climb from the Malostranská station to the castle.
Go to the other station to avoid that. And just so you know, you can only get tickets for the tram from the machines in the underground station, or from a convenience shop on the street.
Take an Eating Prague Food Tour
HIGHLY RECOMMENDED FOR FIRST DAY
One of the first things we always do when visiting a new city is go on a food tour. This is the best way for food-loving travelers to get connected with the top places to eat and foods to try during the trip. If you wait until the end of your trip to do a food tour, you'll miss out on all the great recommendations.
Luckily, Prague has a fantastic food tour, Eating Prague, that is not only food worthy, but fun and entertaining as well. It's a 4-ish hour tour that goes from Old Town to New Town, discovering the most iconic Czech traditional foods. There are a dizzying array of tasty samples along the way, and you'll even pick up a few important bits of Czech history as you go.
Our tour guide, Neil, was very engaging and had a great sense of humor that kept the group excited and ready to taste the next bite. Eating Prague conducts tours Monday – Saturday at 12:30 and 1:30 for 84€ for adults. They also have an evening food tour from Sunday to Thursday at 5pm for 96€. Check their calendar and book your tour a few weeks ahead of your visit (more during peak summer times).
Walk Around Town
After the food tour, you're going to want to do some walking around. Luckily, Prague is a very walkable city. You'll find yourself just staring up at the magnificent buildings. From the National Museum, to the Rudolfinum, to the Dancing House, there are so many unique buildings and architecture.
I really think half the fun of visiting Prague is to walk around and admire it all. The Old Town is where most people start their gawking. It's hard to resist the colorful baroque buildings, Gothic churches and medieval Astronomical Clock that does a little performance on the hour, every hour.
If you arrive in the town square around that time, you'll be amazed at how many people are standing in one spot staring at a clock.
* Book a Grand City Tour of Prague right here.
You can take a group walking tour of the city, if you're really into groups, or you want more information than you can muster up yourself. There are – I'm not kidding – DOZENS of organized tours you can participate in, even free ones (though you should always give a tip, even if it's free).
I personally prefer to walk around on my own and learn about things as I go. You'll discover all kinds of interesting streets and museums along the way.
If you're really into shopping, you really love kitschy souvenirs, or you just want to shake your head at the vast number of Russian-run trinket shops that line one tiny street, head to Karlova. But, seriously, skip the dozens of shops that carry Russian nesting dolls and cheap Absynth.
Stop by the Prague Beer Museum
It's not a complete trip to Prague without beer. Prague is one of the world's best places to drink beer. It's the birthplace of Pilsner, and you'll find a whole lot of bars serving Pilsner-Urquell – even by the TANK, which isn't something we see a lot of in the U.S.
I highly recommend getting a tank beer, if you come across it. It's really one of the best-tasting, fresh beers you'll ever have. But, I digress. This activity is all about discovering some of Prague and the Czech Republic's best craft beers. The Prague Beer Musuem is not actually a museum.
It's a beer bar, where they have 30 different beers on tap. It's not owned by any one brewery, so you'll find a really large selection here, unlike most of the bars in town. Take advantage of that and order a taster tray of as many as you like, from 4-10, or try ALL 30!!
Eat Dinner at Sad Man's Tongue Bar & Bistro
If you like burgers – and we definitely do! – you have to save room for dinner at Sad Man's Tongue Bar & Bistro. It bills itself as the best burgers in Prague. I don't know about that, because we didn't try them all, but I do know that it was a really tasty burger. The place is hopping at all times.
There are no reservations, and you may have to wait on a list for a while before getting in, but it's worth it. You can sit at the small bar while you wait. It's a cramped place, really trendy, great fries. You just have to go. Trust me.]
Visit the Absintherie
Prague is known for Absinthe, for better or worse. You probably want to try some while you're there. I mean, why not! We found this awesome little bar called the Absintherie while walking along the narrow streets in Old Town. It's a gem.
There are dozens of Absinthes to choose from – so many that we were a little dazed and confused at first. You can have it served traditionally (which is an absolutely MUST), or you can have it in a cocktail. Whatever you do, don't miss this place.
Day Two
Go on a Boat Ride
You'll see literally dozens of boats on the river as you walk along the waterfront. I love boat rides. I think it's a great way to see the city from a different angle and to see the architecture as you float along. One of the best boat tours in Prague is with Prague Venice. You really can't miss it.
Right at the entrance of the Charles Bridge are a few "sailors" selling tickets for the boat ride. It seems touristy – well, it is. Embrace it. They have small, historical wooden boats that are allowed to go through the small canal called the "The Devil's Channel", for a unique view of Prague that most larger boats don't get.
The ticket is CZK 340, which is slightly more expensive than other boats, but it includes a drink and ice cream on board, as well as free admission to the Charles Bridge Museum. You can also book a Prague dinner boat cruise (get tickets here), if you'd like to see the city lit up at night from the water.
Cross the Charles Bridge
That's right, another super touristy activity in Prague! I'm sure you're sensing a theme by now. The thing is, the Charles Bridge is just a bridge. But it's a pedestrian-only bridge adorned with dozens of baroque statues. Construction on it began in 1357 and was completed in the 15th century.
Impressive that it's still standing. Today, it's a hugely popular tourist attraction and is crammed full of selfie-stick wielding tourists and hawkers selling Prague watercolors and caricatures.
Walk Through Lesser Town (Malá Strana)
Once you've crossed the Charles Bridge, you'll find yourself in the smaller and quieter neighborhood of Lesser Town. It's a lovely area for a walk, and decidedly less crowded than Old Town. In Malá Strana, close to the bridge is where you'll find the Franz Kafka Museum.
Kafka was a famous Jewish writer in Prague, who made a lasting impression on the city. You'll see Franz Kafka memorials all around the city (we especially like the 42-layer rotating sculpture of Franz Kafka's head designed by artist David Cerny in New Town).
Go on a Beer Tour
You already know this, but Prague is a beer town. In fact, the Czech Republic consumes more beer per capita than any other country in the world, including the Oktoberfest-loving Germans. How could you even think of going there without planning to do your share of the beer consuming?
Again, you can go on a pre-planned beer tour in Prague, or you can plan your own beer crawl. Either way, you'll likely end up at the same breweries/bars. I like to take an organized tour because you get so much more information about the beer culture along the way, and you get to meet some fun like-minded people while doing it.
We went on a craft beer tour that was planned for us through Tinggly. If you don't already know about Tinggly, you should definitely check it out. They help you find and select travel-related gifts for your friends and family. I truly believe that an experience is the far superior gift to give someone.
You can book experiences like the Prague beer tour, all over the world, for someone. They can even pick their own experience from the vast selection of fun things to do. » We also love the Craft Beer & Food Tour by Eating Prague.
Again, getting off track. The beer tour that was booked for us through Tinggly was organized by Discover Prague Tours. Our awesome guide took us to three different breweries that were not far outside of New Town. We tasted 11 different beers on the tour, and like I mentioned, we learned a ton about the Czech beer culture.
Very much worth it. The tour lasted about 2.5 hours and costs around 48€. It's conducted at noon and 3pm. I really suggest going at 3pm so you don't waste the rest of your day being tired from all that beer.
Walk from New Town to Wenceslas Square
Wenceslas Square is one of the most famous spots in Prague. It's  the center of business and culture in the New Town are of Prague. You might enjoy seeing a more modern side of Prague, and you'll find that in New Town.
The streets aren't quite as narrow, and more modern buildings made up the bulk of the buildings, but it still has a really charming feel to it. You're going to need some time to recover from the beer tour, so a walk around New Town and into the square is a great way to burn some time and some calories, before dinner.
Dinner at Restaurant Zvonice
If you're looking for a unique (and romantic) place to have dinner in Prague, you should definitely check out Restaurant Zvonice. It's the only restaurant in the world located within an ancient Gothic belfry that still has its original bell, cast in 1518, on display mere feet from your table. It's quite a bit more expensive than the typical traditional restaurants in Old Town, but it's so worth it.
Despite being a really awesome tourist attraction, the restaurant maintains a really high standard for food. Everything we ate was delicious, especially the sauerkraut soup. You might not believe me, but if you don't try it, you'll regret it. If you're going for dinner, make sure to get a reservation well in advance. Lunch is much easier to get in for.
Where to Stay in Prague
There are many choices for where to stay while you're in Prague. A lot of people choose to be right in the center of the action in Old Town. If that's you, just keep in mind that it's very busy there, and can also be very noisy, depending on where you're staying.
You really can't get more in the action than this. Hotel Kings Court is located right on the edge of Republic Square, and they even have a fantastic terrace where you can grab an incredible view of the square. It's a 5-star, luxury hotel in an historical, neo-Renaissance-style building that has been very tastefully redecorated.   » Read Trip Advisor reviews
If you want somewhere quieter and a little outside the action, we found a great little hotel in the square with the Franz Kafka rotating head. It's still really convenient for getting around. The rooms are nice and comfortable and breakfast is included.   » Read Trip Advisor reviews
CONCLUSION
Now you know what to do in Prague in 2 days. If you can get through this whole schedule, you're doing good. You've seen a lot! Of course, there are dozens more things to do, so if you don't have any more than 2 days to spend in Prague, then you must plan a return trip. Have you already been to Prague? What were you favorite parts?
Like this post? We'd love it if you'd share it on your Pinterest board with the images below.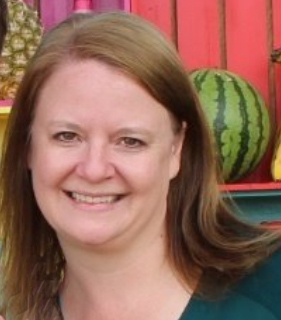 Laura Lynch, creator and writer of Savored Journeys, is an avid world traveler, certified wine expert, and international food specialist. She has written about travel and food for over 20 years and has visited over 75 countries. Her work has been published in numerous guidebooks, websites, and magazines.