Rome is one of the oldest and finest cities in the world. Rome is ranked as one of the top tourist destinations in the world, and there are plenty of activities to do and places to see while in Rome.
One of the most visited cities in Italy, Rome has been the center of culture, power, religion, and politics for over 2500 years. It's somewhere you absolutely must visit if you like history and learning about the great Roman empire.
Travelers to Rome often combine this city with others in a 2-week itinerary in Italy. That will likely leave you with a short 3 days, but don't worry, you can see a lot in that amount of time.
Our favorite things to do include enjoying fresh pasta, great Gelato, learning as much about the rich culture as possible, and seeing the various historical sites. Here are the top things everyone should do in Rome in 3 days.
Planning your trip to Rome?
Where to Stay in Rome:
Best Tours and Experiences in Rome:
Here's more to help you plan
If you're hitting up Italy as part of a larger trip to Europe, be sure to check out our 2-week Europe Itinerary.
Your 3-day Itinerary
Day 1: Colosseum, break for lunch, Roman Forum & Palentine Hill
Day 2: St. Peter's Basilica, Vatican museums, Sistine Chapel, break for lunch, Catacombs, evening food walking tour
Day 3: Spanish Steps, Trevi Fountain, Pantheon, Piazza Navona
Things to Do in Rome
Colosseum
As soon as you arrive in Rome, get a cab transfer from Rome airport and head over to the Colosseum. Your trip to Rome would be incomplete of you do not visit this historic structure.
What is the Colosseum? The Colosseum is one of the most iconic and famous landmarks in the world. It is also known as the Flavian Amphitheatre and was constructed between 70 and 80 AD.
The Colosseum was used to hold gladiator tournaments, games, and other forms of entertainment. These entertainment sessions were attended by Roman emperors.
This structure is thought to have a capacity of about 80,000 spectators. The Colosseum is located in the southwest of the main terminus train station and is easily accessible.
Make sure that you experience this structure from all angles. Take plenty of pictures to remember it by, and once you have braved the queues and gotten inside, take time to enjoy its enormity.
Tours to book:
Trevi Fountain
The Trevi fountain was constructed by Nicola Salvi in 1762. This fountain pays tribute to the Roman God Oceanus. This god can be seen taming several Hippocamps while riding a chariot. The sculptures on this fountain are pure works of art.
Make sure that you throw a coin over your shoulder into the fountain for good luck. After visiting this fountain, go and see the 135 Spanish Steps that were constructed in 1725 to close the gap between two places.
Piazza di Spagna is at the bottom, and it has various cafes and shops while Piazza Trinita dei Monti is at the top and is a church.
At the top of the steps, you'll find many inscriptions carved on stone and a large crucifix obelisk. The Trevi Fountain is particularly spectacular at night.
Tours to book:
Roman Forum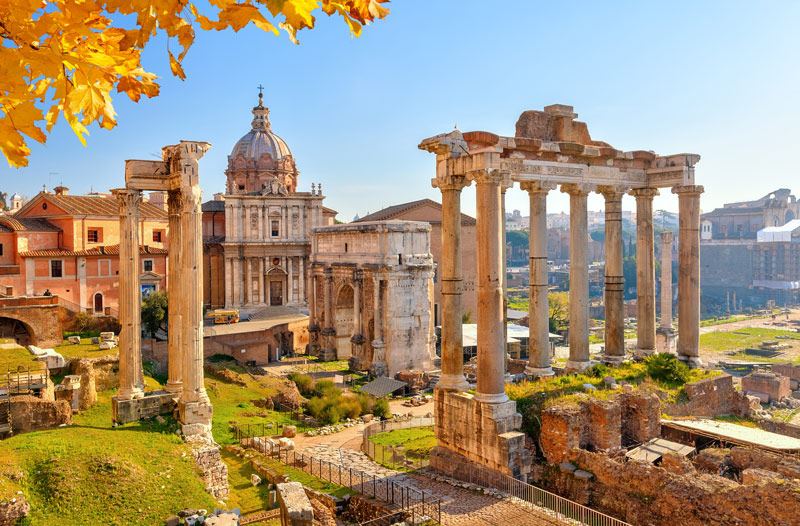 The Roman Forum is an ancient site that has many ruins, very close to Palatine Hill. These ruins were once part of Roman political and public life.
Various arches, squares, and temples, such as the temple of Saturn, stood in this forum. You can still see some arches, walls, and building foundations today.
It will take you at least a couple of hours to walk around the entire Forum, so give yourself enough time to explore. The Forum opens at 8:30am and stays open until dusk.
You can take a guided tour of the area, or walk around yourself. A ticket for the Colosseum, Roman Forum, Palatine Hill and Imperial Forums is €16; or you can purchase a full experience ticket for €22, which includes the Colosseum with Arena or Underground, Roman Forum, Palatine Hill, SUPER Sites, Imperial Forums.
Tours to book:
Catacombs
Take a guided tour of the catacombs. Catacombs are underground passageways that were used burial sites for a number of centuries.
Since early Christians considered cremation to be a sin and there was a lack of space on the ground, they opted to bury their dead underground. The catacombs are thought to be around 40 in total, but most are not open to the public.
They are all properties of the Vatican, and tourists are not allowed to visit them without permission from the Vatican. These burial sites are amazing works of art, and if you go on a guided Rome tour, you'll be likely to visit:
Catacombs of St. Domitilla
Catacombs of St. Callixtus
Capuchin Crypt
Via Appia Antica
Tours to book:
Eat Pizza
Since your schedule is going to be so busy, you can eat on the go. There are lots of stores in every corner of the city where you can buy pizza – often times by the slice.
You can try traditional variations such as Margherita or modern ones with various topics. A lot of the pizza you'll find in shops as you walk around is Pizza al Taglio (or pizza by the cut).
It's made in large squares (as seen above) and served by the square. If you have time to sit and eat in a restaurant, you might want to try these pizza places:
Sforno, Via Statilio Ottato, 110/116
La Gatta Mangiona, Via Federico Ozanam, 30-32
Da Remo, Viale dei Monfortani, 18
Pizzarium, Via della Meloria, 43
Tours to book:
The Vatican
The Vatican is an independent city-state in Rome. It was established with the Lateran Treaty in 1929 and is the smallest state in the world by population and area.
While in the Vatican, make sure that you visit the Vatican Museums, which have classical and historical artwork built over many centuries by different popes.
These museums hold more than 70,000 pieces of artwork. The museums are split into several sections by artwork and themes. The sections include:
Museo Pio-Clemantino
Museo Gregoriano Egiziano
Museo Gregoriano Etrusco
Museum Chiaramonti
Some of the unforgettable pieces in these museums are the gallery of maps, and the Transfiguration by Raphael.
The Sistine Chapel is one of the most famous religious chapels in the world. It is located in the Apostolic Palace and was extensively restored in the 1400s. This chapel is famous for its ceiling artwork and detailed decorations. A new pope is also selected here.
You can buy dual tickets to visit these museums as well as the Sistine Chapel. The line to get in can grow atrociously long, so it's wise to purchase skip the line tickets.
To better understand everything you're seeing, an early-entry guided tour with skip the line is the way to go.
When purchased on the Vatican website, tickets for skip the line entry to the Vatican museums and Sistine Chapel is €28. With a guided tour the ticket is €41.30.
>> Read more tips for visiting the Vatican.
Tours to book:
Eat Fresh Pasta and Red Wine
It's not difficult to find restaurants that serve fresh pasta and great wine in Rome. If you want to make it easy on yourself, go on a Rome food tour early in your trip (read about the food tour we did with Eating Europe – you can book it here).
You'll be introduced to so many great place to eat that you can go back to later. It's a fun way to learn about the food.
For the best pasta, look for homemade pasta that is prepared from scratch. The pasta specialties in Rome are Gricia, Cacio e Pepe (cheese & pepper), Carbonara, and Amatriciana. You can enjoy great pasta in the following high-rated restaurants:
Osteria da Fortunata
CHE PASTA! Pasta Bar
Ranzani Sandro Fresh Pasta Shop
Wash down the pasta with a glass or two of red wine from the best wineries in Italy.
Tours to book:
Where to Stay in Rome
Rome has a lot of charming neighborhoods with something different to offer in each. We like staying right in the middle of the action, but that can be any of the following areas:
Pantheon / Piazza Navona / Campo de Fiori Area
Piazza di Spagna
Trastevere
Colosseum / Monti
Two great choices in the affordable luxury range near the Spanish Steps are The Inn at the Spanish Steps (with a gorgeous roof-top pool) and Il Palazzetto.
We also really enjoyed staying at Nerva Boutique Hotel in Monti – it's stylish and exclusive.
CONCLUSION
There are plenty of places that you can visit in Rome. Do not forget to carry a great camera to capture great memories in this historic city. Make sure that you enjoy each activity that's listed in this article while in Rome.
Like this post? Why not save it to Pinterest?
FOLLOW US on Pinterest, Instagram, Facebook for more great travel inspiration and tips.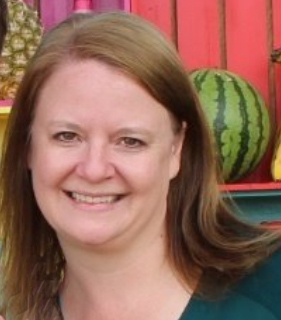 Laura Lynch, creator and writer of Savored Journeys, is an avid world traveler, certified wine expert, and international food specialist. She has written about travel and food for over 20 years and has visited over 75 countries. Her work has been published in numerous guidebooks, websites, and magazines.