If you're planning to spend some time checking out the fun and vibrant neighborhood or Shoreditch in London's east side, definitely plan to stop by Boxpark and spend a few hours eating and drinking at this awesome, open air street food venue.
Boxpark is a stack of shipping containers that form two levels of popup street shopping on the lower level, and a dozen or more food and drink vendors on the top level. It brings together independent retailers who want to share their craft.
The best part about Boxpark is the open air triple-wide second floor. There are three large open spaces – one at the west side, one in the middle and one at the east side. All three have long tables and seating along the edge, so you can enjoy your meal or drink, or even have an afternoon party with your friends.
Interspersed throughout the space are more than a dozen food vendors, along with three bars where you can buy beer, wine and cocktails. You can choose food items from separate vendors and bring it all together at a table to eat.
Planning your trip to London?
Where to Stay in London:
Best Tours and Experiences in London
Looking for more information about London to make your planning easier? Check out these resources:
All About Boxpark London
Boxpark opened in 2011 in Shoreditch as a popup mall constructed completely out of refitted shipping containers. The ground floor popup businesses open to the sidewalk and are narrow little shops belonging to independent clothing stores, hairdressers, and novelty shops. The second floor is devoted entirely to food and drink.
In the summer, the roof in some parts are removed to make an open air space for hanging out, eating and drinking. Even with the roof on, it's an open, bright and airy space.
» London has a lot of great places for a drink. Check here to find the best cocktails in London.
Boxpark Food Options
The food options are plentiful and often drool worthy. You can pop into one and have a full meal, or you can hang out in the open area with picnic tables and create a meal from several different stands. This is the way we like to eat at other great food markets in London, including our favorite, Borough Market.
In the open area in the center is a bar where people often hang out playing beer pong and chatting with friends. That's usually where I stand around trying to decide what to eat.
Keeping in mind that this is a popup venue, where vendors come and go regularly, but here are a few of my current favorites. Check the website to see which vendors are currently operating, to avoid disappointment.
If you take a look at the website, you'll also see that there is a new Boxpark location in Croydon and Wembley, which are both completely outfitted with food vendors. It's definitely worth it to give them all a try.
» While you're in Shoreditch, save time to check out another of our ranking factors to moving here – the fantastic street art!
Coqfighter Chicken & Beer
The chicken burgers at Coqfighter are legendary. The chicken is made of juicy thigh meat and fried until super crispy. It's then piled onto a soft bun with coleslaw, pickled red onions and spicy mayo. It's absolutely delicious.
You can also order vodka battered chicken wings, Korean fried chicken, chicken bao buns, fries and craft beer. I also noticed some craft sodas from a Dalston company. Coqfighter is one of the few eateries that have their own seating.
Black Bear Burger
There is always a wait of 10 minutes or more for burgers from this outrageously good burger joint. They serve two different kinds of burgers, that are very similar – the black bear and the classic, with cheese, bacon and different types of mayo. Plus chips. They use grass fed beef from the southwest of England.
The buns, the beef and the bacon are all high quality, which ensures a great burger. They're juicy and very tasty. It's one of the most popular food stalls in Boxpark, and for good reason.
Poptata
I love twice-cooked fries. These ones are pretty tasty. I got the classic seasoned version, but there are dozens of choices, like cheddar or parmesan-topped, tex pulled pork fries, guacafries with smashed guacamole and Indian curry fries.
If the loaded fries aren't of interest to you, there are also dozens of sauces you can get for the classic fries, like smokey bbq, curry ketchup and carmelized onion mayo.
Salt Shed
I can't resist the melt-in-your-mouth pastrami from Salt Shed. You can get it on a bun or without. On the bun comes with a load of mayo coleslaw, honey-mustard bbq sauce, and pickles. The pastrami is slow smoked for 12 hours.
It's so tender that it just falls apart in your mouth. So delicious. They also serve 32-day aged flank steak over fries, and amazing looking burgers. I'm pretty sure you want to try everything on the menu, just to be sure you don't miss out on anything.
Dum Dum Donutterie
Another food spot that's located in the ground floor shops at Boxpark Shoreditch is Dum Dum Donutterie. This place is very well known around here for its freshly baked (never fried) donuts. They have cronuts. Seriously.
If you want to try a really delicious croissant / donut hybrid, you have to come here. They are fluffier and lighter than typical donuts. You can't just eat one. But remember that they sell out often.
CONCLUSION
If you ever find yourself in London, looking for something to do, head directly to Boxpark Shoreditch. You won't even have to wonder what to eat at Boxpark, because you've got it all laid out for you right here. You have to stop by yourself to check out the rest.
When we travel, we love to find places like this where we can hang out for a few hours, try the food and have a nice afternoon. I think you'll find that it's just the right place for that. And there's a ton of other stuff to do in Shoreditch when you're finished eating and drinking!
If you have more time in London, check out these 5 top food markets. You might also like: A One-Day Walking Tour of London's Top Sights
Where to Stay in London
There are many different parts of London, and each has a different feel to it. The best location for tourists is near Covent Garden, because it's so convenient to the typical tourist attractions of the city.
Soho is also a great location if you want to be in the heart of the action, near tons of great restaurants and bars. Here are our recommended places to stay in London:
Marriott County Hall: Great value for the price. Nice affordable luxury hotel in a great location » Read reviews on Trip Advisor or check prices on Expedia
Clermont London Charing Cross: If you're planning your time seeing the main tourist sights in London, this is the perfect location » Read reviews on Trip Advisor or check prices on Expedia
The Resident Covent Garden: Covent Garden is one of the most fun neighborhoods in London for visitors. This hotel is prime location, and really nice » Read reviews on Trip Advisor or check prices on Expedia
Like this post? Share it on Pinterest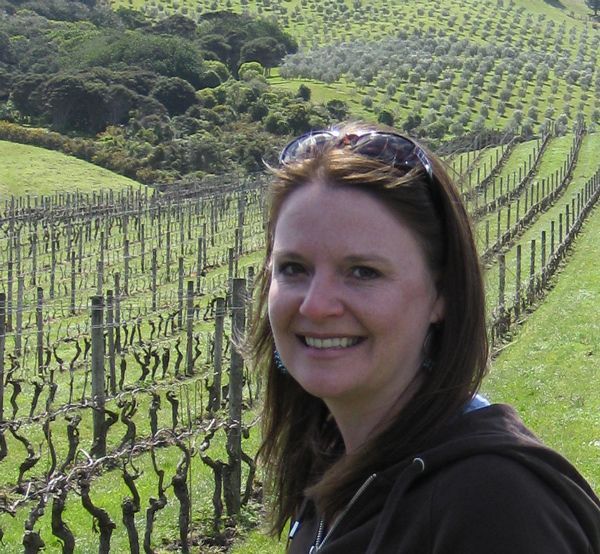 Laura Lynch, creator and writer of Savored Journeys, is an avid world traveler, certified wine expert, and international food specialist. She has written about travel and food for over 20 years and has visited over 75 countries.