Are you planning a trip and wondering what to eat in Amsterdam while you're there? That's a very good question and I think you're going to really like the answer. Amsterdam is a foodie paradise with a wide variety of cuisines to choose from and I can attest firsthand that it's super fun looking for all these foods while you're exploring the city. It's like a scavenger hunt.
You're going to find interesting meals like stamppot (pictured below), alongside dozens of frites shops with more sauces than you can imagine. You'll going to find pickled herring (don't be scared, just try it!) , and lots of Dutch cheese. Be sure to try it all. That's part of the fun.
» You might enjoy 3 Days in Amsterdam Itinerary: Best Way to See the City.
Quick Overview
If you're looking to try some authentic Dutch cuisine, be sure to sample some stroopwafels, a type of thin waffle cookie filled with caramel syrup.
Another must-try is bitterballen, deep-fried crispy balls filled with a creamy beef or veal ragout.
For a heartier meal, try stamppot, a dish made with mashed potatoes and vegetables such as kale or sauerkraut, served with sausage or bacon.
And of course, no visit to Amsterdam is complete without trying some fresh herring, a popular street food served with pickles and onions.
Planning your trip to Amsterdam?
Where to Stay in Amsterdam:
Best Tours and Experiences in Amsterdam:
Traditional Dutch Cuisine: What to Eat in Amsterdam
When it comes to food, the Netherlands has a lot to offer. Traditional Dutch cuisine is hearty, simple, and delicious. Here is a list of must-try dishes and what to eat in Amsterdam.
Fish Dishes
The Dutch are known for their love of herring. Pickled herring, served with onions and pickles, is a popular street food in Amsterdam. It might seem strange at first, but give it a try – you might be surprised at how tasty it is. Another fish dish to try is shrimp croquettes, called "garnalenkroketten" in Dutch. These deep-fried snacks are crispy on the outside and soft on the inside.
To try pickled herring, head to Stubbe's Haring, a food truck in the center of the city. Many people prefer to eat herring in bite-sized pieces, rather than the traditional way of lowering it into your mouth from the tail. The fish is presented on a paper tray, along with finely diced onions and some sliced pickles. A toothpick serves as a utensil.
Cheese
Cheese is a big part of Dutch cuisine. Gouda and Edam are the most famous Dutch cheeses. Try them on their own or as part of a cheese platter. Another cheese dish to try is "kaasstengels," which are deep-fried cheese sticks. If you're a cheese lover, don't miss out on the opportunity to visit the Cheese Museum in Amsterdam.
There are also cheese tastings you can take like this one at the Old Amsterdam Cheese Store that includes 5 different types of cheese, wine selections that pair with the cheeses, and insight into how the cheese is made. It's located at Damrak 62.
» Try this cheesy canal tour: Amsterdam Classic Boat Cruise with Live Guide, Drinks and Cheese
Dutch Pancakes
Dutch pancakes, known as "pannenkoeken," are a popular and delicious treat in Amsterdam and throughout the Netherlands. Larger and thinner than American pancakes but slightly thicker than French crêpes, Dutch pancakes are often served as a meal rather than just a breakfast item.
They can be topped with a wide variety of ingredients, ranging from sweet options like powdered sugar, syrup, and fruit, to savory combinations such as cheese, ham, and vegetables.
In Amsterdam, you'll find specialized pancake houses, known as "pannenkoekenhuis," offering an extensive menu of different flavors and toppings. Try them at Pancakes Amsterdam or Mama Pancake, both of which have multiple locations.
Stamppot
Stamppot is a traditional Dutch dish made by mashing potatoes together with one or more other vegetables, like kale, carrots, or sauerkraut. The most common version is made with kale, called "boerenkoolstamppot."
It's often flavored with various seasonings and served with a thick meat gravy and a sausage known as rookworst. The dish's name translates to "mash pot" in English, and it's beloved for its simplicity, robust flavors, and ability to warm you up on a cold day.
You'll find Stamppot on many menus in Amsterdam, so you don't have to go out of your way to get it, but it is more prevalent during colder months. We really enjoyed the Stamppot at Moeders Restaurant, located at Rozengracht 251.
Dutch Sweets and Desserts
Stroopwafels are a must-try Dutch sweet treat. They consist of two thin, crispy waffle-like layers made from baked dough, filled with a sweet and sticky syrup made of caramel, brown sugar, butter, and cinnamon, then sandwiched together.
The combination of the crunchy exterior with the gooey, flavorful filling creates a delightful contrast that makes Stroopwafels a beloved snack or dessert.
It's not difficult to find stroopwafels around Amsterdam. There are sweets shops throughout the city selling them, and often you'll see a line coming out the door. I suggest trying them from Rudi's Original Stroopwafels food kiosk on Albert Cuypstraat, Van der Linde on Nieuwendijk (the shopping street that parallels Damrak), or van Wanderen on Kalverstraat.
Frites with Sauce
Frites are a classic Dutch street food that you can find all over Amsterdam. These fries are thick-cut and deep-fried until crispy on the outside but soft and fluffy on the inside, and they're served in a cone with a generous dollop of mayonnaise, ketchup, or the local favorite, a combination of onions, mayonnaise, and curry ketchup called "patatje oorlog."
You can find Amsterdam Frites at street vendors, snack bars, and specialty frites shops throughout the city. Some well-known places to get these delectable fries include Vleminckx Sausmeesters, Manneken Pis, and the various food markets around Amsterdam. They're a must-try for visitors looking to indulge in a local culinary delight.
Poffertjes
Poffertjes are a delightful Dutch treat, particularly popular in Amsterdam. These mini, fluffy pancakes are made with yeast and buckwheat flour, giving them a light and spongy texture. They are cooked in a special poffertjes pan and typically served hot with a dusting of powdered sugar and a dollop of butter, although additional toppings like fruit or syrup may be added.
In Amsterdam, poffertjes can be found at little cafes known as "poffertjeskraam." Some popular places to try these tiny pancakes include the Albert Cuyp Market or dedicated poffertjes stalls and cafes around the city center.
Bitterballen
Bitterballen are a beloved snack in Amsterdam, particularly popular in bars and cafés. These deep-fried, crispy balls are filled with a savory mixture of beef or veal ragout, butter, flour, and various herbs and spices. They're often served with a side of mustard for dipping and are a traditional accompaniment to a cold beer.
In Amsterdam, bitterballen can be found in most traditional Dutch pubs, known as "brown cafes," as well as many restaurants and bars throughout the city. Some well-known places to enjoy this quintessential Dutch snack include Café De Klos, Café Hoppe, and other establishments in popular areas like the Jordaan or the Leidseplein.
We had the plate above at the cocktail bar, Dutch Courage, on our last trip. They were quite tasty. You can also get them at just about any of the beer bars listed below.
Beer
Amsterdam is home to a thriving craft beer scene, with many local breweries producing some truly exceptional brews. Whether you're a fan of hoppy IPAs or smooth stouts, you're sure to find a beer that suits your taste buds. Some of the most popular breweries in Amsterdam include:
BeerTemple really should be on your list. It's is a popular beer bar for beer enthusiasts, offering a wide selection of craft beers from around the world. We go there every time we're in Amsterdam and find something new.
Brouwerij 't IJ: Located next to a windmill in the east of the city, this brewery is known for its organic beers and beautiful outdoor terrace.
Oedipus Brewing: This experimental brewery produces a wide range of unique beers, including a sour beer made with sea buckthorn and a coffee-infused porter.
De Prael: With a focus on social responsibility, this brewery employs people with disabilities and offers tours and tastings at its city centre location.
There are really quite a few places to drink beer in Amsterdam so be ready to do a beer crawl while you're there!
Jenever
Jenever, also known as Dutch gin, is a traditional spirit that has been produced in the Netherlands for centuries. Made from malt wine and flavored with juniper berries, jenever has a unique taste that is not quite like any other spirit. Some of the best places to try jenever in Amsterdam include:
So whether you're a beer lover or a spirit connoisseur, Amsterdam's drinking culture is sure to impress. Make sure to try some of the local brews and jenevers during your visit to truly experience the city's unique flavour.
Unique Dining Experiences in Amsterdam
If you're looking for a unique dining experience in Amsterdam, you're in luck. From Michelin-starred restaurants to food tours and markets, Amsterdam has it all. Here are some of the best options for you to explore:
Dutch Traditional Restaurants
There are several traditional Dutch restaurants in Amsterdam that you might want to try. Here are a few options:
Food Tours
If you want to experience the best of Amsterdam's food scene, a food tour is a great way to do it. You'll get to taste a variety of dishes and learn about the city's culinary history.
Some popular food tours include the Red Light District and Food Tour, which takes you to some of the area's best hidden gems, the Food Lovers Tour, which introduces you to classic Dutch foods, and the Amsterdam Food & Canal Tour with Eating Europe, which offers stunning views of the Canals and delivers local delicacies and traditional Dutch favorites..
» Try this small-group culinary tour and taste your way through the streets.
Food Markets
Amsterdam is home to several food markets, each offering a unique selection of local and international cuisine. The Albert Cuyp Market is a great option for those looking for fresh produce and local delicacies, while the Foodhallen offers a variety of street food and international cuisine. And if you're in the mood for some traditional Dutch snacks, be sure to check out Vlaams Friteshuis Vleminckx or Manneken Pis.
Planning to visit other nearby cities? Check out our 2-day itinerary for Bruges plus where to stay in Bruges, and our list of best things to do in Brussels.
Amsterdam Tours You Might Enjoy
Frequently Asked Questions
Is it expensive to eat out in Amsterdam?
Amsterdam can be an expensive city to eat out in, but it really depends on the restaurant you choose. There are plenty of options for budget-friendly dining, as well as high-end restaurants that can be quite expensive. If you're looking for budget-friendly options, you can find plenty of street food vendors, fast food chains, and casual cafes that offer affordable meals. You can also find many mid-range restaurants that offer good value for money.
What is the national food of Amsterdam?
I don't think there's just one national food of Amsterdam. But Poffertjes are probably one of the most famous Dutch dishes. Poffertjes are small pancakes, baked in an iron skillet, and traditionally served with melted butter and dusted with icing sugar.
Like this post? Why not save it to Pinterest?
FOLLOW US on Pinterest, Instagram, Facebook for more great travel inspiration and tips.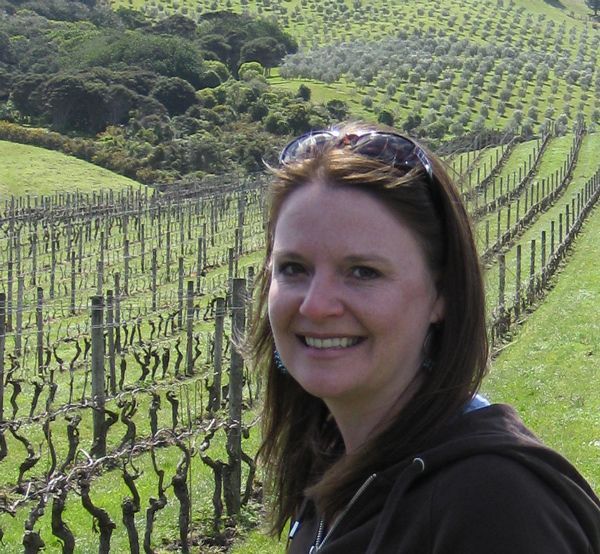 Laura Lynch, creator and writer of Savored Journeys, is an avid world traveler, certified wine expert, and international food specialist. She has written about travel and food for over 20 years and has visited over 75 countries.