If you're preparing for a visit to Hong Kong, one of the top things on your list should be to create a list of foods you must eat in Hong Kong. It's a wonderful food city, with all kinds of great food stalls, restaurants, and dishes with many cultural influences to try.
This post will set you up with a list of the most iconic foods you must try in Hong Kong. Be prepared. There are a LOT of great things to eat in this city. We'll also share some of our favorite discoveries from the Hong Kong Foodie Tasting Tour we went on.
There's really no better way to explore the food scene and find great places to go back to during your visit. Their knowledgeable guides know where to find the most incredibly tasty food at exceptional venues throughout the city, so not only are you trying the foods on your list, you're getting them from the best sources.
Start Planning
There are a lot of moving pieces to planning a trip to Hong Kong. You can use the tools below to start booking the necessary things:
Budgeting. Hong Kong trip costs: Read about prices, how to make a daily budget and how to save for your trip.
Buy flights. We recommend using Skyscanner or Expedia to find the best flight deals. Check out our guide to finding the best airfare for additional tips.
Book accommodations. We recommend using Expedia to find the best deals on hotels and apartments. We offer hotel recommendations in the itinerary below.
What to Expect On a Hong Kong Food Tour
One of the best ways to acquaint yourself with the food and to discover some of the best places to eat and drink in the city, is by taking a food tour. We always try to schedule a food tour for the beginning of our trip, so we have time to use all of the wonderful suggestions we received, and to go back to any stops along the tour that we loved.
The Hong Kong Foodie Tasting Tours include 6 stops that are thoughtfully chosen to give you an overview of the dining scene, while trying some great food at local spots you likely wouldn't have come across yourself. In all, the tour included at least 8 different types of food and drink, oftentimes more.
It's plenty of food for a full meal. Believe me, you won't leave hungry! The English-speaking guide has insider knowledge of Hong Kong and the neighborhood.
The stops on each tour can vary, and I don't want to give away their secrets, so I'll just share with you a few of the tasty foods you'll likely try along the way.
⇒ Want to include some sightseeing in your itinerary? Why not also try these fun activities:
Foods You Must Try in Hong Kong
Curry Fish Balls
Fish balls in curry sauce are a popular street snack in Hong Kong. You will find many fish ball street stands all over the city. The key to finding the best ones is to look for stands that are always busy with locals.
The balls should be made with nearly 100% fish, like mackerel, that has been turned into a paste, then rolled into a ball and boiled or deep fried, then covered in a spicy curry sauce. They can be handmade or machine made. Though, of course, the handmade ones are always best.
Stinky Tofu
Don't worry, it's not as bad as it might sound. Stinky Tofu is quite aromatic, but it wouldn't be as popular as it is as a street food if it wasn't also tasty. Stinky Tofu gets its name because the fermenting process that the tofu undergoes gives it a strong aroma. You'll know when you walk past a stand selling it. There's a distinctive smell in the air.
Dim Sum
Probably the most iconic food in Hong Kong is dim sum. There are even a few super affordable dim sum restaurants in Hong Kong with Michelin stars.
One of the most important Chinese traditions is drinking tea (also known as yum cha), and you typically always eat small bites or dim sum. This is why you can find dim sum literally around every corner of Hong Kong.
You might be able to try a few types of dim sum on a food tour, but we highly recommend going to one of these top-rated restaurants to order a full meal of dim sum. For a Michelin-star meal, head to Tim Ho Wan. The table above is filled with delicious dishes from One Dim Sum.
Pork Bao Buns
Cha siu bao is a Cantonese barbecue pork-filled bun. The bun is so fluffy and soft that it's like eating a cloud. There's nothing else like it. Bao buns can be stuffed with many different fillings, but the Cha Siu filling is the best, in my opinion.
Egg Puff

Egg puffs are one of the longest standing street foods in Hong Kong. They're called Gai Dan Jai. It's fun to watch them being made, in the bubble waffle pattern and then cooled into an arc. If you get one when it's fresh off the grill (which is the only way to eat these), they're crispy on the edges, with chewy bubbles of dough.
Roast Goose
Roast goose is the dish I will never forget. It's an iconic Hong Kong dish that you absolutely must try. The crunchy skin and layer of rendered fat over tender meat. It's a thing of true joy.
This is a dish that's synonymous with Hong Kong. It's served here like no where else in the world, and it's so delicious that you'll probably wish to come back just to taste it again. This type of goose is marinated in a blend of a myriad spices (that are being kept secret as there are sometimes even twenty!), then roasted using charcoal until it's crispy golden. The roast goose a la Hong Kong is eaten with its skin, which makes the whole experience even better.
We ordered roast goose in a tiny restaurant called Yat Lok Roast Goose in the Central neighborhood on Hong Kong Island, where diners share tables and plate after plate of succulent goose is delivered all around. Perfection.
Mango Sago
If you've had mango sticky rice in Thailand, then this Mango Sago dessert will delight you. It's tapioca balls in a coconut milk broth with chunks of mango. It's both satisfying and refreshing at the same time.
Before going on the food tour, where we were introduced to this dessert, we'd seen a few restaurants that had trays of bowls they were serving from a cart, but we had no idea what it was inside those bowls. It was dessert!
This dessert can be found in almost any restaurant in Hong Kong, but if you really want the best of the best, you should go to the place of its birth – the Lei Garden.
Chicken Feet

Not many people are going to be in a hurry to order chicken feet, unless they grew up eating them. After ordering them ourselves, to make sure we gave everything a fair chance, we realized it was probably an acquired taste. The ones we tried (above) had a sweet and peppery sauce.
We attempted to gnaw on the feet the way the locals were around us, but it was a bit of a chore. If you're going to try them, One Dim Sum is a good place to do so. Theirs get good reviews. P.S. Don't be afraid to spit the bones out. The locals are doing it too.
CONCLUSION
As you can see, there are so many things to try in Hong Kong, and these are only a small handful of the specialties you can try. It's definitely a foodie city.
The Temple Street Foodie Tour that we took takes about 3 hours and runs Mondays, Thursdays, Saturdays and selected Fridays at 6:15 pm. It ventures through the Mong Kok and Jordan neighborhoods to visit street stalls and restaurants, and you'll get to try a few of the foods we've included on our list.
Like this post? Why not share it on your Pinterest board?
(We were provided this tour for the purpose of review. However, all opinions we share are our own honest viewpoints.)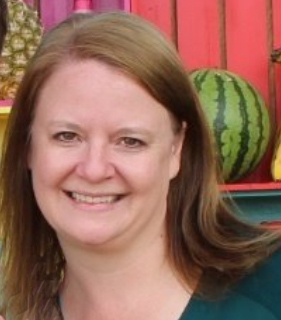 Laura Lynch, creator and writer of Savored Journeys, is an avid world traveler, certified wine expert, and international food specialist. She has written about travel and food for over 20 years and has visited over 75 countries. Her work has been published in numerous guidebooks, websites, and magazines.