If you're considering a trip to Japan, you've probably already heard about the Japan rail pass you can buy that will save money on traveling within Japan. Knowing it's available is, sadly, only half the battle. The second half is figuring out how and where to buy the Japan rail pass and if it is even worth it for you.
The Japan rail pass was designed for tourists just like yourself. Many people love the idea of going to Japan for an extended vacation (see our 7-day and 14-day itineraries), hoping around from city to city, seeing all the temples and incredible landscapes along the way; maybe even visiting during cherry blossom season. What tourists don't realize, though, is that traveling around Japan can be very expensive.
Japan has the high-speed Shinkansen train system that whisks people around at an extremely rapid pace. It's really convenient for traveling long distances in a shorter amount of time, but it's also quite expensive. Just one trip on the Shinkansen from Tokyo to Kyoto or Osaka will cost you roughly $124 one way. Add two or three other trips, and you've blown your budget. That's where the Japan Rail Pass comes in.
★ If you're ready to buy your pass, you can get them quickly and easily from this website.
What is the Japan Rail Pass?
The Japan rail pass is a virtually all-you-can-use travel pass that only tourists can buy for a specific duration (7, 14 or 21 days). You can use it on pretty much any train, at any time, without the hassle of purchasing tickets in advance. You can buy a rail pass that gets you standard seats or splurge for the Green Pass, a first-class rail pass that gets you reserved seats, plus other perks, in the best carriages.
The pass can provide significant savings over buying single tickets. The current price for an adult , standard, 7-day pass is $275 USD.
If you take the Shinkansen bullet train from Tokyo to Kyoto and back, you'll spend $254. Add in the cost of round trip airport transfers on the Narita Express to Tokyo and you're up to $314 already. Any other travel you take within Japan would essentially be free if you have the JR Pass.
The pass doesn't only include bullet trains. With the rail pass, you can take just about any train, bus, or even ferry boat in Japan (with a few exceptions; the pass is not valid on the "Nozomi" and "Mizuho" Shinkansen trains because they are outside the national rail system, but you can take the Shinkansen Hikari bullet train instead).
Before you travel, you do have to look at the routes and make sure your route is covered, but most typical routes are.
Buying a Japan Rail Pass
There are a few conditions you must meet in order to qualify to purchase a JR pass.
You must be traveling to Japan from a foreign country on a tourist visa of less than 90 days. (You MUST get an entry status stamp in your passport when you arrive that states you are there on a tourist visa, or you won't be able to redeem your rail pass.)
OR
You are a Japan national living outside of Japan. There are specific conditions you must meet as well, which are listed in this PDF.
You used to not be able to buy the pass once you arrived in Japan, but that is no longer the case. You can get one at some stations and airports in Japan. However, it's cheaper to order it in advance online. You need to purchase it no more than 90 days in advance of actually using it in Japan, so don't purchase it too early!
Want to know where to buy a Japan Rail Pass? Just click the image below to buy your passes from an authorized dealer. If you order online, you will receive a voucher, which you then trade in once you've arrived in Japan for the actual pass. You can do that at any train station or airport. The pass duration begins on the date your specify, that has to be within 30 days of when you get the pass.


How to Use the Japan Rail Pass
Once you're in Japan with your rail pass, you just have to flash the pass to the agent at the turnstiles. You should also keep your eye out for a separate turnstile just for JR pass holders. You are required to carry your passport with you when using the pass, and you might be asked to show it when you go through the turnstiles.
Want help planning?
Want to plan your own Japan trip, but need a bit of help?
ViaHero
helps travelers plan independent trips in Japan. A local expert will help you plan your perfect trip and it's very reasonably priced! You can even use our coupon code
SAVOREDJAPAN
for a 5% discount at checkout.
When is the JR Pass Not Worth It?
I did a lot of research on our train journeys before we went to Japan to see if the Japan Rail Pass would be worth it for us. You should also do that research. The only way to truly know if the pass will benefit you is to look up each route you wish to take, write down all the associated ticket costs and add it all up.
For a quick look at the typical cost of tickets to and from top cities, take a look at the chart on japan-experience.com. It will help you quickly add your costs.
There are three main scenarios where the JR pass is not worth it.
Your trip isn't long enough to warrant the cost. Since you can only buy the Japan rail pass in week-long segments (7, 14, or 21), it might not be worth it if your trip falls in between those amounts. Being there for just 5 days didn't give us enough time to benefit from the cost of the 7-day ticket. However, if you're there for 10 days, you could work your itinerary so that a 7-day pass would be worth it.
You are only taking shorter-distance trains. It's the longer distance train routes that cost the most. If you don't plan to take any or many long distance trains, then the tickets you need likely won't add up to the cost of the pass. For instance, for us, we only needed a one-way Tokyo to Kyoto, costing $124, and a couple of shorter journeys, so our total train bill came only to $200, not the $265 cost of the rail pass.
You want more control of your journeys. This is especially important when you're traveling during a peak travel period. If you absolutely MUST take a specific train, you will probably want to secure tickets for that train well in advance, which you cannot do with the Japan Rail Pass, because you can't make reservations until you've traded your Exchange Order for the actual pass.
★ If you're ready to buy your pass, you can get them quickly and easily from this website.
Want to Book a Guided Japan Tour? While you can plan your own trip to Japan, sometimes it's easier to go on a guided tour, which is a great way to experience a country you're not completely comfortable in. The language barrier in Japan can be quite daunting. If you'd feel more comfortable in the hands of an experienced guide, check out one of the tours operated by Japan and More. They offer 10, 14 and 21 day trips with small groups and exciting itineraries.
For more information, check out Japan and More's website. You'll get $100 off the cost of your tour by using our coupon code SAJN.
CONCLUSION
Only you can decide if the Japan Rail Pass is worth it for you or not. The two main benefits of the pass are monetary savings and the convenience of not having to figure out how to buy tickets for each journey. If those two things are important to you, then you should definitely buy the JR pass.
Like this post and want to save it for later? Use the Pin button on the left to add it to your Pinterest board.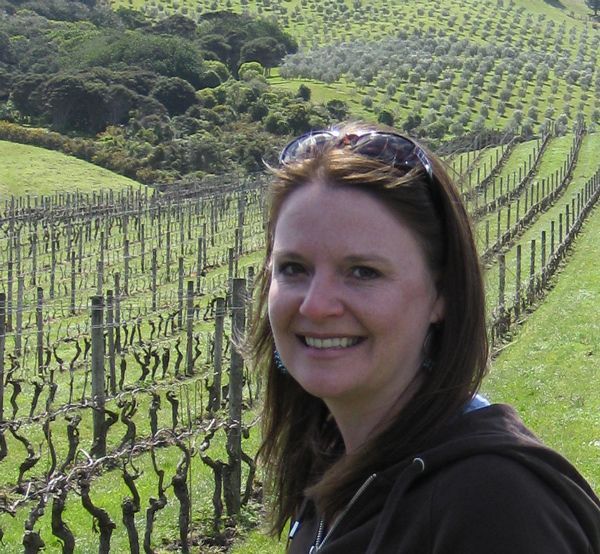 Laura Lynch, creator and writer of Savored Journeys, is an avid world traveler, certified wine expert, and international food specialist. She has written about travel and food for over 20 years and has visited 70+ countries.