If you're headed to Cuba, you're likely wondering where to eat and drink in Havana, right? What about the food scene in Cuba? Are there any good restaurants?
Before we left for our trip, we'd heard many versions of the same thing: don't expect Cuban food to be very good, you'll likely be disappointed by the food in Cuba, and make sure you take your own spices! I was convinced that we wouldn't find high caliber restaurants, but that couldn't be farther from the truth!
We found amazing restaurants, fantastic food, and a food scene that was alive and flourishing in Havana. So I'm doing my part to change the perception that Cuba doesn't have good food. Cuban food is delicious.
In this article, we'll show you where to go to find this great food and even where to find some great cocktails. I'm looking at you mojitos!
Planning a trip to Cuba? Check out our comprehensive guide on traveling to Cuba for Americans. We also have lots of tips for traveling to Cuba, along with a great guide to eating and drinking in Havana.
Cuban Paladars
In the past, Cuba's restaurants were mostly all government-owned and operated, and they had a difficult time sourcing quality ingredients, which led to a lack-luster food situation. Within the last decade, regulations have eased, allowing chefs to build their own businesses.
The change has allowed for more creativity and better quality ingredients in Cuban restaurants. As a result, some incredible food can now be found throughout Cuba, even in casas particulares, like Hostal Casa Vieja, which has opened a glorious al-fresco restaurant on its beautiful roof terrace.
Havana, Cuba, is a fascinating city with a strong culture, a vibrant neighborhood feel and a lot of talented chefs in the making. The restaurant scene in Havana has been burgeoning, as more and more paladares (privately-owned restaurants) have been allowed to take root and flourish.
Where to Eat and Drink in Havana
What you'll find here is an overview of some of the best Cuban restaurants in Havana, along with recommendation for some paladares that we weren't able to make it to, but know to be fantastic.
If you're wondering where to eat and drink in Havana, Cuba, you can count on us to steer you to the right places! Plus, we never let your eyes go hungry either! After finishing a day of sightseeing around Old Havana, you'll be ready to dig into these hearty and traditional dishes.
What to Eat in Cuba
There are a few quintessential dishes that you really have to try while you're in Cuba. These include:
Ropa Vieja — a shredded beef dish simmered in a tomato-based sauce, green peppers and sometimes onions, until it falls apart. Ropa Vieja means "old clothes" in Spanish.
Moros y Cristianos — it's pretty hard to avoid these dishes, actually. Almost every meal you order will come with a big bowl of both stewed black beans and white rice.
Grilled Lobster – Cuba is well known for lobster for tourists. It's inexpensive and the portions are large!
Mariquitas or Malanga Chips – The first is plantains, the second is a potato-like vegetable. Both are made into little crisps. We had many of these during our stay. They're similar to dried banana chips, but not as sweet. They have a nice dry texture and they're great for snacking.
Tostones – twice fried plaintains, they are usually smashed and fried into little cakes, then deep fried.
Milk flan – The perfect dessert made with sugar, milk and eggs, then covered in slightly caramelized condensed milk, it's delicious!
Arroz Amarillo con Pollo – Yellow rice with chicken. You'll get a huge serving!
Cubano sandwich – I want to believe this exists, because I love to eat them at home, but I can't be sure. Try as we might, we were unable to find one single Cubano sandwich anywhere we went. We even asked tour guides where to get one and they'd never heard of it.
Where to Eat in Havana
These are some of the best restaurants in Havana, Cuba. This is where you'll find the best food in Havana. You can't go wrong with any of these places, just make sure you make advanced reservations! Very important if you don't want to be turned away.
304 O'Reilly
One of our favorite spots for both food and drink is 304 O'Reilly. Located in a converted privately-owned apartment on O'Reilly street, this place is hopping all the time.
We were lucky enough to sneak in at 5pm without a reservation, and sat at the bar where we watched the bartender make some very creative typical beach drinks, like mojitos, margaritas, daiquiris and pina coladas. These weren't your typical boring blended drinks. Lime twirls were expertly draped across the glass and huge handfuls of basil leaves were used as garnish.
Every other time we came back to 304 O'Reilly, the place was packed and reservations only. On Saturday night around 9pm, there was a bouncer at the door not allowing anyone without a reservation near the door.
The food was very good, well seasoned, thoughtful. You could sit down for a snack from the bar menu, or eat a full meal in the small downstairs, or upstairs dining area. There's something about the intimate space, the creative cocktails and the obvious buzz in the room that makes this place unique and awesome.
Location: Calle O'Reilly #304
Cafe Artes de Aguiar
All of the paladares in Havana are located in a personally-owned apartment that either used to be the chef's house, or still is their house. The space at Cafe de la Artistas is long and narrow, with brick walls and a subdued glow for lighting.
One of the biggest draws of this location is the alley in which the restaurant is located. It shares a narrow alleyway with five or six other restaurants, each with their own outdoor dining. It's a great atmosphere.
The menu has a lot to offer, from snacks to full meals that will leave you so full, you have to roll yourself out of there. We ordered a couple of courses on a special menu they had for Christmas, and got to try a lot of different dishes they had on the menu.
Keep in mind that every entree in Cuba comes with a giant bowl of black beans and rice, which are called Moros y Cristianos in Spanish. We ordered the Cuban specialty, Ropa Vieja, and a steamed fish that came with tostones, malanga (a starchy vegetable resembling a potato in texture and taste).
Location: Calle Aguiar #22
La Guarida
One of the coolest dining experiences in Havana is La Guarida Restaurant. It's located in a really broken down building (perhaps more so than the others around it), in Centro Habana.
There are greeters on the ground floor to let you know you've arrived at the right place, otherwise you might just drive on by and never know it.
The restaurant is located on the 3rd floor of the ramshackle building, and you must go up the dramatic, winding staircase to get there. It's such a cool location, that La Guarida just cannot be missed.
The food was more modern and classy than the other restaurants in Havana that we went to. There was less of a focus on traditional Cuban food, and more desire to fulfill the vacant fine dining space in Havana's food scene. We had a trio of tenderloin with creative sauces like chocolate, blue cheese and chilis.
This restaurant has been featured on many food shows and it's very popular, so be sure to make a reservation in advance, and always bring cash because they do not take credit cards.
Location: Concordia #418
Ambos Mundos
If you're looking for a really nice place to have a drink and enjoy some music with a fantastic view, head to Ambos Mundos hotel's rooftop bar.
In the late afternoon, the place is alive with people kicking back on the comfy couches, taking in the sunset and enjoying the occasional live band. Drinks like the classic mojito, Cuba Libre, daiquiris and the Cuban beer, Buchanero are all great choices and all under $4 CUC. Get there early to get a seat with a good view.
Location: Obispo #153
Habana 61
The most modern decor that we saw in Havana was in Habana 61. It's a small restaurant with only about 10 tables and a bar. The glowing green from the Habana 61 sign continues through the narrow restaurant and gives a very modern vibe.
This is another place where you should not show up with out a reservation unless you're prepared to arrive early or wait a while.
We again ordered Ropa Vieja and loved it. This version was more tomatoey and rich than the one we had at Cafe de Artes.
We also had a starter of octopus carpaccio that was fantastic. I love octopus when it's shaved really thin, like that. The other dish we ordered was unmemorable, but the ropa vieja alone was worth the visit!
Location: Habana #61
El Campesino
I'm stretching the definition of this post right now, but it's worth it. Most visitors to Cuba won't just hang out the whole time in Havana. They often take side trips to the Cuban countryside, that include the countryside town of Viñales.
There are a lot of great paladares in Vinales, and if you're going there on a day-long excursion, like we did, you will probably be taken to whichever one the tour guide happens to like or know the best. We were very lucky to try El Campesino in Vinales.
A paladar located in the backyard/patio of a private house, El Campesino had a great view of the mountains and fields and served incredible food. We ordered the grilled lobster and the fried chicken.
Each entree comes with the usual huge bowl of rice and beans, plus another large plate of a special pineapple rice, a place of vegetables and a starter soup. By the time we finished the meal, we were so full we could hardly stand it. But the food was so good, we couldn't stop eating. All of this food was only $15 CUC per person. An incredible value.
Location: Rafael Trejo # 173, Vinales
Where to Drink in Havana
There is a strong drinking culture in Havana. Havana Club Rum is one of Cuba's major exports and is the best-selling rum of Cuba. You'll find it served in cocktails across the country. The main drinks to order in Cuba are the typical beach drinks, like mojitos, daiquiris, margaritas, cuba libre, pina colada, havana special… basically anything with rum in it.
Some of the best places to go in Havana for a drink include:
304 O'Reilly – Amazing beach drinks like mojitos, margaritas, daiquiris, and pina coladas
El Floridita – the famed bar where the Daiquiri was invented, where Ernest Hemingway used to hang out
La Fabrica de Arte Cuban – an art gallery and club, fun place to hang out late for drinks
Vista al Golfo Bar – located in the historic Hotel Nacional, one of the most interesting old flair bars
Ambos Mundos – hotel rooftop terrace with a great view and cheap drinks
La Farmacia – cool location with outdoor seating, also great for dinner!
Mostly every place has the same list of drinks on the menu at roughly the same cost of $3-4 CUC, but what sets these bars apart is the atmosphere.
Playas del Este Beach Coconut
One last recommendation is to make sure you try a fresh coconut on the beach. Filled with fresh cold coconut milk, the server will let you drink down the milk in order to accommodate as much rum as you'd like. The mixture of fresh coconut milk and rum is divine!
The biggest/best known beach in Havana is Playas del Este. It's a long strip of beach that is home to a number of different beaches that spread down the strip. The most popular is called Santa Maria del Mar. You can get there via bus, but it takes a bit longer.
The best way to go is to take a taxi, which is about a 20 minute ride from Havana. Once on the beach, you can rent beach chairs and umbrellas and there are vendors who come around regularly to sell you plates of food and coconuts (with rum, if you want!).
Where to stay in Havana?
It's a not possible for Americans to pre-book hotels in Cuba, due to the restrictions that are still in place. You can find a few sites that will allow you to book with a credit card. We strongly suggest checking into Airbnb or reserving a casa particulares. Reading reviews for Havana hotels on Trip Advisor will help narrow down the choices.
CONCLUSION
As you can see, we ate well in Havana, and we tried a lot of different foods and drinks. That's the best way to experience a new city! Have you been to a Havana Cuba restaurant and had a delicious meal? Share your Cuba food experiences with us in the comments.
Related Posts:
Quick. Check these necessities off your prep list!
Like this post? Why not save it to Pinterest?
FOLLOW US on Pinterest, Instagram, Facebook for more great travel inspiration and tips.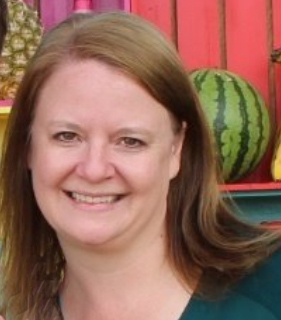 Laura Lynch, creator and writer of Savored Journeys, is an avid world traveler, certified wine expert, and international food specialist. She has written about travel and food for over 20 years and has visited over 75 countries. Her work has been published in numerous guidebooks, websites, and magazines.