Krakow is an interesting city to visit, with its enormous old town square, beautiful castle, and incredibly history. The food scene is not to be overlooked as another great aspect of the city that makes it such a great travel destination.
If you're looking forward to trying some of these dishes during your trip to Krakow, we've got the info you need about what and where to eat in Krakow.
We encourage you to try as much of the local food as possible. Krakow has a lot of international food choices that are enticing to visitors, but all the wonderful Polish restaurants should come first on your itinerary. We'll help you find the good ones, so you can avoid the tourist food that often leads to disappointment.
What Should I Order?
Below, you'll find some of the top Polish foods you should try in Krakow. Many of these are ubiquitous at the restaurants in the old town center.
Check the menu before deciding where to go, and steer clear of restaurants on the main square that have large picture menu board.
Pierogi
Pierogi are one of the most well known dishes in Krakow. You can find them at just about any restaurant serving Polish food in Krakow. They come with many different fillings, like potato and onion, beef, and mushroom, so find the one you like the best!
Where to Find It: Zalewajka Restaurant (in the Kazimierz neighborhood). Wąska 2, 33-332
Beetroot Soup
You'll find a number of different soups on menus in Krakow, including a few that are quite popular, like beetroot soup, sour rye soup, and mushroom. We recommend order them all to find your favorite. Beet root is ours.
Where to Find It: Introligatornia Smaku (in the Kazimierz neighborhood). Jozefa 20, Krakow 31-056 and Zalewajka Restaurant.
Stuffed Cabbage
Stuffed cabbage is a typical dish in Poland, and there are many restaurants in Krakow now that are dressing these delicious meat-stuffed cabbage rolls up with sauces like creamy mushroom and tomato, to modernize them a bit.
Where to Find It: Pod Baranem, Świętej Gertrudy 21, 31-049 and Zalewajka Restaurant.
Herring
Herring has been part of the diet in Krakow for centuries and it's still embraced as an afternoon snack, being served alongside drinks (or a shot of vodka) and mixed up with unique and interesting sauces, like mustard, beetroot, chipotle and curry (like the ones pictured).
Where to Find It: Ambasada Sledzia, Stolarska 8/10
Steak Tartar
We saw tartar on just about every Polish menu, and it was being served in many different forms. In most cases, it was served in a round mold on the plate. The one we enjoyed the most was the one pictured here – a more modern version.
Where to Find It: Art Restaurant, Kanonicza 15, 33-332
Silesian Dumplings in Stew
Silesian dumplings come from that region in the southwest of Poland. They are incorporated into many dishes, usually with stew or goulash on top. The dumplings are made with potato.
Where to Find It: Morela Restaurant, Stolarska 13, 31-043
Typical sweet pastries
There's no shortage of sweet treats in Krakow. Find a traditional bakery and then take your pick of the daily pastries. They go fast though, so get there early!
Flavored Vodka
Poles have been making and drinking their own homemade vodka since the early Middle Ages, but this isn't your typical vodka. The fun is in tasting the flavored vodkas that can be found throughout the city. Try anything from apricot to black pepper flavor.
Where to Find It: Wodka Bar, Mikołajska 5, 31-027 and Sklep Szambelan, Bracka 9, 30-005
Craft Beer
Beer has always been popular in Krakow, but these days there's a growing craft beer scene that's bringing some really creative beers to the market. Go ahead and try the mainstream Polish beers, but don't stop there. Check out a few of the craft beer bars too.
Where to Find It: Miejscowka (Trzechi Kumpli craft beer), Józefińska 4, 30-529 and Ursa Maior, Plac Wolnica 10, 31-060
Krakow wine
You may not yet know about the wine of Krakow yet, but it's growing in both volume and quality. There are a number of vineyards you can visit within an hour's drive of the city. Those wines are also available at city restaurants and wine bars.
Where to Find It: Winnica Srebrna Góra and Winnica Jura – you can find both of these wines on some restaurant menus as well as in the old town square on weekends when the wine booths are open and at Tango House B&B.
Where to Eat in Krakow
There are so many restaurants to choose from in the city. Even if you only choose from the restaurants in the old town center, it can be overwhelming. But you don't need to worry about all of the choices, because we're going to narrow them down for you to a few that we really enjoyed and recommend.
Art Restaurant
Located on Kanoniczna Street between the castle and the old town square in one of the beautiful old buildings that line the street is Art Restaurant, winner of a World Luxury Restaurants Award 2018.
With incredibly talented (and young) Executive and Head Chefs running the kitchen, Art Restaurant is one of the best places to dine in Krakow. Their mission is to provide a modern outlook on Polish cuisine and that's exactly what they deliver.
Both the indoor and outdoor seating areas are perfect for a relaxing meal, accompanied by professional service. We had the pleasure of eating outside in the garden and it felt like a little escape from the hustle of activity just outside the doors.
It was a great space to unwind and enjoy the exceptional meal. I highly recommend the 5-course chef's lunch or 7-course chef's dinner. The food will blow you away.
Zalewajka Restaurant
It's a really good idea to get outside the Old City Square for a walk around the Kazimierz neighborhood (Jewish quarter). There are many nice restaurants to try in this neighborhood. We would strongly avoid many of the restaurants in the Szeroka square.
Just a few streets away there's Zalewajka Restaurant, which provides a much higher quality of food, with a nice atmosphere. You can choose from Polish favorites on the menu, like their delicious soups, variety of pierogi, and main dishes (go for the pork ribs!).
Or you can choose the 5-course chef's meal, which includes a little bit of everything, plus a glass or bottle of wine. That's how we did it and it was perfect.
Ambasada Sledzia
When you're looking for a snack, but still want to keep it Polish, there's no where else you should go but Ambasada Sledzia. This small herring and vodka bar is located in a row of restaurants with a really fun vibe.
You can order a mixed plate of herring and some drinks and sit outside with the locals. It's a great way to spend a few hours in the afternoon. There are other things on the menu in case you don't like herring.
Andrus Food Truck
Another great find in the Kazimierz neighborhood are the food trucks located at Świętego Wawrzyńca 16. It's just a small parking lot with about 8 different food trucks and stands, but there are some really great options to choose from, including the Andrus food truck.
We were informed by our Krakow food guide that Andrus' Maczanka Krakowska sandwich is the grandfather of the hamburger. Whether you believe that or not, these shredded meat sandwiches are definitely worth the trip to try.
Sklep Szambelan Vodka Tasting
Flavored vodkas have been served in Krakow for many centuries. It's a tradition that you should definitely get on board with. These vodkas are lower in alcohol than you might expect. It's not like taking a shot of 80 proof Smirnoff. The milder alcohol content allows you to try a few flavors without going overboard.
There are two really great options for vodka tasting in Krakow, but we really like Sklep Szambelan. It's located just a few streets from the main square and there are dozens of flavors to choose from. If you want to take some home, just pick your bottle and get it filled up.
Where to Stay in Krakow
The Radisson is a great choice for a stay in Krakow when you want to be close to the Old Town. It's just a few blocks away, near the park, in a very good location. The hotel is rated a 5-star (4-star in the U.S.). It's a very comfortable hotel with a restaurant and bar.
If you'd rather stay in the Kazimierz neighborhood, the Golden Tulip is a modern hotel with a restaurant and bar. It's a good location for walking. The hotel is rated a 4-star (3-star in the U.S.). It's a great budget option and close to everything you'll want to see in Kazimierz.
CONCLUSION
If you're in Krakow for a few days, you can fill your meals with the dishes and restaurants above. We know you'll leave the city with a feeling that the food scene is definitely changing and burgeoning. If you try some restaurants that are not on our list, let us know where you went and what you loved about it.
Note: A big thank you to the Polish Tourism Organization for helping us find the best places to eat in Krakow. Also thank you to Symon Gatlik of Krakow Food and Travel.
Like this post? Why not save it to Pinterest?
FOLLOW US on Pinterest, Instagram, Facebook for more great travel inspiration and tips.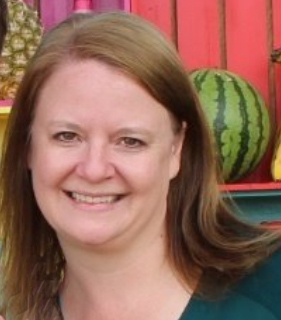 Laura Lynch, creator and writer of Savored Journeys, is an avid world traveler, certified wine expert, and international food specialist. She has written about travel and food for over 20 years and has visited over 75 countries. Her work has been published in numerous guidebooks, websites, and magazines.