Cultural diversity is one of the many ways in which Montreal's metropolitan area thrives. This city has a major culinary scene, and you can learn a lot about the culture and people from its food. That's why we want to introduce you to one of Montreal's biggest specialties: dumplings.
While you can find a lot of different types of Asian food in Montreal, one of the most popular specialties is dumplings. You can get a great cultural experience through the food you eat while traveling, so get prepared to eat some of Montreal's best dumplings.
» Interested in other parts of Canada? Read our full Canada travel guide for inspiration and additional tips. Also see our road trip guide. We also have info on Montreal and Toronto.
Planning your trip to Montréal?
Where to Stay in Montreal:
Best Tours and Experiences in Montreal:
Where to Find the Best Dumplings in Montreal
Qing Hua Restaurant, Lincoln and Guy, Shaughnessy Village
Location:
1675 Boulevard de Maisonneuve O
1019 St Laurent Blvd
With two locations, one in Maisonneuve and one in Chinatown, Qing Hua Restaurant is a staple in the Montreal dumplings scene. The team also owns Mama Dumpling and Sammi & Soupe Dumpling. So you know they're doing something right.
This locally run restaurant has been a Montreal staple for ages, and in that time, they've perfected their recipes to serve you some of the best dumplings this city has to offer. The extensive menu has everything from vegetarian to crab, soup, appetizers. Lots of choices!
The unassuming décor is enhanced by the tenderly rolled, and deliciously stuffed dumplings made ready for you by the family matriarch. Grab a beer and relax over these steamy delights. We recommend getting around 3 orders of dumplings for 4 people, as the portions are quite filling.
Mai Xiang Yuan
Address:
1082 St Laurent Blvd
1929 Rue Sainte-Catherine Ouest
Owner Li Hui immigrated to Montreal from North East China and opened the first Mai Xiang Yuan in 2010 with the second in downtown opening soon thereafter. It has a reputation of being one of Montreal's best dumplings.
On the menu are fried, steamed or boiled dumplings. Try the pan-fried pork with mushroom, leak, or cabbage dumplings. Besides the dumplings, you can also order a variety of noodle dishes and soups.
Mai Xiang Yuan is simple, not expensive, freshly prepared dumplings of good quality and in wide variety.
Oh! Dumplings
Address:
1050 Rue Clark
Making your way into the traditional area of Montreal's China Town, head south on Clark and make a discreet right onto Rue de la Gauchetiere and behold Oh! Dumplings. Oh! Dumplings has a variety of different menu options to satisfy even the pickiest eaters.
In an area inundated with different restaurants and dumpling options, we believe that this restaurant has the potential to becoming one of the go-to places for Montrealers looking to get their dumpling fix. While you're there, we recommend trying anything with lamb, as it's the restaurant's specialty.
Sammi & Soupe Dumplings
Address:
1909 Saint-Catherine St
Sammi & Soupe may quickly become your favorite dumpling spot in Montreal. They serve amazing soup dumplings with just the right amount of soup to slurp inside their steamed dumplings.
They're well known for their soup-filled xiao long bao, which are well worth the wait. Other favorites like the sweet pork steamed dumplings and the pork & green onion fried dumplings have diners posting delicious pics on Instagram, enticing diners to give them a try.
Their location on Saint-Catherine is large and accommodating. They offer take out and delivery too.
HarBin Dumplings, St Laurent and St Joseph O, Le Plateau
Address:
3829 R. Saint-Denis
4801 St Laurent Blvd
We can't help but recommend HarBin Dumplings. Straddling the trendy area of the arrondissement Le Plateau and the Mile End, don't let the location fool you into thinking this isn't an authentic dumpling experience.
The menu features a wide variety or fried and steamed dumplings, with the lamb and coriander dumplings receiving a lot of rave reviews.
What makes this restaurant stand out is it's affordability in the area, setting it apart from other establishments and bringing people in droves to the restaurant. It's small, but has a warm and inviting décor.
CONCLUSION
Montreal is a city with a lot of diverse cultures and cuisines. Dumplings is one of our favorites, but there are so many more foods to explore in Montreal.
Have you had the opportunity to try some of the delicious food in Montreal? What's your favorite?
Check out this guide to Montreal's culinary scene (it's written in German so just click the Google Translate button in your browser bar).
Where to Stay in Montreal Canada
Looking for the right place to stay in Montreal during your stay? There are two main choices – Old Montreal and Downtown Montreal. They are located really close to each other, so no matter which you choose, it won't be a hassle getting to and from the other. It really comes down to what type of feel you're looking for. Both areas have many bars, restaurants, shopping amenities.
Old Montreal Hotels
Downtown Montreal Hotels
Tours You May Like
Like this post? Why not save it to Pinterest?
FOLLOW US on Pinterest, Instagram, Facebook for more great travel inspiration and tips.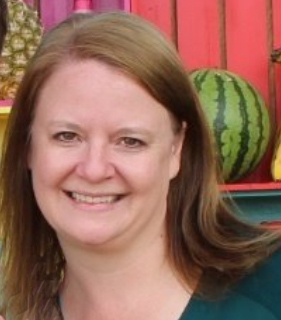 Laura Lynch, creator and writer of Savored Journeys, is an avid world traveler, certified wine expert, and international food specialist. She has written about travel and food for over 20 years and has visited over 75 countries. Her work has been published in numerous guidebooks, websites, and magazines.