You might not know the story about how food in Hawaii has rapidly evolved over the years. But if you watch food TV, you definitely know that Hawaii has some really great food trucks. It's a must-visit destination, just for the food.
While it has been a premiere foodie destination for a few decades, at least, it wasn't always as accessible as it is today. You no longer need to have reservations for the top restaurants in town, in fact some of the best food in Hawaii can be found in parking lots, street markets, and sometimes just parked alongside the road.
The food truck revolution hit hard and fast in Hawaii, bringing new flavors, new food concepts, and great new eating options to the islands. Great food is now more accessible to travelers than ever before.
The Hawaii Regional Food movement that made many Hawaii chefs (including two of my personal favorites, Roy Yamaguchi and Sam Choy) famous for the fusion of Hawaiian ingredients with classic techniques has evolved to allow chefs to be creative and to cook foods from all over the world, served in a more casual way.
If you know where to look, you can find all different kinds of street food. It's not just shrimp trucks and shave ice anymore, although they are still some of our favorites!
The food truck scene reaches from Kauai to the Big Island, so no matter where in Hawaii you're visiting, you're sure to find some of the best food trucks in Hawaii.
Food Trucks in Oahu
When you're in Oahu, don't forget the north shore food trucks, like North Shore Tacos, and Fumi's Shrimp Truck in Kahuku. The Elephant Truck, located nearby, is a local favorite serving some of the most delicious Thai food on the island. And don't forget to stop at Mike's Huli Chicken in Kahuku for Hawaii's best Huli chicken.
The North Shore is also where you'll find the famous Hawaii shrimp trucks you've been told about, with some of the best scampi you can find anywhere. As you're driving around the island, you'll see them parked along the roadside. There are also a few food truck parks, with more than one truck.
In Haleiwa, don't miss the Blue Shrimp food truck. Another local favorite for shrimp scampi is Giovanni's – often called the best shrimp truck in Oahu. You'll get a huge place of shrimp and a couple scoops of rice for a great price.
Hawaii has a delicious dessert called a Malasada, which is a yeast-leavened doughnut made with eggs, butter, and sometimes evaporated or fresh milk. After frying, they are rolled in sugar, like a delicious sugar donut. You can get these at Leonard's Bakery, but also from their roving food truck called the Malasadamobile, that can be found at Waikele Shopping Center, Pearlridge Shopping Center, Windward Mall and Koko Marina Shopping Center.
Food Trucks in Maui
Maui is full of amazing chefs taking their talents to the streets and embracing the food truck movement. You don't have to suffer through bland and overpriced tourist food in Maui, no matter where you're staying on the island.
Our favorites to try are local Hawaiian dishes and seafood, but you can find just about anything your stomach desires. Make sure to seek out local favorite, Kina'ole Grill Food Truck, located about 100 yards from Kamaole Beach 1. They serve local grill plate food.
Like Poke is a food truck that is usually parked in a lot at 591 Haleakala Highway, serving some of the best poke and katsu in Maui (and that's saying a lot!), alongside a few other Maui food trucks.
At Kitoko Maui, you'll find that farm-to-table near Michelin-quality food like braised beef loco moco. There are other food trucks nearby like Soul Brothers Southern BBQ and Wing Kings.
If you're looking for shave ice, hit up Peace Love Shave Ice in Azeka Shopping Center. It's a cute little stand with places to sit outside.
Horhitos Mobile Taqueria has fantastic tacos with local flavors that are reasonably priced near the Kihea Shopping Center.
If you're lucky to find Chef Kyle Kawakami's Maui Fresh Streatery, you must stop and try his creative and delicious takes on various cuisines, from traditional Hawaiian to Indian street food. Take to social media to find the current location of the food truck, which wanders around Maui serving some of the restaurant's best menu items, like Peruvian pork tacos and Panko-crusted Ahi rolls.
Kauai Food Trucks
New and exciting food trucks are popping up around Kauai every day. You can find all kinds of fresh and sustainable options at these roving food meccas, and you won't have to travel far to find one.
On the north shore, you can order a Hawaiian plate lunch from Hanalei Taro & Juice Co or go big with a pulled pork sandwich and deep fried macaroni and cheese from The Green Pig.
In the southern part of the island, you'll find an array of international food trucks, serving everything from classic island dishes at the Kauai Food Truck, to tacos at Chalupa's Mexican taco truck, to sushi at the Yanagai Sushi Wagon. Don't worry, you can still find shave ice trucks in the area as well!
Big Island Food Trucks
The Big Island has some really great food trucks that you can find parked all around the island in different locations. You'll find specialties like Kalua pork, Jamaican jerk chicken and fish tacos.
Also in the Island's Kona District, you can find The Rendezvous Truck, which is a local favorite serving both breakfast and lunch. If you're in Kawaihae, make a stop at Da Fish House lunch wagon for some of the freshest fish and poke around. Also be sure to visit the Waimea Homestead Farmers Market in Waimea.
CONCLUSION
As you can see, there are many food trucks in Hawaii where you can find a perfect dish to represent the current food trends of the islands. It's not just about spam and kalua pork anymore. There are a variety of foods to try in Hawaii.
Why not jump on board the food truck movement and be amazed by the choices. Do you know where to find the best food trucks in Hawaii? Share it with us in the comments.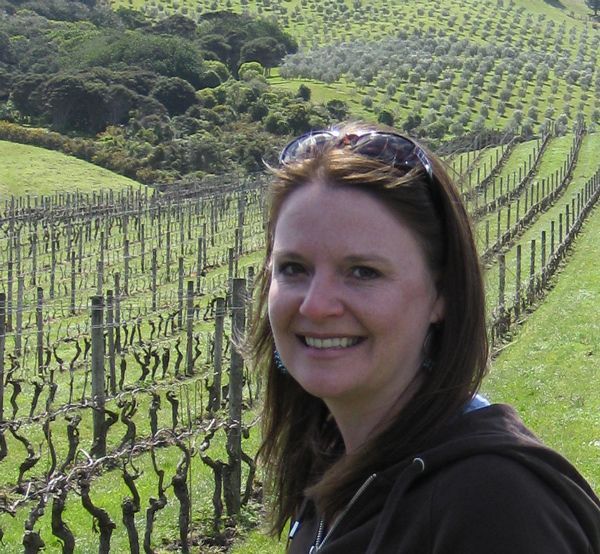 Laura Lynch, creator and writer of Savored Journeys, is an avid world traveler, certified wine expert, and international food specialist. She has written about travel and food for over 20 years and has visited 70+ countries.