One of the biggest reasons tourists visit Washington DC in the spring is to see the iconic cherry blossoms that bloom all along the tidal basin, near the National Mall. It's truly spectacular and something you shouldn't miss if you're planning to visit the nation's capital.
Why not plan your trip around this beautiful spectacle, so you can enjoy the many things there are to do in Washington DC and see the cherry blossoms at the same time? In this article, we will give you all the information you need on where to see cherry blossoms in DC.
» Want more? We've got a great 3-day itinerary to make your planning easier. Add to your plan with these 50 top activities to do in Washington DC, or see it like a local with these non-touristy things to do. We also recommend seeing these special landmarks.
When I lived in Washington DC, I used to go every year in March to see the trees blooming. Yes, it can get very busy down there at that time of year, but the crowds are generally found only around the tidal basin, not all around town, so it's still a great time to go.
We've put together a list of the best places to see cherry blossom trees in Washington, DC, and the surrounding areas. We've also included helpful information like the best time to visit and a few tips on the best way to view them. 
About the Washington DC Cherry Blossoms
The iconic cherry blossoms of Washington D.C. were a gift from Japan, as a symbol of friendship and goodwill between the two nations. In 1912, Mayor Yukio Ozaki of Tokyo presented the United States with 3,020 cherry trees.
The first two trees were planted in a simple ceremony by First Lady Helen Herron Taft and Viscountess Chinda, the wife of the Japanese ambassador, on the northern bank of the Tidal Basin in West Potomac Park.
Over the years, the trees flourished and additional trees have been added, creating a stunning display of delicate pink and white blossoms that herald the arrival of spring in the nation's capital.
The Washington D.C. cherry blossoms have gained immense popularity and are one of the most celebrated natural attractions in the United States. Every year, more than a million people from across the globe visit the National Cherry Blossom Festival, which usually takes place between late March and early April, depending on when the trees bloom.
What Is the Best Time To See Washington DC Cherry Blossoms?
The exact dates that DC's cherry blossoms bloom vary year by year based on weather conditions. However, on average, these pink buds flower around late March and early April. These blooms can stay open for up to two weeks, which gives you ample opportunity to plan your trip.
Any time of the day is suitable to visit but prepare for large crowds in the areas we mention below in the afternoons and on weekends. The best time to visit is in the early morning
March and April are also when the National Cherry Blossom Festival takes place. During this festival, the city of Washington is alive with parades, street festivals, and cultural performances, showcasing the enduring friendship between Japan and the United States, and celebrating the beauty of nature and the onset of spring.
Cherry Blossom Viewing Tips
Remember to stay flexible. The exact dates that these flowers bloom depends on many factors and can be tricky to predict at times.
The cherry trees in Washington, DC, are all over the city. You can see many of them by walking though, so wear a good pair of walking shoes.
If you're visiting during the festival, plan to get to the events early, as it can get packed. Visiting during the week is also a good way to avoid crowds.
Be prepared with your camera and tripod to ensure you get the best photos!
The cherry blossoms are for viewing only. Do not pick any blooms or damage the trees in any way.
One of my favorite ways to enjoy the cherry blossoms is to take a picnic and a blanket and sprawl out underneath them for a few hours.
Where Are the Cherry Blossoms in DC?
Tidal Basin
The Tidal Basin is the best place to see cherry blossoms in DC. Why? This park was the site of the first cherry blossom tree plantings gifted by the People of Japan in 1912. Today, almost 4000 Yoshino Cherry Trees make it one of the city's most popular spots to view these flowers.
The best part is that there is no entrance fee, and it offers a variety of vantage points within the park. However, get your camera ready for areas like the Thomas Jefferson Memorial, the Japanese Pagoda, and the Martin Luther King, Jr. Memorial.
Each of these spots offers beautiful views of the white and pale pink cherry trees either in the distance or draping over these monuments — which make for absolutely beautiful shots. That said, don't be shy to walk the whole park to find hidden spots to get the best angles.
The park gets quite busy, so try to get there as early as possible to avoid the crowds.
Note: A majority of the National Cherry Blossom Festival's activities also happen in this park.
United States National Arboretum
This arboretum first opened in 1927 and spans over 446 acres. It's in the northeast of Washington, which means it is fairly off of the beaten track.
The United States National Arboretum is lush with a variety of plants, trees, and fields. Over 70 types of cherry trees and three Sakura hybrids are within the park, with even a few rare trees from China and New Zealand.
The park is quite big, with the trees spread out, so the arboretum developed a Cherry Tree Self-Guided Tour, which you can access through the park's app. The tour stops at 27 areas within the park and explains a few facts about each tree.
Dumbarton Oaks Gardens
These gardens are in the historic Georgetown and hold a library, museum, and the Harvard University research institute. It's a great place to escape the crowds of the more popular spaces.
The grounds span over 54 acres, most of which are gardens. There are about three variations of cherry trees on these grounds, each with a light shade of pink.
You can find these on the north side of the park in the aptly named 'Cherry Hills'. This area sits at a slope at the bottom of the garden and is intentionally remote to keep all cherry blossoms in their own space. There is also a stone bridge and a narrow path nearby, which add to the whimsical feel of the 'secret garden'.
You'll need to purchase a ticket to enter, but this includes entrance to the garden museum too.
Note: There are a few garden rules you'll have to follow while here.
Congressional Cemetery
It's almost poetic to add a cemetery to the list of places to spot new blooms, isn't it?
The Congressional Cemetery on Capitol Hill is a historical burial ground that holds nearly 70,000 graves. While some notable figures call this their final resting place, many come here just for the blooms.
Here, you'll find Okame and Kwanzan Cherry Trees, which are a variation of pink Sakura throughout the area. The trees like to form an arch over the walkways engulfing you in its beauty, giving you plenty of opportunity to snap up Instagram-worthy shots. Pets are allowed, so bring them along, too, for a peaceful stroll.
Note: As it is still an active burial ground, please remain respectful while here.
Stanton Park
Stanton Park is less than a 10-minute walk from Capitol Hill, so it's not too difficult to find. Yet, it remains a hidden gem for relaxing strolls, picnics, or family time among the Washington, DC, cherry blossom trees.
The park is very small and only measures around four acres. It is named after General Nathanael Greene and hosts a statue of the American military officer. This is also where you'll find a small concentration of these trees.
The National Park Service maintains it, so the park is completely free to enter.
Hains Point
Located in the south point of East Potomac Park, you'll find another gem of an area to spot some cherry blossoms in bloom. Typically the peninsula holds late bloomers, so is an excellent spot to visit in the middle to late April.
Hains Point forms a 4.1-mile loop that is quite popular with hikers and bicycle riders because of its impressive views of the Potomac River and the Washington Channel. However, come late spring, it is popular for another reason.
You won't have to search far for these white and pink budded trees as you can easily see them along the trails and on each side of the road. There are about ten unique tree species, with about 110 trees in Potomac Park.
Note: There are no specific vantage points to look out for here, as the whole area is picturesque.
Old Town Alexandria
Now, this is a cute cobblestone neighborhood in Virginia, but still in the DC district. Each building here is built in a colonial style and has brick sidewalks which is the perfect backdrop to the blooming flowers along the roads.
The best places to see these flowers are in Wolfe Street, Founders Park, Carlyle House, and River Farm.
It is a great and quiet break from Tidal Basin for some great refreshments too. The town has fully leaned into the cherry blossom spirit, with many of the restaurants and eateries offering themed food and drinks.
Some of these treats include a Cherry Blossom Cocktail from the Alexandria Restaurant Partners with Sakenoto Jumai Sake or cherry blossom gelato. There are also a few restaurants that serve a Japanese menu during this time.
However, once you need to return back to the cherry blossom hub, Tidal Basin, you can take a convenient water taxi.
Wrapping Up Where To See Cherry Blossoms in DC
The important thing to remember when looking for where to see cherry blossoms in DC is that nature is fickle. And while there is an average date that these flowers can bloom each year, it's not a definite date.
However, the best time to visit the cherry blossoms in Washington, DC, is still in March and April. This is because even if you miss the peak blooming date by a few days, you'll still be in time for the annual National Cherry Blossom Festival.
Are you looking for more things to do in the area? Check out this list of things to do in Washington, DC, and the 10 best museums to see in Washington, DC for some inspiration.
Frequently Asked Questions
What are some must-see attractions in Washington DC?
Washington DC is home to many iconic attractions, including the National Mall, the Lincoln Memorial, the Washington Monument, the Smithsonian Museums, the White House, and the United States Capitol. Visitors can also explore historic neighborhoods like Georgetown and Dupont Circle in the city, or take a stroll along the Potomac River.
How can I get around Washington DC?
Washington DC has an extensive public transportation system, including the Metro subway and bus system, which is a convenient and affordable way to get around the city. Visitors can also use ride-sharing services like Uber and Lyft, or rent a bike or scooter to explore the city on their own.
When is the best time to visit Washington DC?
The best time to visit Washington DC depends on your preferences. Spring (March-May) and fall (September-November) are popular times to visit, as the weather is mild and there are many outdoor events and festivals. Summer (June-August) can be hot and humid, but it is also peak tourist season, with many attractions and museums offering extended hours. Winter (December-February) is typically the least crowded time to visit the city, but it can be cold and snowy.
How can I visit the White House or the United States Capitol?
Visitors can tour the White House and the United States Capitol by booking a tour in advance through their Member of Congress. These tours are free, but they do require advance planning and security screening. Visitors can also view the White House from outside the gates on Pennsylvania Avenue, or take a guided tour of the Capitol Visitor Center.
Like this post? Why not save it to Pinterest?
FOLLOW US on Pinterest, Instagram, Facebook for more great travel inspiration and tips.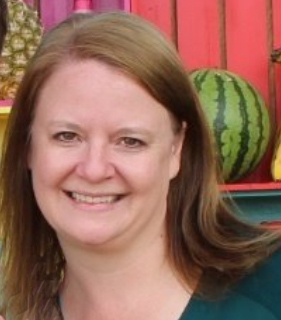 Laura Lynch, creator and writer of Savored Journeys, is an avid world traveler, certified wine expert, and international food specialist. She has written about travel and food for over 20 years and has visited over 75 countries. Her work has been published in numerous guidebooks, websites, and magazines.