To have a great vacation in this charming city, you'll need to know where to stay in Bruges. The hotel is always the first thing I book, so I can start to build my itinerary around the location where I choose to stay. This is a great way to plan your Bruges trip, because while the old town is small, it will require a bit of extra walking or public transportation depending on where you stay.
We've stayed at a few great hotels in Bruges and enjoyed each experience for different reasons. If you pick a hotel in the historic center, it will be very centrally located and within easy walking distance of the things in the center of Bruges that most tourists intend to do.
Take a look at these two top recommendations, along with three others that we think are right up at the top of the list of places to stay in Bruges. I've done a ton of research and have visited each of these hotels so you can be assured that they are all very good picks.
We have a great Bruges 2-day itinerary for you to grab. Here's our 1-day itinerary for Ghent, if you're moving onward. We also suggest a stop in Brussels, of course.
Where to Stay in Bruges – Top Hotels
Bruges, Belgium, is a beautiful and charming medieval city with a unique experience you won't find anywhere else. With its picturesque canals, cobblestone streets, and stunning architecture, it's no wonder why so many people visit Bruges. You'll be blown away by it, I'm sure. We certainly were.
For visitors, the best place to stay is in the historic center. Everything you'll likely be doing – from walking tours to breweries to canal rides – start and end in the center. So now that you have that choice out of the way, you'll just have to choose between luxury and budget, which side of the center to stay in, and what type of experience you're looking for.
All of these hotels are conveniently located near major attractions such as Markt Square and Burg Square.
Our Top Choices
Relais Bourgondisch Cruyce
If you want to stay on the canal while in Bruges, there's no better spot than Relais Bourgondisch Cruyce. It's those two wooden buildings next to each other in the photo above. This historic hotel was built in the 16th century and is beautifully decorated with antiques and exclusive artwork.
The hotel is considered one of the most romantic hotels in Europe. Each guestroom is decorated in a different style, but all are lavishly furnished with Persian rugs, antiques, and marble bathrooms. The breakfast room is a warm and elegant, with a fantastic view of the canal.
Another reason you might know of this hotel is from its cameo in the movie In Bruges, where actors Colin Farrell and Brendan Gleeson hide out, having to share a room together. Its location on the corner of one of the most photographed spots in Bruges doesn't hurt either.
There's limited on-site parking as well as close-by off-site parking for 25 euros per night. Reservations are required. Breakfast is an additional charge.
Read reviews of Relais Bourgondisch Cruyce on Trip Advisor.
---
Hotel Aragon
Hotel Aragon is a fantastic place to stay in Bruges, just a 3-minute walk to the north from the Markt. There are a number of great restaurants along the way, and it's right next to the spectacular Le Trappiste 800-year-old medieval cellar beer bar, which is where we ended every night.
The décor is a bit more contemporary with soft-hued palette finishes, modern light fixtures, and quirky wallpaper. You can choose from many different sized rooms to fit your needs and budget – from a small budget room to an 800 sq ft flat that sleeps 7 in the annex. We stayed in a triple room in the annex with a small kitchenette that would be good for longer stays.
They have a great breakfast buffet with fresh produce, bread, and cold cuts. The breakfast room is large so you won't have to wait for a table, and the staff is very accommodating.
There is a small secured, uncovered carpark on site for self parking (EUR 30 per day), but do make advanced reservations so you're assured a spot.
Read reviews about Hotel Aragon on Trip Advisor.
---
Hotel Dukes' Palace & Duke's Palace Residence
If you're all about elegant and quintessential Bruges living, look no further than Hotel Dukes' Palace. This 5-star hotel, in a 15th-century palace, was formerly the residence of a Duke in Bruges, and it still contains the regal décor you'd expect from the Golden Age.
The rooms feature the palace's original high ceilings, marble bathrooms, luxe furnishings, and modern amenities. You'll enjoy afternoon tea on the terrace overlooking the exquisite garden, with backdrops of the medieval cityscape.
This is also a great place to stay if you want to be close to Bruges' Markt Square. It's situated to the west of the square, which is just a 5-minute walk away, along with the Belfry of Bruges, and many of the other tourist sites you'll be visiting. You'll also be close to the UNESCO-listed Beguinage and Groeninge Museum.
Across the street is an annex of the main hotel, called Duke's Palace Residence. As a guest of Dukes' Palace Residence you can use all the facilities at the 5-star superior Dukes' Palace across the street. The Residence has courtyard style rooms.
Read reviews about these two hotels on Trip Advisor: Hotel Dukes' Palace & Dukes' Palace Residence
---
Martin's Brugge
For a more laid-back stay, Martin's Brugge has all you need, without the opulence and the price tag. The 3-star hotel epitomizes affordable luxury, with minimalist rooms featuring light-hued linen and floors against black accent walls.
Sometimes there's no need to spend more for a 4-star hotel, and this is one of those time, because this hotel is very comfortable and clean, and it's in a fantastic location, just a 3-minute walk to the south of the square. This is one of the most walkable hotels on our list. It's literally in the middle of it all.
You'll have access to the terrace and a cocktail bar on the property. Martin's is located behind the Belfry of Bruges, so you can expect amazing cityscape views whenever you look out the window.
Another great thing you might enjoy is the Bourgogne de Flandres brewery, located behind the hotel. Here you can enjoy a nice beer tasting in the heart of Bruges.
Read reviews of Martin's Brugge on Trip Advisor.
---
Tips for Visiting Bruges
To ensure that your trip is as enjoyable as possible, here are a few tips and things to keep in mind when visiting this charming city.
Plan ahead when traveling to Bruges. See our awesome 2-day Bruges itinerary for inspiration.
Research the different attractions around the city and decide which ones you would like to see during your stay. Be sure to purchase tickets in advance if possible, as some of the popular attractions such as Belfry of Bruges or Groeningemuseum can get quite crowded.
Choose accommodation that suits your needs. I'm sure you will find the right one in our list above, located near the main attractions so you won't have far to go when sightseeing!
Wear comfortable shoes since there are many winding streets and cobblestones throughout the city. It is also recommended that you bring along an umbrella or raincoat in case of rain.
Don't forget to sample some of Bruges' delicious food! There are great restaurants where you can try traditional Belgian cuisine such as moules-frites (mussels with fries) and waterzooi (a stew made with fish or chicken).
Be sure to visit one of its famous chocolate shops and breweries or beer bars – there are lots scattered throughout the old town area.
Planning for Europe? Here's more…
Like this post? Why not save it to Pinterest?
FOLLOW US on Pinterest, Instagram, Facebook for more great travel inspiration and tips.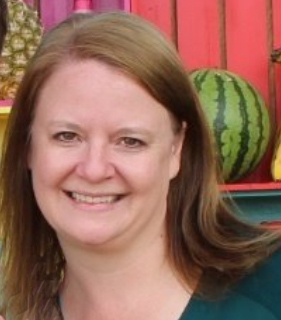 Laura Lynch, creator and writer of Savored Journeys, is an avid world traveler, certified wine expert, and international food specialist. She has written about travel and food for over 20 years and has visited over 75 countries. Her work has been published in numerous guidebooks, websites, and magazines.