Mallorca, Spain, is a major holiday destination for Europeans. It's an island well known for its calm waters and perfect beaches for magical holiday. The island might be small, but there are many choices of where to stay in Mallorca, so we've put together a guide to help you choose.
First things first, you might be wondering why the name is being spelled differently. You'll see it spelled Mallorca in Spain and typically anywhere outside of the UK. This is the correct Spanish spelling. However, some time ago, the altered spelling became acceptable as a way to help people pronounce the name correctly; thus Majorca became a popular spelling.
No matter how you spell it, the island has a plethora of great places to stay, offering everything from basic accommodations, to luxury adults-only resorts, and family-friendly beachfront hotels. You just need to know where to look to find what makes your perfect vacation.
» Want more info on what to eat in Spain? Check out our Spain travel guide. I highly recommend a pinchos crawl in Logrono or pintxos in San Sebastian, in Northern Spain. If you're going to Southern Spain, find out where to eat tapas in Seville. And don't miss a trip to the Rioja wine region.
Where is Mallorca?
Mallorca is located in the Mediterranean in the Balearic archipelago of Spain. In fact, it is the largest island. This cluster of islands are top vacation destinations because the weather is always mild to fantastic, and the beaches are incredible.
The main tourist attractions and resorts are located in the southwest of Majorca. These include Portals Nous, Santa Ponca, Palma de Mallorca, Palmanova, Peguera and Magalluf.
On the island are also two mountainous zones and a flat and fertile valley in the middle. But the area of Majorca that attracts all the tourists is the rugged coastline, with towering rock formations, caves, and nice sandy beaches.
Where to Go in Majorca?
Visitors to the island all have a different goal in mind. There is a prominent part of the island that is party-heavy and has incredible nightlife for those who wish to have a rowdy holiday. But partying is not all there is in Majorca.
You can also find peaceful spots on the island for a couples vacation, fun resorts for friends getaways, and also family-friendly accommodations where the kids will have plenty of great things to do. Making sure you know what you're getting when you book a hotel on Majorca is imperative to ensure you enjoy your holiday.
There's nothing worse than the clash of partiers and families! Below we will give you an overview of the areas that are best for each type of traveler.
Best For Relaxing On a Gorgeous Beach
Cala d'Or is a resort area on the southeast coast that offers a relaxed and upscale environment, complete with beautiful beaches, coves, and plenty of shopping, restaurants and bars. It is widely considered to be one the most beautiful areas of the island.
Playa de Muro and Port de Pollenca are both located in the north east of the island where there are both stunning beaches and views of the mountains. There are some excellent 4-star hotels in Majorca in the Playa de Muro area, which isn't surprising as it has one of the longest stretches of pristine beach on the island.
Both areas are popular among sunbathers and people looking to relax and enjoy the slow and quiet life. The small town of Soller is also a great location for beach lovers, foodies, and those seeking water sports and hiking. In fact, the Serra de Tramuntana's walking trail, Dry Stone Route, goes right through town.
The bustling Plaza de la Constitución is lined with bars and cafés, there's a busy Saturday market, and there is plenty of fresh-squeezed orange juice to drink from the Soller Valley's citrus trees.
Best For Families With Children
Families with children will want to steer clear of the party resorts and beaches with a lot of nightlife, as they can be noisy and bothersome, not to mention they offer nothing for children. One of the best areas for families is Palma Nova, which has 3 white sandy beaches and other activities for families like water parks and mini-golfing.
Other family friendly areas are Cala Agulla and Cala Minnor, and Font de Sa Cala beach, where you can find the Iberostar Pinos Park, which is 100% geared toward children. Sa Coma also has activities and accommodations geared towards families with kids.
Best For Partying and Nightlife
Nightlife is one of the major attractions for holiday goers in Majorca. There is an eclectic mix of bars and night clubs in the capital city of Palma. Just walking through the city center on a summer night will yield many opportunities, like at Paseo Marítimo near the marina, where the party stretches all along the beach.
While Palma is the main hub of nightlife activity on the island, due to its size and location, many of the seaside towns also offer good nightlife. Magaluf, in the southwest, has a reputation as being the place for partying on the island. It is one of the most touristy areas, as well.
But it is undergoing a bit of change lately to become a more family-friendly area. Santa Ponsa is also a lively beach resort area that is particularly popular with the Brits.
Best for a Weekend Escape
You might be visiting Majorca for a week or two, in which case you'd likely want to stay in one of the resort areas mentioned above, but Majorca is also good for a quick weekend getaway. Its location off the coast of Spain makes it a desirable destination for a quick trip due to its proximity to many major cities in Europe.
If you're coming in for just a few days, the best area to stay is in the capital city of Palma. While it is the city, there are no lack of beaches and things to do in Palma. You'll find everything you need is at hand there, so you won't need to rent a car.
You can book tours and activities that originate in the city. Another area that is popular for weekend getaways is Portals Nous, which is a classy enclave for those looking to do a bit of celebrity spotting, high-end shopping, or rubbing shoulders with the elite. It's just 10km from Palma, so it's easy to get to and you don't need to rent a car to get around.
CONCLUSION
How can one small island have so many great places to stay!? This is the reason we love spending time on Majorca. There are many different experiences depending on where you go.
Where to stay on Majorca is so much easier to decide when you know more about each of the potential areas.
Like this post? Why not save it to Pinterest?
FOLLOW US on Pinterest, Instagram, Facebook for more great travel inspiration and tips.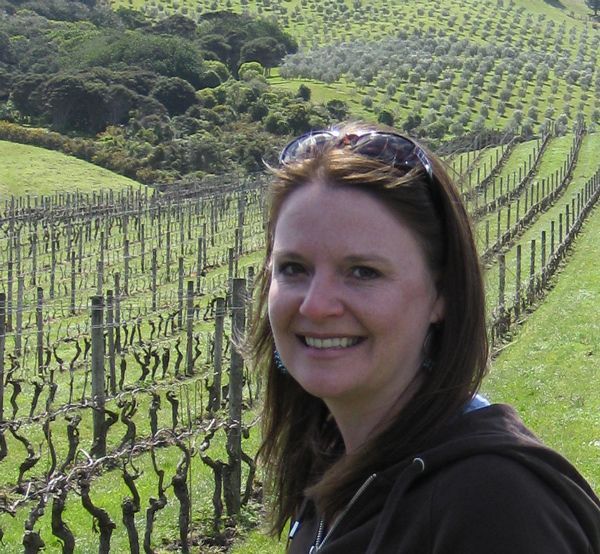 Laura Lynch, creator and writer of Savored Journeys, is an avid world traveler, certified wine expert, and international food specialist. She has written about travel and food for over 20 years and has visited 70+ countries.