In Maui, you can chase beautiful sunsets, relax on world-famous beaches and sip on Mai Tais all day long if you want to. It's one of the most beautiful islands in the world, with an endless array of beaches, snorkeling, and hiking opportunities. Whenever we go back, we always discover something new.
A Maui vacation can be very relaxing or very adventurous. The best places to stay in Maui, therefore, are very dependent on the type of vacation you're hoping to have. If your aim is to lounge at a beautiful resort on the beach, you'll choose a different spot than if you plan to be hiking the whole time.
For that reason, we've put together a list of our favorite places to stay in Maui that you can choose based on what you want to be doing. There are many areas and price points to consider. So let us help you decide where to stay in Maui.
» Visiting several islands in Hawaii? Check out our guides to Oahu (with it's gorgeous waterfall hikes), top things to do in Maui, and be sure to use our Hawaii packing list to ensure you've got everything you need.
Why Visit Maui?
Maui, aka the Valley Isle, is a tropical island with historic villages, exceptional restaurants, rich culture, lush green valleys, and stunning volcanic landscapes. There are so many things to do in Maui that you'll want to stay forever – well, at least a week!
Here are some activities one can do while staying on Maui:
How Long to Stay in Maui
Let me tell you, there are more places you can visit in Maui than you can get to in even a couple of weeks, so there is plenty to do to fill you itinerary, no matter how long you choose to stay.
A 3-day Maui itinerary might be a little too short to explore the top sights on this incredible island. It also will leave you trying to overstuff your Maui trip itinerary to the point where you forget to slow down and immerse yourself.
Since most Americans get just a few weeks of vacation a year, we find that most people take a week vacation to Maui. This is the perfect amount of time to see all the top sights and do some relaxing. You'll have 5 days to get it all in, plus 2 half days on either end with traveling to and from.
You'll Love These Best Places to Stay in Maui
With so many beautiful shores and charming areas, it's hard to pinpoint exactly where to stay in Maui, Hawaii. To make it easier for you, here are what we consider the perfect areas to base yourself during your stay.
1. Lahaina
Lahaina is the go-to town for most tourists, gathering about 80% of all Maui tourism per annum. So, this town would be an excellent start if you're after a lively experience filled with dancing and dining. You'll find that Lahaina has much to offer because of its rich history, beaches, and restaurants.
You can visit the Front Street of Lahaina, laden with fantastic restaurants, tour operations, shops, historical sites, and galleries. Shop til you drop, view local art or have a relaxing break underneath the giant Banyan tree.
Or, you could visit the Lahaina harbor and do some snorkeling or seasonal whale watching. The restaurants nearby will have freshly caught fish and mouth-watering seafood dishes with harbor views.
» Try this tour: Hāna and Beyond – Full Circle Rainforest Tour
Our Recommended Accommodations in Lahaina
Royal Lahaina Resort & Bungalows
If you're looking to stay at a place with a doorstep on the Kaanapali beach, this resort is ideal. The Royal Lahaina Resort & Bungalows is a minute's walk away from the beach and roughly 3 miles from the Lahaina Historic Old Town and harbor.
Key Features:
The resort offers a hot tub, fitness centers, and three outdoor pools for guests to enjoy.
A full-service restaurant, ice-cream parlor, and coffee shop are on site.
Guests can partake in the resort's flower lei and puka shell-making classes.
The resort provides a complimentary guest shuttle to and from Whaler's Village.
Lahaina Shores – by Hyatt Residence
The Lahaina Shores Beach Resort sits proudly on the renowned Front Street. Not only are you a 2-minute walk from the beach, but you're smack in the middle of many fun things to do in Maui.
The charming boutiques, stellar restaurants, and historic attractions are all within proximity. And if you're a water baby, a quick walk, and you'll find yourself choosing between a sunset cruise, snorkeling, diving, and parasailing.
Key Features:
You'll have air-conditioned rooms with sun terraces and BBQ facilities.
A swimming pool and hot tub are on the property.
Select rooms have either oceanfront or mountain-front views.
Rooms have fully-equipped kitchens.
Front Street, various beaches, historical sites, the Banyan tree, and many attractions are within reach of the property.
Napili Kai Beach Resort
The Napili Resort is an excellent choice for your Maui lodging. The full-service resort invites guests to spend a few nights surrounded by excellent amenities and activities. You will find that each oceanfront room or suite has its patio for you to have a glimpse of the tropical paradise.
With a 3-minute walk to the nearest beach, four pools, snorkeling, and putting greens onsite, you won't run out of things to do. Speaking of running, you can join the fitness center available to guests. And if all that is not exciting enough, a weekly Mai-Tai party will seal the deal.
Key Features:
Guests can access an open-air Maui restaurant, bar, and fitness center.
Some onsite activities include snorkeling, a tennis court, hot tub, sun lounges, and pools.
Golf courses, Whalers Village, and various beaches are all within reach of the property.
2. Wailea
Wailea is a fantastic place to stay, particularly if you're looking for upscale accommodations. Wailea is the most luxurious area of the island. However, there's not much else to do there, so if you don't intend to be resort-bound for the duration of your trip, you might want to stay somewhere else or plan for longer day trips because of longer drives to reach the island's popular destinations like the Road to Hana or Haleakala.
Despite the distance from attractions, Wailea is a great place for peace, serenity, and privacy. The resorts are very high-end and luxurious for the most discerning guests. There's also five beautiful, crescent-shaped beaches and some stellar golf courses.
Four Seasons Resort at Wailea
Nestled on the stunning Wailea Beach is this luxurious Four Seasons Maui Hotel. The resort features spacious rooms with a private bar, a coffee maker, and unforgettable oceanfront views. Apart from the Wailea Beach, you can visit other nearby beaches, including Polo, Palauea, and more.
If you're looking to explore, you can visit some top nearby attractions such as Molokini Island and Kihei Regional Park. To keep busy, you'll have many activities within reach as well. You can join tennis or golf clubs or take a stroll to see what's happening on any one of the beaches.
Key Features:
Pets are allowed on request.
Spa and wellness areas offer guests fitness and yoga classes, massages, body treatments, foot baths, and much more.
The outdoor entertainment consists of three pools, sun lounges, and a heated pool.
The resort has three restaurants on site that feature menus from various cuisines for every taste.
Other activities onsite include Aerobics, live music, tours, evening entertainment, and themed dinner nights.
Fairmont Kea Lani Maui
Located right on the beach, nearby the golf course, the Fairmont Kea Lani is a lovely place to stay, not only because it's Hawaii's only all-suite and villa luxury resort.
Fairmont Kea Lani is the ideal island getaway with six dining venues featuring four bars and one market, three swimming pools including an adult-only pool, a comprehensive fitness and wellness program and unrivaled access to the best adventures across the island.
Key Features:
All suites and villas
State-of-the-art spa
Island-inspired cuisine
Authentic cultural experiences
Kaanapali
Kaanapali sits on the Western Shore of Maui and is only an hour's drive from Kahului Airport. Its white sandy shore leads to luxurious resorts and hotels that attract many tourists. Here you can find yourself in a beachfront resort, just minutes away from crystal clear waters to sunbathe and enjoy a swim.
The renowned beach features several hotels and condominium villages known as Hawaii's first planned resort. Also sitting on the Kaanapali shore is the Whalers Village, an open-air display of a word-class shopping center filled with various stores, restaurants, and the famous whaling museum.
Bring your golf clubs to get a few shots at the Royal Kaanapali course while spotting a few whales. Or, why not head up to the Puu Kekaa or Black Rock cliff to watch or partake in the daily cliff diving ceremony. With so much to do and see, it's no wonder this beach area is highly rated.
» Try this tour: West Maui Half Day Snorkel from Ka'anapali Beach
Kaanapali Alii – by Hyatt Residence
Located on the beautiful beach of Kaanapali is a destination that will undoubtedly take your vacation to the next level. This condominium-style accommodation provides guests with top-tier amenities and services to make your stay pleasant.
A short walk to Whaler's Village and you can find yourself trying on hats or admiring art from its unique shops and local art galleries. The restaurants will serve you tasty, fresh, local Hawaiian dishes. And you'll have plenty of cultural and outdoor activities, such as golf courses, the Buddhist Cultural Park, and the Kapalua Plantation Course.
Key Features:
A spa, wellness, and fitness center are all onsite and accessible to guests.
Activities on the property include tennis, golf, canoeing, hiking, windsurfing, and many more.
Rooms contain fully equipped kitchens with ocean and mountain views.
The accommodation has an onsite convenience store, a swimming pool, and free Wi-Fi.
Whalers Village, Front Street, museums, and state parks are all nearby.
The Westin Maui Resort & Spa, Ka'anapali
Commanding Kaanapali Beach, The Westin Maui Resort & Spa, Ka'anapali has completed a spectacular transformation of its 12-acre tropical paradise, including the reveal of Kaanapali's newest luxury experience Hokupaa at The Westin Maui.
The resort is just steps away from snorkel and sunset cruises, neighboring Whalers Village and championship golf in Maui, Hawaii. Elevate your stay to a room or suite in the newly-redesigned and completely transformed luxury tower.
Key Features:
Access to the Lanai if you stay in Hokupa'a Tower
Spectacular views of the ocean and great beach access
Adults-only pools and multiple family friendly pools
---
Wailuku
A mere 10 minutes west of Kahului Airport sits a quaint town known as a commercial center and the county seat of the Maui government. Wailuku is home to many local establishments housed in wooden storefronts along Market street.
Visit these charming boutiques, farm-to-table style restaurants, and contemporary cafes for an unforgettable experience amongst the locals. And if you're looking to explore more of its rich culture, Wailuku has an array of historical and cultural attractions.
Discover an ancient sacred burial ground during your visit for an enriching experience. As Wailuku is the gateway to the Iao Valley, the resting place of Hawaiian Chiefs, and also the birthplace of the iconic Iao Needle.
Rounding Up Where to Stay On Maui
There you have it – an excellent selection of places to stay in Maui that will leave you with a lust to return. The soft sand between your toes, calm waves crashing, cocktails, and Hula dancing are just some of the things you can look forward to.
The serenade of a gorgeous sunset while staying in a luxurious hotel – is there a better way to relax? But before you experience it for yourself, look at our packing list for Hawaii to start planning your trip.
Like this post? Why not save it to Pinterest?
FOLLOW US on Pinterest, Instagram, Facebook for more great travel inspiration and tips.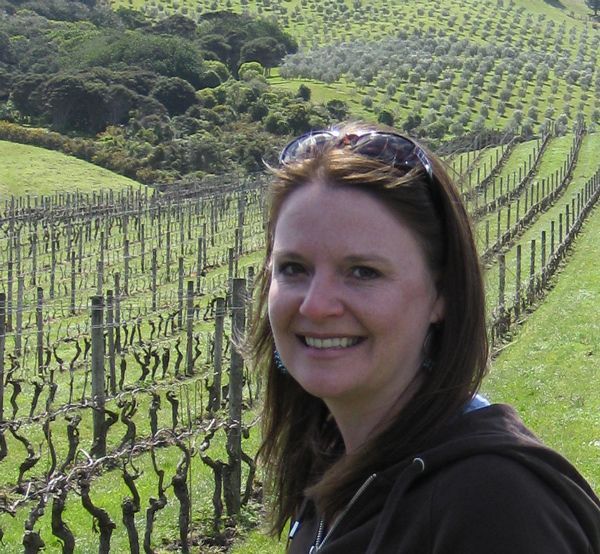 Laura Lynch, creator and writer of Savored Journeys, is an avid world traveler, certified wine expert, and international food specialist. She has written about travel and food for over 20 years and has visited over 75 countries.