Ah, picturesque Porto! The city of medieval marvels, incredible Port wine houses, tons of fun things to do and great places to eat. It's as if Portugal, this southern European country, has been carved straight out of a fairytale and Porto is the magical city it's set in.
This city has a seemingly endless tapestry of little nooks and crannies to discover, so you'll definitely want to put some thought into where to stay in Porto. We'll take you through the array of areas to stay as a traveler, to ensure you experience the ultimate Porto getaway.
» Preparing to visit Porto? You might also want to read the top things to do in Porto and where to eat and drink in Porto. Maybe head up to the Douro Valley for some wine tasting.
Best Area to Stay in Porto, Portugal | The Neighborhoods You'll Love
The neighborhoods in Porto are an assortment of unique and diverse areas, each with key features to enjoy. Each area has a specific vibe that accompanies it, so it all depends on what type of atmosphere you're after. Take a look at the top areas in the city to discover your perfect Porto vacation fit.
Vila Nova de Gaia
While it might lay on the other side of the river of Porto, this wine-infused area is the ultimate place to feast your eyes on the full view of the city.
Known for its port wine cellars, you'll have plenty of opportunities to sip on the spirit of Porto while enjoying the surrounding winding vistas from its stellar viewpoints.
The Dom Luís I Bridge connects Porto and Vila Nova de Gaia, making it a great location to close, but still have that distance from the bustling city center. This neighborhood offers amazing adventures, which include various beaches nearby.
Be sure to add the iconic Capela do Senhor da Pedra, a 17th-century chapel located on the rocks of a beach. This structure is a magnificent example of Baroque architecture and has a surreal marooned feel.
Ribeira
Easily a top contender for the best neighborhood to stay in Porto, the riveting Ribeira lives up to its reputation. This sensational space is classified as a UNESCO World Heritage site and is the hottest spot to absorb the city's history.
This charming area is peppered with colorful houses and surviving relics of worlds once lived, such as the grandeur of the Palácio da Bolsa (meaning Bolsa Palace). Make your way down cobbled paths to discover this district's quaint boutiques and to sample some of Porto's best eateries.
At night, this district comes alive with a glow of content from the swaying sea of locals and travelers alike. Whether it's the everflowing wine from dinner or the dazzling glow of the twinkly lights from the city, you're in for an intoxicating experience (in the best way).
Miragaia
Another historical haven situated in Porto, the district of Miragaia, is a medieval treasure waiting to be discovered. This cultured space is a spectacular sight and is known as the suburbs for the Jewish and Armenian communities in Porto's history.
Its rainbow-hued houses and cobbled alleyways will transport you back to simpler times, where character is crammed in every crack. With small-spaced art galleries and local eateries, you'll experience an old-town feel right within the city's vicinity.
7 Best Places to Stay in Porto, Portugal
Porto is a playground of places to discover and explore. From the riverside property to the hilltop hotels, this city has a variation of accommodation fit for any type of traveler. Take a look at the top places to stay in Porto to have the trip of your dreams in the Norte Region:
InterContinental Porto – The Royal Experience
Ever felt like acting out your dreams of living like a king or queen? Well, at the InterContinental Porto – Palácio das Cardosas you'll be able to revel in the regal pleasures of a renovated palace.
With a marble floor entrance, sparkling chandeliers, and exquisite dining — this Porto Portugal lodging is an 18th-century relic of refinery. This 5-star establishment boasts phenomenal views of the well-known historic center of Porto, which makes it the perfect spot to enjoy the scenic splendors of this vibrant city.
Key Features:
Authentic on-site restaurants that offer a unique twist on traditional Portuguese dishes. From caviar to lobster, you're in for a treat.
A state of the art24-hour fitness facility to work all those pastéis de natas away is available on the premises.
A few minutes walk to major public transportation hubs, such as the São Bento Metro Station.
The Yeatman – The Modern Elegance Experience
Picture this — opening your very own terrace doors to welcome the early rays illuminating the expansive vista of Porto in all its glory. Situated in the popular neighborhood of Vila Nova de Gaia, this 5-star slice of pampering heaven is the best to leisure your days away in style.
The Yeatman offers a romantic escape from nearby Porto. It has an array of amenities to knock your socks off. From the Caudalie skincare products in your room to the peaceful paradise of the spa facilities, this chic space offers a personal touch that can't be beaten.
Key Features:
A restaurant with 2 Michelin stars will make any foodie feel faint with pleasure from the decadent dishes and fine local wines.
There is a hot tub at the spa to toast a day of exploring while sipping on some bubbly while being up to your neck in bubbles.
Pestana Vintage Porto Hotel – The Old School Glamour Experience
The Pestana Vintage Porto Hotel & World Heritage Site is a 5-star establishment that embodies the very essence of Porto's undeniable charm. Located on the edge of the Duoro river among tourists, locals, and lovers, you'll fall head over heels for this 16th-century hotel.
From its quintessentially Porto colorful exterior to the preppy decor inside the building, Pestana Vintage Porto Hotel is the place to be. With its proximity to the river, you'll be able to set sail on an aquatic adventure as soon as you step foot out of the vicinity.
Key Features:
Situated in the heart of Porto in the Ribeira, you'll have no problem getting to your chosen tours on time.
The RIB restaurant offers a splendid breakfast while overlooking the Duoro River. Need we say more?
The House of Sandeman – The Quirky Experience
The House of Sandeman, which is one of the Port houses you must visit in Vila Nova de Gaia, has a privileged position right in the center of it all. They now offer accommodations, which scream location, location, location.
They have both hostel accommodations – shared dormitory style rooms – and suites with private bathrooms, so don't let that scare you away. The superior double room with river view is an exceptional place to stay within the Vila Nova de Gaia.
This establishment is set in a port wine cellar building, which allows you to be engulfed in one of the city's most famous exports. A delicious breakfast is included for all patrons; you'll be able to socialize with various tourists and travelers from all walks of life.
Key Features:
With a 24-hour front desk at the hotel, you'll have no problem checking in from those dreaded early morning flights.
A restaurant right on the river that features live music on selected evenings.
YOUROPO – Ribeira Gaia – The Perfect Location Experience
Located right on the waterfront in Vila Nova de Gaia, YOUROPO – Ribeira Gaia is a fantastic find if you're looking for a self-catering apartment. Just off the main street, you'll step into the building to find a fully furnished apartments with a a simple, yet stylish vibe.
Equipped with a kitchen, living room, and balcony, you'll have the perfect opportunity to practice the art of living in Porto in your own private space. From admiring the river view while cooking to lounging and watching television, an apartment in this city is nothing other than sublime.
The view from the balcony is truly unsurpassed. We loved this place and will return to it again and again when we visit Porto. It's comfortable, clean, modern, and with the absolute best location for port tasting.
Key Features:
This accommodation offers a car rental service at the apartment to ensure a convenient experience.
YOUROPO is situated only 1 km away from the Gaia Cable Car, so get ready to see the city of Porto from a bird's eye view.
Torel Avantgarde – The Sophisticated Arty Experience
From its gorgeous garden area to its artsy bohemian trimmings, Torel Avantgarde is for travelers wanting to experience a taste of stylish living.
Whether you lounge at the pool in bliss or like to spend time in the flower room, this space provides a rollercoaster ride for the senses. Located in the Miragaia neighborhood, you'll have easy access to the galleries and concept stores in the area.
Key Features:
This Porto accommodation serves divine dishes at the on-site restaurant.
Some superior suites include a magnificent view of the cities, which will be sure to give you the Rapunzel fantasy you've been aching for.
Final Thoughts on Where to Stay in Porto, Portugal
While Porto is known as one of the largest cities in Portugal, this sun-drenched metropolis is far beyond the city life you've come to know. If you're looking for the best area to stay in Porto, you have an amazing array of districts to choose from.
From watching the lights of the boats sparkling on the Duoro river to wandering the streets without any destination in mind, Porto offers a glimpse into the wonderful world of slow living. The best places to stay in Porto will be sure to provide unforgettable memories of your Portugal vacation.
Like this post? Why not save it to Pinterest?
FOLLOW US on Pinterest, Instagram, Facebook for more great travel inspiration and tips.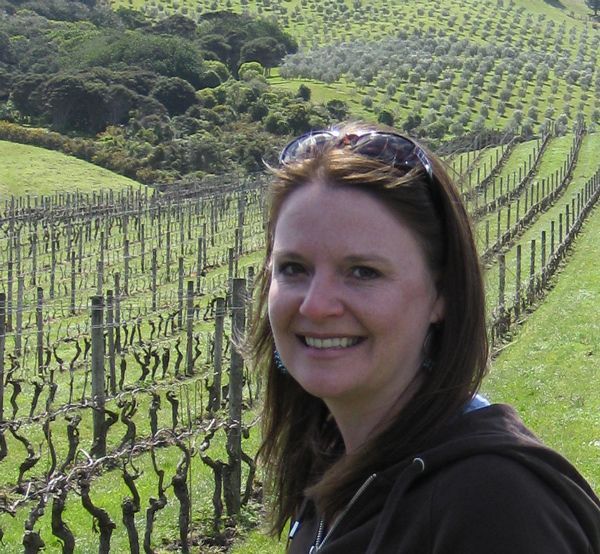 Laura Lynch, creator and writer of Savored Journeys, is an avid world traveler, certified wine expert, and international food specialist. She has written about travel and food for over 20 years and has visited 70+ countries.