There's no denying the allure of an escape to the island of Sicily. It's got the hallmarks of an idyllic getaway destination from coast to coast. If you've decided to visit Sicily, you're in for an unforgettable vacation.
There are more than enough reasons to visit Sicily. There's the towering Mount Etna that is steaming with plume of ash most days, the striking medieval towns brimming with history, coastal cities that offer culture and cuisine, and some of the best wine and food in Italy.
It's not exactly a small island though, and getting around to all of the places you likely want to visit will take some planning and a lot of driving. We've put together 15 places to stay in Sicily for an epic adventure. You can choose a few of these and hop around, or stick with one and really dig in.
Sicily's beach hotels promise an unforgettable getaway. From seaside resorts in Taormina to hideaways in Cefalu, these hotels offer much more than a place to lay your head. 
Visiting soon? Check out our expertly curated Sicily itinerary to help you plan the perfect trip, from where to visit, the airports that are closest to the places on our list, plus our guide to wine tasting in Sicily, the food you should eat, and the best beach hotels on the island.
15 Best Places to Stay in Sicily, Italy
Offering a variety of charming, sleepy towns to bustling cities overflowing with attractions and activities, you're bound to fall in love with Sicily. So let's dive into a few premier places to visit aimed at being your next Sicilian paradise playground.
1. Palermo
The dynamic capital of Sicily, Palermo, which has its fair share of history and culture throughout its streets, is almost a no-brainer to visit.
Palermo boasts many attractions, such as the Norman Palace and Palatine Chapel. If you're after a taste of local life, the Vucciria market is ideal for shopping or to glimpse artwork by regional artisans. Visiting Via Principe di Belmonte offers retail and the chance to indulge your taste buds at numerous restaurants.
The city also has a vibrant landscape of trendy bars and clubs, while other nighttime events include ballet and opera performances. Heading to Mondello, you'll quickly find one of the best beaches in Sicily, Mondello Beach.
Where to Stay
Luxury 5-star family-run hotel: Rocco Forte Villa Igiea -a renovated Art Nouveau palazzo overlooking the gulf or Palermo offering luxurious rooms and suites.
» Try this Sicilian Cookery Lesson while you are in Palermo.
2. Cefalu
Another of the best places to visit in Sicily, the town of Cefalu, seems almost to be cut from an entirely different cloth to that of the more energized Palermo. It's definitely the spot to visit if you're after a laidback and peaceful staycation.
Although it's only 40 miles from the capital, it does present an entirely separate experience. Sightseeing here is dominated by the central Cefalu Cathedral, where the ancient fishing town heritage is fully displayed.
The main street, Corso Ruggero, has terrific restaurants specializing in seafood and authentic Sicilian cuisine. You simply can't skip a pastry from Pasticceria Pietro Serio, the oldest pastry shop in Cefalu, while heading up La Rocca to the Temple of Diana is a must.
Where to Stay
While small, the town of Cefalu does offer fantastic accommodation options, with Hotel La Plumeria being one of the best. It's ideally located to explore the surrounding beaches, showcasing quintessential coastal luxury throughout its room and suite offerings.
3. Taormina
If you're ever wondering where to go in Sicily for a genuine Italian adventure, the gorgeous town of Taormina is the answer. It's as close to picture-perfect as possible, with stunning buildings draped in vines and flowers perched atop a hill overlooking the Ionian coast.
You'll find many pristine beaches, with the most famous, Mazzarò, close by and accessible via a scenic cable car from Via Luigi Pirandello. Within the town, hotspots include the Teatro Antico di Taormina, where you can catch fantastic live performances.
Or, if you're in the mood to discover a medieval village, Castlemola, with its unparalleled views of Mount Etna, is a few minutes away. Party animals can head to Panasia Beach, which turns into a lively nightlife hub at sunset.
Where to Stay
There are many exceptional hotels, but none like the Belmond Grand Hotel Timeo. Besides offering amazing service and uber-luxe facilities, it boasts direct views of Mount Etna.
» Visit the Italian Opera while you are in Taormina.
4. Catania
Sitting in the shadow of Mount Etna lies the second-largest city in Sicily. Catania is, without a doubt, one of the best places to stay in Sicily if you're exploring the island's eastern region.
Beyond it being very well-connected to other popular destinations such as Taormina and Syracuse, it's the perfect base for any adventures to the famed volcano. It also offers a great blend of beach holiday potential and Sicilian culture.
Speaking of beaches, if you're after the idyllic shores to lounge on, venture to the sandy beach of La Playa. In contrast, if you're after water sports and offshore excursions such as kayaking, the rocky coast of Riviera dei Ciclopi in the north of Catania is ideal.
Where to Stay
With tastefully decorated rooms and high-end amenities and facilities, the Liberty Hotel is one of the best in the city.
» Try this Catania Street Food Walking Tour.
5. Syracuse
Another noteworthy spot to include in your Sicilian adventure is the historic city of Syracuse. It is easily one of the best places to live in Sicily, even if it's just for a few nights. Considering that it's also close to other beautiful Sicilian areas, you shouldn't skip a visit.
One of the best things to do here is go on a sightseeing journey as the city (at nearly 3,000 years old) showcases impressive architecture. These include Greek, Roman, Byzantine, and, of course, Baroque influences. Thanks to this, the city is a UNESCO World Heritage Site you'll love to get lost in.
Some other standouts of Syracuse include the island of Ortigia, which boasts numerous charming cafes and shops. Alternatively, set out and explore the Neapolis Archeological Park or the city's very own Greek Theater.
Where to Stay
The Caportigia Boutique Hotel is a surefire winner in the battle for the best Sicily, Italy, accommodation. A 5-star high-end property with an excellent location in the city, you'll find its luxurious suites with breathtaking views to be the ideal home away from home.
» Try this Full-Day Private Mount Etna Experience from Siracusa.
6. Trapani
No worthwhile guide on the best towns in Sicily would be complete without including a true icon of the island's west coast. Of course, we're talking about the superbly tranquil and magnificent port city of Trapani.
If you've ever wondered where to stay in Sicily for the best beaches, you have your answer here. Trapani has many ancient buildings to explore, thanks to its rich multicultural past. Just outside the city borders, you'll find the medieval village of Erice and the prehistoric Scurati Caves.
However, there's also much to see in Trapani itself, such as the Trapani Cathedral or the Museum of Illusions. At the same time, nightlife-chasers can revel in the addition of numerous bars, lounges, and clubs that have opened as part of local investment in tourism.
Where to Stay
The Rooms of Andrea Hotel in the center of Trapani is a 4-star property with an ideal location for exploring the city; it's one of the best.
» Try this Boat Tour "A day in the Egadi Islands" Favignana Levanzo from Trapani.
7. Ragusa
Adding the city of Ragusa to your to-visit list wouldn't be a bad idea if you're after a holiday to Sicily that'll stick with you forever. After all, the city has been continuously inhabited for more than 4,000 years, so it has to be something extraordinary.
You shouldn't skip an opportunity to catch the views from the upper town over Ragusa Ibla while admiring Ragusa's endless displays of classic baroque architecture. The seaside resort-style neighborhood of Marina di Ragusa is also worth a visit.
Why? Besides the captivating golden beaches that dominate its coastline, you'll find a lively nightlife hub and the recently restored former port of the city. And for foodies, there are numerous restaurants along its streets dishing up the best Ragusan delicacies.
Where to Stay
The Relais Antica Badia is a grand, luxurious hotel with eye-catching rooms, suites, a spa, and an on-site restaurant, San Maurizio 1619 Truffle Bistrot.
8. Agrigento
What was once the seat of the ancient Greek empire, today, the city of Agrigento is home to Sicily's most famous tourist attraction. Visiting this historical city is the perfect opportunity to immerse yourself in its past with a tour of the Valley of Temples.
Considering Agrigento's location along the island's southern coast, there's no shortage of epic beaches to explore as well. The city lies within easy reach of Scala dei Turchi and its awe-inspiring limestone cliffs. Also close to Agrigento, you'll find one of the most beautiful beaches in Sicily, Lido Rosello.
The best part about the city is that while it's one of the island's most popular tourist destinations, the atmosphere is peaceful escapism. Although, there is also an up-and-coming nightlife scene for after you've spent a day out and about.
Where to Stay
While there are a few options to choose from in Agrigento, the charming Doric Boutique Hotel offers contemporary luxury and convenience.
9. Aegadian Islands
Although not just one place, the picturesque Aegadian Islands off the northwest coast of Sicily has to be a stop on your trip to the island. Comprising a total of five islands, its three largest ones are the most popular.
The islands of Favignana, Levanzo, and Marittimo boast the widest variety of things to do for a memorable visit. These islands are primarily about beach life, and you have many to choose from. Especially in Favignana, where Spiaggia Beach and Calamoni Beach take the top spots.
All five islands, including the smaller ones of Formica and Maraone, are easily explored on foot, each featuring pure coastal bliss. So whether you're in the mood to lounge under the Sicilian sun or head underwater snorkeling or diving, you'll be in the right place.
Where to Stay
The best place to stay in the Aegadian Islands is Hotel Tempo di Mare, on Favignana, with a panoramic terrace with views of Levanzo Island.
10. Messina
The vibrant port city of Messina, which is located the closest to mainland Italy, is an absolute standout for fans of history, architecture, and cuisine. There's no way better to begin your visit here than with its trio of famous attractions.
The most famous is the Messina Cathedral which dates back to 1551, while the Piazza del Duomo and the surrounding square are fantastic first-visit options. Another addition to your trip here should be exploring the Messina Bell Tower.
Should you want to capture some of the best views of Messina, head to the Temple of Christ the King, where you can see as far as mainland Italy on a clear day. Although some consider it odd, the Camposanto cemetery complex is another highlight and is considered one of the most beautiful of its kind in Italy.
Where to Stay
Situated along the main retail street of Messina, the VMaison Hotel is a fantastic option for your visit to the city.
11. San Vito lo Capo
Among the best cities in Sicily is the breathtaking beach resort of San Vito lo Capo. Sitting at the tip of a cape on the island's northwestern corner, it's a modern retreat destination with a few historic buildings to explore.
Ideal for family vacations, the resort town is all about relaxation and indulging in as much of it as possible. Here popular activities include sunbathing, swimming, and treating yourself to various cuisines served by several distinct restaurants.
However, if you're in the mood for a break from Sicily's cultural and coastal attractions, head to the Riserva Naturale Dello Zingaro. As the first natural reserve set up on the island, it's a unique location perfect for outdoor lovers.
Where to Stay
The aptly named Hotel Capo San Vito is an excellent choice to spend a few nights while you explore the region.
» Try this Full-Day Boat Tour in San Vito Lo Capo.
12. Marsala
On the west coast of Sicily, you'll find the coastal town of Marsala. Most commonly associated with Marsala wine, it's a lively destination and an excellent choice for exploring this part of the island.
Surrounded by some of the best wineries that Sicily offers, it's the best place to be if you're interested in tastings of many of the finest world-class wines. Ideal for couples looking for a romantic getaway destination Marsala also has a historic town center, picturesque harbor, and diverse culinary scene to discover.
For a more natural excursion, head to the Stagnone Nature Reserve, where you can wander around numerous salt fields. While here, you can tour one of the many windmills that dot the landscape at Saline della Laguna.
Where to Stay
One of the top accommodation options in Marsala, the Viacolvento Aparthotel, is a stunning 4-star property in the center of the town.
» Try this Boat tour of the island of Mothia and Marsala salt flats.
13. Aeolian Islands
Located in the Tyrrhenian Sea, the volcanic archipelago known as the Aeolian Islands is another stellar option for your time in Sicily. Consisting of seven major islands, each brim with impressive things to do and places to see.
On the largest island, Lipari, you'll find fantastic hiking paths, pebbled beaches, and even a dramatic white-washed canyon, the Cave di Pomice. You can head to the island of Vulcano, famous for its wellness centers focused on mud baths and several black sand beaches.
Or make your way to the prettiest of the several islands, Salina. Heading into nature is the best thing to do here, as Salina stuns with twin-peak mountains, gorgeous valleys, and must-visit vineyards.
Where to Stay
The 4-star aparthotel, Residence Acanto, on the island of Lipari, should be your first choice when visiting the Aeolian Islands.
» Try this tour Sunset Trekking on Stromboli – Ashàra Volcanological Guides.
14. Noto
The city-state of Noto is a Sicilian destination like no other. Widely considered the capital of Sicilian Baroque architecture, it's also famous for its astronomical array and wine production.
Located in Val di Noto, you have to visit its renowned ornate cathedral, which is a UNESCO World Heritage site — along with the town itself. Aside from that, there are countless Palazzi to tour throughout if you're after an authentic Sicilian experience.
Don't expect a buzzing nightlife scene here, though, as the town mostly features a few small pubs, cafes, and restaurants. However, if you want the ultimate in a laidback Italian escape, there is no better spot for it than Noto.
Where to Stay
Sitting at the higher-end of properties in the city, the Hotel Porta Reale is a splendid 4-star property close to the city center.
15. Castellammare del Golfo
Taking into consideration that Castellammare del Golfo is a relatively small town, it is a non-stop whirlwind of amazing sights and sounds. This tiny village is considered one of the most beautiful in Sicily and worthy of your time.
Sitting in an equally stunning area, most of the attractions here revolve around the marina, which sits in the heart of town. You can also tackle an excursion to the historical Arab-Norman Castle.
For the more adventurous, numerous hiking trails lead to the summit of Monte Inici, the imposing mountain peak looming over the city.
Where to Stay
When touring the area and city of Castellammare del Golfo, the 4-star Hotel Cetarium is the ideal home-away-from-home. It boasts numerous on-site features, including two restaurants.
How to Get to Sicily
Sicily is a beautiful island located in the southernmost part of Italy, and there are several ways to get there. The most common way to reach Sicily is by plane. The island has several airports, including the Catania-Fontanarossa Airport and the Palermo Falcone-Borsellino Airport, which receive regular flights from major European cities.
Another option is to take a ferry from mainland Italy. Ferries run from several ports, including Naples, Genoa, and Livorno, and offer a scenic and relaxing way to reach Sicily.
If you prefer to drive, you can cross the Strait of Messina via the A3 motorway, which connects Calabria on the mainland to Messina on the island.
Tips for Traveling to Sicily
When traveling to Sicily, it's important to keep a few tips in mind to make your trip as enjoyable as possible.
Rent a car or hire a driver to explore the island, as public transportation can be unreliable and limited in some areas.
Be prepared for hot and humid weather in the summer months, and plan accordingly by packing light, breathable clothing and plenty of sunscreen.
Immerse yourself in the local culture by trying the delicious Sicilian cuisine, which includes fresh seafood, pastries, and pasta dishes.
Don't miss out on visiting some of the island's most famous attractions, such as the ancient Greek temples at Agrigento, the picturesque fishing village of Cefalù, and the stunning beaches of Taormina.
Who Is Sicily For?
I personally think anyone would love Sicily. It's steeped in history, culture, and amazing scenery, but you might be wondering if you'll find something there for you.
If you're a history lover, you're going to really enjoy the island's ancient Greek and Roman ruins, including the Valley of the Temples in Agrigento and the Roman Amphitheater in Syracuse.
Foodies will love the fresh seafood, arancini, and cannoli. The island is also famous for its wine production, and wine tastings and vineyard tours are a popular activity.
Nature lovers will enjoy exploring the stunning landscapes of Sicily, including Mount Etna, the largest active volcano in Europe, and the picturesque Aeolian Islands, which offer great hiking and swimming opportunities.
The island's beaches are some of the most beautiful in Italy, with crystal-clear waters and sandy shores. Some of the best beaches in Sicily include the stunning Scala dei Turchi, the white-sand beach of San Vito Lo Capo, and the black-sand beach of Giardini Naxos.
Plan Your Sicilian Holiday with these Top Places to Visit
Well, there you have it. The ultimate roundup of the best places in Sicily you can't skip when planning your visit to the island. Whether you're after sun, sand, and sea or want to dive into local history and explore its diverse culture, there's something for everyone.
Now if you're wondering which Sicilian entries are ideal for an intimate getaway, check out our guide to the most romantic destinations in the Mediterranean.
Like this post? Why not save it to Pinterest?
FOLLOW US on Pinterest, Instagram, Facebook for more great travel inspiration and tips.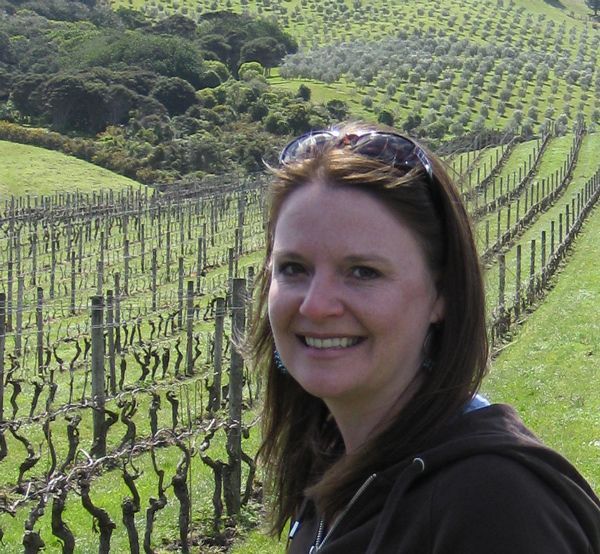 Laura Lynch, creator and writer of Savored Journeys, is an avid world traveler, certified wine expert, and international food specialist. She has written about travel and food for over 20 years and has visited over 75 countries.