The Douro Valley is one of the most gorgeous places to travel, not only because of the sparkling Douro River that runs though the valley, but the towering walls of vineyards that surround you, and the seemingly always blue sky that glimmers against the water.
Particularly from spring until fall, the Douro Valley is one of the most beautiful places on earth. You won't believe your eyes. And to go along with that beauty are some of the most amazing hotels and home stays, as well as plenty of great things to do. If you're looking for where to stay in the Douro Valley you can't go wrong with any of our recommendations, all places we've stayed at and loved.
» Visiting soon? Check out our Portugal travel guide and how to spend 10 days in Portugal. You might be interested in visiting the gorgeous town of Porto for amazing food, as well as the Douro wine region.
Top Areas to Stay in the Douro Valley
When it comes to choosing your accommodation in the Douro Valley, there are a few different areas you might want to consider. Each has its own appeal, depending on what you're planning to do. We are often going there for wine tasting, so we want to stay where it's easy to get a driver to take us to the wine areas.
The top areas to stay in area:
Peso da Régua – I like to stay here because it feels less touristy. The train station is the center of the town and there are restaurants, cafes, and wine shops at the train station. It's also pretty centrally located for getting a taxi to wineries nearby.
Pinhão – Probably the most popular area to stay in due to its gorgeous hillside views and location right on the river and quayside. You can easily get a boat charter from here to see the valley, which is an activity I highly recommend. There are also a number of great wineries within walking distance, lots of great restaurants, and the train station is in the middle of it all.
Lamego – This cute town is located to the south of Peso da Regua and it has a lot of services for tourists, but it's not located on the river, which I think is a huge drawback, so I think it's better for visiting than staying.
Our Favorite Places to Stay in Douro Valley
Six Senses Douro Valley
I really don't think I've ever seen such a stunning hotel, and it's not just about the views at the Six Senses, although you will surely be knocked off your feet when you see the view. The Six Senses is really the total package. There are resorts, and then there's the Six Senses. There are so many things you can do right on the property that you might find it undesirable to ever leave.
There's a swimming pool, an organic garden, a luxuriously decked-out spa, a wine library, an Alchemy Bar, a fermentation school… I can't even list all of the things they have to do there. It would take too long. They also have plenty of dining choices. Even breakfast is an event at the Six Senses. Believe me, you WANT to stay there.
The Wine Hotel – Quinta da Pacheca
If you fancy staying among the vineyards at a true wine farm, then The Wine House Hotel at Quinta da Pacheca is a fantastic choice. The house has 15 rooms, all individually designed and decorated to a high standard. There's a restaurant just at the end of the hall so you don't have to go far for dinner after a long day of sightseeing.
Quinta da Pacheca is also a working winery, so there are opportunities to participate in wine activities while staying on the property as well. You can always set up a wine tasting during your stay. For things like participating in the harvest, and other wine-related activities, get in touch with the hotel to see what's available.
Monverde Wine Experience Hotel
No trip to the Douro Valley is complete without stopping in the Vinho Verde region. Not only are the wines significant to the region, it's also a magnificent area to see and explore. The Monverde Wine Experience Hotel does exactly what it promises.
You can stay right in the midst of the vineyards, surrounded by grapes, and participate in wine activities while you're there, like harvest, picnics in the vineyard, wine courses, and cooking workshops. You can even become a winemaker for a day.
With so many unique experience, there's really no where else you should stay to explore this area. They'll even help you put together wine tastings in the area, starting at their very own winery.
Did I mention the stunning view? There's a terrace overlooking the vines where you could easily spend hours just enjoying the surroundings. The hotel has a very nice restaurant and wine list, not surprisingly. I also am just mesmerized by the design. It's really something special.
The Vintage House Hotel
In Pinhao, one of the top places to stay is the Vintage House Hotel. It's a beautiful old wine estate with charming rooms. The view here is also fantastic. And it's just a 5 minute walk from the Pinhao train station, in case you're traveling via train.
Everything you need for a fantastic holiday in Pinhao is right at your fingertips. There are some great restaurants in town serving authentic Portuguese food. You can catch a river boat right on the waterfront. And there are tons of wineries to visit nearby.
Casa Foz do Corgo (Home Rental – VRBO)
The last time we were in Douro Valley, we went with 6 friends and wanted a bigger place for all of us to stay together. We found Casa Foz do Corgo on VRBO and absolutely fell in love with it. This is a 4887-sq-ft villa on the cliffside overlooking the Corgo River. It's just an 12-minute walk or 2-minute car ride to the train station in Peso da Regua.
The location is perfect for getting around to all parts of the region. There are 5 wine estates where you can do wine tasting within a 5-minute drive. It's a 25 minute train ride to Pinhôa. And I haven't even mentioned the stunning views. It's unbelievable.
The house itself is amazing. It has three floors of living space, with the kitchen and dining on the center floor, a primary suite downstairs, and two bedrooms and a bathroom upstairs. There is a private pool iwth plenty of lounge space. Above the pool is a vine-covered patio with a dining table large enough for your whole party.
CONCLUSION
If you have the good fortune to be able to spend time in the Douro Valley, I'm fairly certain you'll reserve a special place in your heart for it from that point on. It's really an incredible region with a lot to offer, and so far it's not especially overrun with tourists. You're going to love staying there, and no matter where you choose to stay – hopefully from our recommendations above – you can't go wrong.
Like this post? Why not save it to Pinterest?
FOLLOW US on Pinterest, Instagram, Facebook for more great travel inspiration and tips.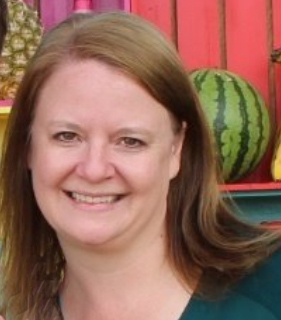 Laura Lynch, creator and writer of Savored Journeys, is an avid world traveler, certified wine expert, and international food specialist. She has written about travel and food for over 20 years and has visited over 75 countries. Her work has been published in numerous guidebooks, websites, and magazines.