Tokyo, the capital city of Japan, is one of the world's most popular tourist destinations. Whether you're visiting for the intense and awe-inspiring history of the never-colonized island, for the amazing food culture and widespread quality cuisine, or the rich cultural and artistic history of Japan, you're going to need to know where to stay in Tokyo.
Tokyo is one of the best places to start your journey in Japan, as most of the country is easily accessible from the capital. The city is made up of a number of smaller suburbs, and in this article, we're going to take a look at the best hotels in each of these areas.
Japan Itineraries
If you have longer to spend in Japan, you can expand this itinerary to any length you wish.
Where to Stay in Tokyo
The hotels vary in price and distance from the center of the capital, but each one is a quality location where you can expect a comfortable stay, a place to relax away from the hustle and bustle of the city, and hopefully some good company from the people you meet there.
In this post, we're going to introduce you to our favorite hotels in the most popular areas for tourists in Tokyo.
Those include:
Tokyo Station
Shinjuku
Shibuya
Ginza
Shinagawa
These are the hotels we would personally choose to stay in. They are all affordable-luxury standard with a good value for $$. If you're traveling with family, check out these best family hotels in Tokyo.
Hotels Near Tokyo Station
About the Tokyo Station Area
Tokyo Station, as one can imagine from the name, is a huge transport hub in Japan. Seeing around 3000 trains arriving and departing per day, it forms a large part of the public transport backbone that helps Tokyo transport its near ten million citizens around every day.
It's a beautiful, red brick building, and was first opened in December 1914 – having been improved upon and renovated dozens of times since, allowing for it to accommodate new train lines and platforms that have been added.
The station is full of restaurants, shops, and department stores which are all great for tourists in Japan to see. Some of the more notable ones are Daimaru (situated between the Yaesu Central Exit and Yaesu North Exit), an old Japanese store with a history dating back over 300 years – where you can find everything from designer clothes, to Japanese specialties and souvenirs.
Hotel Highlights:
Situated right next to the station
Easy access to shopping and restaurants
Hot Spring Bath
Great Japanese and European-style buffets
All-round highly rated hotel
The Tokyo Station Hotel was re-opened in 2012 after intense renovation, and it's great for anyone who's trying to see as much of central Japan as possible. The hotel is right next to the station, making shopping and traveling a mere few minutes walk away.
The hotel is only a twenty-minute walk from the Imperial Palace – one of the most popular tourist attractions in Tokyo. The rooms at the Tokyo Station Hotel are both modern and comfortable, with televisions, minibars and a kettle for tea, coffee or instant noodles.
The rooms come with a smartphone for you to use for the duration of your stay – common in Japan, but largely unheard of elsewhere in the world.
The hotel also features a good fitness center and an on-site spa, allowing you to both unwind, and keep up your fitness during your stay. It's additions like these, as well as the currency exchange, multi-cuisine buffet and fantastic room service that makes it an especially accommodating place to stay. Be sure to check out the Bar Oak if you're interested in trying some specialty Japanese Whiskeys!
→ Read TripAdvisor reviews for this hotel.
Book Here
Hotel Highlights
Airport Shuttle
Fitness Center and Restaurant
Wonderful Bar
Close to the Tokyo National Museum
A minute's walk from Tokyo Station
Marunouchi is another great hotel that we recommend right next to Tokyo Station. It's a luxurious and modern hotel with tasteful design and amenities above and beyond the basic requirements. The hotel is just a minute's walk from the station and around ten minutes taxi ride to the popular Tsukiji are nearby.
It's a great spot to stay in if you're still getting to know Tokyo. The rooms are air conditioned, with TVs, fridges, provided toiletries and all the usual amenities. In addition to the standard free Wi-Fi, luggage storage and laundry services, there's also a massage service for when you're feeling the need to be pampered, and four dining options.
Try Pomme d'aDam Restaurant for some French cuisine, or the Daian Club for traditional Teppanyaki (grill-fried) Japanese food. You may also want to visit Le Connaisseur Bar for a drink in the evenings. The hotel is a 20-minute walk from the Imperial Palace, just like the Tokyo Station Hotel.
It's also conveniently close to Haneda International Airport and offers an airport shuttle service. If you're flying into Haneda, and are looking to spend a few nights in Tokyo before heading further out into Japan, then a stay at the Marunouchi is highly recommended.
→ Read TripAdvisor reviews for this hotel.
Book Here
About the Shinagawa Area
Shinagawa is an interesting ward in Tokyo. The train station in Shinagawa is also an important one, having direct lines to both of Tokyo's airports, as well as connecting a myriad of other important train lines. This station is what makes Shinagawa one of our highest recommended places to stay in Tokyo.
The other reason we love Shinagawa so much is that it's so close to great restaurants and eating spots, including Shinatatsu Ramen Street, which is just a few steps away from the station. There's also a full basement grocery under the station that will keep you rapt for hours, if you're a food lover.
Hotel Highlights
One of the most beautiful interiors on this whole list
Indoor and outdoor pools
Bar, Restaurant and very good coffee
Shared lounge / TV area
Airport shuttle available
The Shinagawa Prince Tower is a great hotel located centrally in Shinagawa. It's got a modern/authentic Japanese feel to the interior. Do make note that there are many Prince hotels in this area. The one we are reviewing is the main tower, which has newly renovated rooms as of April 2019, although the Prince Hotel Annex is also good.
The complex has an impressive 15 dining venues, including a really fun series of Japanese restaurants at the top, with Shabu Shabu, izakayas, sushi, and Teppenyaki as choices. The rooms are spacious and comfortable, with desks, televisions, private bathrooms and fridge.
Many guests go on and on about how comfortable the bedding and pillows are here. You will likely be offered a "green" service, where you skip a room clean for a day in exchange for a 500 Yen voucher. Aside from the extensive breakfast, on-site restaurant and shared lounge, there's also a year-round indoor pool and a seasonal outdoor swimming pool.
The hotel is right next to the train station, taking all the hassle out of traveling around every day. It's the perfect spot to stay for equal parts comfort to match the modernity and luxury of a wonderful hotel.
→ Read TripAdvisor reviews for this hotel.
Book Here
Intercontinental ANA the Strings
Hotel Highlights
Michelin-Starred restaurant
Great fitness center
Restaurant and bar
Swimming Pool
Breakfast Buffet
The Intercontinental ANA the Strings is a fantastic luxury hotel situated in Tokyo's Ark Jills, close to the Tameike-sanno and Roppongi-itchome Subway Stations. It's honestly one of the nicest hotels you can find in Tokyo, in terms of luxury, service, comfort and attention to detail.
The rooms are light-filled and spacious and beautifully designed, with plenty of room sizes. The rooms all have seating, a desk, a television and safety deposit box for safe storage.
The most popular features of this hotel, however, are the 20m outdoor pool (open during the summer) and the amazing Michelin-starred chef named Pierre Gagnaire running the restaurant, serving French cuisine with a great view of the Tokyo Towers.
In the restaurant, you can also find Japanese, Chinese and a number of other cuisines. There's also the MIXX bar on the highest floor serving award-winning cocktails. The hotel is close to transport, as well as all of Shinagawa's best sites and destinations.
→ Read TripAdvisor reviews for this hotel.
Book Here
Hotels in Shinjuku, Tokyo
About the Shinjuku Area
Shinjuku is a popular tourist destination in Tokyo, thanks to its world-famous business, restaurant and shopping area around Shinjuku Station – the busiest railway station in the world.
It's home to some interesting sights, such as the National Printing Bureau and Postage Stamp Museum, and Tokyo Fire Department Museum – however, it's probably best known for its red light district – the largest in Japan.
Shinjuku Gyoen is a beautifully maintained, peaceful park located centrally in the ward – a great way to escape the hustle and bustle of millions of daily railway users; and the Golden Gai is an alley renowned for some of the best bars, clubs and general nightlife establishments in Tokyo.
Shinjuku is a great place to visit if you're looking to see the skyscrapers of Tokyo, with a healthy dose of history, and overload of people, places and things happening all around you. With traditional Japanese restaurants, izakayas and shops of a wide variety of styles, you'll be treated to just about the best of everything Japan has to offer to an eager visitor.
Hotel Highlights
A 5-minute taxi ride from Shinjuku Station
Indoor Pool, Sauna and Fitness Center
Buffet Restaurant
Limousine Bus from Haneda and Narita Airports (at an extra cost)
Tennis on the Rooftop
Hilton Hotels are known for being some of the best quality and most consistent hotels around the world. The Hilton Tokyo is no different, offering a luxury stay that truly looks like something out of Lost in Translation. If you're looking for a fancy place to stay in Tokyo, then this is the spot for you.
The hotel's rooms are spacious and luxurious, with a modern-yet-authentically Japanese feel to them (you'll know what we mean when you see them). They're well lit and spacious, offering you a comfortable private space away from the business of the Shinjuku streets below.
Each room has a minibar, as well as satellite TV and Wi-Fi. The hotel also features a number of luxurious amenities such as a rooftop tennis court, hot tubs, indoor pool and fitness center, and there's a beauty salon within the hotel. The bar in the lounge serves a great selection of drinks and snacks, as well as a Japanese / Western Buffet and a breakfast Buffet.
There are a number of interesting sites to see close by, such as the Tokyo Metropolitan Government Building, and Shinjuku Train Station – as well as the Kabukicho area just a twenty-minute walk away through the wonderful Shinjuku ward.
→ Read TripAdvisor reviews for this hotel.
Book Here
Daiwa Roynet Hotel Nishi-Shinjuku
Hotel Highlights
Family Rooms
Free Wifi
Restaurant
Breakfast Buffet
Close to Shinjuku Gyoen National Garden
If you're looking for accommodation in Shinjuku that's a little more low-key and family friendly, then book at the Daiwa Roynet. It's somewhere between humble and luxurious, offering a wonderful stay and great service without the pretentious nature of some fancier establishments.
The rooms are fitted with televisions, private bathrooms with baths, and a small fridge. They're quite spacious, and have some of the best prices for size ratios in inner Tokyo – a city notorious for its high prices. The restaurant is good – the buffet comes highly recommended by travelers.
The hotel is just a short walk to the Nishi-Shinjuku Station. There are a number of popular tourist attractions nearby such as the Robot restaurant, Odakyu Department Store, and Shinjuku Gyoen National Garden. This National Garden is an essential place for quiet in Shinjuku, so add it to your itinerary!
→ Read TripAdvisor reviews for this hotel.
Book Here
About the Shibuya Area
Shibuya, home to the southern half of Shinjuku Station, and Shibuya Station, is a very popular part of Tokyo for younger visitors to check out. It's a bit of a fashion and nightlife hub, and if you're looking for the trendiest experience Tokyo has to offer, it's going to be the right destination for you.
From the famous Shibuya crossing, to Center Gai street where you can find all the Ramen, Bars, Traditional Izakaya (Japanese Pubs) and shopping, Shibuya is host to endless fun and activities. Keep in mind that this is a busy busy area. If you're looking for quiet or respite from the crowds, this isn't the area for you.
Shibuya Stream Excel Hotel Tokyu
Hotel Highlights
Fitness centre
Highly rated for Couples
Tokyo City View Observation Deck just a few minutes walk away
Bar & Restaurant
The Shibuya Stream Excel Hotel Tokyu is a modern, upbeat and beautifully designed hotel situated centrally in Shibuya, close to lots of food, shopping, bar and nightlife options. The hotel, in fact, shares its building with a variety of restaurants and bars.
The rooms are air-conditioned with a flat-screen TV, and some of the most spacious you can find in inner Tokyo. There's a daily breakfast buffet, a bar and restaurant in the hotel, as well as a fitness centre, and non-smoking rooms.
The hotel is well located, not too far from the airport, and within walking distance of a number of great attractions such as the Nezu Museum, Hachiko Statue, and Meiji Jingu Stadium – all worth a visit during your stay in Japan.
→ Read TripAdvisor reviews for this hotel.
Book Here
About the Ginza Area
Ginza is a shopping and business district in Tokyo, like so many others – only it's the most upmarket of all of them. It's considered one of the most expensive, rich and luxurious stretches of street in the world, and it's clear why when you're there. If you're going shopping in Ginza, a weekend afternoon is the best time.
Although most of the shops are open daily, Chuo Dori street is designated pedestrian-only, between midday and 5 pm. This is the ideal time to pick up some Versace Perfume, Gucci Flip-Flops, or check out the Police Museum or Kabukiza Theater.
Millennium Mitsui Garden Hotel Tokyo
Hotel Highlights
Restaurant and Laundry
Currency Exchange and Luggage Storage services
Buffet-style breakfast
Located close to the main avenue and metro
The Millennium Mitsui Garden Hotel Tokyo is every bit as luxurious as the ward in which it sits. It was opened in December 2014 in the heart of Tokyo and is right around the corner from Ginza's main shopping, dining and nightlife area. The rooms are appointed with everything you'll need.
There's also a currency exchange and luggage storage services. The hotel has a great on-site restaurant if you want to stay in for an evening, and the breakfast buffet is plentiful and good.
While you'll definitely want to stay in Ginza for shopping, it's also very close to Ginza's train station and Tsukiji Market for foodies. We found it to be a really central place to stay to get around.
→ Read TripAdvisor reviews for this hotel.
Book Here
Hotel Highlights
Fitness Center and Restaurant
Facilities for Guests with Disabilities
Bar and Free Wi-Fi
Comfortably spacious rooms
The Gate Hotel, another recently opened establishment in Ginza, is a slight step up in comfort and luxury than the previous location. It's known for its terrace bar and lounge, with a wonderful view around Tokyo, and the daily breakfast buffet served at the hotel, which guests truly rave about.
The large, spacious rooms are fitted with televisions and wardrobes and are some of the most popular for couples visiting Ginza. They also have a triple room that comfortably fits 3.
The hotel also offers currency exchange on site, with a fitness center equipped with everything you need. It's centrally located too, close to Tsukiji Market, Japan Imperial Palace, National Diet Building and Kachidoki bridge.
→ Read TripAdvisor reviews for this hotel.
Book Here
Conclusion
You're now spoiled for choice as to where to you want to stay in Tokyo. When compared, it's hard to pick the right hotel for you, so consider the size of your group, which suburb or ward appeals to you the most, and ask yourself: are you looking for the bare minimum, or a Michelin-Starred experience? It's all up to you.
Like this post? Why not save it to Pinterest?
FOLLOW US on Pinterest, Instagram, Facebook for more great travel inspiration and tips.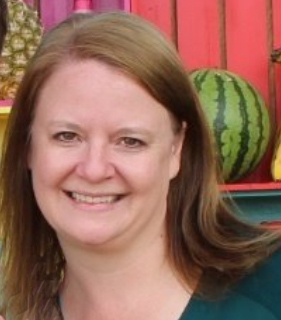 Laura Lynch, creator and writer of Savored Journeys, is an avid world traveler, certified wine expert, and international food specialist. She has written about travel and food for over 20 years and has visited over 75 countries. Her work has been published in numerous guidebooks, websites, and magazines.