If you're really serious about pleasing the traveler in your life – especially if that traveler is you – don't bother buying travel-related gifts like custom-made luggage tags and books about traveling. Instead, head straight to your nearest travel agent, because travel is the best gift you can give yourself.  Trust me, travel experiences are worth so much more than any material gift you can receive.
We believe in rewarding yourself for hard work. Many of us spend the whole year working and earning money, keeping the house in order, taking care of children, or building a business, and most of us take very little time for a break in between. Getting away from everything, whether it's for a long weekend somewhere near home or a major trip to the Maldives (which is what I'm giving myself this year for a major milestone birthday), is sometimes just the thing you need to relax and put things back in perspective.
So if you're looking for a gift for yourself or your travel-loving friend, put aside the scratch-off maps and the fluffy airplane pillows, and start planning a vacation instead.
Don't believe me just yet? Read on!
6 Reasons Travelling is the Best Gift to Give Yourself
1. Travel is FUN!
Shed you "daily life" for a week or longer and just have fun!There are so many incredible destinations to discover around the world. You will never run out of fun and exciting experiences to have. If you aren't great at coming up with inspired travel ideas, check out the new travel name game created by Flight Centre. It's a fun way to discover your next adventure. All you do is put in your name and unleash the power of statistics that will show you where to go based on your name!
★ Turns out the top destination for Laura's is Sydney, Australia. What's yours? Maybe we can meet up in Sydney.
2. Travelling Allows You to Unwind
One of the biggest complaints of full-time workers is an overwhelming sense of stress and feeling emotionally drained. Spending time away from your usual environment will help you unwind and let go of the stress that plagues you at work or home. Getting away even for just a few days can give you the much needed perspective you need to get back on track once you're back at home. Nothing seems quite as stressful when you return from a trip.
3.  Travelling Can Be Very Therapeutic
We overwork ourselves in a big way these days. Working 60-hour weeks, not getting enough sleep each night so that we end up running a deficit at all time. A relaxing beach vacation is the perfect remedy for repairing the deficit. Allowing yourself to sleep in and recover while on vacation is something really great that you can do for yourself. And it will leave your batteries recharged for when you head back to the office.
4. Travelling Can Lead to Self-Discovery & Personal Transformation
There's no better way to get to know yourself than to take a trip to a far away place where you're out of your comfort zone and learning new things. You will be amazed at the things you can learn about yourself – both good and bad. In my opinion, we don't spend enough time focused on ourselves in a way that can result in self-discovery. Whether or not you've chosen a destination that lends itself to self-discovery and reflection, you'll find that moments of clarity and understanding often happen at the most unforeseen times. I've really enjoyed getting to know myself through travel.
5. Travelling Gives You Time to Think
Sometimes, all we need is some time to think. Going through a difficult situation often requires some introspection and time to think through the situation. Getting away from the stressor is a great starting point, but removing yourself from the people in your life will allow you to really define a goal or work through a problem on your own. This is why solo travel can be so rewarding.
6. Laughter is the Best Medicine
You've heard this before, but how often do you find the time or the energy to add real laughter to your life? Traveling can be really fun, and where there is fun, there is laughter. Spend time away doing the things you love, or doing things you never thought you'd do, like bungee jumping and surfing, and you'll see how contagious it is. If you allow yourself to relax and have fun, you'll find that laughter really is the best medicine.
How to Overcome Travel Obstacles
Two of the biggest obstacles people face are the money to be able to travel and the time to plan it. Both of these obstacles can be overcome by planning in advance so you have enough time to save for travel, and using travel planning services and online websites that help you find the best deal.
If you're tight on cash for traveling, planning a trip near home is a great way to get away without spending a lot. I do a lot of research online to find the best deals on hotels and excursions. Even when booking a large trip to somewhere farther away like New Zealand, you can find great deals on hotels and car rentals in Auckland online that will help you save money and plan your trip quickly and easily.
Having the time to travel is another obstacle that stops people from traveling. If the only time you're able to take off from work is during the holidays, then why not plan your trip to coincide with the holidays instead of doing your usual Christmas routine at home. Take a holiday trip to Spain or go on a dream trip like a safari in South Africa. You'll be surprised at how fun it is and how much less stress you'll face not having to put together a large family celebration at home.
Whether it is a way to unwind and disconnect from your regular life, or as a hard-earned reward, travelling is the best gift you can give yourself. If you're still trying to think of a gift to give yourself or someone special in your life, consider giving the gift of travel. The memories alone are worth it.
Like this post? Why not share it on your Pinterest board!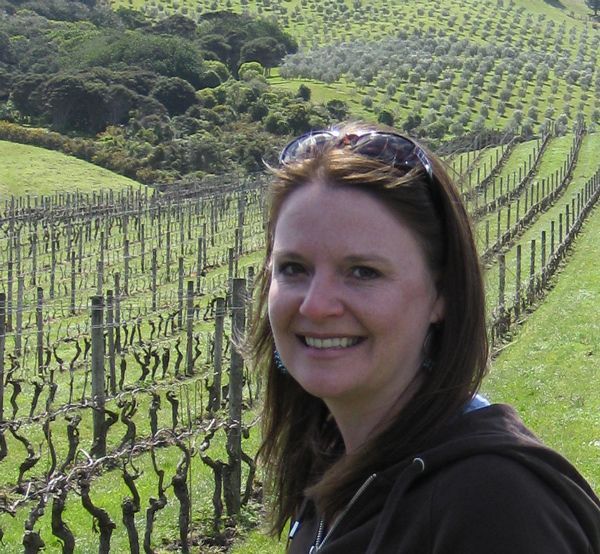 Laura Lynch, creator and writer of Savored Journeys, is an avid world traveler, certified wine expert, and international food specialist. She has written about travel and food for over 20 years and has visited 70+ countries.