If you're planning a vacation you've probably already been offered travel insurance more than once. And if you're like most people you dismissed the idea and went about your business. But don't be so quick to decide.
While international travel insurance is not always a great financial decision, there are times when it can definitely come in handy and other times when it could save you from financial ruin.
» Read about What to do if You're Robbed While Traveling Abroad.
Particularly now that the world has suffered a pandemic, there are many more concerns about traveling like getting sick overseas, having to go into quarantine while travel and losing money on a vacation you can no longer go on. Unless you can cover the cost of the trip and don't need to worry about getting money back, you really need to have travel insurance.
You'll need to have an insurance that provides the right kind of coverage. I recommend reading this guide on travel insurance during Coronavirus for detailed information that could give you peace of mind to travel again.
Going on vacation is generally a revitalizing experience. You get a chance to disconnect, relax, and forgot your stresses. While most vacations go off without a hitch, things can go wrong and make your relaxing time-off very stressful.
While almost everyone has heard of travel insurance, many have an "it can't happen to me" attitude about insuring themselves before heading on vacation.
In order to fully understand the benefits of buying insurance, we will go over the basics of travel insurance and explain the top reasons to have travel insurance for you and your family when you go on vacation.
Quick. Check these necessities off your prep list!
There's no one-size-fits-all travel insurance. Get a personalized quote from Yonder.
The right luggage can make or break your trip. These hard-sided suitcases make traveling a breeze.
Find your rental car on Rentalcars.com. They search all major rental companies to find the best deal.
Travel Insurance Explained
What is Travel Insurance?
Travel Insurance is an insurance policy that covers different problems that may occur in association with travel – whether it's before or during. You've likely saved for a while to go on vacation and have now invested that hard-earned income into your travel plans, from flights to hotels and tours.
If something happens, without travel insurance, you could lose all of that money. Travel insurance covers cancellation of a trip due to illness, personal accident, medical expenses and all other expenses that may arise as a result of loss, damage, injury or difficulty occurring between the dates specified in the policy at the point of purchase.
You purchase travel insurance, just as you would any other type of insurance. You will pay the insurance company a "premium" to claim certain benefits associated with traveling. You can purchase travel insurance that covers you for every trip you embark on during the year for a yearly fee, or you can purchase trip insurance that just covers you for one specific trip.
As every insurance policy varies, and there are a lot of fine-print details, you will need to decide what the most important coverage is for your situation, so you can make sure the policy provides adequate coverage.
The most important tend to be reimbursement in case of delays , cancellation of transportation, lost baggage, and medical coverage. There are policies that are purchased before the trip or during the trip.
For example if you broke your leg just before a walking tour of England, your insurance would cover deposits or pre-paid costs you've incurred that are non refundable; likewise, if you are on your trip and you break your leg, then you can have it attended to without worrying about the exclusion or inclusion of various treatments on your home policy.
>> Get a quote for travel insurance from Travelex.
How Much is Travel Insurance?
When purchasing travel insurance you want to be sure there is a balance between how much is too much, and how much is enough. Different companies will offer different features such as trip cancellation, emergency medical evacuation, and much more. You very likely don't need it all.
Only purchase what you are most likely to need. Trip cancellation insurance can be a good idea if you are unsure about whether or not you may be able to make your trip, or if you just want to feel protected, should you actually need it.
The features and costs usually vary widely from one company to another, so conducting the proper research is essential. The premiums for one-trip policies are generally 5% to 7% of the cost of your trip, but fees will vary depending on your medical history and passengers ages.
Many companies offer policies that will include coverage for children at no extra charge. If you travel frequently, the price is usually lower for a year-long policy, than for buying a separately policy for every trip.
>> Get a quote for travel insurance from Travelex.
What Does Travel Insurance Cover?
Most travel insurance policies are designed for a variety of travel needs, but I emphatically advise reading the fine print of any policy you purchase regarding the deductibles and health situations that are covered. You many find your policy won't cover pre-existing conditions that may cause a problem, or that the medical coverage is only for an injury or an illness — not both.
Another fine print detail people often overlook is what must occur and what type of proof you must present in order for the insurance to kick in. For instance, the policy might cover illness that prevents you from traveling, but there might be strict rules about the type and severity of the illness.
For emergency aid, travel insurance polices are generally dependable and affordable, but there's still a myriad of gaps in the coverage provided. Read the policy well to understand what type of aid you'll receive. Will it cover the cost of medical evacuation, lengthy stays in hospital in a foreign country, etc.
You can find polices designed for any type of trip you may be planning, such as a single trip for hunting, backpacking, cruises, house rentals, and a host of others. But, the specific types and amounts of coverage you get depend on the policy you choose. It is important to remember that you will only be covered for what is specifically stated in your policy and for nothing else.
Most policies cover trip cancellation, lost baggage, medical, dental, and accidental death coverage. Other policies include emergency evacuation, 24 hour travel assistance, and trip or baggage delay. You may even find policies that include options for collision or damage to rented cars and business conflicts. There are many things that can be covered, but you will have to ask.
Do I Really Need Travel Insurance?
Travel health insurance can be a lifesaver but it may not be needed at all. Whether it is needed or not depends on you and how much risk you want to take. It also depends on the nature of your trip.
A trip like white water rafting or going to Africa may be more risky than a train tour. It also depends on what you can afford. Figure out how much the expenses are and the risk and the price of peace of mind before you get your policy. If you are going on a relatively inexpensive trip that is not likely to be canceled or delayed and you are young, healthy, and not planning on doing anything dangerous then you can probably skip it.
If you don't take out travel insurance, you might want to be sure you can cover medical expenses on your own, should anything occur. Also be sure that losing the money you've spent on the trip is something you can handle. If you are planning your honeymoon or a once in a lifetime trip, especially to an area where weather is a concern, you should consider travel insurance. The small investment will be well worth it.
If you are elderly or in poor health, you're more likely to need medical attention while on vacation. Likewise if you are planning to take part in potentially dangerous activities such as rock-climbing or cliff diving, travel insurance is more important (albeit more expensive to cover these activities).
Remember too that you don't have to be doing anything risky to get hurt. You could be taking a lazy afternoon sightseeing drive and get hit by a reckless driver. If that happens, you'll be glad you bought some insurance.
>> Get a quote for travel insurance from Travelex.
3 Main Reasons You May Need Travel Insurance
Medical Emergencies
The most obvious reason to have travel insurance, according to JustFly's review, is for medical emergencies. While you may have fabulous healthcare at home, there is no guarantee that you will receive the same level of care abroad. Getting sick in a foreign country can be a massive financial hardship, and seemingly everyone knows someone who has a horror story about getting sick or injuring themselves, including me!
I broke my ankle on a beach trip in Cuba. Nothing is worse, when on vacation or travel abroad than a medical crisis that you are unable to deal with. It is wise to protect yourself by purchasing travel insurance which at the very least will give you a level of security in those circumstances.
You never know when medical issues will strike.I know travel bloggers who have had heart attacks, broken limbs, cracked teeth, you name it. These ailments would all be covered under a travel insurance policy. Although it won't prevent the crisis, it would considerably improve the situation after the fact.
Not only does insurance make sure you get taken care of, but they can help you get back home to receive treatment in your home country. The insurance providers can improve the transfer of information between doctors and/or hospitals. And it won't cost your life savings to do it.
Disappearing Luggage
Nothing is worse than getting off a plane and finding out your bag is halfway across the world or sitting in some random airport. It can happen, and it can mean real trouble. Having insurance helps you get access to money so you can begin to replace your belongings quickly and still have a good time on your vacation.
This can also apply to stolen items, meaning you'll never be caught empty handed as long as you insure ahead of time.
Unscheduled Changes Of Plan
Sometimes problems can pop up before you even get to your destination. It can be as simple as bad weather or mechanical issues, but it can put a serious damper on your trip. So, how does insurance work in this case? Want to get a hotel instead of sleeping in a chair? Insurance can help.
Lastly, what if you need to change a date on short notice before you leave? Insurance can help you get this done with little or no repercussions, meaning that your potential emergency at home won't set you back at the airport as well. These are three of the top reasons you need travel insurance when you go on vacation.
Ignore these and you're traveling at your own risk – and it could be very costly! You should at least know what you're getting into before you travel, so you're not shocked when a lack of insurance costs you a small fortune.
What Types of Travel Insurance Are Available?
Some common types of coverage with typical travel insurance policies are stated below: Cancellation of Trips: The most common coverage offered by an insurance company and covers non-refundable payments from airlines and other types of transportation routes.
Cancellation insurance will cover you if the trip is cancelled or interrupted due to bad weather, illness or any unforeseen circumstance.
Delay of Trips: Expenses that arise in case of the delay of trips can also be covered in your policy.
Personal Liability: Covers a legal liability claims made by others against you for whatever reason.
Medical Expenses: The insurance policy covers reasonable medical costs for treatment in hospitals, road ambulance and other treatment done by any registered paramedic, doctor, hospital in case of any injury or illness during the journey. In some countries the small cost of your policy will pale in comparison to spending one night in a hospital if needed.
How to Purchase Travel Insurance
When planning a trip, go through your current health care package and review exactly what you are covered for to figure out what you might need if you travel abroad. Don't hesitate to contact your provider if you are unsure about any part of your agreement.
Make sure you understand what documents you need to carry and if you are traveling with others find out whether you need to purchase individual insurance coverage or whether you can get a group policy. This would reduce the costs involved in buying duplicate coverage.
One of the easiest ways to buy travel insurance is online with a reputable travel insurance company, like Travelex or Yonder. You can get a quote first and read through all the fine print at your own speed at home, rather than having an agent try to talk you into it.
You can buy policies directly through the tour operator for group trips, but be sure to use a credit card. Depending on the policy of the credit card issuer, you may be provided with protection against potential default of the operator.
When buying your policy from an insurance company, be sure to take these steps to be sure you're getting the right plan:
Always get quotes from several companies.
Ask if the plan is pre-packaged or if you can custom design your own.
Can you waive the preexisting condition exclusion?
Ask if you're covered for cancellation due to a terrorist incident or natural disaster. Don't count on the company to provide information. In many cases, they won't give it unless you ask.
Conclusion
Travel insurance is a must for just about everyone, so it is wise to take the time to find the right one for you and make sure you're covered.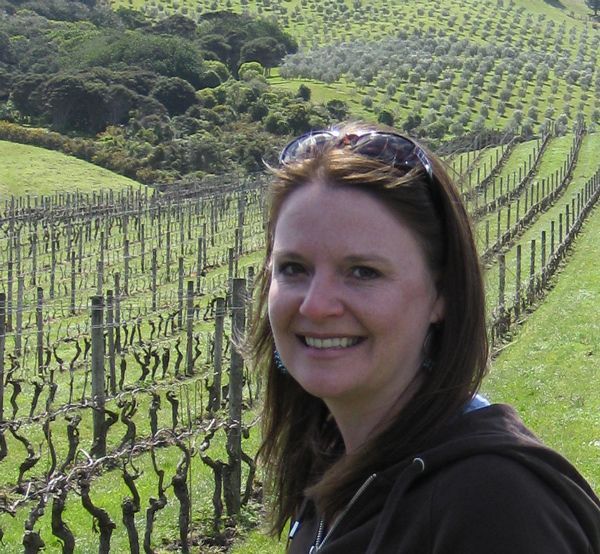 Laura Lynch, creator and writer of Savored Journeys, is an avid world traveler, certified wine expert, and international food specialist. She has written about travel and food for over 20 years and has visited over 75 countries.