You know the drill. You're allowed one carry-on and one personal item, and if you want to check a bag or two, you'll pay a hefty fee to do so. Then when you arrive, you'll need one of those airport carts to haul all your luggage to the taxi, only to find the trunk isn't big enough to hold it all.
Don't you wish you could pack light so you could have taken the cheap public transportation to the hotel and saved yourself the hassle of pulling, lugging and carting 50 pounds of your most prized possessions around in a foreign country?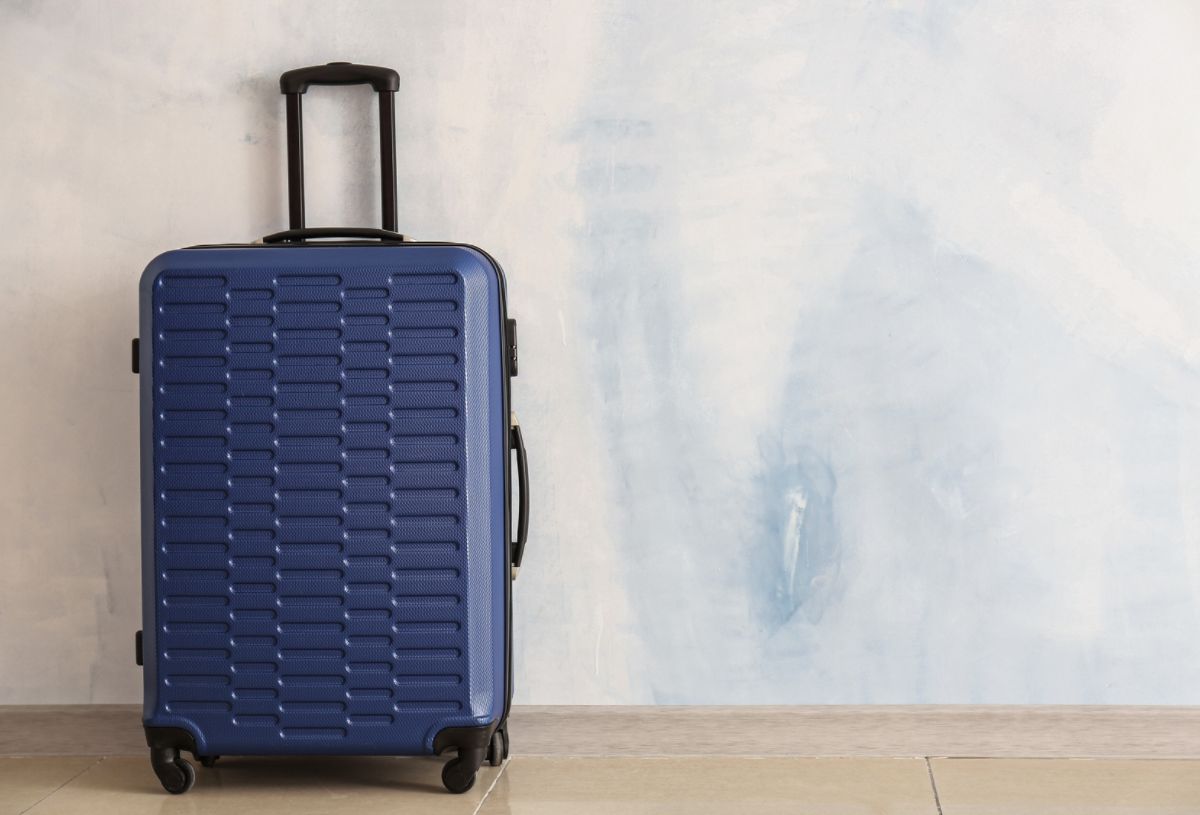 I've certainly learned my lesson about traveling light during my many travels overseas. Having now been to over 70 countries, you couldn't pay me to check a suitcase. I don't even like to take a carry-on roller bag. I now strongly prefer to just use a lightweight travel backpack. And I'm not talking about one of those incredibly large backpacker packs.
You probably think that's because I've lost a lot of baggage or have had to replace mishandled and often damaged luggage. But that's not the case at all. It's just that I enjoy the freedom of not being bogged down with a lot of things.
I've come to realize that being able to walk onto the metro with nothing in my hands and no roller bag to navigate through busy streets is a relief and a blessing. And one that I would gladly give up that extra pair of shoes for, or the extra clothes that I probably won't wear anyway. I'm just being practical.
SHAMELESS PLUG: When you sign up for our newsletter, you'll get a FREE reusable packing checklist that will help you remember everything.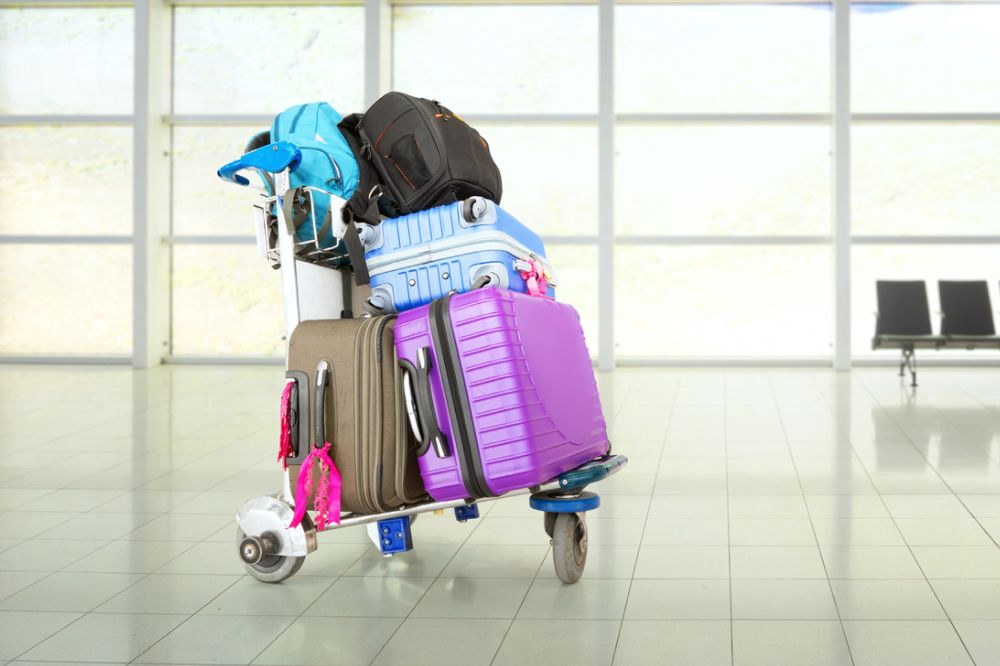 Why You Should Pack Light
If I haven't convinced you yet, perhaps the thought of being late to catch your plane because you're dragging around so much luggage will. You don't want to be that guy, do you? Statistics aren't on your side either.
Even though baggage handling has improved over the years, the Air Transport Industry reported that in 2019, a total of 2.8 million bags were mishandled by U.S. airlines. Think it won't happen to you? Just wait until you're stranded in Egypt without your luggage for 4 days.
Maybe you'll feel better to know that while you're hanging around watching the carousel go round and round, I'll be breezing through the terminal and headed on my way at least 30 minutes faster than you. According to airline statistics, the average time it takes a bag to reach baggage claim is 55 minutes after landing, which generally amounts to 30 minutes of staring at an empty baggage carousel for you.
Most airlines restrict carry-on bags to 9″ x 22″ x 14″ and under 25 pounds, although some airlines are cutting back to 9″ x 21″ x 13″. Overseas discount carriers often have a limit of 20 pounds.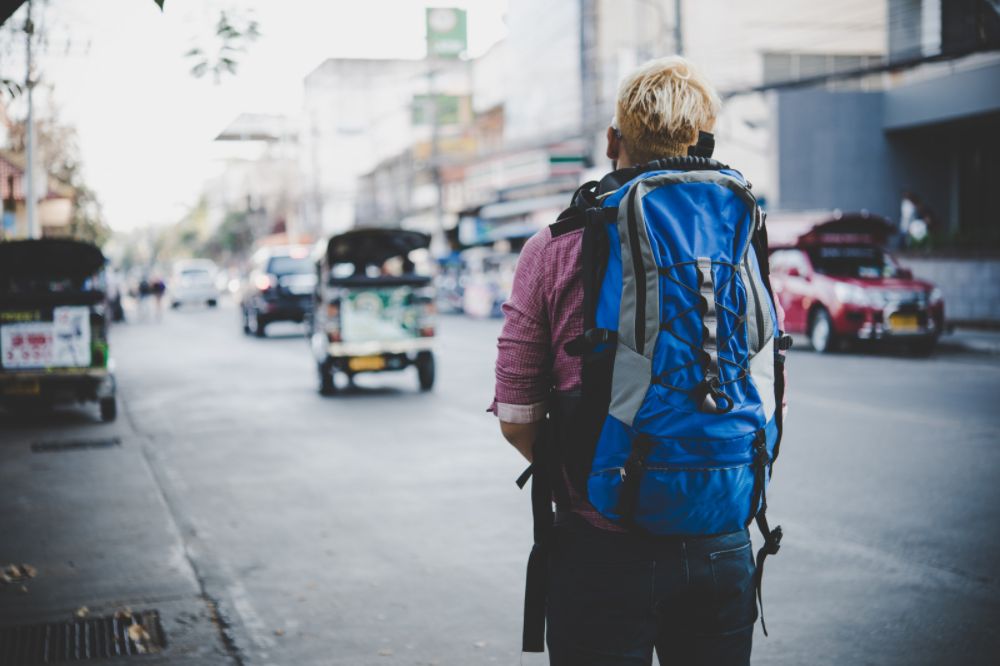 Additional reasons why you really want to pack light, even if you don't take my word for it:
The airlines won't misplace your bag because it never left your sight.
Now that the airlines are placing greater restrictions on the size and weight of luggage, you need to fit less in a smaller space than ever.  Make sure you weigh your bag before you leave home or you'll pay up to $100 per bag to check them. Here's our list of the best carry on luggage that fits in the overhead bin.
You can place your backpack under the seat and won't have to worry about finding the last bit of overhead storage space.
With a backpack, you won't wait even one second at a baggage carousel.
You will have your hands free to do other things like buy bus tickets, hail a cab, and check for direction on your smartphone.
You won't break your back hauling luggage up steep cobblestone streets.
You won't wait even one second for a porter to bring your bag up to your hotel room.
If you're going on a long flight, you may also want to read this guide on how to wisely pack your carry on bag.
Now that I've convinced you, I'll show you how I went from packing way too much to packing just a small amount of the things I actually would need and use on my trip.
How to Pack Light
I honestly can't tell you what I could have possible packed in such a large suitcase in the past. There's no way I would have ever needed all of that stuff on a 7-10 day trip. I've now gotten rid of all of my large suitcases and only use a 31-liter backpack for all my trips. It weighs 13 pounds when it's fully packed.
I've had so many people ask me what the secret is to packing this light, when they see me with just my backpack on a week-long trip. Here are my top tips for cutting down on the things you pack.
12 Tips for Packing Smart and Light
The most important thing about packing light is to realize that you can't and shouldn't pack everything you need at home. You're going on a trip away from home, after all.
Pack a capsule wardrobe. Most people pack way more clothes than they can actually wear during the trip. Plan out your outfits and don't overpack. You can save space by mixing and matching, and rewearing certain things, like jeans and skirts.
Buy the right bag — it took me we a while to find the perfect backpack that would fit the right amount in the right way. I use a 31L pack with a sturdy back and comfortable fit. It has a large interior pocket for clothing.
Pack neutral layers — one neutral-colored (black, grey, beige) sweater can be worn with multiple things.
Wear your bulkier clothes during the journey to save space in your bag. For example, wear your regular shoes and pack your flip flops.
Use space saver bags like eBags Packing Cubes to compress items and keep everything neat and tidy. I can't possibly explain how much I love eBags.
Roll clothing to save space – it really does make a big difference and it keep clothes from getting wrinkled.
Limit Your shoes – Find a pair of shoes that can double as both comfortable walking shoes and dressy evening shoes or pack lightweight flats that go with everything. Two pairs of shoes max.
Leave accessories at home – You don't need a lot of jewelry, scarves and earrings for a 10-day trip. If you pack neutral colors, you can wear the same jewelry to all nice dinners.
Put all toiletries in one bag – A toiletry bag comes in handy for organizing make-up and medicines. I prefer the eBags Pack It Flat Toiletry Kit. You will be amazed at how much stuff you can fit in there. I pack it full of everything we need (medicine, makeup, toothbrushes, hair stuff, jewelry, etc) and never unpack it, so it's ready to go for each trip.
Never take the full size of anything – Leave large bath products at home and squeeze only what you'll need into a 3oz travel container. Most hotels have shampoo, conditioner, and lotion.
Don't pack a hair dryer or other small electronics – Every hotel has a hair dryer. Even hostels have them to loan. You won't be able to plug it in overseas anyway without a converter.
Think hard about what you actually need and don't need. Leave out all unnecessary items.
What to Pack
Here's what I pack in my backpack for a 12-day trip. Keep in mind that I rarely pack one item of clothing per day. I almost always do sink laundry half way through the trip so I can take half as many clothes:
6 t-shirts
6-10 pairs of underwear
6 pairs of socks
2 pairs of travel pants (you need these, trust me!)
Pajamas
Swimming suit
1 black skirt
3 dressier shirts
1-2 sundresses
1 neutral-colored sweater
Sunglasses
Toiletries bag with all the essentials (toothbrush, make-up, deodorant, charger cables, adapters, medicine for common ailments, comb)
1 quart Ziplock bag with liquids (hair gel, toothpaste, sunblock)
I will also carry one small personal item (a small travel purse) that contains snacks, tablet, Kindle, noise canceling earbuds and passports.
Get more packing tips with this Ultimate Packing List (with printable travel checklist).
CONCLUSION
Following these tips will help you learn to pack light and save yourself from dragging unwieldy luggage for a short trip where most items are not needed.
There are many ways to cut down on what you pack, but it all starts with your motivation to travel in a more convenient way. Share your packing light secrets in the comments section. What great tips did I forget?
Like this post? Why not save it to Pinterest?
FOLLOW US on Pinterest, Instagram, Facebook for more great travel inspiration and tips.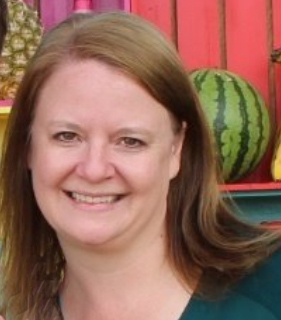 Laura Lynch, creator and writer of Savored Journeys, is an avid world traveler, certified wine expert, and international food specialist. She has written about travel and food for over 20 years and has visited over 75 countries. Her work has been published in numerous guidebooks, websites, and magazines.