The San Juan Islands are located off the coast of Washington State, bordering Vancouver and Victoria BC islands. These islands are one of the true natural wonders of the world and definitely worth a visit, especially if you love the outdoors.
Made up of 172 named islands, the San Juan Island archipelago is an incredible playground for outdoor enthusiasts. Kayaking, bird and wildlife viewing, camping, sailing, hiking, fishing – you name it – there are tons of things to do in the San Juan Islands.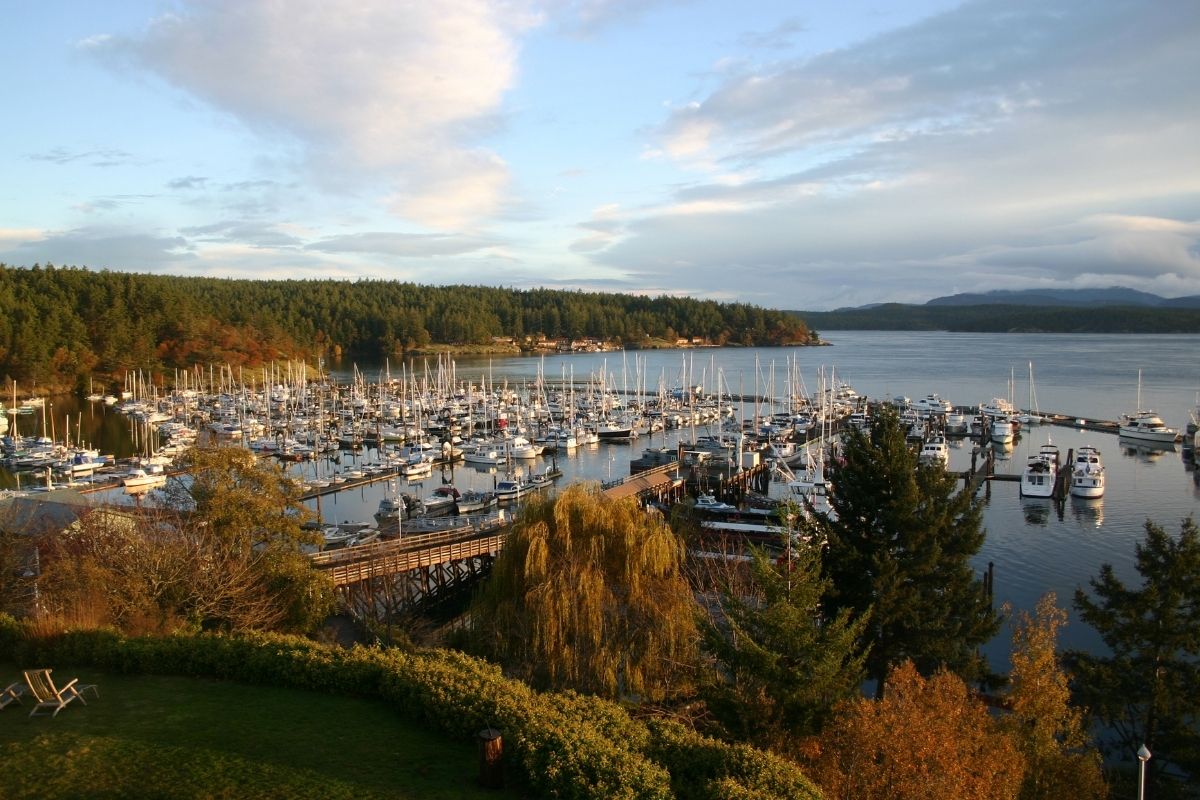 A Little About the San Juan Islands
Located just 60 miles north of Seattle, a short ferry ride from Anacortes, WA or Sidney, BC, the San Juan Islands are a convenient and relaxing vacation spot in the Pacific Northwest. The islands have so much to offer in terms of relaxation, peace and quiet, and natural beauty.
Despite the close proximity to major cities, the islands have not been exploited or overrun by tourists and they still exude an untapped charm and local feel that is hard to come by these days.
Another thing that draws people to the islands is the resident Orca pod, called the Southern Resident Killer Whales. There are said to be over 80 whales in this pod that have made the San Juan Islands their home.
While there are 172 named islands and reefs in the county, and up to 400 total islands, there are only five islands that are reachable by ferry, so those are the largest islands and they all have abundant accommodations and restaurants, plus they host the majority of the things to do in the San Juan Islands.
San Juan Island is the largest and most populous. The main town of Friday Harbor is just one square mile in size.
Orcas Island is the hilliest and is home to the tallest peak at Mount Constitution.
Lopez Island is known as the friendly island and is also the flattest, so it's a great place to ride a bicycle.
Shaw Island is the smallest of the ferry-served islands with only 240 year-round inhabitants.
Lummi Island is very small and quiet. The main draw for tourists is the Willows Inn.
Which of the San Juan Islands Should I Visit?
One thing we've learned from visiting the San Juan Islands is that each is quite different and unique in its own way. Where you should go depends greatly on what you hope to get out of the experience. If you live in the Northwest, I highly encourage you to visit each of the islands and see what makes them individually so wonderful.
If you're visiting for the first time and don't have time to see them all, the best island to visit is San Juan Island, because it contains the most things to do and see in one place.
You've already seen by now that there are dozens of outdoor activities in the San Juan Islands. Hiking, biking, kayaking and whale watching are some of the most popular activities, but basically if you can do it outside, you can do it here.
Just to give you a few ideas, here are the top things to do on each island.
How to Get to the San Juan Islands?
Most visitors to the San Juan Islands drive to get there, which obviously involves taking your car on the ferry, but you can also walk on the ferry or take a scooter, motorcycle or bicycle, as alternatives to driving. The ferry terminal is located in Anacortes.
The ferry is the least expensive way to get to the islands, but you can also take a seaplane or other private transportation, like a boat (The Victoria Clipper) or helicopter. It's not necessary to take your car to the island, unless you want a convenient and quick way to get around without the hassle of public transportation.
It might be worth it for you to leave your car in the ferry parking lot and walk on, or take a bus to the terminal. Parking fees are roughly $10 for up to 24 hours; $25 for up to 3 days; $40 per week.
Taking Your Car on the Ferry
Keep in mind that it costs extra to take a car on the ferry. As of this writing, it costs about $14.50 for an adult to go to Friday Harbor on the ferry. It's $2 extra to take a bicycle. To take a car would cost about $41-52 for the car and driver (extra for passengers). To take a motorcycle costs $22.15 for bike and driver. All of these are return trip prices (you don't pay again on the return trip).
You'll want to check the ferry schedule regularly before getting to the terminal. In the summer months (especially July & August), lines form at the ferry and the wait can be up to 2 or 3 hours for cars. If you're walking, biking or are on a motorcycle, you can skip past the lineup of cars and go directly to the front of the line. This is my single best piece of advice for getting quickly and easily to the islands.
We take our motorcycle and are always very relieved when we bypass the 2-hour line and get right on. If you don't have a motorcycle, consider renting a scooter or moped.
Avoiding Long Waiting Lines at the Ferry
The best way to avoid a long wait and to guarantee your spot on the boat is to make a reservation or buy walk-on tickets in advance online. This is particularly important during the busiest times, which are weekday afternoons and early evenings, and any time on Fridays and Saturdays. Holidays and mid-summer weekends can be a real nightmare on the ferry system, so do yourself a favor and reserve in advance.
Island Hopping on the Ferry
The ferry leaves from Anacortes and stops at Lopez, Shaw and Orcas along the route to Friday Harbor on San Juan Island. Not every ferry stops every time, so be sure to check the schedule. Some express ferries offer service directly to Friday Harbor.
Once you're on the island, you can take an onward ferry to another island or head back to Anacortes. You can also get from the Islands to Sidney, BC, but you'll need a passport to enter Canada.
When To Go to the San Juan Islands
The climate is temperate year-round in the San Juan Islands. Rarely does it go above the 70s or below the 40s, and there is less rain than in Seattle due to the islands being inside the rain shadow of the Olympic Mountains. That means there's rarely a bad time to visit the islands, and outdoor activities go on year round.
For me, the middle of summer is the prime time to visit the islands because the weather is usually just perfect – warm enough to get out and enjoy just about any activity without much rain in the forecast, but that can also be the most popular time, so the ferry lines are longer.
If you want to avoid the ferry lines, go to the San Juan Islands on the shoulder seasons, which are from May to June and September to October.
Things to Do on San Juan Island and Friday Harbor
San Juan Island is the biggest of the islands and has the most available conveniences for tourists. The main town is Friday Harbor, which has everything you might need – plentiful accommodations, restaurants and the bulk of the tour operators.
You can circle the entire island easily and along the way you'll find treats like an alpaca farm, a winery, beautiful parks and beaches, lively restaurants, farms and lighthouses.
In town, there's a regular farmers market, art galleries, bookstores and cafes.
Kayaking, whale watching and boating excursions are some of the tours that go out of Friday Harbor on a regular basis during the peak season.
You can rent a scooter or bicycle, or just take the shuttle bus that navigates the island. From here, you can also take inter-island ferries to the other islands.
Visit Lime Kiln Point State Park in Friday Harbor to observe the resident whale pods and see the historic lighthouse. Take a picnic, do some hiking or just hang out and wait for the whales to make an appearance.
Go on a whale watching excursion with San Juan Outfitters. Tours frequently see porpoises, bald eagles, harbor seals and many different types of birds.
Go on a kayaking adventure around the islands on your own, or join a local tour group that will ensure you see tons of local sea life. The Orca whales are around between May and September.
Friday Harbor is home to many lavender farms. Visit Pelendaba Lavender Farm to see the beautiful fields in bloom and pick up some unique lavender items from their visitor store.
Ever wanted to hang out with alpacas? The Krystal Acres Alpaca Farm and General Store in Friday Harbor is just the place to learn more about these fuzzy animals and even purchase some items made onsite from their fleece.
Yes, there is ziplining in the San Juan's! The San Juan Island Zip Tour lasts about 3 hours and features 8 zip lines that take you through forests, over lakes and into wetlands.
The San Juan Island Distillery is located in Roche Harbor, on the northwest side of San Juan Island. They make a great local gin!
Go on a seaplane ride from Friday Harbor.
Where to Stay on San Juan Island
The main town on the island is Friday Harbor, which makes a great place to stay. You'll be centrally located and there are many restaurants.
Snug Harbor Resort is located on the West side of San Juan Island on peaceful Mitchell Bay and is a gorgeous place to stay.
---
Things to Do on Orcas Island
Orcas Island is often referred to as the Emerald Isle because of its dense, lush landscape, filled with forests, lakes and hilly terrain. You'll never be wondering what to do on Orcas Island because there are activities galore.
The tallest peak on the islands is located on Orcas Island on Mount Constitution. This draws many hikers and climbers to the Island. You can drive to the top for the lookout, from where you can see the splendor of the islands and the surrounding mountain peaks, like Mount Baker. Hiking, biking and kayaking are all activities you can do near Mount Constitution.
Visit the Island Hoppin Brewery on Orcas Island.
There's a very popular campground at the base of the mountain, Moran State Park, that fills up with campers year-round.
There are over 38 miles of hiking trails to explore.
You can go on a whale watching tour from Orcas Island (click to see tour prices on Viator).
Where to Stay on Orcas Island
One of the area's best resorts, Rosario Resort, is also located on Orcas, so if you're looking for luxury, you'll find it there.
There are a few great B&Bs to check into, like the Kingfish at West Sound or the Kangaroo House. It's not as large as San Juan Island, but there is a quaint little town and plenty to do.
---
Things to Do on Lopez Island
Lopez is called "the Friendly Isle" because its 2,500 year-round residents are so nice and friendly. The island is 15-miles long and is the flattest of the islands, which means it's a great place to ride around on a bike.
You'll find a little bit of everything on Lopez, from farmland to nearly deserted beaches to amazing views of the distant mountain range and Mount Baker. Lopez also has a farmer's market that's in operation from May to September.
There isn't as much going on here as other islands. If you're looking for a quiet place to just relax for an overnight stay, Lopez is your place.
Circle Lopez Island on bicycles, stopping to see the farmer's market and have a picnic on a log-strewn beach.
Visit the Lopez Island Vineyards & Winery.
There's abundant camping options on Lopez Island.
Stop at Spencer Spit State Park for a walk and gorgeous views.
Visit the Lopez Island Historical Museum.
Shaw Island
Shaw is the smallest of the four main islands at just over seven square miles. While there are less amenities for visitors to Shaw, you will find a peaceful and quiet place to relax.
Most visitors choose to make Shaw a day trip from one of the other islands because of the lack of accommodations. There is a campground on Shaw though, in Shaw County Park, along the waterfront, so if you're wanting a quiet place to commune with nature, you'll find it there.
On the island, you'll also find the Shaw Island Historical Museum and you might learn a bit about the Franciscan Nuns who have been tending to the farm on the island and running the general store for decades.
Lummi Island
Like the other small islands in the San Juans, Lummi Island is quiet and small. You can reach it via a small regional ferry from Bellingham, Washington, that holds a couple dozen cars. It's only about 9 square miles, with just a handful of residents and no real tourist attractions.
The main reason to visit Lummi is to take in the amazing views and unspoilt beauty that surrounds you. But don't plan on doing much else.
A great place to stay on the island is Nettles Farm. It's secluded and gorgeous. For a quiet, chill weekend, it's just the place.
CONCLUSION
With so many things to do in the San Juan Islands, it's a really spectacular place to vacation, all year round. You'll see more natural beauty around you than you've ever imagines and catch glimpses of wildlife in abundance.
If you have any questions about traveling to the islands, feel free to contact me. Have you already visited the San Juan Islands? Tell us about your experience in the comments.
Like this post? Why not save it to Pinterest?
FOLLOW US on Pinterest, Instagram, Facebook for more great travel inspiration and tips.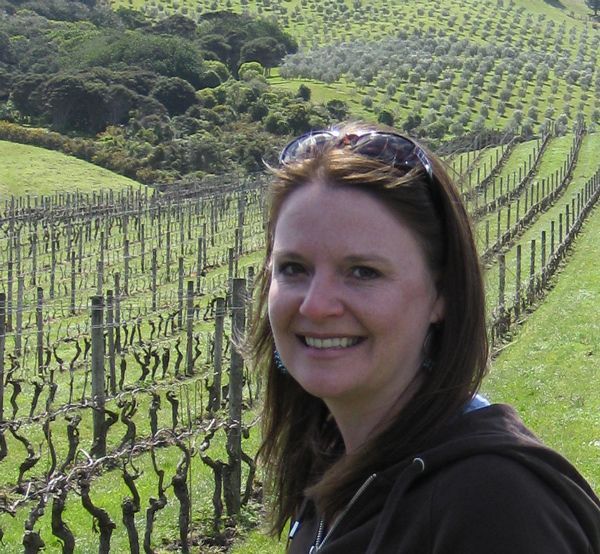 Laura Lynch, creator and writer of Savored Journeys, is an avid world traveler, certified wine expert, and international food specialist. She has written about travel and food for over 20 years and has visited over 75 countries.