If you're a Champagne lover, you won't want to miss the chance to visit the region where all those bubbles are produced, using the traditional méthode champenoise.
A day or two in the Champagne region, visiting the Champagne houses in both Reims and Epernay, France, will give you an even greater appreciation for the bubbly, while learning the process from the winemakers themselves, and seeing the incredible wine caves that exist deep under the cities.
» Visiting soon? Check out our France travel guide. You might be interested in visiting the gorgeous town of Annecy, France for amazing food, as well as the Savoie wine region and these three jaw-dropping destinations in the French Alps. Here are our guides to the most beautiful cities to visit in France, and the top French wine regions.
How to Visit the Champagne Region
The best way to discover the region is by driving The Champagne Trail, which covers over 250 miles that wind through rolling hills, along vineyard covered valleys and past quaint little villages. All along the way you can stop to visit the growers and winemakers, to taste Champagne, and to learn as much as you like about the tradition.
There are two main cities in the Champagne region to visit, and the Champagne trail will take you between the two within just a 30 minute drive. In Reims, you can visit world-famous Champagne houses, such as Veuve Clicquot, Pommery, and Taittinger.
In Epernay, you can spend some time walking along the Avenue de Champagne, popping in at tasting rooms along the way. The easiest way to get to the Champagne region is by car from Paris. If you're already visiting, you can rent a car in Paris and take a day or overnight trip to Champagne.
You can take the train from Paris to Reims, but it's not very easy to get around to the Champagne houses without a car, and you'll definitely need a car to visit the countryside or to go into Epernay. Below you'll find all you need to know to plan a road trip in the Champagne region, for wine tours and tasting.
⇒ Interested in the other fantastic wine regions of Europe? Check out our guide.
Self-Guided or Group/Private Wine Tour
The first consideration you'll probably be making is whether you want to do a self-guided or a group/private guided wine tour. If you don't have a designated driver, or don't wish to spit the wine instead of drinking it, you will need to take a tour or hire a driver.
Group Tour
There are many to choose from. You can go on a group tour, which are plentiful, often including up to 10 people and are on a pre-planned route that you can't decide on. Tours typically go to great wineries and there's a lot of information given, many include lunch – plus you don't have to take care of a single detail.
Below are two group tours we recommend:
Small Group Full Day Tour – Your go to three different Champagne houses, where you'll try a variety of champagnes. There's also an included three-course lunch along the way. (8 hours)
Reims Afternoon Tour to Epernay – Visit the UNESCO-listed Champagne Avenue in Epernay, the historic village of Hautvillers, and visit two Champagne houses for tastings. (4.5 hours)
Private Full Day Tour – Visit 3 Champagne houses, visit Hautvillers where Dom Perignon created Champagne, and have a 3-course restaurant lunch. (8 hours, 2 people minimum)
Private Tour
If you don't want to go along with a bunch of other people and you'd like to have some say in the schedule, then a private tour is the way to go.
What's included:
Return transport from Reims in a private shuttle (Mercedes Class V).
English-speaking driver/guide, Champagne expert
Visit & tasting at 2 Champagne houses
Guided tour of Reims Cathedral
Lunch reservation (payment not included)
Tour is 7 hours, 2 people minimum $599/pp
---
Self-Guided Tour
I usually prefer to do self-guided touring when I visit wine regions because it gives me the greatest flexibility and I actually really like researching and choosing the wineries I want to go to.
While there is a little more work involved because you have to set up all the tours yourself, there are tools that will help make this super easy. The one I use is called Rue des Vignerons. It's a French website that makes booking wine appointments super easy.
The site has 450 wineries and distilleries, both family-owned and famous houses, that includes 1,500 bookable experiences, including tastings, tours, workshops, and meals. You can book online up to 30 minutes before and your appointment is confirmed instantly. This is the website I used to book all of my Bordeaux tasting appointments.
In our descriptions below, I will give you links directly to Rue des Vignerons for each winery so you can easily book it.
---
Champagne Houses to Visit in Reims
Jeanne Pommery built this incredible Elizabethan-style mansion in the 19th century. If you're looking for an experience you won't forget, a stop at Pommery is absolutely necessary.
You won't believe your eyes when you see the estate. Inside the estate, which you'll see on a guided tour, are ancient Roman caves, chalk caves that are accessed by an impressive staircase, and tasting rooms that look more like art galleries.
It's one of the largest Champagne house, making around 500,000 cases a year. There are a few differnt tours you can take at Pommery. Be sure to book in advance. The tours are given in English, French, and German. Prices range from 22€-35€.
Location: Place General Gouraud, 51100, Reims, France
Hours: Early April to mid-November: every day 9:30am-7pm. Mid-November to late March: every day 10am-6pm
Email:visites@vrankenpommery.fr
Another Champagne house with an impressive chalk cave that has been designated a UNESCO World Heritage site, Taittinger will stun you from the moment you arrive at the impressive entrance gates.
Unfortunately, their main location is currently closed, but you can still visit Demeure des Comtes de Champagne in the center of Reims and try the tasting experience called "À la table de Thibaud IV".
The experience is meant to showcase the life of Thibaud the fourth, King of Navarre, who was also a poet, while tasting the two signature cuvées of the House: the Brut Réserve and the Comtes de Champagne Blanc de Blancs.
It's a mix of audio and tasting and is offered in English and French. The price is 60€ and it lasts about 1 hour.
Location: À la table de Thibaud IV – Champagne Taittinger, 20 rue de Tambour, 51100 Reims
Champagne Lanson is the only big House located in the heart of Reims that offers a unique visit experience that takes you on a journey from the vine to the flute. Their tour guides you on a journey through the different stages of the wine making process, providing a truly immersive experience.
You'll see the vineyards, then be guided to the "Clos Lanson", then to the various places where the cuvees are made, passing through the cuveries and finally to the cellars. The tour will be followed by a tasting of the House's emblematic cuvée: Le Black Création 257.
Tours lasts approximately 2 hours and are available in both English and French.
Located within a 5-minute drive of Veuve Clicquot and Taitttinger is G.H. Martel & Co. This Champagne house offers wine tasting and tours to their medieval chalk caves, which were dug between the 4th and 15th centuries, at a depth of 22 meters.
Along the tour, they have a collection of winemaking tools and machinery to see. The tour also includes a film of the Champagne house and winemaking process and an eco museum.
If you don't have the time for a full tour, you can stop into the wine shop for a tasting at any time. There are a few Champagne flights to choose from ranging from 12-20€.
Location: 17 rue des Creneaux, 51100, Reims, France
Hours: Daily 10am-1pm and 2pm-7pm. Tours in French and English until 5:30pm
Email:boutique@champagnemartel.com
The House Mumm started in 1827 in the historic birthplace of the Champagne, Reims. This almost bicentenary estate opens the doors of its cellars where about 25 million bottles rest peacefully in the cellars.
The Mumm family, whose lineage includes barons and knights, dates back to the 12th century. They were originally wine merchants based in Cologne, Germany, but expanded into France when they saw potential for the region and expansion of their business. They've been going strong ever since.
Today Mumm is spread across nearly 25 kilometers in the heart of Reims. Visitors can explore the long history of this cellar and learn about the process they've followed for centuries.
There are three visit types: The Cordon Rouge Mumm experience, the discovery experience, and the 100% Grand Cru experience. The visit will end at one of the most beautiful museum about champagne. Afterward, you will have the opportunity to taste their Champagnes.
Location: G.H. Mumm, 29 Rue du Champ de Mars, 51100 Reims, France
Hours: Daily 10am-1pm and 2pm-5:30 or 6pm, seasonally. Tours in French and English until 5:30pm
Boutique available during opening hours
Email: guides@mumm.fr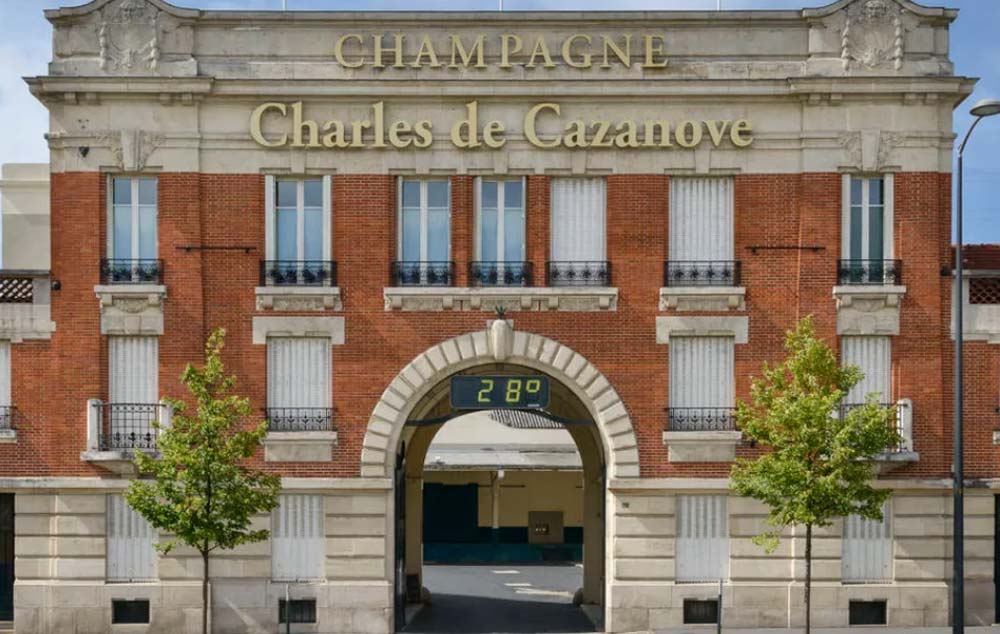 Champagne Charles de Cazanove has been in business since 1811, and its production is 3 million bottles per year. It can be quite interesting visiting a large house like this to learn the Champagne making process. The facility was built in 2019, so it's very modern.
You can book a tasting only, or embark on one of their three tours, which takes you to their production facility and give you an explanation of the process, along with a demonstration in their eco-museum.
The tour will be followed by a comparative tasting of 3 non-vintage Champagnes (2 whites and 1 rosé) or you can add on a vintage tasting as well.
---
Champagne Pol Couronne
Champagne Pol Couronne was started in 2015. This family-owned champagne house, located in the historic city of Reims, offers a private tour and tasting in their showroom, so you can get an intimate look into the meticulous craft of champagne-making.
The personalized tastings here are exceptional. Your palate is in for a treat. Each sip allows you to taste the terroir, skill, and passion that go into making each bottle. Champagne Pol Couronne offers a tasting of 3 Champagnes, or 3 Grand Cru Champagnes
They also offer a Champagne masterclass and a sabering experience, if you're looking for something more unique.
Location: 1 Place des Droits de l'Homme, 51100 Reims, France
Season: Closed end of December to mid-March
Email: visitscenter@veuve-clicquot.fr
You've likely already heard of this Champagne brand, as it's one of the most popular Champagnes being sold around the world. The underground cellars of Veuve Clicquot are one of the main highlights of a visit. It has been designated as a UNESCO World Heritage site.
They've been making wine since 1772, then bought the underground quarry in 1909, and turned it into a wine cellar. You will learn all about the fascinating history – including the cellars being used as a shelter during the war – on a guided tour.
When you purchase tickets for your visit, it can include a tour and a few different types of tasting options. Click here to see them all. Prices range from 35€-250€ depending on the tour your book.
---
Other Champagne House to Visit Nearby
Not too far away from Reims, there are many more opportunities for Champagne tasting. If you're going to be in the area, I would definitely recommend stopping by a few of these:
Pressoria is the brand new sensory interpretation center for champagne wines. Housed in the walls of a former Pommery pressing center in the commune of Aÿ, the immersive tour of this emblematic cultural site will help you rediscover champagne through your five senses.
A family-run business since 1802, they offer specialist champagnes for experts and amateurs alike.
They do the harvesting, handling and winemaking of all their own grapes, from one of the best terroirs in the Champagne region. Their villa is on the Avenue de Champagne in Epernay. You can taste on their terrace or in the lounge, inside a house listed as a UNESCO heritage site.
In 1927, Hachod Fringhian, the grandfather of Charlotte Morgain Le Gallais, obtained the Clos du Château de Boursault, which had long belonged to Madame Veuve Clicquot. Five generations later, Charlotte runs part of the estate: 7 parcels with their own characteristics, in the family vineyard, overlooking the Marne valley. The press, the cellars and the wine storehouses are also located in the clos, which guarantees a great freshness of the fruit at the time of its pressing and transformation.
---
Champagne House to Visit in Epernay
We highly recommend you drive all the way into Epernay and spend at least a day walking along the Champagne de Avenue, where you'll find nearly a dozen Champagne Houses to visit.
We really like that it's possible to walk between each of them, because the tastings are full glass pours. You'll want to have time to enjoy it, rather than skipping quickly between them.
One of the most well-known Champagne houses in the world is Moet & Chandon. In Epernay, they also have one of the largest Champagne houses. It's impressive to look at, even from the outside.
If you take a tour, you'll have a chance to visit their cellars and see a bit of the over 28km worth of underground cave system they have.
You'll learn the history of the family, the Champagne and the area from the guide as you walk along. The tour ends with a tasting. You can choose between a Signature Tour, Imperial Tour or Grand Vintage Tour. Prices range from 40-75€.
Location: 20 Avenue de Champagne, 51200 Épernay
Hours: Sunday to Wednesday 9:30-11:30 and 2pm-4:30pm
Email: Contact form
---
Champagne de Venoge
This Champagne house was established in 1837 by the De Venoge family, originating from Switzerland, near the Venoge river, which flows into Lake Geneva. The family has been building their international fame ever since.
The tasting room is a small house outside of the grander main house. You can stop in any time you like for a tasting at the bar. We actually happened to stay in the apartments across the courtyard, Le Suites du 33, which is a fantastic location for visiting the Champagne houses on the Avenue de Champagne.
Here you will be able to do a tasting of two Champagnes: a brut from their emblematic Cordon Bleu range and a carafe from their Princes range, or two from the Princes range. You can also pair a glass with small snacks, or you can do a full tasting and tour with either 2 or 4 tastings at the end.
Location: 33 Av. de Champagne
Website
---
Champagne Comtesse Lafond
Champagne Comtesse Lafond is a small Champagne House named for the owner's grandmother. Baron Patrick de Ladouchette has carried on the family's reputation for great Champagne, with styles ranging from extra brut to rose.
The operation is located in a majestic castle on the Avenue – one that you'll definitely want to see. They will be happy to give you a complete tour of the domain: the castles' salons and gardens. You can even learn how to use a Sabre to open a Champagne bottle.
Location: 79 Avenue De Champagne, 51200 Épernay, France
Hours: 10am-1pm 2pm-6pm
---
Champagne Mercier
Mercier was founded in 1858. In 1871, Eugène Mercier started an innovative project to build cellars at the winery in Epernay, in the heart of France's Champagne country. He told the architects to "count by kilometers and not by meters,".
A few years later, a whopping 18 kilometers of cellars were open to the visitors. You can visit and discover the Maison Mercier and some of those cellars on an electric train ride that takes you around the cellar. You'll also have an opportunity to try one flute of Brut Mercier, one flute of Rosé Mercier and one flute of Reserve Mercier. The price ranges from 26-30€, depending on how many you'd like to try.
Location: 68 Av. de Champagne, 51200 Épernay, France
Hours: 9:30am-4:30pm (2 hr break for lunch)
---
Champagne Jacquinot & Fils
Pierre Jacquinot, originally a winegrower and farmer, developed the family vineyard after the First World War, during which he was wounded. In 1929, Pierre Jacquinot set up his own grape pressing business and began producing his own wines. His two sons, Jacques and Jean-Guy, joined the business and together they created the Champagne house.
You can visit for a tasting and tour. It's one of the deepest cellars in Epernay, located 20 meters underground, dug by hand 1873. Dive into the heart of the champagne making process on a guided tour through the cellar, vats and machinery. Then enjoy 3 non-vintage champagnes, a private Cuvée glass, a Blanc de Blancs, and a Blanc de Noirs.
---
Champagne Alfred Gratien
The Alfred Gratien Champagne House was founded in Epernay in 1864, and the same line of cellar masters has been perpetuating and passing on their knowledge for four generations: rigorous selection of grapes from the best vintages, respect for the terroirs, vinification in small oak barrels and production of limited volumes. Today Nicolas Jaeger is the head of the cellars and the one who continues the style of the Alfred Gratien house and ensures the continuity of that philosophy.

During a tour at La Maison Alfred Gratien, you can visit the century-old cellar, dug 18-meters underground and storing nearly a million bottles. You can do a tasting of 2 Champagnes, or embark on a tasting and tour with either 2 or 4 cuvees. You can also do a Champagne and cheese tasting.
---
Collard-Picard
Champagne Collard-Picard was founded in 1996 by Olivier Collard and Caroline Collard-Picard. It is a privately owned grower-producer Champagne house. They have both a cellar and a shop. To visit the cellar, you must make an advanced appointment for a visit and private tasting with Mr. Collard.
You can stop in at the stop on the Avenue de Champagne during opening hours for a tasting of their classic, prestige, and exceptional lines, as well as the Coteaux Champenois Rouge. Our favorite is their Premier Cru Rose Champagne, using the "de Saignee" vinification technique.
Location: 15 Avenue de Champagne, 51200 Épernay
Hours: Everyday 10 or 10:30-5:30 (open until 7pm Saturdays)
Website
---
Champagne de Castellane
You'll see the giant tower of Castellane the moment you enter town. This is one of the larger Champagne brands, so you can expect there to be a full and large tour group. When you arrive, you can visit the museum of winemaking and climb the tower.
The tour lasts around 45 minutes and goes through the winemaking process, into the underground cellar and back to the bar where you'll try a few different Champagnes.
Location: 63 Avenue de Champagne, 51200 Épernay
Hours: Every day from 10am-noon and 2pm-6pm
Email: visites@castellane.com
How to Get Around
The best way to get around the region is by car, so be sure to book a rental car in Paris and drive yourself along the Champagne Trail. It's about 1 hour 45 minutes from Paris to Reims, then another 40-minute drive between Reims and Epernay on good roads that are well marked.
It's usually wise to create a road trip map and book appointments with producers in advance, but you'll also see signs along the way directing you to producers that are open for tastings. It's possible to stop at these spots along the way, without an appointment. Within Reims, it's easiest to get between the Champagne house by car.
The distances between are typically about a 5-minute drive. In Hautville, you can park your car at the carpark area and walk to everything from there. In Epernay, you can park your car near the Avenue de Champagne and walk to many Champagne houses and tasting rooms.
Where to Stay in the Champagne Region
In Reims If you're staying overnight in Reims, you'll quickly learn that there isn't a huge selection of hotels. We stayed at Best Western Premier Hotel de la Paix. If you're looking for a more luxury stay, try the Chateau Les Crayeres.
In Epernay I loved Epernay so much that I wanted to stay a few days longer than we'd planned. If you have the time, I highly recommend staying for a day or two. We found Le Suites du 33 to be the perfect place to stay. It's located at 33 Avenue de Champagne, so it's within easy walking distance of everything. There's also a tasting bar for Champagne de Venoge that you won't want to miss.
CONCLUSION
With so many Champagne houses to visit in Reims, Epernay and in between, you'll definitely want to make a road trip to the area from Paris. It's easy to get to and fun to explore. We're sure you'll find many Champagnes you love along the way.
Like this post? Why not pin it on your Pinterest board to share with others.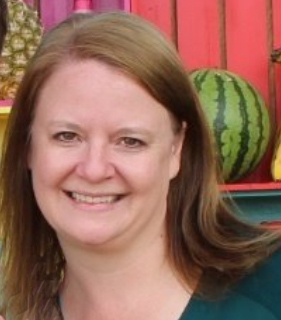 Laura Lynch, creator and writer of Savored Journeys, is an avid world traveler, certified wine expert, and international food specialist. She has written about travel and food for over 20 years and has visited over 75 countries. Her work has been published in numerous guidebooks, websites, and magazines.