In this edition, we explore the main wine regions of the country of Moldova, which was once the largest producer of wine within the Soviet Union. They still make a lot of wine, with nearly 112,000 hectares of vines used for commercial wine production. Would you believe that over 67 million bottles of wine are exported from Moldova each year, and that number continues to grow?
It wasn't without a fight that Moldova began establishing themselves as a competitor in the world wine market, however. The country exported most of its wine to Russia until it was banned as a result of a 2006 conflict.
This Discover Wine series focuses on wine regions of the world you may not have heard about.
While some Moldovan wine still found its way into the Russian market, in 2013 another, stricter ban cut off all wine export to Russia and left Moldova searching for new markets for its wine.
A fresh perspective was given to producing high-quality wines that could compete with the best in the world, thus earning Moldova new markets like Japan, China and Germany, as well as Ukraine, Czech Republic, and Poland, just to name a few.
Now, everyone has a chance to visit the vast underground cellars of Moldova and learn about its fascinating history, while sampling some of the high-quality wines of Moldova. For wine lovers, it's a very interesting place to visit. You'll learn a lot about the history of Moldova and its wine, try varietals you've never had before, and even have a chance to speak to some of the winemakers.
PRO TIP: You can book a Moldova wine tour on Viator. Check out this list of options to create your perfect tour.
Discover the Wine of Moldova
There are four wine regions in Moldova. They are Codru in the center of the country, Stefan Voda in the south east, Valul lui Traian in the south west, and Balti in the north. You can visit Moldova's wineries quite easily. Plan your own Moldova wine tour with a driver, or set up a guided tour with Wine Tours Moldova.
There are no large mountains in Moldova, only low rolling hills, but the temperature and climate differences between the regions help to differentiate the terroir of the grapes.
As for varietals, there are a few local grapes – the most well-known are Feteasca Alba, Feteasca Regala, Feteasca Neagra, Rara Neagra, Plavai, and Viorica. These grapes are often blended with other European varietals like Cabernet Sauvignon, Merlot, Chardonnay and Pinot Noir.
Codru Region
The Codru region is the largest and accounts for just under 50% of the hectares. This is where you find many of the country's major wine makers, like Milestii Mici, Chateau Vartely, Cricova and Castel Mimi.
They specialize in white wines that grow well in this region, as well as reds that are mostly produced as blends of the national wine varietals with European varietals.
The wineries in this region are the easiest for visitors to access, due to their close proximity to the major city of Chisinau. Many of them also boast impressive and extensive tunnels underneath the winery that were made many years ago from the extraction of limestone for building the city.
Stefan Voda Region
Stefan Voda can be found just to the southeast of the Codru region. It is smaller, with just about 15,000 hectares. Due to its closer proximity to the sea, the grapes from this region experience cooler conditions, making it ideal for the growing of white varietals, as well as European favorites like Pinot Noir. Two wineries you can visit in this area are Purcari and Et Cetera.
These two wineries are very different, so visiting them both is a good way to see the juxtaposition of wineries in Moldova. There are large producers (both state and privately owned) like Purcari (maker of the famed Negru de Purcari) that have been making wine for generations; there are also small producers like Et Cetera, who built their family wine business after the requirements for wineries were relaxed to allow for smaller producers.
Valul lui Traian Region
It's a bit of a drive from Chisinau to the Valul lui Traian wine region, but it's well worth the drive to see the low rolling plains and plateaus that are covered in vines. The region is flanked by two ancient walls, called Trajan's Wall, that was once used as a form of defense.
The walls are a part of the legend of the area. They specialize in the production of red wines in Valul lui Trajan, but also produce a few liquors.
One small wine producer you can visit in this area is KaraGani – a very new winery that is eagerly growing its brand and expanding its vision to include welcoming visitors for lunch or dinner, or even a traditional cooking class.
Balti Region
The northern-most wine-producing region of Moldova is Balti. The area doesn't have a significant number of vineyards. It mostly produces table wines, a variety of liquor similar to cognac, and other alcohol-fortified wines. There aren't any wineries that have wine tourism in this region.
How to Get to Moldova's Wine Regions
The most convenient way to reach Moldova is by flying into the capital city of Chișinău (pronounced Kee-Shee-Now). The city is actually located in almost the very center of the grape growing regions, making it a very convenient place to base yourself while visiting the surrounding wineries.
You can rent a car at the airport, but I wouldn't recommend driving yourself around if you're planning to do any wine drinking at all. There is a zero tolerance policy for drinking and driving in Moldova; it's not worth it, especially when you can have a private driver for a very reasonable rate.
This is what we did while we were touring the wine regions around Moldova. Our guide picked us up at our hotel, took us around to our arranged tours, helped us with translation at the wineries when needed, and dropped us off safely at the end of the day.
Many of the wineries are located within 20-minutes drive of Chisinau, but some are 2 or even 3 hours away. I highly recommend going to some of the farther out wineries, but you'll need to plan accordingly. You can often fit 2 wineries per day into your schedule, if you bunch them together properly. More on that later.
Where to Go Wine Tasting in Moldova
As discussed earlier, there are four wine regions in Moldova. You can visit wineries in each of these regions, and some of them are close enough together that you can visit two in one day, if desired.
You will quickly learn that there are massive, commercial wineries that are owned by the state, slightly smaller commercial wineries that are privately owned, and then a handful of small individually owned producers, many of whom started their wine business by making wine at home for personal use. It is possible to visit a variety of these wineries to get insight into how each functions.
The absolute best way to go about setting up a winery itinerary for your trip is to contact Wine Tours Moldova. They offer pre-set day trips to wineries that include transportation, wine tours, wine tastings, lunch and some guided tours of cultural sights.
If you want to put together a more winery-centric itinerary, where you can visit more than one winery in a day, they also offer a service to book your preferred wineries on their website. In order to include transportation to these bookings, you just have to let them know.
★ Wineries to Visit in Codru
Chateau Vartely – Beginning in 1996, Chateau Vartely has been building a tradition of producing top-quality wines using the latest innovative technologies. They opened an all-encompassing tourist complex in 2008. They welcome guest for tours, wine tastings, lunch or dinner in their on-site dining facilities. They even have a number of guest houses.
Cricova – Known for its massive underground "wine city" that includes for over 120 kilometers of subterranean roads, Cricova is one of the easiest cellars to visit because of its proximity to Chisinau, and its abundance of wine tours.
Castel Mimi – Located only 30 km from Chisinau, Castel Mimi is architecturally interesting as well as a good place to visit for a look into their wine production methods and to learn more about their vast history, begun in 1893. They have tours, tastings, a restaurant and guesthouses.
Milestii Mici – This is one of the first cellars in Moldova that people often hear about because it is registered in the Guinness Book of World records for having the largest wine collection in the world, with over 1.5 million bottles. You can see some of them on a tour through the extensive underground city.
Brănești Сellars – Another cellar with a huge underground city is Brănești. It comprises over 58 kilometers of roads that are up to 60 meters deep, and is located in the touristic complex of Orheiul Vechi. Plans are in the works for a vast underground hotel built into the hillside,
★ Wineries to Visit in Stefan Voda
Et Cetera – a family-owned winery run by two brothers, Alexandru and Igor, who have a passion for winemaking and an expansive vision for the future of their wine estate. The experience at Et Cetera is much more personalized and welcoming than the larger wineries, and can include a tour, tasting and even lunch, if desired.
Purcari – This is one of first wineries established in Moldova and is interesting to visit for a historical perspective on the area's wine. Purcari received its first gold medal in 1878 for its Negru de Purcari, which they still make today. You can book a tour of the cellars and production areas, try a few of the wines, as well as enjoy lunch in the restaurant.
★ Wineries to Visit in Valul lui Traian
KaraGani – An interesting place to visit, both for the chance to taste the delicious wines and to learn a little about the history and traditions of the Gagauz people who live in this area. The winery is just starting out, but is already producing some great wines, both white and red, including the sweeter Pastoral red style.
Where to Eat Lunch in Moldova's Wine Regions
I always look forward to lunch during wine tasting trips. Not only does it give you a chance to refuel after tasting some great wines, it gives you a chance to try local specialties and maybe even eat among locals.
If you're booking your wine tasting trip through Wine Tours Moldova, they are happy to make suggestions and book for you great places to eat during your itinerary.
Most, if not all, of the wineries listed above can provide lunch to guests who book in advance. They don't necessarily all have restaurants, but they have dining facilities and can accommodate lunch or dinner guests with a reservation.
Purcari Winery has a large restaurant that can accommodate large groups. They offer an a la carte menu for lunch that includes European foods as well as Moldovan cuisine. You can take a tour of the winery and stay for lunch to try a few more of their wines.
Chateau Vartely is another great place to stop for lunch. They have a large, new tourist complex that includes dining facilities. They also have an outdoor patio area where you can eat lunch, under the canopy of vines. You do need to make a reservation for lunch or dinner in advance.
If you travel to the tourist area of Orheiul Vechi, then you absolutely must stop for a traditional lunch served in one of the rural guesthouses in the area, like Vila Roz.
The owner cooks a really nice meal of local dishes, including placinte. You can also stay overnight at Vila Roz. They have 6 guestrooms and a lovely outdoor space where you can even pitch a tent, if you're so inclined.
From there, you can rent a bikes and visit the historical and cultural sites of the "open air museum", containing the Curchi Monestary and hillside caves. And you can go for a winery visit to Brăneşti's massive underground city. You can make a whole day of it!
Conclusion
If you like to travel for wine, and to learn about and taste wines in regions that are new to you, Moldova is the perfect place to do so. You'll love the scenery, the landscape, the people, and you'll learn a lot about the wine of Moldova.
Like this post? Why not save it to Pinterest?
FOLLOW US on Pinterest, Instagram, Facebook for more great travel inspiration and tips.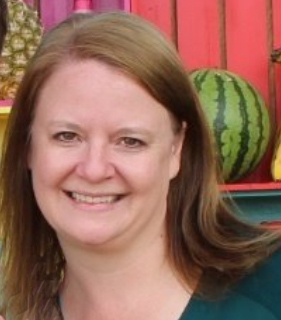 Laura Lynch, creator and writer of Savored Journeys, is an avid world traveler, certified wine expert, and international food specialist. She has written about travel and food for over 20 years and has visited over 75 countries. Her work has been published in numerous guidebooks, websites, and magazines.