Visiting wine regions in Europe is a dream for every wine connoisseur. Stunningly exquisite vineyards, warm and sunny weather, enchanting hillsides, and good food define these top wine regions.
If you're a wine lover and want to see these European wine regions for yourself, we want to help you plan a vacation to some of the best wine destinations in Europe – think Italy, Spain, and France – that will leave you dazzled with their perfection and uniqueness.
» Check out these gorgeous wine regions here.
Europe has some of the best vineyards in the world. You'll love what you see, believe me! There are actually dozens of wine regions, so picking one is next to impossible. Read on below to see some options. Hopefully you'll be inspired.
Planning for Europe? Here's more…
What are the Best Wine Regions in Europe?
This list can be subjective, especially among wine lovers who have a favorite type of wine they're loyal to, so these regions are not listed in any particular order. You can decide for yourself which you love the most.
Champagne Region, France
One of the most famous wine regions in Europe, Champagne is an ideal destination for a day trip from Paris, but there are many Champagne houses to explore in both Reims and Epernay, where you'll find prestigious names like Veuve Clicquot and Tattinger.
The Champagne region was recently named a UNESCO World Heritage site, which is a major draw for tourism to the area, along with the beautiful rolling hillsides full of vineyards.
⇒ Use Rue des Vignerons (a free booking service) to make your wine tasting appointments in the Champagne region
Tours you may enjoy:
Piedmont Wine Region, Italy (aka Piemonte)
The famous wine growing region of Piedmont is located in the northwestern corner of Italy. You cannot miss visiting Piedmont for its famous red wines that include Barolo and Barbaresco, made from the Nebbiolo grape.
If you are looking for rich whites, then Cortese, Arneis, and Erbaluce are here for you.
Most of the grape production takes place on the slopes of the Apennines in the foothills of the Alps, but there is some lighter more acidic wines being made further north in Gattinara and the Alto Piemonte region.
Visiting this picturesque region can be the best way to understand more about the famous Italian wines and to taste them alongside the foods that make this region so rich in gastronomic pleasures.
Tour you may enjoy:
Barolo Wine and Food Tasting at Piedmont Region Winery
Bordeaux Wine Region, France
Bordeaux is known, informally, as the wine capital of the world. There is an enthralling combination of history, medieval culture, and good food and wine that makes Bordeaux a prime destination for wine lovers.
If you stayed in Bordeaux for a full week of wine tasting, you would still feel that you only scratched the surface.
You'll want to save time to explore all of the famous regions, including Medoc, Graves, Saint-Emilion, Pomerol, and the Sauternes region that produces amazing sweet white wine.
⇒ Read our full guide to wine tasting in Bordeaux.
⇒ Use Rue des Vignerons (a free booking service) to make your wine tasting appointments in Bordeaux
Tours you may enjoy:
Burgundy Wine Region, France (aka Bourgogne)
Pinot Noir and Chardonnay fans love the Burgundy (Bourgogne) wine region in France. As one of the main regions for Old World wine, Burgundy is steeped in history.
The narrow valley in eastern France runs along a steep mountain range from Dijon in the north to Lyon in the south, encompassing several famous sub-regions:
Côte d'Auxerre (Chablis)
Côte de Nuits
Côte de Beaune
Côte Chalonnaise
Mâconnais
Beaujolais
In this region, terroir is taken very seriously and labels are given to designate between the most prestigious plots of land, from Grand Cru vineyards to village-specific appellations.
The wines produced in the best plots in Burgundy can bring in top dollar, and is considered to be some of the most prestigious wine in France.
Tours you may enjoy:
⇒ Use Rue des Vignerons (a free booking service) to make your wine tasting appointments in Burgundy
Savoie Wine Region, France
A smaller, lesser known wine region in France is the Savoie, stretching from Geneva, Switzerland down to the region surrounding Chambery, France. The vineyards of Savoie are often planted on very steep slopes.
The region produces mostly white wines from the Altesse and Roussanne grapes, but you can also find the unique red Mondeuse, Pinot Noir and Gamay.
While wine tasting is the goal, a trip to Savoie also affords incredible views and opportunities for outdoor activities, like hiking, paragliding, and winter skiing.
⇒ Read our guide on the Savoie wine region.
Tours you may enjoy:
Puglia Wine Region, Italy
Puglia is one of Italy's main wine region, located in the heel of the country. If you're a Primitivo fan, you've probably already tasted wines from this region, as it's most well known for its Primitivo and Negroamaro grapes.
The region also has some very good white wines made from Falanghina, Verdeca and Muscat. Within the Puglia wine region, there are 25 DOCs (Denominazione di Origine Controllata), where you'll find up to 200 wineries.
The region is vast and covers a lot of area, so unless you've got a lot of time, it'll be difficult to cover it all. We recommend settling into one region that interests you the most, which is what we did.
⇒ Read our guide on visiting wineries in and around the Gioia del Colle DOC area.
Tours you may enjoy:
Douro Valley Wine Region, Portugal
The Douro Valley is another UNESCO listed world heritage site, and one of the oldest wine regions in the world. The stunning views along the Douro Valley have helped establish it as a premier wine destination.
No where else will you find vineyards growing on such steep slopes along the river as in the Douro Valley. There are wine houses located all along the river, and they're very easy to visit.
Of course, the region is also known for its Port wines, but much of the Port is aged in cellars in Vila Nova de Gaia, across the river from Porto. If you're going for a wine tasting trip in Portugal, definitely spend time in both Porto and the Douro Valley.
⇒ Read our full guides to wine tasting in the Douro Valley and Vila Nova de Gaia. And check out our guide for where to stay while you're there.
Tours you may enjoy:
La Rioja Wine Region, Spain
The foothills of the Pyrenees Mountains are home to more than five hundred wineries. From lovely family-owned vineyards to major industrial wineries that pump out millions of bottles of wine per year.
The Rioja region is well known for its Tempranillo wines that are aged and sold at just the right drinking age to be properly enjoyed. The area is very easy to get around, and is the perfect spot for wine lovers who want to get away from the city and see the countryside.
In the autum, the leaves turn vibrant shades of red and yellow on the vines, making the fields of vineyards look on fire.
⇒ Read our full guide to wine tasting in Rioja, Spain and the La Rioja wine capital, Haro. Then check out these 7 top wine regions in Spain.
Tours you may enjoy:
Loire Valley Wine Region, France
The Loire Valley is quite a bit bigger than I would have expected. It spans 280 kilometers along a stretch of the Loire River in central France, with the biggest city being Tours.
The whole area encompassed within the Loire Valley is around 800 kilometers. As a wine tourist, you could do there multiple times and never see the same things or visit the same wineries twice.
The Loire Valley wine region is one of the most well known in the world's. It's made up of many separate sub regions, including the Muscadet, Sancerre and Pouilly-Fumé regions, along with others like Vouvray, Anjou, Saumur, Bourgueil, and Chinon.
The grapes most characteristic of this area are Chenin Blanc and Sauvignon Blanc with some Melon de Bourgogne. It's an easy region to get to from Paris, making it a great place for a long weekend or romantic getaway.
The area also boasts some incredible castles that you'll want to build into your itinerary.
⇒ Book a private tour to the wineries of Loire Valley.
⇒ Use Rue des Vignerons (a free booking service) to make your wine tasting appointments in the Loire Valley
Tuscany Wine Region, Italy
The countryside of Tuscany is made up of towns and cities built atop towering hills that pop up along the landscape. Lush green vineyards create the amazing view that extends as far as the eye can see.
It is one of Italy's most famous wine regions, and wine connoisseurs flock to Tuscany for the chance to be in the middle of such an enchanted place, to take cooking classes, to do some wine tasting, and to taste authentic olive oil.
There are multiple sub-regions within Tuscany that are well known on their own, like Chianti, Brunello di Montalcino and Montepulciano. Due to the hilltop towns and small roadways between, you would need quite a bit of time to visit and explore all three of these sub regions. Here's where to stay while you're there.
⇒ Read our full guide to wine tasting in Chianti, Italy.
Tours you may enjoy:
Catalonia Wine Region, Spain
Catalonia has many different regions, each having its own identity when it comes to wines. Catalonia is one of the oldest wine producing regions in Spain, and its long history is now being celebrated by new winemakers who dream of merging the old wine traditions with the new to produce incredible wines.
There are 10 designated wine regions in Catalonia and they stretch for about 90 miles to the north and to the south of Barcelona, along the coastline and about as many miles inland.
It's a vast region that deserves to be explored in sections. The primary red grape varietals used in Catalonia are Garnacha and Carignan, though many others are used in blends. Catalonia is also known for its production of cava, the sparkling wine of Spain.
⇒ Read our full guide to wine tasting in the Emporda wine region of Catalonia.
Tours you may enjoy:
Mosel Wine Region, Germany
The Mosel is the 3rd-largest wine producer in Germany, but is often considered one of the most prestigious. Wander through the wine-scented, cobblestone lanes of Mosel and get an opportunity to discover what these wine villages have to offer.
Its popular wines are mostly made from Riesling grapes and are known for having a scent of spring blossoms, a pale color, and a fruity acidity. The Mosel wine region is very interesting in that it comprises three wine areas along the valley.
The Mosel River has two tributaries, each with their own grape growing area – the Saar and Ruwer rivers. While its classified as one geographical region, each of the three areas impart a different terroir on the wine.
Istria Wine Region, Croatia
The wineries in Istria are usually small, family-owned operations, and they don't produce large quantities of wine, which is likely why you haven't tried it before.
The best way to try and understand Croatian wine is to make a visit to the Istria Wine Region and visit the best wineries. This region is located on the northwest peninsula of Croatia, though parts of the Istria region spill into bordering Slovenia and Italy.
The main grapes you'll find in Istria are Malvasia Istriana, a white grape that makes a fresh, fruity wine, and Teran, which makes a rich, earthy red.
Tours you may enjoy:
Santorini Wine Region, Greece
This spectacular island is serving the world with its fine wine since the middle ages. Santorini uses a unique wine-growing technique, called koulara, that protect the grapes from strong winds and allows them to soak up what little water is available from the porous volcanic soil.
The island's flagship grape is Assyrtiko, a strong, bold white grape used in many single-varietal and blended wines in Santorini. It is unique to the island. You'll also find Nykteri (another white), and Vinsanto, which is the island's sweet white wine.
⇒ Read our full guide to wine tasting in Santorini.
Tours you may enjoy:
Lavaux Wine Region, Switzerland
Another hidden wine gem is the Lavaux region in Switzerland, also called the Swiss Wine Route of Switzerland.
The vineyards of this UNESCO listed area are planted on terraces between Lausanne and Montreux. There are stunning views of Lake Geneva and the Alps from the steeply sloped vineyards.
This is a stunning area for walking. You can plan a route that takes you from one end of the wine region to the other, stopping off at a number of wineries along the way. Those views are definitely worth it!
Rhone Valley Wine Region, France
Rhone Valley is a little slice of paradise for wine connoisseurs. Wandering through its rugged hillside, where Côtes du Rhône, Hermitage, Côte-Rôtie, and Beaumes-de-Venise are produced, feels surreal.
The area is divided into two main sub regions – the northern and southern Rhone. The northern sub-region produces red wines with the Syrah grape, and white wines from Marsanne, Roussane and Viognier grapes.
The southern sub-region produces many different blends of reds, whites and roses. The Rhone Valley is where the prestigious Châteauneuf-du-Pape is made.
Tours you may enjoy:
⇒ Use Rue des Vignerons (a free booking service) to make your wine tasting appointments in the Rhone Valley
Tokaj-Hegyalja Region, Hungary
The Tokaj wine region can be found in northeastern Hungary and southeastern Slovakia.
This lovely wine region is where the world's oldest botrytized wine orginated, known as Tokaji aszú wine. Botrytis, or noble rot, is a beneficial type of fungus that grows on grapes and produces a really nice sweet wine.
Furmint and Hárslevelü are two grape varietals that have been growing in the region for centuries. These and four others: Yellow Muscat, Kabar, Kövérszőlő and Zéta, are the only grape varieties officially permitted to be used in the region.
Taking a tour of the huge cellars at this UNESCO World Heritage site is a once-in-a-lifetime experience.
⇒ Read our guide on the top wine regions of Hungary.
Rhineland Pfalz Wine Region, Germany
Tucked away in the Moselle and Rhine valleys, Rhineland-Palatinate is the second-largest wine region in Germany and attracts local and international tourist looking to experience the German wine route.
The wines here are primarily dry white wines, although there are over 22 varietals of grapes that are officially allowed, so the variety is immense.
Winemaking and just generally enjoying wine are a way of life in this part of Germany. There are many wine festivals throughout the year celebrating it, which make for great opportunities to go there and try them yourself.
CONCLUSION
As you can see, there are many lovely wine regions throughout Europe to enjoy – both well-known and lesser-known ones. Having a chance to go there, walk through the vineyards and cellars yourself, and taste the wine from its origin is an experience you must have as a wine lover.
We hope you'll make it to all of these European wine regions, as well as other wine regions around the world. Do check out our many other wine guides.
Like this post? Why not save it to your Pinterest board to share with friends!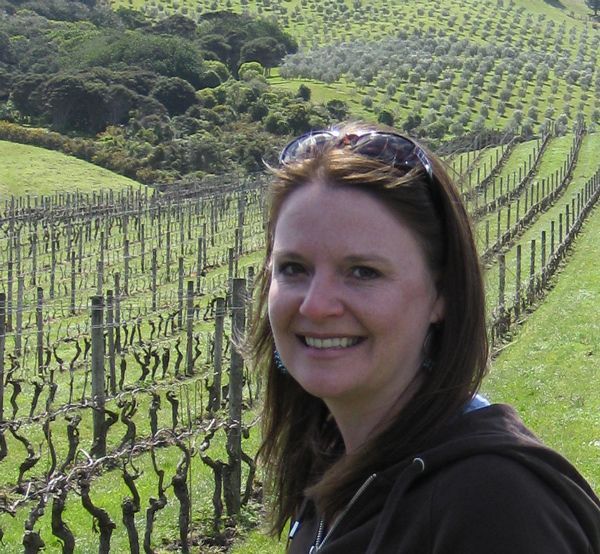 Laura Lynch, creator and writer of Savored Journeys, is an avid world traveler, certified wine expert, and international food specialist. She has written about travel and food for over 20 years and has visited 70+ countries.