Spain is home to some of the top wine regions in Europe, and it's a very attractive destination for wine lovers to explore and learn more about some of their favorite wines, from Rioja, Priorat, and dozens of other world-class wines.
Spain's vibrant wine and tapas culture will draw you in from the second you arrive. You can visit bodegas (wineries) to learn about the process and taste some wine, then immerse yourself in the culture that surrounds you in the top wine regions in Spain.
» Check out this 10 Day Spain Itinerary for First-Timers and the 15 Most Beautiful Cities in Spain to Visit.
Spain is the 3rd largest producer of wine in the world, boasting an impressive 2.4 million acres of land dedicated to vineyards. The country produces around 33.5 million hectolitres of wine a year. From delicate whites to full-bodied reds, there's a Spanish vino for every preference.
So whether you consider yourself a connoisseur or you're simply hoping to learn some new wine lingo, you'll fit right in. Here's everything you need to know about the top wine regions in Spain to visit.
» Want more info on what to eat in Spain? Check out our Spain travel guide. I highly recommend a pinchos crawl in Logrono or pintxos in San Sebastian, in Northern Spain. If you're going to Southern Spain, find out where to eat tapas in Seville. And don't miss a trip to the Rioja wine region.
What are the Wine Regions of Spain?
There are 138 official designated areas for wine production in Spain. These diverse regions offer a variety of flavors to tantalize the palate. From zesty, fresh, crisp notes to deep and decadent explosions of tastes.
Spanish wine regions can be divided up into seven distinct climates. These are further broken down into smaller regions to better distinguish the wine varieties that each yield.
Northwest Spain: Rias Baixas, Ribeira Sacra, Bierzo, Txakolina
Ebro and Duero River Valleys: Rioja, Ribera del Duero, Toro, Rueda, Cariñena
North Mediterranean Coast: Penedes, Priorat, Montsant
Southern Mediterranean: Utiel – Requena, Yecla, Jumilla, Bullas
Central Plateau: Mentrida, Ucles, Vinos de Madrid
Andalucía: Jerez, Sierras de Málaga, Montilla- Moriles
The Islands: Canary Islands (Tenerife), Baléaric Islands
1. Northwest Spain
This coastal gem looks slightly different from the rest of Spain. The area is as unique as its wines. Rolling green hills connect with the coastal cities creating a vibrant collision that is reflected in the wines they produce.
The area is known for its fresh fish and seafood, which of course pairs perfectly with its reputation for excellent white wine production. The grapes of this region to note are Albariño and Godello. The result is delightfully light, crisp, and zesty whites.
Where to Go for a Wine Tasting Trip: Rias Baixas
Rias Baixas is the easiest area to visit for a wine tasting trip. If you're a white wine fan, or have tried Albariño before and fallen in love with its floral, citrusy aromas, you will be happy to hear that wine tourism in Rias Baixas is well developed and easy to navigate.
Each of the sub regions showcase subtleties due to their varied climates, but each still maintains the basic characteristics of the Albariño grape, which makes up over 96% of all the vineyards in the area. You can expect to find a dry, aromatic wine, full of floral, citrus and melon notes, with an overall strong acidity and minerality.
2. Ebro and Duero River Valleys
This region is largely for red wine lovers. The area's consistent climate produces wine that ages with grace and showcases the robust wines made there.
One of the country's most famous wine-growing regions, Rioja, is also one of its oldest. Winemakers have been growing grapes in this area as far back as the second century BC. From fine wines to everyday drinking vino's, this area does it all.
The area is well-known for grapes like Garnache, Viura, and most noteworthy – Tempranillo grapes. The latter, and the area's star-child, produces rich, full-bodied reds.
Where to Go for a Wine Tasting Trip: Rioja or Ribera del Duero
These two areas have some of the most popular wines in all of Spain. Rioja wines are known around the world, in large part because production in Rioja is enormous, and so is the distribution. Everyone has likely had a Rioja wine at some point.
The Tempranillo and Granacha grapes grown abundantly, leading to the bright, fruit forward wines that are typical of the area. The Graciano and Mazuelo grapes are also important to the wines of Rioja.
Ribera del Duero, on the other hand, is not as widely known because they produce only high-quality, expensive wines from Tempranillo.
The Ribera del Duero is located just a couple hours north of Madrid on the main highway, along the famous Duero river, and a couple hours south of the Rioja wine region, which is also packed with great bodegas to visit. It's easy to get to, but being that it is a world-class wine region, it's largely undiscovered, so you have to work a little harder for your tastings.
There aren't a lot of tourists in the area, and most of the wineries are open by appointment only. But don't let that keep you away. It's quite easy to set up appointments.
3. North Mediterranean Coast
This area of Cataluña boasts an ideal Mediterranean climate from the mountains inland to the warm coastline, and grape growing thrives here. The area produces grape varieties like Garnache and Cava grapes (which include Macabeo/Viura, Parellada, and Xarello, among others).
The cool coastal breeze has an interesting affect on the terroir and the grapes as they grow, which is where there is high acidity and fruitiness, which helps build a well-balanced, rich wine.
Where to Go for a Wine Tasting Trip: Penedes and Priorat
Penedes, also known as the Cava region, along the coast, is where the famous sparkling wine – made in the champenoise style – is made. Wine making has a long storied history in Penedes and there are dozens of wine cellars that tell the story.
Considered one of Spain's best wine-producing regions, it is also one of the most ancient viticultural areas in Europe. White grape varieties predominate, but the region also produces some really nice oak-aged reds.
The steep slopes of the Priorat region are home to some of the oldest vineyards in Europe. The area produces some of the best Grenache wines in the world and they usually come with a price tag to prove it. The steep terrain is a little difficult to navigate, but there are some great wineries to visit in Priorat.
With the restructuring of the way wine was produced and packaged in Priorat came a revival of sorts for an area that has massive potential for grape production, but a difficult terrain to farm, thus pulling in a high price for this delicious wine.
4. Southern Mediterranean
Here the warm-temperature, Mediterranean areas are Utiel-Requena, Yecla, Jumilla and Bullas. They produce grapes ranging from the Monastrell and Bobal to Cabernet Sauvignon varieties. The area has also shown excellent results using modern vinification techniques.
Monastrell otherwise known as Mourvèdre is a rich, red-grape variety while Bobal is a dark-skinned grape offering notes of blueberry and makes for an easy-to-drink, everyday wine. If you find yourself in Jumilla and fancy a glass of red, you'll find consistently excellent Monastrell-Cabernet blends.
Where to Go for a Wine Tasting Trip: Utiel-Requena (Valencia)
This wine-growing area is located in the northwest of Valencia on the boundary with the Castile-La Mancha region. There has been wine production in the region for over 2,500 years.
The wines you'll experience in this area include reds with a dark cherry colour and fruity aromas, rosés with a nice fruity bouquet and whites with intense fruity aromas, with gold and straw tones. Cava is also starting to become more prevalent here.
5. Central Plateau
This wine region is in the central part of Spain and is home to the country's capital, Madrid, and is one of the top wine regions of Spain. It also produces almost half of Spain and is home to numerous Spanish bodegas (wineries).
The area is sunny and dry producing unique grape varieties. Some common grapes found here are Tempranillo and Grenache. This semi-arid landscape is also home to the world's largest Spanish vineyard, La Mancha. Don't miss out on a Madrid tapas and wine tour while visiting this vibrant area.
Where to Go for a Wine Tasting Trip: Madrid
The Vinos de Madrid DO covers three subregions, each with unique characteristics. East of Madrid is Arganda, which is the largest subregion with more than 50% of Madrid's vineyards and 60 % of its total production. In the southwest, there's Navalcarnero produces 15% of its wine. And to the west is the high altitude vineyards of San Martin.
6. Andalucía
This sun-drenched region in the south of Spain is famous for its fortified wine and is a must-visit on any Spanish wine tour. There are over 40 000 hectares of vineyards in this region and it is most renowned for its sherry production.
Some hold the belief that sherry can only be sweet, but there is a sherry for every palate. Some sherry varieties include dry blends, and of course, sweet varieties.
Sierras de Málaga produces dry, Moscatel wines from Muscat de Alexandria grapes which thrive in these warm climates. And the Montilla-Moriles region uses Pedro Ximénez grapes, producing wine so sweet that you can drizzle it over your pancakes.
There are few places where Palomino grapes are made into more quality wine than here. This is where you can taste famously oxidized, and fortified sherry vino's. If you weren't a fan before then you'll surely be converted after getting a taste of these delicious wines
So if you fancy tasting superb dessert wines then Andalucía is the region for you.
7. The Islands
The regions of the Canary Islands and Balearic Islands are famous for growing Palomino, Listán Negro, and Callet grape varieties. Some delectable wines come from these warm, coastal climates.
From red blends to Moscatel-made sweeter whites, there's something for every taste. Wines that come from the Canary Islands can be considered particularly interesting and bolder because of the volcanic soils they were created in. And if you're intrigued by Spain's vineyards, then a Canary Island wine tour is well worth it.
You can visit wineries on almost all of the islands in the Canaries, from Gran Canaria to Tenerife and Fuerteventura.
If anything, the Island regions are a testimony to the huge variety of wines that Spain produces thanks to its diverse regions and climates.
Common Grapes From Spain
Usually when you pick your favorite Merlot, Pinotage, or Shiraz, you have a good idea of the flavors and grapes you'll taste in the bottle you choose.
However, when it comes to Spanish wines it's a little harder to pinpoint the bouquet of flavors you'll be sipping from. This is because Spain follows its own, rather complex set of rules when it comes to winemaking and even grape varieties.
What are the Most Popular Spanish Grape Varieties?
Tempranillo: The most ubiquitous of grape varieties in Spain, Tempranillo carries notes of cherry and black currant. It produces wines that age well. Some of Spain's most time-tested wines come from these grapes in areas like Rioja and Ribera del Duero.
Grenache: This thin-skinned grape is usually combined with other grape varieties. It makes up most of the top wines of Priorat – dry red blends with tannins. Grenache is also used as a blending grape in the region of Rioja and in Spanish sparkling wines called Cava.
Carignan / Mazuelo: These grapes are otherwise known as Carignan and are used throughout the Mediterranean area, including Spain. This grape is usually used for blending in the regions of Rioja and Priorat.
Albariño: This is one of the country's famous white grape varieties and grows in the northwest of Spain. These tropical grapes carry a succulent acidity, which makes them great to pair with food. They come from areas like Rías Baixas and are characterized by notes of sea spray, bergamot oil, and hints of orange.
Viura / Macabeo: These full-bodied grapes burst with notes of apple and pear. They bring dense textures to the wines they are used in. If you're a fan of Spain's most famous sparkling wine, Cava, then you'll be pleased to know more about its main grape variety. In fact, it's also the main grape used in the white wines of the Rioja area.
Palomino: If you ever visit the south of Spain, keep an eye out for the Palomino grape, as this is where it shines. And while they do not produce great table wines, they have a real place in the sherry and fortified wine world.
Regulation on Wineries in Spanish Regions
There are various different classifications and standards that each region needs to abide by when it comes to winemaking. This in turn affects the tier of wine that gets produced, (and of course the price tag that comes with it).
Basically, the specific classifications and standards that wine-makers have to follow are set according to the guidelines of their DO (Denominación de Origen). This refers to a geographical regulation system, which is managed and enforced by the regulation police – the Consejo Regulador.
So next time you are hearing from your local sommelier or purchasing a bottle of Spanish wine, look out for the classification and tiers rather than being swayed by the cultivar's name on the label.
Final Thoughts on Wine Regions, Spain
This vast country has many micro-climates, making it the perfect place for producing a large variety of wines. Spanish wine country boasts varying climates, each perfect for growing unique grape varieties. This means that not only are Spain's landscapes and vineyards distinct and diverse – so are its wines.
» You might also like the Best Chile Wine Regions to Visit.
Like this post? Why not save it to Pinterest?
FOLLOW US on Pinterest, Instagram, Facebook for more great travel inspiration and tips.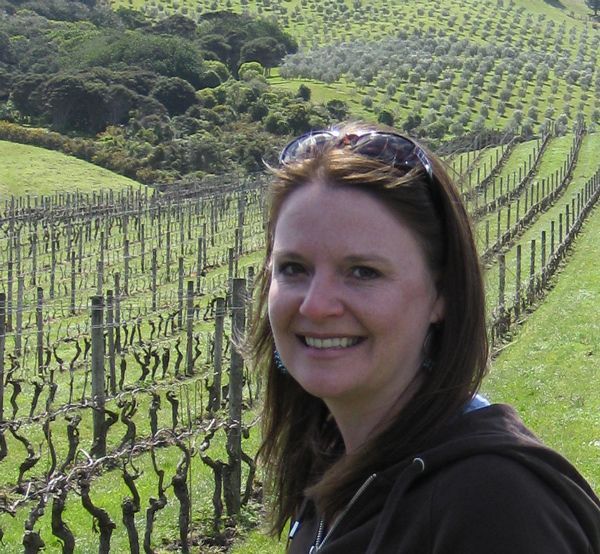 Laura Lynch, creator and writer of Savored Journeys, is an avid world traveler, certified wine expert, and international food specialist. She has written about travel and food for over 20 years and has visited 70+ countries.