Did you know that every state in the United States produces wine. It's true. Even though California alone makes 89% of all U.S. wine, there are many other wine region in the United States that are fantastic destinations for a wine tasting trip.
In fact, wine is one of the main reasons we love traveling in the United States. Wherever you visit in the United States, there's likely the opportunity to visit wineries and try some of the different wines that make that region unique, from Sonoma, California, to the Finger Lakes in New York State.
If you like traveling for wine, you should definitely check out these top 10 wine regions in the United States.
Best Regions in the U.S. for a Wine Tasting Trip
Napa Valley, California
Napa Valley is one of the most well-known and prestigious wine regions in the United States. Napa is especially known for its world-class Cabernet Sauvignon. Real estate for grapes is expensive in the valley and that leads to premium wine prices for top wines produced in Napa Valley.
Wine tasting in Napa can also be expensive. But if you know where to look, you can find some really great wines that won't break the bank. We really like the wineries in Calistoga and St Helena. Alpha Omega has one of the best Chardonnays I've ever tasted.
» Read our full guide on Napa Valley wine tasting.
★ Book a Napa Valley wine tour here.
Sonoma Valley, California
Sonoma is Napa's cousin to the west. It's more known for old vine Zinfandels. The Sonoma valley extends for many miles from north to south, and encompasses all different terroirs and climates.
Sonoma wines are less expensive than Napa, and it's a more laid-back wine region, though the tasting rooms can get very busy.
Healdsburg and Sonoma are both great home bases while wine tasting in Sonoma Valley. Each of these cities have many wineries within walking distance, but are also within close driving distance of others, and there are many convenient restaurants.
» Read our full guide on Sonoma Valley wine tasting.
★ Book a Sonoma Valley wine tour here.
Paso Robles & San Luis Obispo, California
With a rather hot climate in central California, San Luis Obispo and Paso Robles are the perfect place to grow rich reds, like Cabernet Sauvignon, Merlot and Cab Franc.
It's also one of the prettiest places to go wine tasting because the surrounding hills, where many of the vineyards are located, offer magnificent views of the valley.
Located along Central California's beautiful coast, Paso Robles is the largest AVA in California.
With over 25K acres of vineyards and 200+ wineries producing great wines, Paso Robles has became recognized as a world-class wine-growing area and no longer takes a backseat to larger regions in California.
» Read our full guide on Paso Robles wine tasting.
★ Book your San Luis Obispo & Paso Robles wine tour here.
Willamette Valley, Oregon
Pinot Noir fans are right at home in the Willamette Valley, which can be found just a few miles south of Portland, Oregon. The mild climate in the valley creates a perfect environment for growing Pinot Noir.
A typical wine tasting in the Willamette valley includes a vertical tasting of 3-4 years' production of Pinot, so you can see how the wines vary with the change of weather and terroir.
The cities of Dundee and Newberg are great homebases for wine tasting in the Willamette Valley, which stretches for many miles, from Portland in the north, to Eugene in the south. In either city, you can park the car and walk among the many wineries.
If you love Pinot Noir, what are you waiting for? Get yourself to the Willamette Valley immediately!
» Read our full guide on Willamette Valley wine tasting.
★ Book your Willamette Valley wine tour here.
Walla Walla, Washington
A little known wine region in Washington State, the Walla Walla Valley produces some of the state's best wines, alongside the more widely known Columbia Valley.
Walla Walla is located in the southeastern part of the state and has perfect weather conditions for growing big fruity red wine grapes. The terroir is often rocky and porous, which is great for growing grapes.
Over the past 20 years, the Walla Walla valley has managed to expand to over 100 wineries. There are four main wine tasting spots around town, each with at least a dozen wineries to check out. Our favorites include Sleight of Hand, Balboa, Northstar and Amavi.
Don't forget to check out the nearby Tri-Cities, Washington for wine tasting.
» Read our full guide on Walla Walla wine tasting.
Northern Virginia
Washington DC will always be a top destination for travelers who want to learn more about U.S. history and visit the monuments on the national mall, but one of the best off-the-beaten-path things to do in the area is visit the wineries of Northern Virginia.
You'll especially like this region if you drink white wine. Some very good Viognier is produced in the Northern Virginia wine region, as well as peppery Cabernet Franc.
From Washington DC, you can drive to the Northern Virginia wineries in about an hour. They are spread throughout the region, with some driving distance in between.
Northern Virginia is the perfect region for a wine tasting side trip while visiting Washington DC.
» Read our full guide on Northern Virginia wine tasting.
★ Book your Northern Virginia wine tour here.
Santa Barbara, California
Santa Barbara is well loved by travelers. It's a cute town with tons of shops, markets and restaurants.
The area is known for its interesting history. But you can also visit numerous wineries within the city, without even needing a car to get between them.
The two mountain ranges – Santa Ynes and San Rafael – flank both sides of the Santa Barbara valley, making a ocean-cooled and mountain-terrain climate for grape growing, which produces a great variety of grapes.
There are currently seven recognized AVAs in the Santa Barbara wine region.
Don't forget to check out the nearby Ojai Valley for wine tasting.
» Read our full guide on Santa Barbara wine tasting.
★ Book your Santa Barbara wine tour here.
Boise, Idaho
There's no shortage of good food and drinking spots in Boise, Idaho. This small city is a great place to visit for foodies looking for something unique and fun to do. We particularly love wine tasting in Boise.
The Snake River Valley AVA, which is the main AVA that Boise's wineries fall into, was formed in 2007 and encompasses a large area in Southwestern Idaho and two counties in eastern Oregon. The AVA currently has 15 wineries, both urban and rural.
» Read our full guide on Boise, Idaho, wine tasting.
Escondido, California
f you're looking for a unique foodie vacation or a lesser-known California wine region to explore, Escondido has everything you could want right at your fingertips.
Escondido is actually one of America's oldest grape growing regions. There are now over 20 different wineries where you can stop in for a tasting, have a picnic, or even meet the winemaker.
Tasting in this region isn't just one-note, either. You'll find urban wineries as well as hilltop wineries with amazing views. No matter when you go, you'll likely have perfect blue skies and moderate temperatures.
» Read our full guide on Escondido wine tasting.
Finger Lakes County, New York
The Finger Lakes wineries number in the hundreds. It's a world-class wine growing region that focuses most of its efforts on growing white wine grapes, for the production of Riesling and Gewurztraminer.
The climate is similar to cool-weather areas of Germany that grow the same grapes.
You'll also find a few cool-weather reds in the Finger Lakes as well, like Pinot Noir and Cabernet Franc. Wine tasting in the area is nearly effortless. Most wineries are open year round and welcome guests on a walk-in basis. The area is also great for beer tasting.
CONCLUSION
As you can see, there are many great wine regions in the United States that you can visit for wine tasting. Each is unique and interesting. Which one will you visit first? Like this post? Why not save it to your Pinterest board to share and read later.
Like this post? Why not save it to Pinterest?
FOLLOW US on Pinterest, Instagram, Facebook for more great travel inspiration and tips.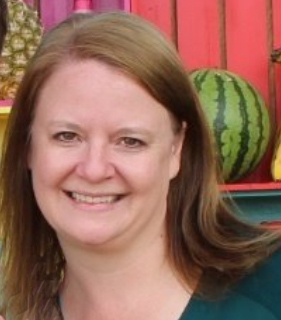 Laura Lynch, creator and writer of Savored Journeys, is an avid world traveler, certified wine expert, and international food specialist. She has written about travel and food for over 20 years and has visited over 75 countries. Her work has been published in numerous guidebooks, websites, and magazines.