For more great wine regions, see our Discover Wine series, which focuses on regions of the world you can visit for wine tasting.
Even if you're not a wine expert, you've likely heard of or sipped from a few bottles of Piemonte wine – most likely a Barolo or Barbaresco, the crown jewel of the Piemonte.
However, the smaller, lesser-known area to the north, Alto Piedmonte, is a very distinctive Nebbiolo-growing cousin that might just blow your mind, and at a fraction of the price of a Barolo.
As a wine traveller, I love to discover exciting, new-to-me Italy wine regions that are just a little off the beaten wine trail. The winemakers in these areas have so much passion for what they're doing and they welcome curious tasters who may be discovering a particular grape for the first time.
If you're hitting up Italy as part of a larger trip to Europe, be sure to check out our 2-week Europe Itinerary.
Planning for an Italy wine trip? Here's more
A Little About Alto Piemonte
When you think of Italian wine, Chianti and Sangiovese from Tuscany, or Barolo and Barbaresco come to mind immediately, but what about the smaller regions?
You may not even be aware of smaller wine producing regions, because they are often overshadowed by their larger neighbors.
However, this small slice of Piemonte, located at the foothills of the Alps, around 100 miles north of Barolo and Barbaresco territory, used to be one of the most important vineyard regions for the production of Nebbiolo (the star of the show) and it is now beginning to build back up to its previous glory.
The Alto Piemonte region, like many others wine regions in Europe, suffered greatly from pylloxera in the late 1800s, which destroyed most of the vineyards that once covered the land.
By the end of WWII, many of the would-be farmers in the area turned to industry work rather than plant again, and the rolling hills that were once covered in vineyards eventually turned to forest.
It wasn't until the late 90s that interest in wine production resparked and winemakers once again began planting vines in the appellations of Alto Piemonte.
Today, there are many young and passionate winemakers in the Alto Piemonte region who would love an opportunity to stun you with their highly aromatic, age-worthy wines, that can certainly rival any Nebbiolo being made anywhere in Piemonte.
The Consorzio Tutela Nebbioli Alto Piemonte has taken on the important job of helping promote the wines of Alto Piemonte to the world, and are also eager to make sure you know as much about this area as possible. 
Be sure to check out their website when planning your visit.
Plan a Visit to the Alto Piemonte Wine Region
There's no better way to acquaint yourself with the area than to meet the incredibly dedicated winemakers who are restoring Alto Piemonte to its original, vineyard-covered glory.
As soon as you arrive, you will immediately begin to experience the way the cool breeze sweeping in from the nearby Alps affects the grapes.
You'll begin to learn how the geological history that formed a plate of volcanic rock across much of the prime vineyard area affects the terroir of the wines.
You'll find that the wine from Alto Piemonte is characterized by its robust aromatics, high acidity, aggressive tannins, and light color.
They are fantastic for aging and can become more well-rounded after 10 or even 20 years in the bottle. However, paired with food, these wines blossom with interesting aromas and flavors.
While nebbiolo (traditionally known as Spanna in this area) is the main red grape varietal being used in Alto Piemonte wines, there are several other varietals being used as blending grapes, especially Vespolina, Croatine and Uva Rara.
While some believe there shouldn't be any blending, I quite liked the added characteristics and rounded mouthfeel of the wines blended with Vespolina.
It's always worth trying these variations so you understand the affects of each grape on the final product. The nebbiolo grape has high acidity and high tannins, plus thin skins, which leads to a lower alcohol, lighter colored wine with incredible structure.
The Vespolina and Uva Rara are blended in to give the wine more color and alcohol, as well as introduce more spice and fruitiness. You'll have to decide for yourself if a blend or a 100% nebbiolo is the wine for you.
PRO TIP:
The 2-day Taste Alto Piemonte wine event is held every year in March in Novara. The event takes place in a castle on the outskirts of a very pedestrian-friendly city.
The two-day event draws together over 50 producers from the region, showcasing nearly 150 wines made from Nebbiolo, Vespolina, etc. It's a great way to taste a lot of great Alto Piemonte wine in one location.
⇒ Read about nearby wine regions in Italy: Romagna and Chianti.
How to Get to the Alto Piemonte Wine Region
The Alto Piemonte region is located a 40-minute drive west of the Milan's Malpensa airport. There are many wineries, located throughout the many appellations of Alto Piemonte, so the area is rather spread out.
A car is required to be able to visit wineries, so be sure to rent a car at the Milan airport. Alternatively, you could contact a tour company in Milan to set up a guided tour, or a private driver for the day.
The Appelations of Alto Piemonte
In order to better understand the region, you may want to know a bit about appellations. The Alto Piemonte region contains two regional designations (both DOC) – Coste della Sesia and Colline Novaresi.
The former includes vineyards to the west of the Sesia River, while the latter falls to the east of the river. Both produce white wines using 100% Erbaluce (a local white grape varietal), and red wines using at least 50% Nebbiolo. The reds can then be blended with Uva Rara, Vespolina, Croatina, and Barbera grapes.
These two regional designations can help you categorize the smaller appellation designations. In Coste della Sesia, you'll find the Biella and Vercelli appellations, which includes the areas of Bramaterra, Gattinara, and Lessona.
In Colline Novaresi, you'll find Ghemme, Boca, Fara and Sizzano. As a wine tourist in Alto Piemonte, you can easily drive between the regions and pick out a few wineries in each to explore.
Though it isn't built up at this point for tourism, there are quite a few wineries that welcome visitors and will be happy to accommodate you for wine tours, tastings, picnics, meals, and even overnight stays.
The most important thing about visiting the wineries in Alto Piemonte is to contact them in advance (via email or phone) to arrange a visit. After speaking with many winemakers in the area, I was blown away by their hospitality and their eagerness to welcome guests.
If you make one contact, they can likely help you find another, and so on. It won't be hard to fill your schedule.
Where to Taste Wine in Alto Piemonte
No trip to Alto Piemonte is complete without a visit through the vineyards, a wine tasting tour, or a stay at an agritourism vineyard.
What you'll find is beautiful hillside vineyards, every small patch of land being used for the cultivation of grapes, and some really unique soil changes between the areas.
Many of the small producers don't have a tasting room or space to welcome guests. Check out their websites to contact them, or learn about tasting opportunities.
If you can't arrange a visit, you can find many, if not all of these wines, at area restaurants. While you're perusing the wine list, keep an eye out for these wines. All of the wineries listed below welcome guests with a reservation.
Wineries to Visit in Alto Piemonte
Podere ai Valloni (Boca)
When you visit Podere ai Valloni, you'll be stunned by the sweeping views across their 3 hectares of vines. Located high up on the hillside, with steep, sloping vineyards, Podere ai Valloni is a great example of the Boca appellation.
From this vantage point, you can see how the volcanic activity of the past has shaped the land, and affected the nature of the soil. It is sandy and rocky here, with acidic soil.
Coupled with the cooling winds from the nearby Alps that sweep across the vineyards at the end of the growing period, you can see why the wines from this area are unique and special.
To visit this winery, you must make an appointment in advance, but they are very accommodating. They have various styles of wine tasting you can take part in, which can include a walk through the various vineyard areas, or you can take part in a picnic or lunch.
To set up a visit, call between 9am to 2:30pm, Monday to Friday (tel. +39 (0)332 87332) or send an email.
Cantina Centrovigne del Castello di Castellengo (Lessona)
Here you will find the Castle of Castellengo, which was built in the 10th century and is now being restored, while being used as a family farm and vineyard. It is the site of Cantina Centrovigne, which means "the hundred vineyards".
This name is very appropriate for this area, which has a history of wine making as far back as the 1700s, when the entire area was covered in vineyards.
In order to restore the area to its former wine-producing glory, the owners of this winery, along with their neighbors, have begun the arduous task of acquiring the little pieces of land that are owned by various families, and replanting the vines.
When you visit this winery, you will see that the wine is still being produced in the same castle cellars as it was back in the 1700s. To make an appointment, send an email.
As with Centrovigne, vineyards had been planted at the location of Cascina Preziosa since the 1700, but was virtually wiped out during industrialization.
The owner's main goal is to give back the culture of wine making to the young people of the area, so it can be carried forward. They are using modern winemaking techniques, while preserving as much of the historical traditions of the area, to produce some really great wines made with Nebbiolo, Vespolina and Barbera.
You can visit Cascina Preziosa by making an appointment in advance. They offer many different options for tourists.
Just visit their website and click the Book Now button on the left side.
Pietro Cassina (Lessona)
This winery and winemaker have a very unique story. The winemaker's father, along with brothers, moved to Napa Valley as young adults and started a winery there.
He eventually moved back to Italy and had a son. After a career in design, that son decided to follow in his father's footsteps by renovating the family vineyard in Lessona. The winery has one of the most modern architecture styles in the area, which utilizes a gravity system in the wine-making process.
They also do not blend their wines, so you'll find a 100% Nebbiolo and 100% Vespolina, as well as a white made with the Erbaluce grape, and grappa , too. Their wines are aged in Slavonian oak from northeastern Croatia, which doesn't impart any strong vanilla flavors that would change the wine.
Although the building isn't completed yet, you can still visit for a tasting and a look around the vineyards. As soon as the facility is complete, it will be stunning – definitely one not to miss!
They have plenty of space for wine tasting, dining, and events. You can also stay among the vines in their accommodations.
To set up an appointment, you can contact them through email.
Castello Conti
Castello Conti is one of just a handful of producers in the tiny Boca DOC, which comprises only 25 hectares. The winery is run by the second generation of the Conti family – three sisters – whose aim is to produce organic wines that showcase the unique terroir of Boca, which is a UNESCO designated Global Geopark, because of its volcanic history.
It is possible to visit the castle where the wine is being produced, and to try their wines, but be sure to make an appointment in advance by sending an email. They have a series of older vintage wines, dating back to 1984, that are also possible to try in a vertical tasting, so you can see the immense aging potential of these wines.
Noteable Wines to Try in Alto Piemonte
It's not possible to visit many of the wineries in Alto Piemonte, due to their small size, but that doesn't mean you can't try the wines by pulling up a seat at any of the wine bars or restaurants in the area, or picking up a bottle at a local store.
There are many great producers (and wines) you should try while you have such easy access to it. Below are a few of our favorites.
Antoniolo – try the San Francesco
Boniperti Gilberto – try the Rosato
Ioppa – try the Santa Fe
Colombera & Canella
Poderi Garona
Cantina Sociale di Gattinara
Roccia Rossa
Where to Stay in Alto Piemonte
Where to stay depends greatly on the type of experience you want to have. The small city of Novara is located within easy driving distance of the main wine appellations of Alto Piemonte, but it doesn't have a lot of choices for accommodations.
You could also stay in Milan and drive out to the wine areas. It's only a 40 minute drive and there are many more choices for accommodations in Milan.
A more unique experience can be had by staying among the vineyards at one of the wineries that accepts guests. A fun option would be to stay at Castello di Castellengo, where they have various rooms you can choose from.
To find other wineries with rooms, we recommend just asking around by emailing a few producers. It's a tight-knit community and they'll be happy to point you in the right direction.
Hotel Cavour
If you would rather stay in the town center of Novara, to be within walking distance of restaurants and bars in the evening, and to tour around town by foot, we recommend Hotel Cavour.
It's just a few blocks from the town center. The rooms are adequate and comfortable, and the hotel has amenities like breakfast and free wifi. Be sure to ask for an upgraded room.
⇒ Read reviews and check prices for Hotel Cavour
CONCLUSION
For wine lovers, Alto Piemonte is a fantastic region to discover. It's a great place to acquaint yourself with the Nebbiolo and Vespolina grapes, and to see the huge aging potential of these wines.
As they build back up to their previous status, the value of these wines is fantastic. The prices will soon begin to rise and match the level of the surrounding areas, so now is the time to get there and check it out.
While it may not be as easy to visit as some wine tasting regions around the world, all it takes is an email to set up a tasting, and they welcome guests with open arms.
(We were introduced to these wineries and the Alto Piemonte wine region thanks to the Consorzio Tutela Nebbioli Alto Piemonte and Well Com. A big thank you to all of the wineries and winemakers for their incredible hospitality. As always, all of the opinions stated in this post are our own.)
Like this post? Why not save it to Pinterest?
FOLLOW US on Pinterest, Instagram, Facebook for more great travel inspiration and tips.
;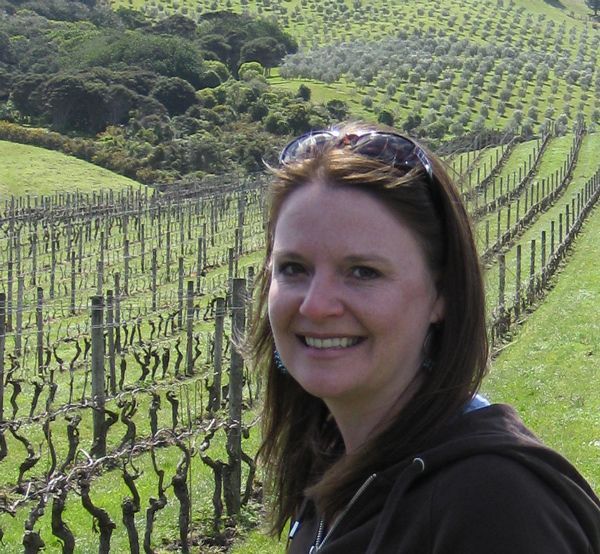 Laura Lynch, creator and writer of Savored Journeys, is an avid world traveler, certified wine expert, and international food specialist. She has written about travel and food for over 20 years and has visited over 75 countries.