Of the dozens of impressive wine regions of California, the Ojai Valley (pronounced Oh-Hi) is one of my favorites for a relaxed and charming weekend wine getaway. The Ojai wineries have a laidback and welcoming vibe to pair with fantastic wine tasting.
Located 90 miles north of Los Angeles and only 30 miles from Santa Barbara (another great wine tasting region), Ojai is accessible as a day trip from nearby cities but it also makes a fantastic weekend trip complete with great wineries, fun lunch spots, and restaurants. Wine tasting in Ojai is exactly how you want it to be.
Planning your trip to Ojai Valley?
Where to Stay in Ojai Valley:
Best Tours and Experiences in Ojai Valley;
Santa Barbara Wine Tasting Day Tour from Los Angeles – Escape the hustle of Los Angeles with a relaxing wine-themed day trip. Explore downtown Santa Barbara and take a scenic ride down the Pacific Coast Highway to visit wineries in Santa Ynez Valley for tastings.
As you drive into the region, you'll be greeted by the looming mountain range and citrus groves that line the valley. There are olive orchards, orange and lemon trees, and sprawling family ranches. And vineyards surrounding it all.
For a town of only around 8,000 inhabitants, Ojai has quite a bit to offer traveling foodies. If you're planning a trip to this area, be sure to check out some of these Ojai wineries, maybe have a picnic in the countryside, then save some time to explore the town and its lively tasting rooms.
Here's how to spend a day or two in the Ojai Valley.
» Spending more time in California? Check out our California road trip guide and where to go wine tasting in California (hint: Sonoma, Napa, Paso Robles, Santa Barbara). If you're up for a hike, here are some of our favorites in Southern California, as well as waterfalls.
How Much Does Wine Tasting Cost?
Wine tasting in California has gotten quite a bit more expensive in the past few years. Gone are the days of free tastings. In fact, many regions are charging $20-40 per tasting. With this fee, you'll get around 5 wine tasting pours. You can share a tasting at most places, which will cut down on the cost of it, and help you manage your intake.
Something I'm excited to tell you about is the Priority Wine Pass, which helps me tasting fees a lot easier to swallow. The Pass is simply the easiest way to save on wine tasting in California.
Show your card at any of the over 300+ wineries that accept the pass and start saving money. Many of the wine tasting discounts are 2-for-1. That means you and your tasting partner only pay for one tasting. If the winery usually charges $25 per tasting, you save $25. The pass is valid 365 days from the day you purchase it. It's pretty awesome. We buy a new one every year. It's good in California, Washington, and Oregon.
6 Ojai Wineries to Visit [Plus a Brewery!]
The downtown area is small, but incredibly charming. It was rebuilt in 1917, after a fire wiped out most of the original town, in the Spanish Colonial Revival style. The design includes a Spanish-style arcade (left side of the photo below), a bell tower (right side) and a pergola (not pictured).
The historic buildings have been transformed into modern storefronts for a dozens or so cute little shops, restaurants and wine tasting rooms along the main street, East Ojai Avenue.
The Ojai Vineyard
The Ojai Vineyard tasting room is housed in a redesigned colonial-style building near the end of the downtown area. They've been producing wines since 1983.
The large room is always full of tasters, sipping and swirling, which is how you know the wine is something special. The first thing you'll likely notice when you enter the tasting room is the wall of wine that lines the back wall. It's easy to become mesmerized by the sheer number of bottles. But it's not just all for show.
There are actually 300 different wines that can be bought or enjoyed at the tasting room. A typical tasting flight at The Ojai Vineyard includes five wines. We particularly like their Syrah, but they also have fantastic aged Chardonnay, Pinot Noir, Rose and a sweet Reisling.
They don't serve food, but you can bring your own to enjoy with your wines.
Location: 109 S Montgomery St, Ojai, CA 93023
Hours: Daily 12pm – 5pm
Casa Barranca
Also located on the main street, in the Ojai historic arcade, is the laid-back, colonial-style tasting room of Casa Barranca, where you can sit at the bar or nearby tables to enjoy the flight of 5 unique organic wines, including one of the region's best Pinot Noirs, a Sangiovese, Cab Franc and Merlot.
Casa Barranca is the first certified organic winery in the Santa Barbara region. They make their wine using from organic and biodynamic grapes and a traditional gravity method for racking the wine.
Location: 208 E Ojai Ave, Ojai, CA 93023
Hours: Daily 12pm – 5pm (6pm on Friday and Saturday)
Majestic Oak Vineyards
When you're walking around downtown Ojai, you must stop by the Majestic Oak Vineyard tasting room that is located right on Ojai Ave, down a flight of stairs. They have a lovely wine tasting patio that's shaded by vines where you can enjoy a tasting of their wines.
The winery was started in 2015 and is a small boutique family winery where everything from harvest, crush and bottling is done all by hand on the property.
There's no need for a reservation as all tastings are first come-first serve. A flight of 5 wines is $18 and includes 2 whites and 3 reds: a Rose, Pinot Gris, Syrah and Sangiovese.
Location: 321 E Ojai Ave, Ojai, CA 93023
Hours: Daily 12pm – 6pm
Boccali Vineyards
If you're in town on the weekend, you'll also want to check out Boccali Vineyards. A family-owned winery, Boccali produces 100% estate wines, made from fruit grown on the Boccali Ranch in the Upper Ojai Valley.
They are only open for tastings at Boccali's Restaurant in Ojai (3277 E. Ojai Avenue) on Saturday and Sunday from 12-5 pm. No reservations are needed. The Boccali family also owns a pizza and pasta restaurant with two locations in the area.
Old Creek Ranch Winery
As you drive into Ojai on Route 33, we recommend taking a slight detour onto E. Old Creek Road to visit the Old Creek Ranch Winery. The ranch was bought by the Holguin Family in 2015 and has undergone some lovely changes, including a new wine tasting room and the addition of a huge picnic area with tables and relaxing couch and chairs, many with outstanding views of the vineyard.
It's the place to be on a sunny weekend. You can choose a spot with chairs around a firepit, or a vine-covered pergola, or a picnic table where you can pair your food with a tasting.
As far as tasting go, they have a 6-wine flight of either all whites, all reds, or a mix. They come out in small carafes on an old wine barrel stave, so you can pour them as you're ready, along with tasting notes.
We really enjoyed the El Camino from Kiler Canyon, made with Syrah, Grenache, Petite Sirah & Viogneir with aromas of dark chocolate, raspberry & sage. There were quite a few sage bushes around, so the lovely smell of sage is in the air.
Location: 10024 E Old Creek Rd, Ventura, CA 93001
Hours: Thursday – Sunday 11 AM – 5 PM
Reservations Recommended
Topa Topa Brewery
A Ventura brewery, Topa Topa fits right into the scenery in Ojai. It's just around the corner from The Ojai Vineyard and it has a fantastic open patio where you can get a beer tasting flight and sit in the sun to enjoy it.
You can get a flight of four different beers to try, like the Dos Topas Lager, the Chief Peak IPA, and definitely the Ojai Pixie IPA (when in season). If you can, grab a spot outside (there are heaters in cooler weather).
Inside the tasting room is a window where you can order food from Little Sama, a southeast Asian fusion restaurant with great lunch options, from bowls to sandwiches, and the best Okonomiyaki tots you'll ever try.
Location: 345 E Ojai Ave A, Ojai, CA 93023
Hours: Open every day. M-F 12pm-9pm; S-S 11am-9pm
Where to Eat in Ojai
I highly recommend bringing a picnic with you to enjoy at one of the wineries with picnic space. However, if you'd rather check out one of the restaurants in town for lunch, we recommend checking out one of these:
Dinner is another occasion to enjoy the great food options in Ojai. If you're staying downtown, try Nocciola or Rory's Place for fresh local ingredients.
You can dine alfresco at The Oak at the Ojai Valley Inn, indulge in hearty Italian dishes at Olivella, or grab a seat at Ojai Beverage Company where you can continue your exploration of the area's beer and wine selection.
Where to Stay in Ojai
If you're planning to make Ojai a weekend getaway (and we highly recommend doing so), you can't go wrong staying at the Ojai Valley Inn. It has beautiful updated rooms, a nice large pool for those steamy days, and a nice restaurant and bar area.
Frequently Asked Questions
What wine is Ojai known for?
Ojai has gained recognition for its Pinot Noir wines, which are known for their elegance, bright fruit flavors, and balanced acidity. Syrah wines from Ojai are also highly regarded, often characterized by their depth, complexity, and spicy notes.
Does Ojai have vineyards?
Yes, Ojai, located in Ventura County, California, has several vineyards and wineries that produce various wines. While it may not be as well-known as some other wine regions in California, Ojai's wine industry has been growing steadily over the years, and it has gained recognition for its high-quality wines, particularly Pinot Noir and Syrah.
How much does it cost to go wine tasting in Santa Barbara?
Most wineries in Santa Barbara charge a tasting fee, typically from $10 to $25 per person. This fee often includes a flight of wines to taste, and some wineries may offer complimentary tastings if you purchase a bottle of wine. Keep in mind that the cost of wine tasting in Santa Barbara can vary widely depending on several factors, including the winery you choose, the type of tasting experience you prefer, and any special offers or promotions that may be available. It's a good idea to contact the the wineries you plan to visit in advance or check their websites for the most up-to-date information on tasting fees and experiences.
How much does it cost to go to the Willamette Valley tasting?
Most wineries in the Willamette Valley charge a tasting fee, typically from $10 to $30 per person. This fee usually includes a flight of wines to taste, often featuring a selection of Pinot Noir, which is the region's signature varietal. Some wineries may offer complimentary tastings if you purchase a bottle of wine. Remember, prices vary significantly from one winery to another, so it's a good idea to research the wineries you plan to visit, check their websites, or contact them directly for the most up-to-date information on tasting fees and experiences.
CONCLUSION
After a full day of eating and drinking in Ojai, I'm sure you'll come to see how fantastic this area is for a weekend getaway to wine country. Do you know Ojai? What great activities and food and wine-centric gems did we leave out?
Like this post? Why not save it to Pinterest?
FOLLOW US on Pinterest, Instagram, Facebook for more great travel inspiration and tips.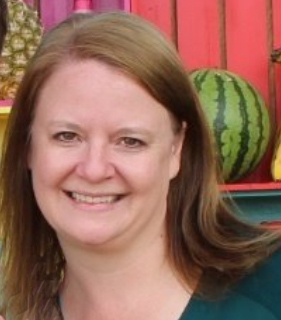 Laura Lynch, creator and writer of Savored Journeys, is an avid world traveler, certified wine expert, and international food specialist. She has written about travel and food for over 20 years and has visited over 75 countries. Her work has been published in numerous guidebooks, websites, and magazines.