If you know anything about Tenerife – the largest of the seven Canary Islands of Spain, off the northwest coast of Africa – it probably has something to do with beach vacations and tropical weather. You may not know that Tenerife has many varied authentic activities for visitors, including five distinct wine regions to explore.
As far as wine-tasting destinations go, Tenerife might not be a wine region that quickly comes to mind, but it really should be. There are nearly 70 bodegas (wineries) producing wine in Tenerife, but most of Tenerife's wine is drank on the island, so visiting may be your only way to try it.
If it doesn't motivate you to learn that Canary Island wine was a favorite of Shakespeare and much of Europe in the 16th century, you'll surely want to know that interest in Tenerife's wine has grown immensely over the past decade and it has even been called one of the most interesting wines currently on the international market. We'll explain why below.
Most visitors come to the island for either for a beach holiday or to hike around the stunning volcanoes and mountains in the north, but we want you to know that it's easy to merge two pursuits into one trip, so be sure to save time in your itinerary to explore the island's wineries.
There are a few reasons why Tenerife's wine is unique. Tenerife was never hit by the phylloxera plague that decimated many of the vines around Europe. Thus, the grape varietals grown in Tenerife are some of the most ancient in the world. It doesn't take a wine snob to know that's something quite special.
These ancient varietals are ungrafted. This, in conjunction with the volcanic soil and varied microclimates around the island, has a major impact on the terroir that creates these characterful wines.
If you start your visit to Tenerife in the south, you'll quickly notice how arid and dry the landscape is. There's very little rain in the south, and the surrounding plant life reflects this.
However, as you go north the climate changes to be cooler and wetter. This is one of the major reasons for the five distinct wine growing regions that have been certified with a Denomination of Origin.
Have you noticed yet that the island resembles a duck? The wine regions can be found in the head, the neck, the back, the tail, the belly.
Tacoronte Acentejo
Located in the head of the duck in the northeast is the most well known, largest, and oldest of the DO wine regions, having received it status in 1992. The area has steep slopes and deep valleys, which are especially conducive to growing grapes.
Tacoronte-Acentejo wines include the Listan Negro and Tinta Negra Mole grapes. If you've had a wine that was imported from Tenerife, it was likely from this region.
Some notable bodegas in Tacoronte Acentejo
Valle de Orotava
Heading down the duck's back along the north coast is the Orotava Valley. This region is known both for its white and red wines due to the hotter climate with coastal winds that cool things down. This area received its DO in 1995, but is one of the oldest growing regions on the island.
Listan Blanco makes up a large portion of the planted grapes but there are native varietals planted there as well, using a unique trellis system called el cordon trenzado (braided cord).
Some notable bodegas in Valle de Orotava
Ycoden Daute Isora
Making up the duck's tail is Ycoden Daute Isora, known for its more adventurous wine making techniques. The region includes the town of Icod de los Vinos ("of the wines"), which was inhabited by the indigenous Guanche people.
The town celebrates the new wine each year at the end of November in a festival called Tablas del San Andres. The festival includes roasted chestnuts, plenty of wine, and flying down the sloped streets on planks of wood.
Most importantly, the winemakers in this region are merging new and old techniques to make wines with exceptional quality. There are more than 20 different varieties being used, but Listan Blanco is the most popular.
Some notable bodegas in Ycoden Daute isora
Valle de Güímar
Gaining its DO status in 1996, the Valle de Güímar is located along the southeast and has a climate that is practically the opposite of Tacoronte Acentejo.
The dry coastal climate lends itself to clean, crisp white wines. One of the things that makes this region interesting is the dramatic climb in elevation, from sea level to 1900 meters above sea level over less than 8 miles. Some vines are planted as high as 1500m. You'll find the Listan Blanco, Gual, and Malvasia Blanco grape varietals here.
Some notable bodegas in Valle de Güímar
Abona
Finally, in the duck's belly is the rocky, dry area in the south, called Abona, which reached DO status in 1996. Like the Valle de Guimar, this area has a dramatic climb in elevation, and many of the vineyards are planted on terraced slopes – in fact, some of the highest in Europe at 300–1800 meters.
Listan Blanco, Malvasia, Gual, and Marmajuelo make up the majority of the production in Abona, but some red varietals are used as well. The wines are made to be drank young and are consumed mostly by tourists staying in the resorts in the region.
Notable bodegas in Abona
Bodegas Cumbres de Abona: Sociedad Cooperativa Cumbres de Camino del Viso, S.N. Teguedite, 38580. | Website
How to Get To and Around Tenerife
You'll fly into the main airport in the south of Tenerife, Reina Sofia, from many international destinations. From London, a direct return flight is typically around £200. This is the main airport for tourists. There is another, smaller airport in the north, Los Rodeos, which is reserved mostly for domestic and inter-island flights.
Once you arrive in Tenerife, you'll want to rent a car to get around easily. You'll need to drive yourself around to the bodegas if you're planning your own itinerary. Driving is on the right in Tenerife, and it's very easy. The roads are good and everything is well marked.
Where to Taste Wine in Tenerife
While there are many bodegas throughout the island, very few of them offer services for tourists to stop in for a tasting. A few of the ones mentioned above in our lists welcome guests. You can check with them via email or their website to schedule a visit.
Book a Wine Tour
The easiest way to see the bodegas, especially for English speakers who don't know much Spanish, is to book a professional wine tour.
Even if you're not able to visit the bodegas, there's another option – Vinotecas.
Casa del Vinos
This vinoteca located in El Sauzal has a large selection of wines from many of the top producers in Tenerife. A stop here is a great way to familiarize yourself with some of them. They offer a menu of wine tasting flights that include wines from many different vineyards.
They also have a wine and honey museum you can look through, as well as a restaurant and a nice outdoor terrace, which is the place to be on a nice day with a glass of wine in hand.
Hours: Open 10am – 8pm; closed on Monday.
Address: Calle San Simón, 49, 38360 El Sauzal, Santa Cruz de Tenerife
Vinoteca La Laguna Gran Hotel
The La Laguna Gran Hotel is one of the hotels we recommend staying at. There's a vinoteca located right inside the hotel. They offer many different types of tastings. There's a 2-hour wine tasting for beginners class, a wine and cheese tasting, and a wine and chocolate pairing session. You can also just stop into the store anytime during opening hours to check out their selection of wines. Their prices are very reasonable.
Address: C / Nava y Grimón 18. San Cristóbal de La Laguna
Contact for more info:vinoteca@lalagunagranhotel.com or call 922 100 203 | Website
Where to Eat in Tenerife
If you're staying in the resort area in the south, you may find yourself eating at the resort's restaurants most of the time you're in Tenerife, but there are a few other stand out restaurants you should consider visiting, for the food and the wine list.
Tenerife has 5 Michelin star restaurants and one of them is located in the La Laguna hotel we recommend in the north.
NUB Restaurant
If you travel for food, you'll want to make a reservation at NUB, a one-star Michelin restaurant located in the La Laguna Gran Hotel. The chefs, Italian Andrea Bernardi and Chilean Fernanda Fuentes Cardenas, have merged their two cuisines into one, while creatively using local ingredients.
There are two chef tasting menus available – a smaller and larger 11-course menu. You can pair these menus with wine or fermented juices.
Address: Calle Nava y Grimón nº 18, San Cristóbal de La Laguna
Phone: (922) 077 606
Email: info@nubrestaurante.com
Website
Restaurante Casa África
Located in Taganana, a small hamlet in Anaga Rural Park, is the beachfront Restaurant Casa África. Here you'll want to tuck into a hearty Tenerife-style meal – with a fruit and vegetable salad, Canarian salt-baked potatoes and whole fried fish.
If you're not in the mood for fish, order the octopus! And whatever you do, be sure to smother it with their red mojo sauce, which is the best I tasted in Tenerife.
Restaurante Parador de las Canadas
When you visit Teide National Park, you'll have the chance to dine at Parador de las Canadas del Teide, which serves regional products and traditional menus in a lovely setting with a view of Teide from the tables by the window.
The dish pictured above is a traditional stew called Caldo that is often served on chilly days in Tenerife. You can choose your dishes from the a la carte menu, and they also have a wine list featuring some of Tenerife's top wines.
Restaurante Régulo
Puerto de la Cruz is another beachfront town that tourists often frequent. We had a nice lunch at Restaurante Regulo here, and I completely fell for their version of Ropa Vieja. You can order the full Canarian lunch here, with salad, potatoes and fish, but I encourage you to order the fried cheese and Ropa Vieja.
You will thank me for it. It's very different than the Ropa Vieja you'll get in Cuba. It has cubed fried potatoes, chickpeas, and shredded beef, with cilantro and cheese on top.
Where to Stay in Tenerife
The island can be divided into north and south when it comes to deciding where to stay. As we've mentioned, many visitors to the island stay in the south (Los Cristianos, Playa de las Américas, Costa Adeje, Alcalá).
A word of caution when choosing your hotel in the south – there are many resorts with a party atmosphere (think young Brits getting hammered by the pool). To avoid this, choose to go in the shoulder season, or choose a resort that has a quieter atmosphere.
La Laguna is one of Tenerife's major cities, located in the north. It is a great place to base yourself while exploring the island and doing some wine tasting and you'll be decidedly far away from any possible party scene.
It's a sizable city, with all the services you'll need – hotels, restaurants and bars, and many cultural sites.
Below are two recommended hotels, both with very different appeal, vibe, and location. You can find plenty of other hotels (see the list here) to fit your needs, including party hotels, adults-only hotels, quiet romantic hotels. To see for more options, use the search form.
La Laguna Gran Hotel
I highly recommend staying in La Laguna, as you'll be close to all of the different aspects of Tenerife – the city, the beach, wine regions, mountains, volcanoes, hiking, etc. La Laguna Gran Hotel is a great affordable luxury option, in a walkable location just outside the old city.
As a bonus, it's housed in one of the old colonial buildings that Tenerife is known for, with one of the iconic interior courtyards. One of the hotel's courtyards is the lobby/lounge and another offers a spacious outdoor patio.
The rooms in the hotel range from basic to suite. Overall the hotel is very comfortable, clean and inviting. The lounge is a great feature if you're there with friends. There are three restaurants/bar and a separate room-service menu, with one of the restaurants being the Michelin star NUB restaurant. The vinoteca that is attached to the hotel is also a convenient facility for wine lovers.
→ Book a stay at La Laguna Gran Hotel or read reviews on Trip Advisor.
Hard Rock Hotel
If you'd like to stay at a resort in the south, we can recommend the Hard Rock Hotel. If you're a rock music lover you'll find it especially fun, as there is music memorabilia throughout the hotel. But even if you're not into rock, you'll enjoy the relaxed feel of the hotel and it's multiple pools, spa and 16th floor rooftop lounge.
The hotel is rather new (having been converted from another brand). There are a few caveats to this hotel. It can be very crowded during high season – much less so during the shoulder season, so take this into account.
They regularly have large parties at the hotel that bring big stars and huge crowds. Double check before you reserve. If you're looking for spectacular ocean views, this may not be the hotel for you.
→ Book a stay at Hard Rock Hotel or read reviews on Trip Advisor.
Tours to Book:
CONCLUSION
Even spending a long weekend in Tenerife and exploring some of the wine region will leave you feeling calmer and more relaxed. Plus you'll learn a lot about the wine of the region and the off-the-beaten-track activities in Tenerife that will surely surprise you. We highly encourage you to start planning your trip today!
Like this post? Why not pin it on your Pinterest board for later?
This post is a result of the #RealTenerife campaign and tour, in partnership with the Spanish Tourist Office and the Tenerife Tourist Board. Savored Journeys maintains full editorial control of the content published on this site.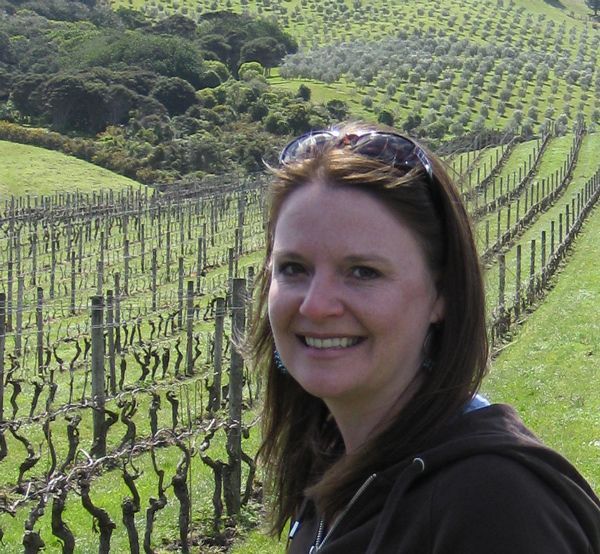 Laura Lynch, creator and writer of Savored Journeys, is an avid world traveler, certified wine expert, and international food specialist. She has written about travel and food for over 20 years and has visited 70+ countries.